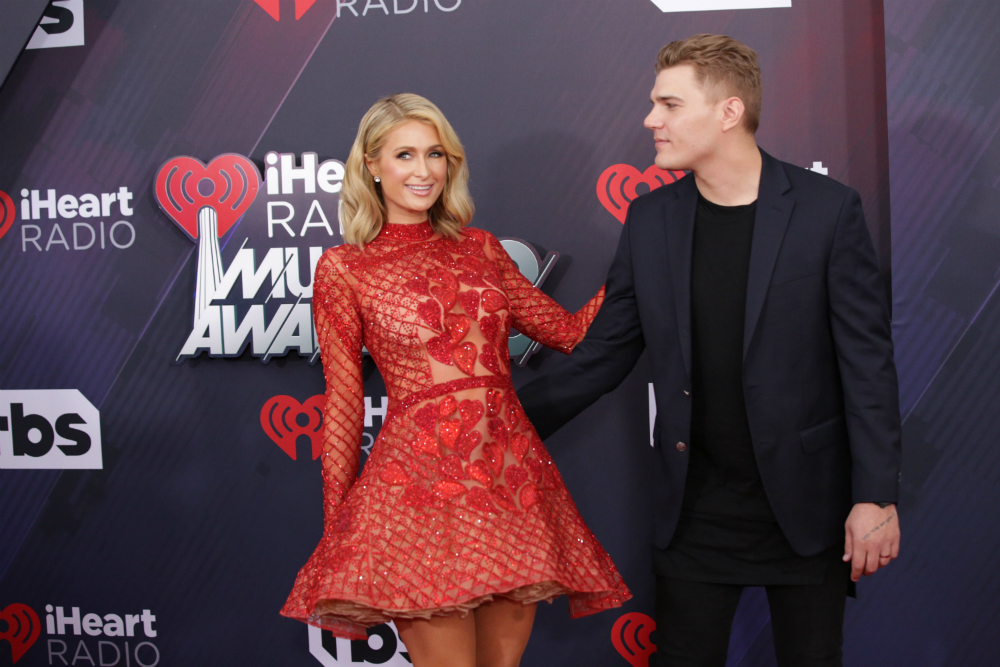 Everyone knows Paris Hilton is getting married, right? She's been talking about how it was going to happen forever, then she broadcasted her totally-not-set-up engagement. If that wasn't enough, she blinds us with her 20-carat engagement ring whenever the camera finds her. So now that she's engaged and presumably going the distance on this one, Paris is, once again, thinking ahead, this time to babies. Paris wants a big family, as big as she can but will at least have two children. And the first is supposed to be a girl so take note, storks.
Paris Hilton may be busy planning her wedding to fiancé Chris Zylka, but she's already got babies on the brain!

The heiress, 37, revealed she wants to have as many children with the actor as possible, as she grew in a large household.

"I loved growing up in a big family with four kids, with two brothers and a sister," Hilton told PEOPLE at the Colleagues Luncheon on Tuesday at the Beverly Wilshire Hotel. "I want at least two."

She added that she would "definitely want a girl first."

Her sister, Nicky Hilton Rothschild, told PEOPLE at the event that she has no doubt the world-traveling DJ will make an amazing mom.

"Paris is like a big kid. So, I think she'll be an amazing mom. She'll just do so many fun things with her kids," Hilton Rothschild said.
If Nicky thinks being "like a big kid" is what it takes to be an "amazing mom" then she needs to watch Mrs. Doubtfire again. I don't doubt Paris will show her kids the world, but we'll see how amazing either of the Hilton sisters are when their children refuse to be dressed up and posed and say things like "Mom, you're embarrassing me." (Although that last bit is my favorite part.)
This isn't the first time Paris has mentioned wanting a baby right away. I don't have a problem with her wanting a lot of kids. I think the final decision on that comes when you have them, it's hard to know how many a good number is until you get there. Chris is laughably being left out of any of these discussions. I'd love to know what wedding detail she's letting him choose. My guess is he's assigned to check the weather on whatever date she chooses. Other than that, Paris is pretty clear who's calling the shots: I want to be married, I want a big wedding, I want a big family, I want a girl… And not to be too cruel but given how Paris' brothers turned out, I can see why she'd want a girl first.
As will come to the shock of no one, Paris is leaning towards a "Disney Princess vibe" for her wedding dress. I bet they'll need a separate car to help carry the train. I swear she'll find a way to get this thing televised.
#WifeLife please note the absence of any grooms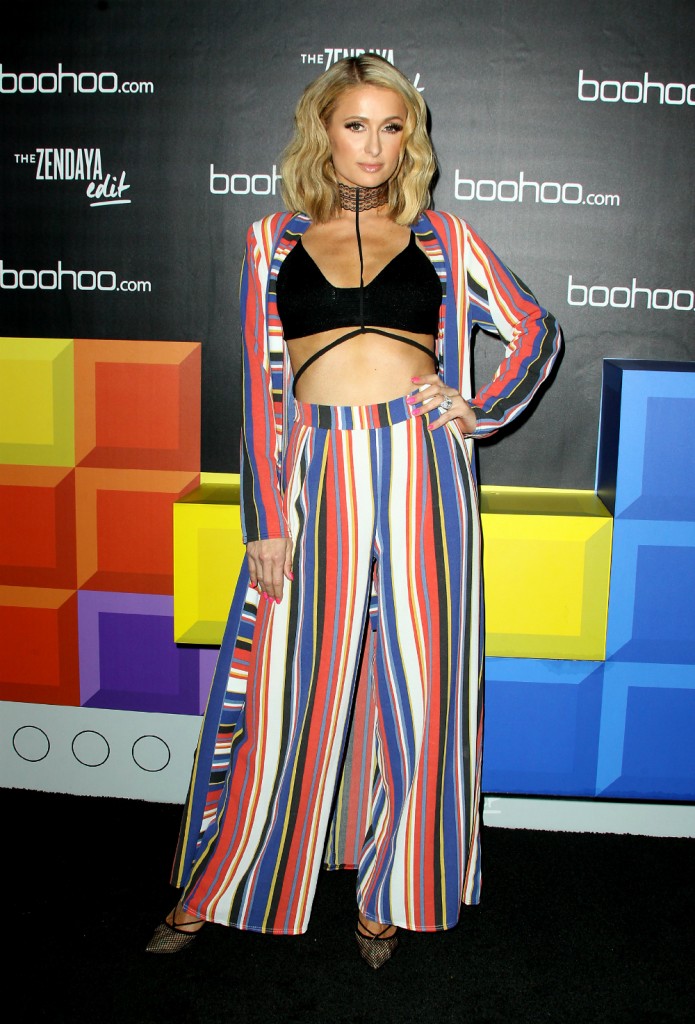 Photo credit: Instagram and WENN Photos