Barron Hilton loses his license for a year for DUI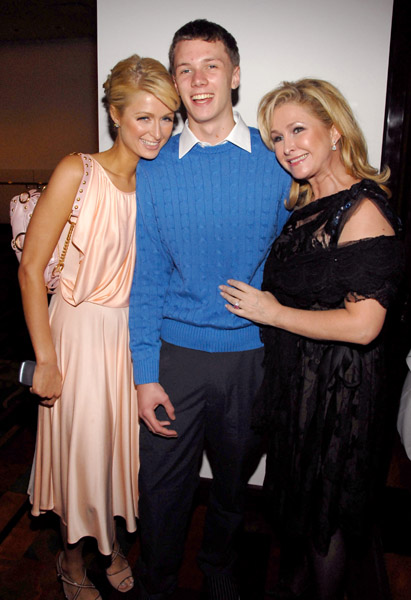 Paris and Nicky Hilton's little bro, Barron, was sentenced today for his Feb. 12 DUI arrest. The teen faces a suspended license for a full year, as well as probation. Which is more than Mischa Barton got for driving without a license, DUI and possession of a narcotic.
Barron Hilton pleaded no contest to DUI charges Wednesday in a Malibu, California, courthouse.

His license was suspended for a year, and he was placed on three years' probation. He must also attend a three-month alcohol program.

In addition, Hilton, 18, is required to visit a Los Angeles County morgue and attend a lecture given by Mothers Against Drunk Driving, Celebtv.com reports.

The younger brother of Paris Hilton was arrested February 12 for having a blood alcohol level of .14 — nearly twice the legal limit — unlawful use of a license and driving without a license.
[From Us Weekly]
I'm glad that this kid is being held accountable for his actions. Hopefully he will take it more seriously than his older sister did the first time around and keep himself out of trouble. It seems like his parents were a lot less accommodating to Barron than they were with Paris after her arrest- it's reported that when Barron was arrested, his parents let him wait it out a while in the holding cell before bailing him out- and that Paris outright refused to bail him out.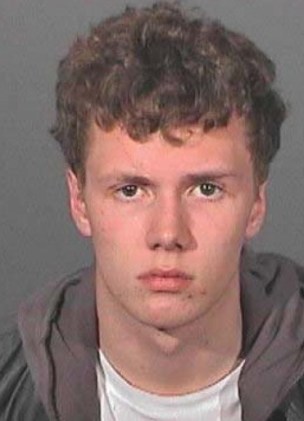 Written by MSat

Posted in Alcohol, Arrests, Barron Hilton, DUI

- Zach Galifianakis is awesome [Buzzfeed]
- Prince at the Billboard Music Awards [D-Listed]
- Bieber's Billboard look [Go Fug Yourself]
- Married to Medicine recap [Reality Tea]
- Celebrity first marriages [Pajiba]
- The last Mad Men baffled a lot of people [Lainey]
- Karolina Kurkova's crazy hot dress [Moe Jackson]
- Jennifer Garner on set [Popsugar]
- Kitten vs. Lizard [CDAN]
- Doetzen Kroes' great butt [Celebslam]
- Shameless star Jeremy Allen White [OMG Blog]
- RIP Ray Manzarek [Bossip]
7 Responses to "Barron Hilton loses his license for a year for DUI"