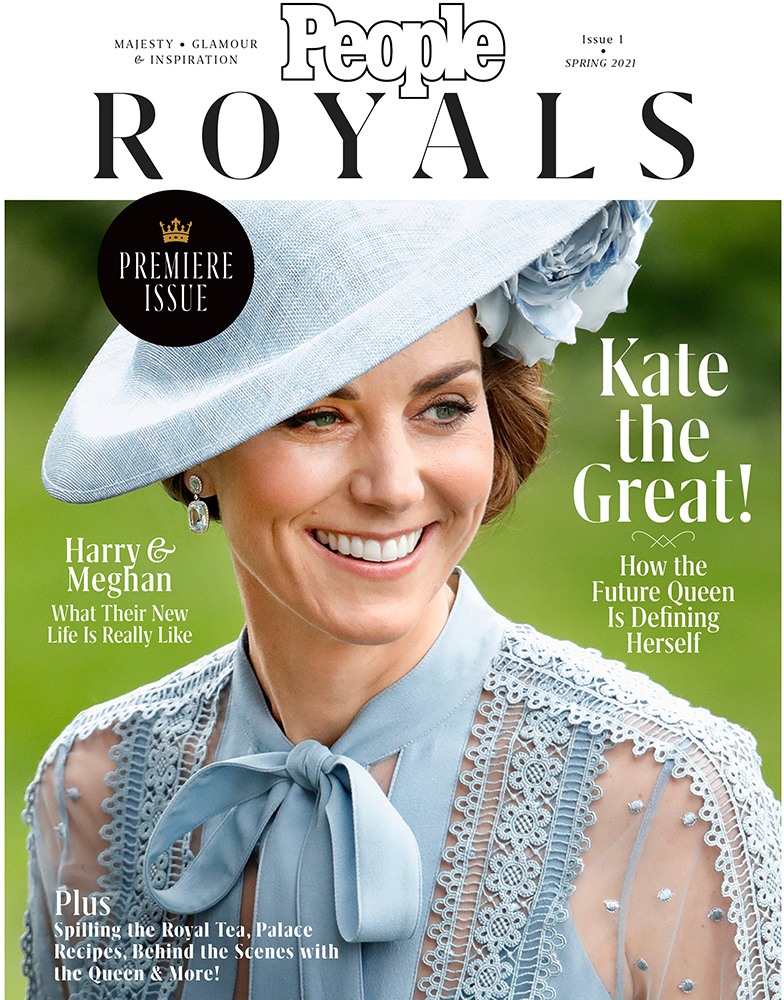 People Magazine has announced that they're introducing a new quarterly magazine "focused exclusively on the royals." People Mag already covers the British royals extensively and with a truck full of sugar, so I'm not sure what the quarterly magazine will cover really? Don't get me wrong, the royals are good business, for print media and blogs alike. The Sussexes alone could keep a lot of publications in business. So is this just People Magazine milking one of their most popular subjects, royalty? Perhaps. Here's what we can expect:
In addition to this week's cover story on Queen Elizabeth's private life, PEOPLE has several other royals-focused projects in the works, including a new quarterly publication and two TV specials. PEOPLE Royals will showcase glamorous new photos and inside stories fans haven't seen or read elsewhere – from lavish celebrations and cocktails fit for a Queen to the luxurious lifestyles of the world's real-life princes, princesses, kings, and queens.

"PEOPLE has reported on the royals since its debut in 1974," says Dan Wakeford, Editor-in-Chief, PEOPLE. "We felt it was only natural to launch a stand-alone beautifully crafted quarterly magazine that will inspire and entertain with deep stories and lush photography."

Each cover story will focus on a different member of the royal family and will offer a rich look into his or her untold story. The 100-page premium issue also includes a first-person essay, written by Duchess of York Sarah Ferguson and an exclusive interview with Prince Albert of Monaco, who talks about his life in quarantine during the pandemic.

PEOPLE's vast audience has had an insatiable appetite for the royals over the years. In fact, Princess Diana appeared on the cover of PEOPLE more than any other subject in the brand's history. William and Kate's wedding in 2011 and Harry and Meghan's wedding in 2018 remain among the best-selling issues. One of PEOPLE's most popular digital verticals is dedicated to the royals at people.com/royals, which satisfies readers' interest in up-to-the-minute, 24/7 content.

This week's issue of PEOPLE featuring the Queen also highlights a letter from Wakeford about the new quarterly publication: "Kate and William and Meghan and Harry bring glamor and excitement to many around the world," he writes. "The family has had its ups and downs, but the Queen's strength of character and calm leadership have helped steady the monarch, and her grandchildren and great-grandchildren have ensured that the royals will captivate us for years to come."
[From People]

See, if it's just Katie Nicholl-esque hagiography on the Windsors, I'm going to have to pass. And I wonder how much Fergie is getting paid to write and consult? Good lord. This feels like it could be especially messy. Think of the Windsors going to People Mag and making them do all of the heavy lifting of fluffing up the Keens' images, not to mention the petty-ass Queen. I wonder if People Mag will even bother to call out the Keens for their shenanigans now that they need even more access for their stupid quarterly magazine?
People has also announced that they've got two more royal specials coming out on the CW. Harry & Meghan's American Dream will air on Tuesday, March 30 at 9pm ET/PT, and PEOPLE Presents: William & Kate's Royal Anniversary will air on Thursday, April 29, at 8pm ET/PT. Lordt.
Anyway, any excuse to reuse these photos of Kate at the 2019 Royal Ascot. She was especially lively because the Windsors forced Meghan and Harry to stay away from Royal Ascot that year. Kate had center stage all to herself, so she celebrated by wearing a Victorian doily.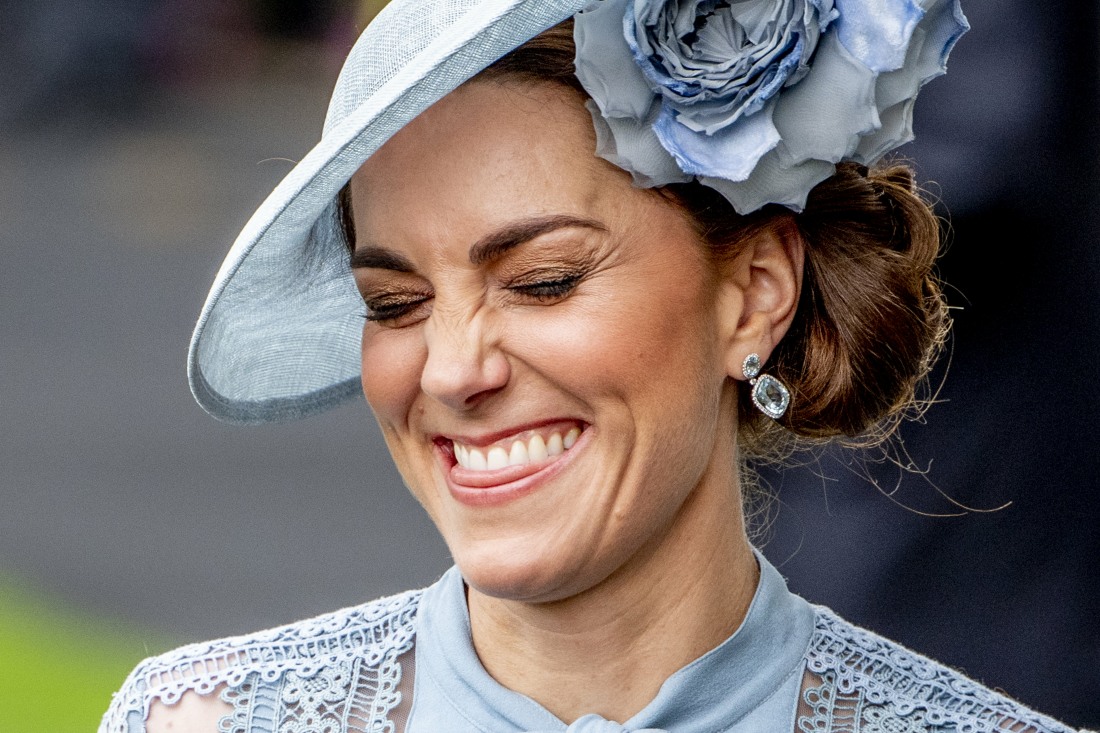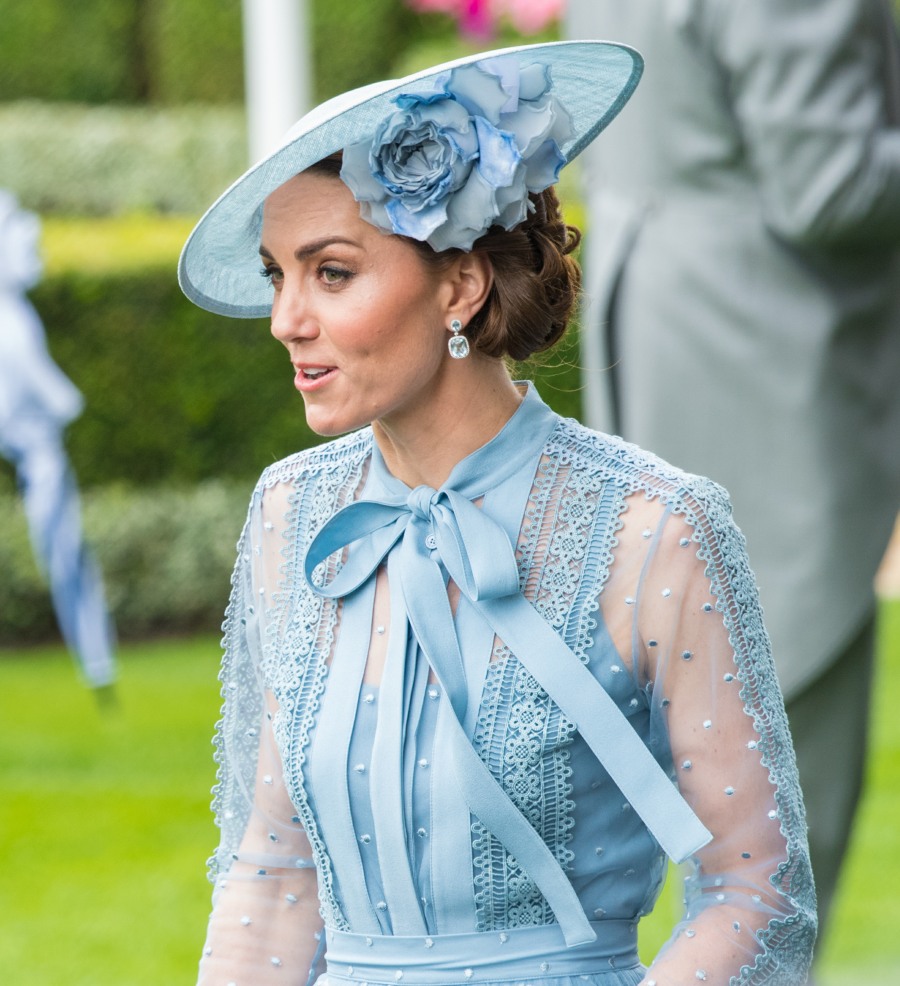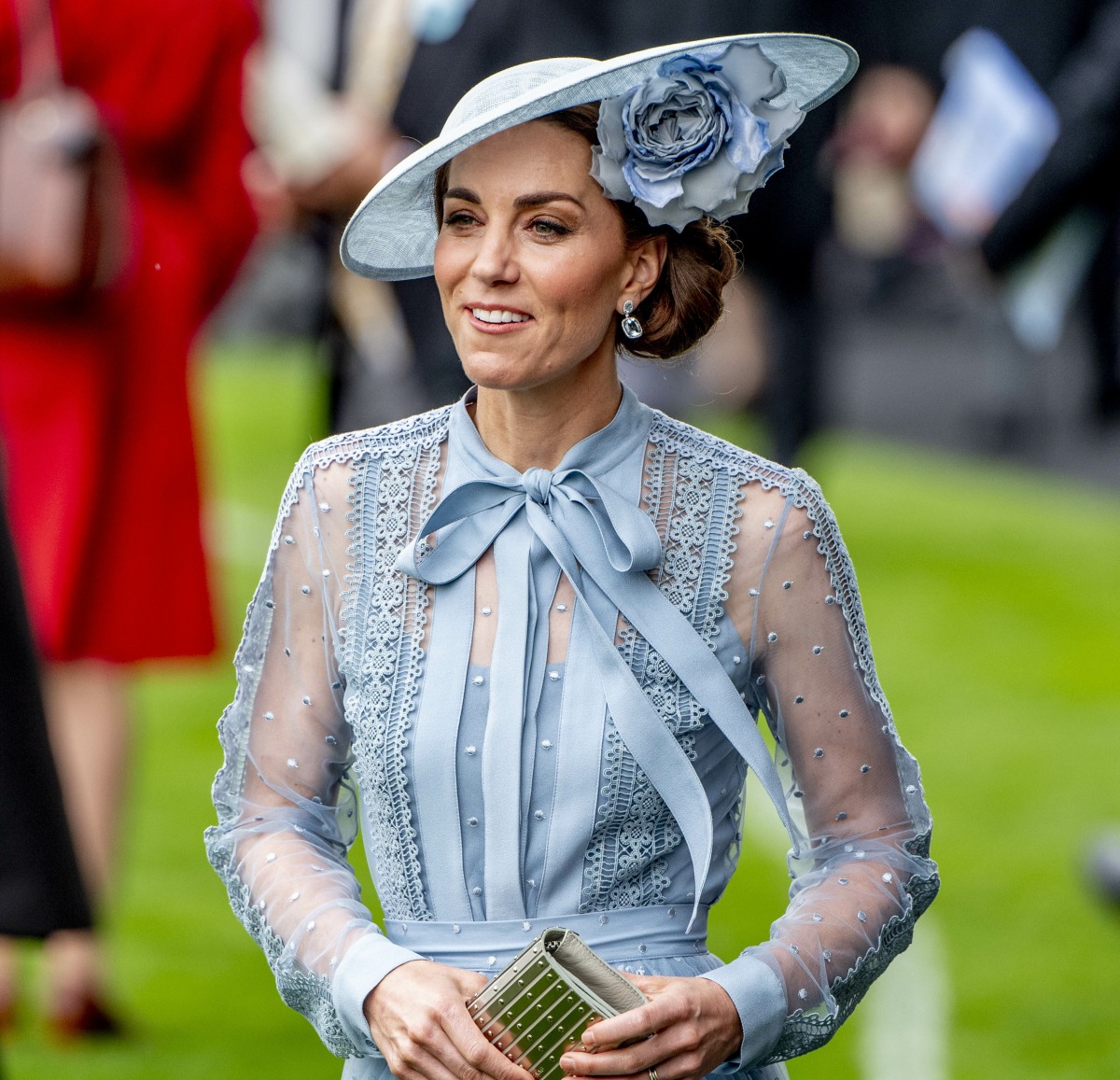 Photos courtesy of Avalon Red, WENN.