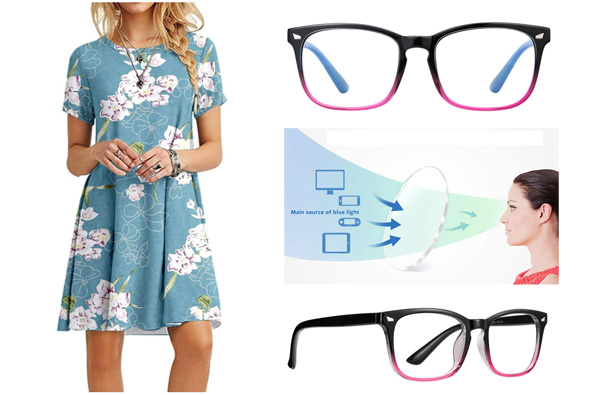 I wanted to recommend these blue light glasses we featured last year in March. I still use them all the time and they definitely work at night when I'm trying to watch TV and work on my laptop at the same time. I have the purple gradient ones above but they come in so many different varieties. My mom loves these t-shirt dresses. She bought herself a floral version from an Amazon post last year and I got her a black one for Christmas. Also I got my son these crazy men's socks for Christmas. He's been wearing them a lot so I think he likes them! Here are some more things Hecate and I are looking at.
An set of eyeshadow brushes for precise application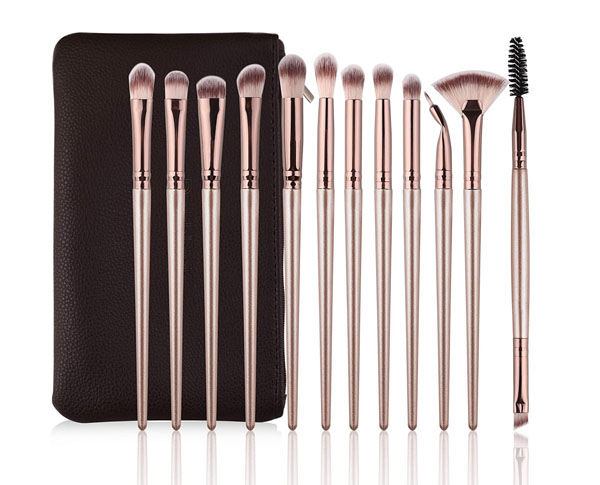 From CB: We were asked in an Amazon post recently to find an eyeshadow brush set. You can get a set of 12 eye brushes by Daubigny for under $10. They come in three different color options and in a travel pouch. They have over 1,500 ratings, 4.6 stars and a B on Fakespot. They're said to be soft and blend well and to be a great bargain for the price. "I can't say enough good things about these brushes for the price point I was blown away. In my opinion they're just like sigma brushes or morphe brushes but a heck of a lot cheaper." "These are very nice brushes. I've had them for about a month and havent noticed any shedding."
Wide mouth mason jars to make those meal in a jar things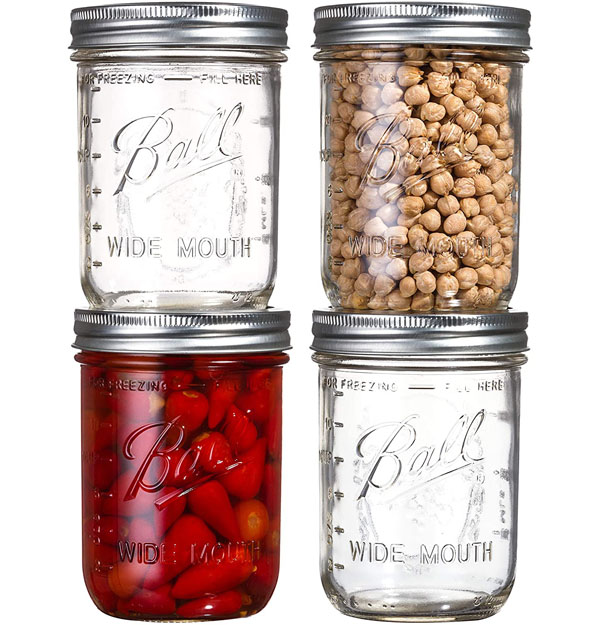 From CB: I have been watching Those So Yummy and Tasty videos to fall asleep to at night. They have music without talking and I find people making food, especially desserts, soothing. I want to try the layered oatmeal and salads you can make in mason jars. These are four wide-mouth 16 ounce Ball jars for under $21. You can use them for canning of course but they're also pretty for storage and can also be used for leftovers. They have 142 ratings, 4.7 stars and an A on Fakespot. People write "It is good quality glass, there is a good seal and I noticed no leaking." "Always dependable for canning, storing, fermenting food. Just the right size mouth for easy access." (Some people say these are not 16 ounce jars but I looked through so many listings for these jars. Many had other issues and lower Fakespot ratings.)
A skincare trio that's too nice to give away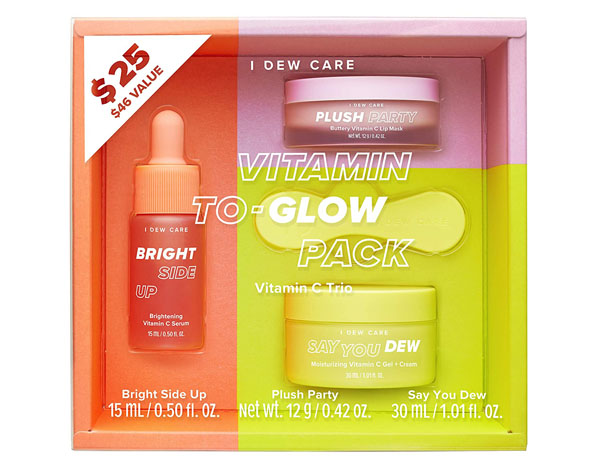 From CB: This brightening skincare trio by trusted brand I Dew Care features a vitamin C serum, lip mask and vitamin C gel cream. This would make a great gift but I would probably keep it. It's $25 and you get almost two ounces of products. It's vegan, cruelty free and paraben free and has almost 1,200 ratings, 4.3 stars and an A on Fakespot. Women say the products are light and absorbent and that they can see a difference in their skin within a few days. "After a week of use I already see an improvement in my skin. This kit is perfect if you have dry skin. It doesn't clog my pores and cause me to break out." "This brand makes my skin glow! I have never had my skin look this good!"
A detangling brush that really works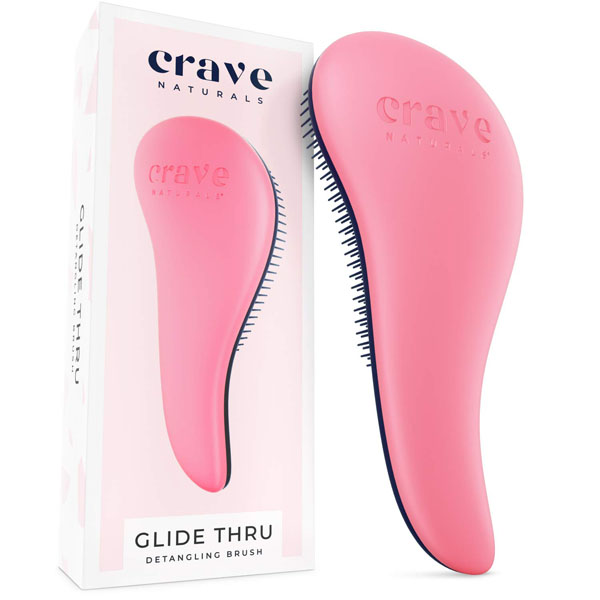 From CB: This detangling brush for kids and adults by Crave Naturals is under $12. It has 29,000 ratings, 4.4 stars and a B on Fakespot. People say it detangles hair easily without breakage, pain or pulling. Parents have stories about how it works like nothing else they've tried. "I'm a single dad of a 6 years old girl and combing her hair is the hardest part of taking care of her. She gets really bad knots in her hair. This brush is the only thing that has ever worked. Thank you so much. She even likes to comb her own hair now." " Bought this brush a while back and my daughter uses it every night." "I absolutely love this brush, whether wet or dry, it's great! I have 2 name brand Wet Brushes and honestly, they don't even compare to my surprise."
Travel size hand sanitizer so you'll never be without protection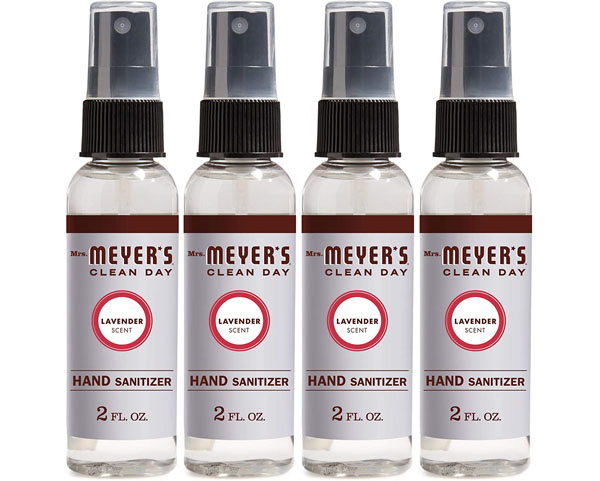 From Hecate: I've started keeping a travel sized hand sanitizer spray in my car. We all get a little spritz and it just feels safer. If you get one with a scent, it makes you feel protected every time you smell it. These are Meyers, which is a pretty reliable cleaning brand. They come 1 for $4 or 4 for $14. Amazon offers them in basil or lavender scent. The spray has 4.8 stars from 233 reviewers and Fakepsot gave them an A. One reviewer talked about how they prefer mists, "Since it is not gel-based, it does not make my hands sticky at all. And, I have trusted the Mrs. Meyer's brand for a long time." I agree, I like that you can't feel it once it's on. Another said they like the basil scent the most, "The basil hand sanitizer spray is the best scent! Not overpowering and very pleasant" which is good because that's the one I want to get.
A lip scrub and balm in one for baby smooth lips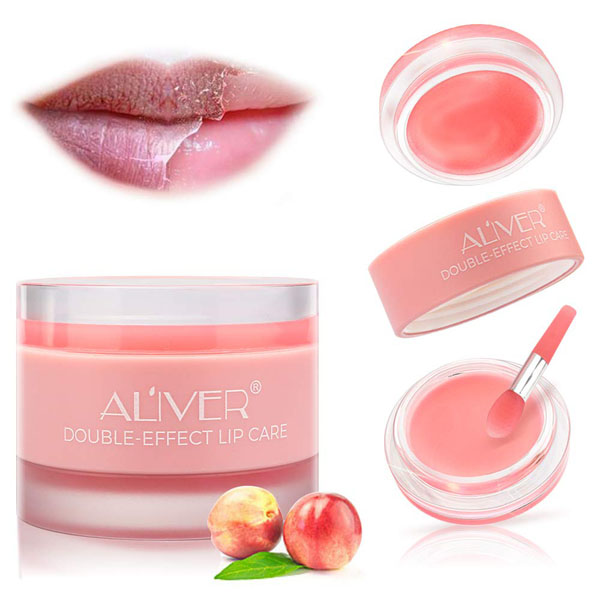 From Hecate: My lips are chapped and begging for some kind of relief. When I baby them they feel so wonderful that I wonder why I don't do it more often. This Qilebi double effect lip treatment is a lip scrub/mask on one side and lip moisture care on the other. It's available in either peach or strawberry, which both sound sexier during Valentine season, don't they? The lip scrub got 4.1 stars out of 715 reviews hand Fakespot gave it a B. Reviews were very enthusiastic, one reviewer said she was sold after her first use, "After my first application my lips not only felt more softer but I noticed the pigmentation brightened up." Another said it stays on your lips so it works that much faster, " Let me RAVE about the moisturizer! It is so light yet had an airtight cling to your lips and I felt the moisturizer working immediately!" Might as well get those lips ready for V-day now.
A cute short nightie for Valentine's Day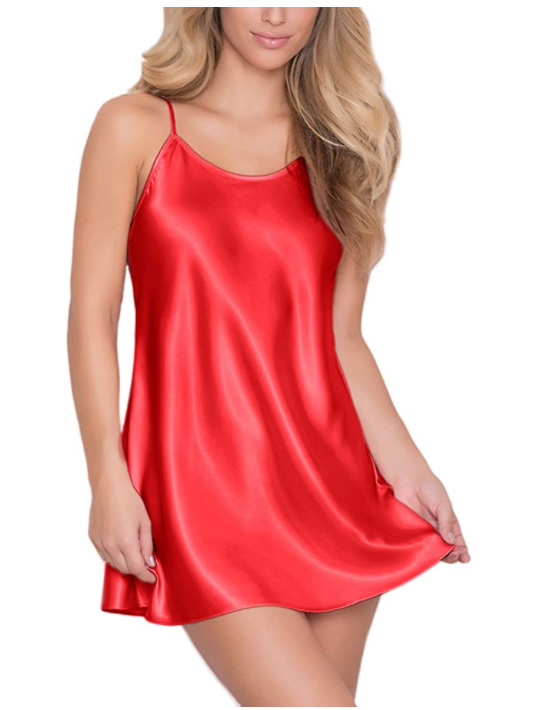 From Hecate: I love a cute nightie and Valentine's Day is always a good excuse to get one. Especially when they are under $16 and Amazon is offering a 15% off coupon! This little number comes in seven colors and sizes small to 3XL. Most of the reviews say it has no give so it's best to go up a size. I like this one because it's silky but also because it's a simple design, short and sexy with a lightly draped neck. The nightie has 4.2 stars from over 1,400 reviews. It does not have a great Fakespot rating, but that's typical for clothing and I was sold by the customer photos. Women said it looks as fancy as costlier versions, "Great quality and looks as luxurious as other expensive brands." Also, it has adjustable straps so you can get just the look you want, "Good quality satin with adjustable straps. It's short….a little breezy but just covers what needs to be covered." Treat yourself, we all deserve something special for Big Heart Day.
Thanks for reading and commenting on our affiliate post! If you make any purchases through these links we get a small percentage and appreciate it.