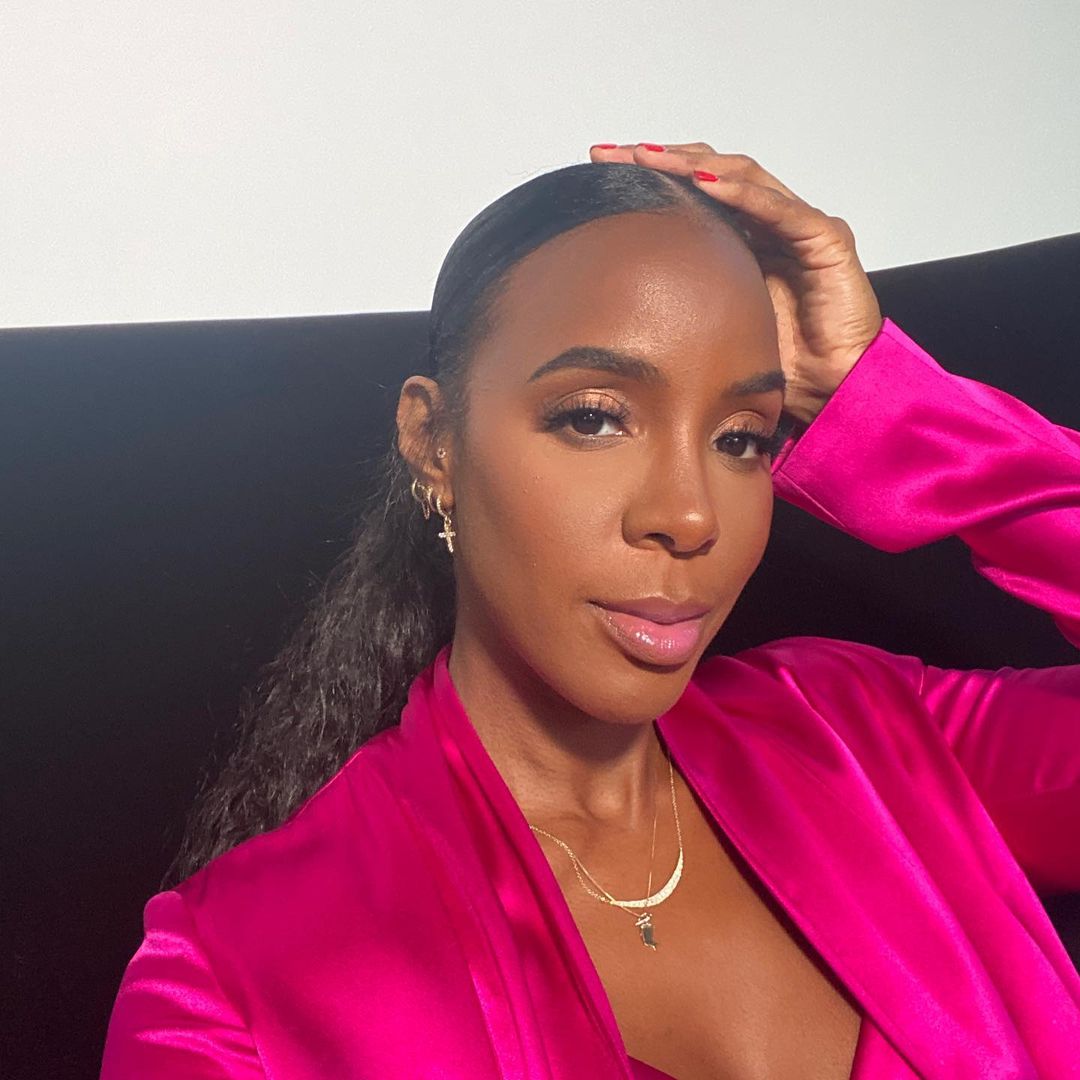 Last October Kelly Rowland announced her second pregnancy through a photoshoot for Women's Health magazine. Kelly said at the time that she and husband Tim Weatherspoon decided to "try" to get pregnant to see what happened because they were in lockdown with nothing to do. That's so cute, they just basically had a love fest in lockdown that produced a seedling and I love it. Anyways, Kelly posted on her Instagram that she gave birth to her second son, Noah Jon, on the 21st of January. Kelly wrote that Noah came on the "21st day, of the 21st year, of the 21st century." In her Women's Health interview Kelly said that she wanted the birth to be as natural as possible and would not be induced like she was with Titan. In her birth announcement Kelly revealed that son Titan named his little brother and has been in sibling heaven spending time with him. According to Kelly, her second child will be her last because she plans to shut down shop. Below is more on the announcement via People:
The "Coffee" singer, 39, welcomed her second child with husband Tim Weatherspoon, son Noah Jon, she announced on Saturday.

"On the 21st day, of the 21st year, of the 21st Century, Noah Jon Weatherspoon greeted us," she wrote on Instagram alongside an adorable shot of he
r newborn spending time with his big brother Titan Jewell, 6.

"We are truly grateful," Rowland added, going on to note that her son was born at 8:13 p.m. on Jan. 21.

"Me and my husband were in the middle of COVID just like everybody else … and there's not much to do in the house," she joked at the time. "We were like, 'We'll just try for a baby, we'll see what happens because we don't know how long this is gonna last.' "

"Literally, by the grace of God, God blessed us with a new life. We're just really excited," the Destiny's Child alum added.

The artist said above all else, her son couldn't wait to meet the baby, teasing at the time: "Titan already named the baby. He knows what he's having and he is excited," said the mom, joking, "But when the baby's here, that's when you're really gonna know what the deal is, because he's used to all the attention."

Will there be a third baby soon? Rowland further added that she is "closed for shop, ladies and gentlemen," when it comes to having another child. "I didn't know it was going to be like this the second time around, which makes it my last, that's for damn sure," she previously told PEOPLE.
I am so happy for Kelly. Kelly really deserves this little happy family that she has managed to create with her husband while maintaining her career. I am glad that she and the baby are healthy and that she is just living her best life. I love that her son Noah came on the 21st, making his birth a bit auspicious. I also love how Kelly was like, "this uterus is no longer open for business." You better let them know sis. It is so adorable that Titan looks just like Kelly. Little man Titan looks like he has so much personality.
It is a beautiful thing to see someone you like succeed and Kelly has been succeeding since leaving Destiny's Child. There was a time when I thought her talent would go unrecognized for several reasons, the biggest being colorism. While Kelly's career may not have blown up like Beyonce's meteoric one( I don't like comparing the two.) I also don't think Kelly and Beyonce compete against each other either. Kelly has definitely managed to find her own lane and I truly enjoy listening to her music, watching her on The Voice Australia, and seeing her little family grow. I am also happy that Kelly has found a man that seems to truly love her and want her to be happy. I wish nothing but the best for Kelly and her little family. The sky's the limit for this child of destiny and I look forward to seeing what moves Kelly makes in her future.
Photos credit: Getty and via Instagram