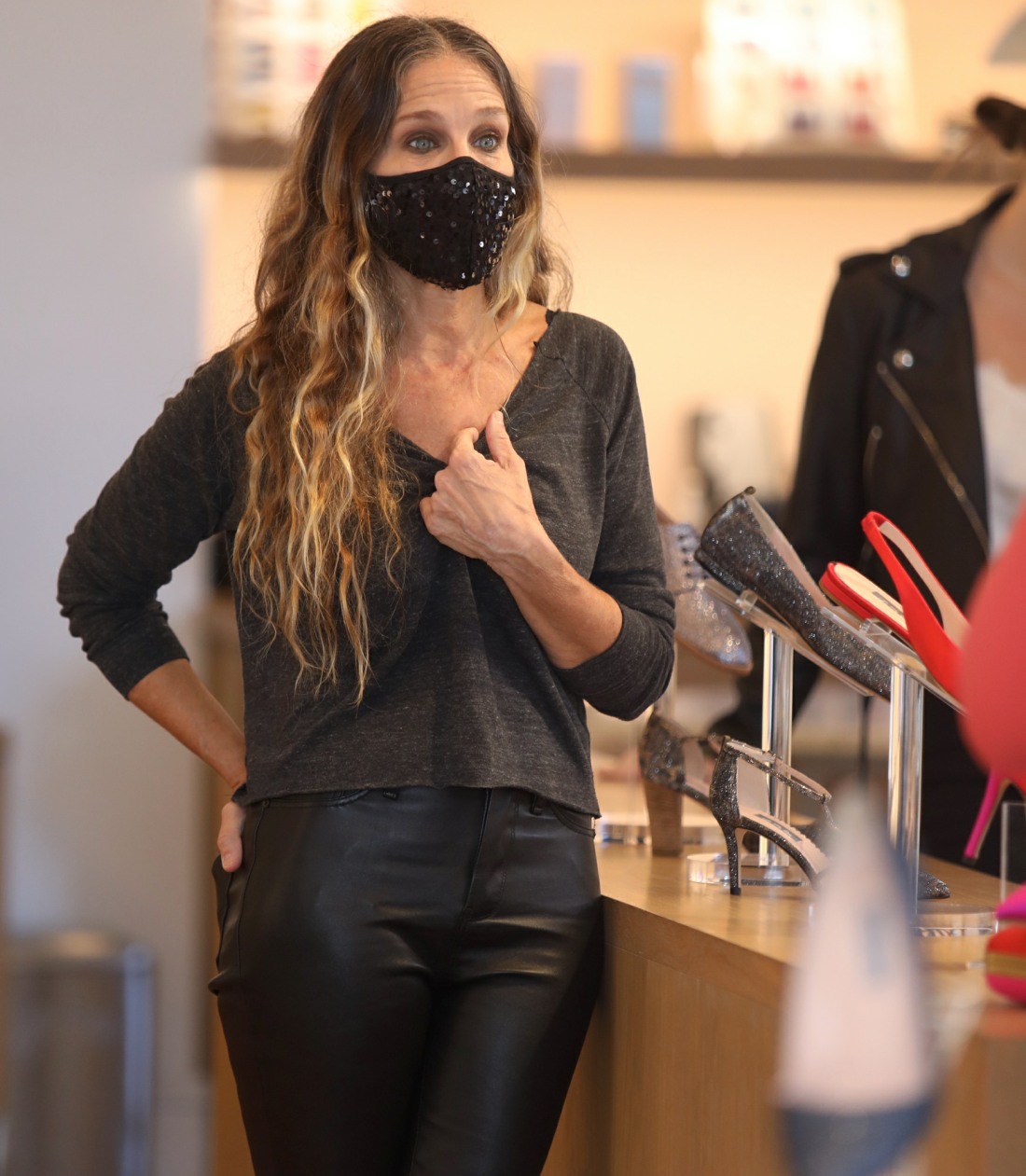 I haven't been watching many TV shows filmed during the pandemic – I've mostly rewatched my old favorite TV shows, or I've been catching up on Netflix stuff which I missed because of lack of time or because of my interest in tennis. The one show I have been watching, a show which began filming in the middle of the pandemic in New York, is Prodigal Son. And let me tell you, they've barely addressed it. They addressed the lockdown briefly in the first episode of the season, and then the rest of the season has just been people wandering around maskless the entire time, with no references to Covid. Prodigal Son has also tried to incorporate a Black Lives Matter/institutional racism subplot and it's so poorly done, my God. That being said, at least they're trying to address racism and to their minor credit, they're attempting some sort of "this is what white allyship looks like" thing.
I bring all of this up because Sarah Jessica Parker chatted with Vanity Fair about the new Sex and the City ten-episode series and what kind of stuff they'll cover. SJP was vague on details, but she says they will do something with coronavirus. Nothing on race and racism though, big surprise. SATC was one of the whitest shows, my God.
Sarah Jessica Parker mentioned that she is excitedly awaiting the scripts showrunner Michael Patrick King is currently concocting with a writers room that's otherwise made up entirely of women—many of whom are new additions to the franchise.

"It's incredibly diverse in a really exciting way," Parker said of the show's new writers, who will infuse the series with new "life experience, political world views, and social world views."

Though Parker is still in the dark about specific storylines that will run through the 10 half-hour episodes, she said that she and her costars are thrilled to be revisiting their beloved characters now that they are in their 50s.

"I think that Cynthia, Kristin, and I are all excited about the time that has passed," said Parker. "You know, who are they in this world now? Have they adapted? What part have they played? Where have they fallen short as women, as friends, and how are they finding their way? Did they move with momentum? Are they like some people who are confused, threatened, nervous [by what's happening in the world]? I'm so curious and excited to see how the writers imagine these women today."

"What is their relationship to social media? What has changed?" Miranda and Charlotte, she noted, are both mothers of teenagers now: "What is their life like? For Carrie, who doesn't have family beyond her friendships, where is she professionally? How have all of these political changes affected her work? Is she still writing a column? Has she written any more books? Or does she have a podcast? What does fashion mean to her now? How have the friendships changed or not changed, and has her social circle grown?"

Parker said that COVID-19 will "obviously be part of the storyline, because that's the city [these characters] live in. And how has that changed relationships once friends disappear? I have great faith that the writers are going to examine it all."
Yeah, this piqued my curiosity because SATC's appeal – or lack of appeal – was always that it was purely about frivolity, sex, relationships, fashion and friendship. Not politics, not racism, not global pandemics. Major world events (like 9/11) happened during SATC's television run and those events were barely addressed on the show. Do we need to see Carrie, Miranda and Charlotte running around New York in masks and dining exclusively outdoors? Eh. Also, I'm getting the feeling that Samantha Jones is going to be written off the show in some bizarre f–king way, like they'll have her turn MAGA, or maybe the character will have died from the coronavirus. How depressing.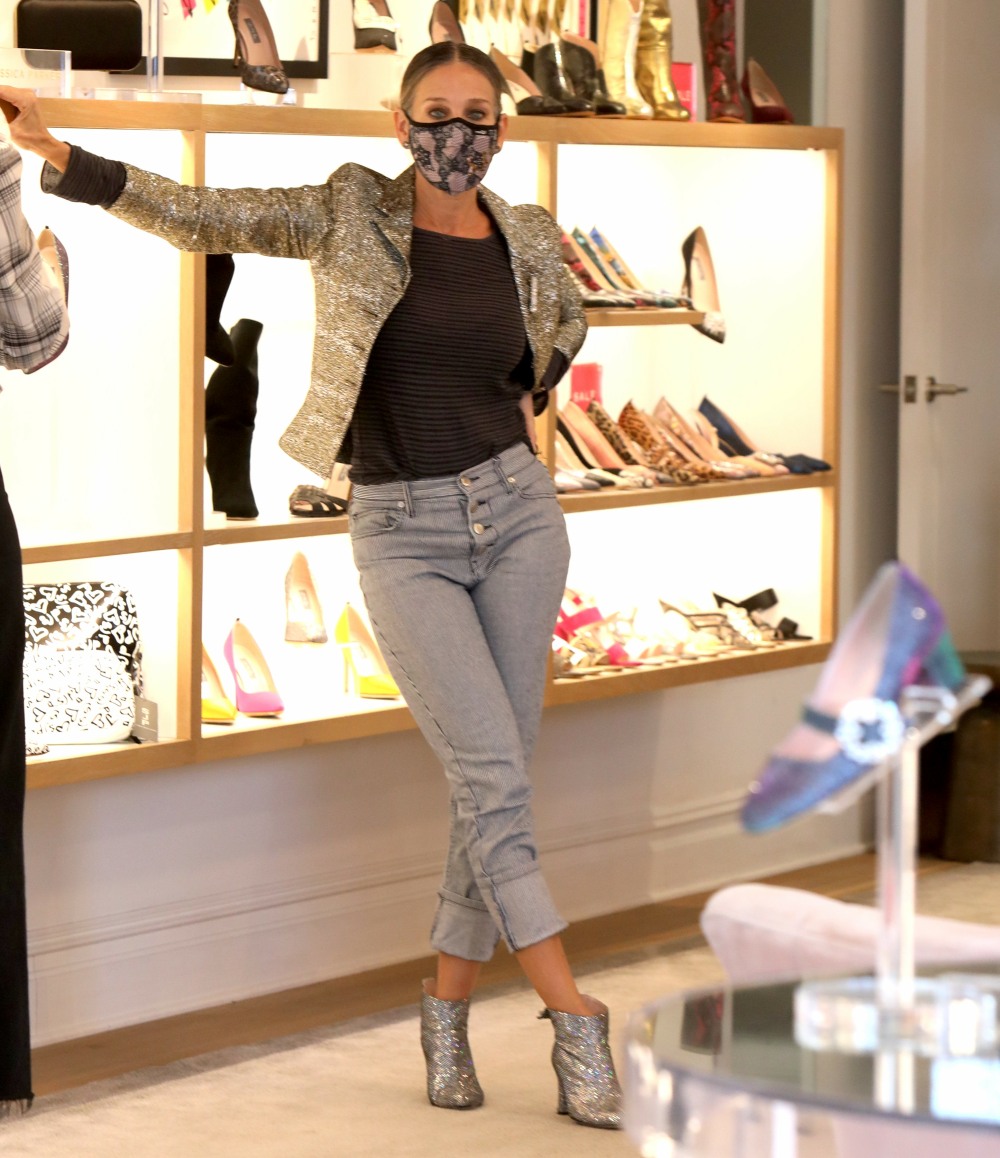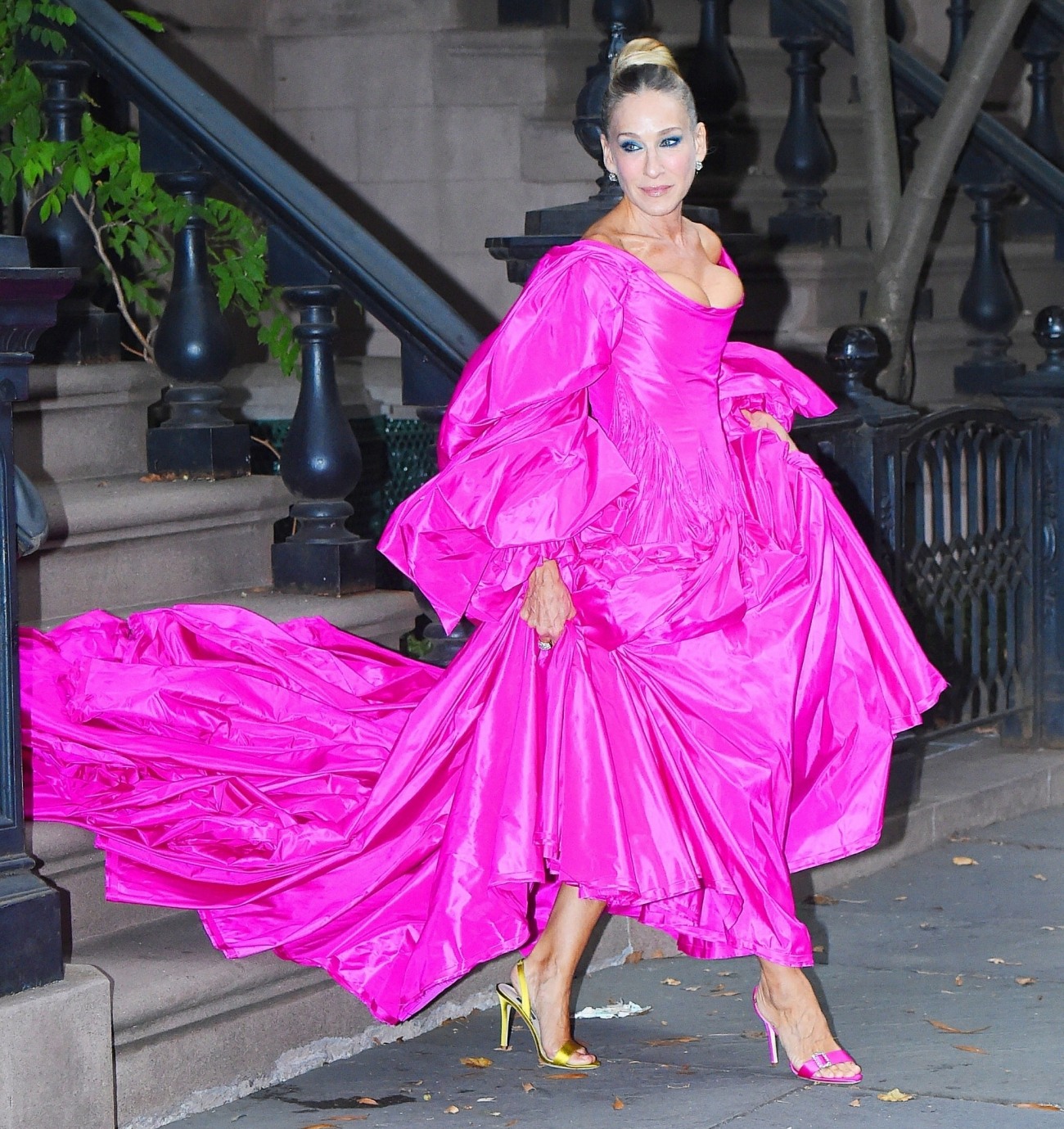 Photos courtesy of Avalon Red, Backgrid.