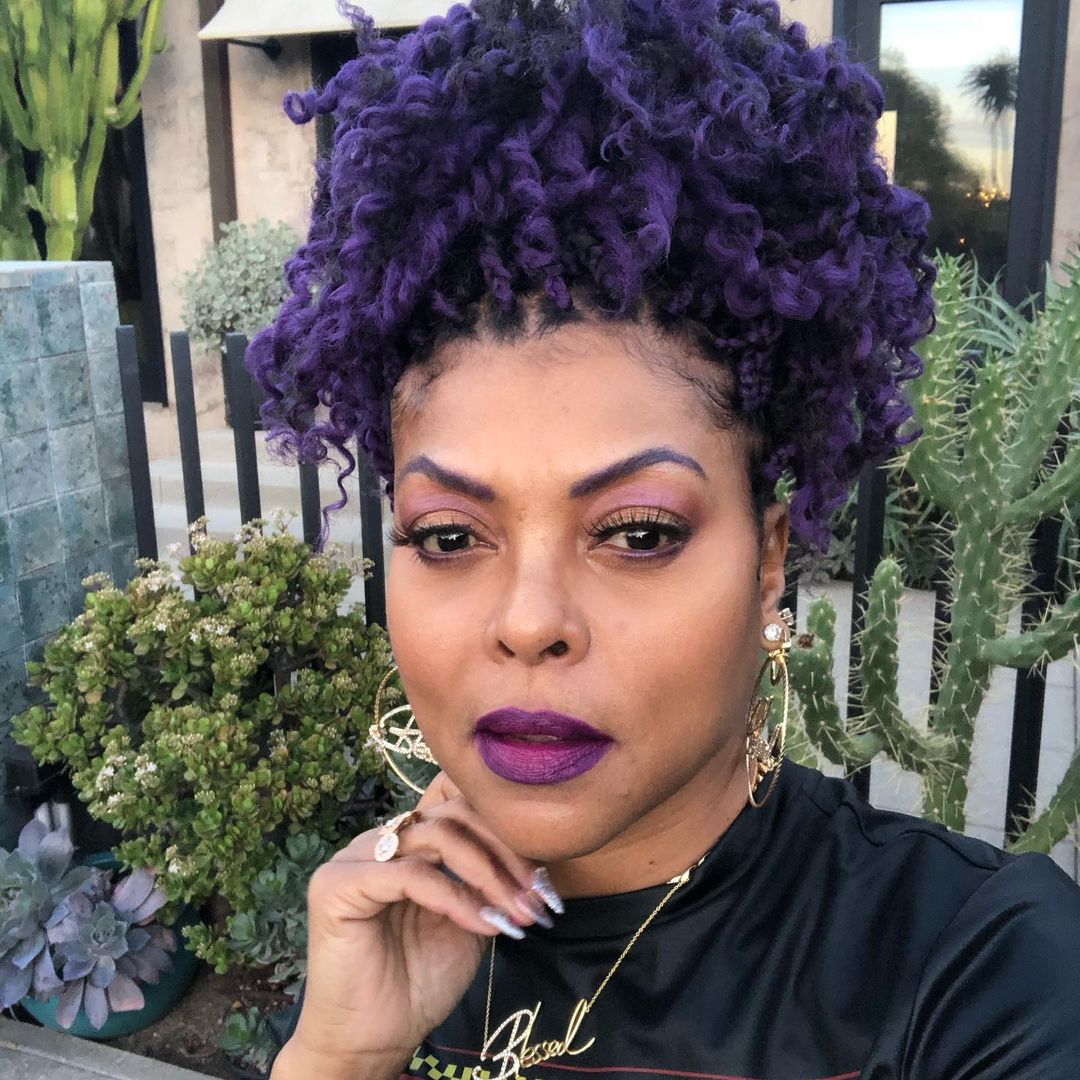 Taraji P Henson has been advocating for mental health awareness and self-care. First she launched the Boris Lawrence Henson Foundation which was named after her father who suffered PTSD after serving in the Vietnam War. The BLHF also provides free virtual therapy for Black and underserved communities. Taraji also has a talk show for Facebook that focuses on mental health. Taraji entered the beauty industry last January with a 17-piece hair care line called TPH by Taraji, available at Target. Now, Taraji is adding to her haircare line collection with four additional products. With the launch, Taraji is sort of bringing two of her worlds together. She told People that haircare is a form of self care and mental pampering. Taraji also admited that she blocks out four hours in her home hair studio pampering herself while doing her hair. Below, is more on Taraji's products and self-care rituals from People:
First up, a moisturizing conditioning mask called Mask On. "I did not have a deep conditioner in the line – and that's the first thing I heard," Henson says. Enter this nutrient-rich treatment that you "literally can leave in all day." The star's also proud of the product's consistency. "It doesn't drip – so there's no waste. It stays where it's supposed to stay, and does the job where it's supposed to do it."

Second in the set, a moisture-rich curl crème called Curls 4 Days. "I wanted a product that would moisturize curls but not leave them feeling icky." A tip from Henson: "A little goes a long way, take your time to get the quantity you need just right."

Of all the options in this drop, Henson personally needed Twist & Set – a twisting cream – the most. "I was having an issue with my twist outs. I couldn't find anything that would keep my hair from shrinking, or that wouldn't dry it out. So when I can't find it, I create it."

Last but not least: Keep Shining. This dry oil mist is for those who needed something a little lighter than her OG oil, Glow Up. Henson put it in a compact bottle on purpose. "When I have my hair out, it needs constant moisture. So this you can put it in your purse and take with you everywhere."

Not only does she take product creation seriously, she hopes to change the narrative around the hair care process.

"It's like, 'Ugh, I've got to wash my hair, girl.' It shouldn't be like that," Henson says. "The hair's an extension of you and of your beauty, and you should enjoy taking care of yourself. It shouldn't be a hassle. And that's what we're trying to accomplish with this line, and not like, 'this is a chore.'"

Henson says that means turning wash day into spa day. "I take about four hours [to myself] because it's not just about, let me clean my hair, it's about mental pampering. I'll come over to my salon [area], and I'll be like, 'Okay, first thing is the scalp,' and I'll do that. Then when my conditioner's in, I'm sitting under the dryer, or I might even [create] a steam shower while it's in so I can steam my hair. Then I'll go on to pamper my hands and feet with paraffin wax. It's a whole day on me."
I am loving everything Taraji has been doing with her fame. I love that she is highlighting mental health within the Black community specifically which I will continue advocate for. I also love that she has stepped into the beauty industry through hair care products that are reasonably priced like Gabrielle Union. I believe that Black hair care companies should be owned by as many Black women and men as possible. I have checked out Taraji's products and I would love to try the dry oil mist and curl creme as well as a few products from Gabrielle's product line.
I agree with Taraji that taking care of your hair is an extension of taking care of yourself. I have created a daily schedule for myself that incorporates several self-care routines that include home spa treatments, facials and diet habits that I am trying to stick to. I have realized that taking time to care for myself is very important, especially during this pandemic where I have had to postpone regimens like pedicures, manicures and facials. Taking the time to pamper myself is good for my overall mental health. I am excited about everything that Taraji is working on and cannot wait to report back about her haircare products. In the meantime, I am going to go soak in a hot tub with some yummy sea salts and candles.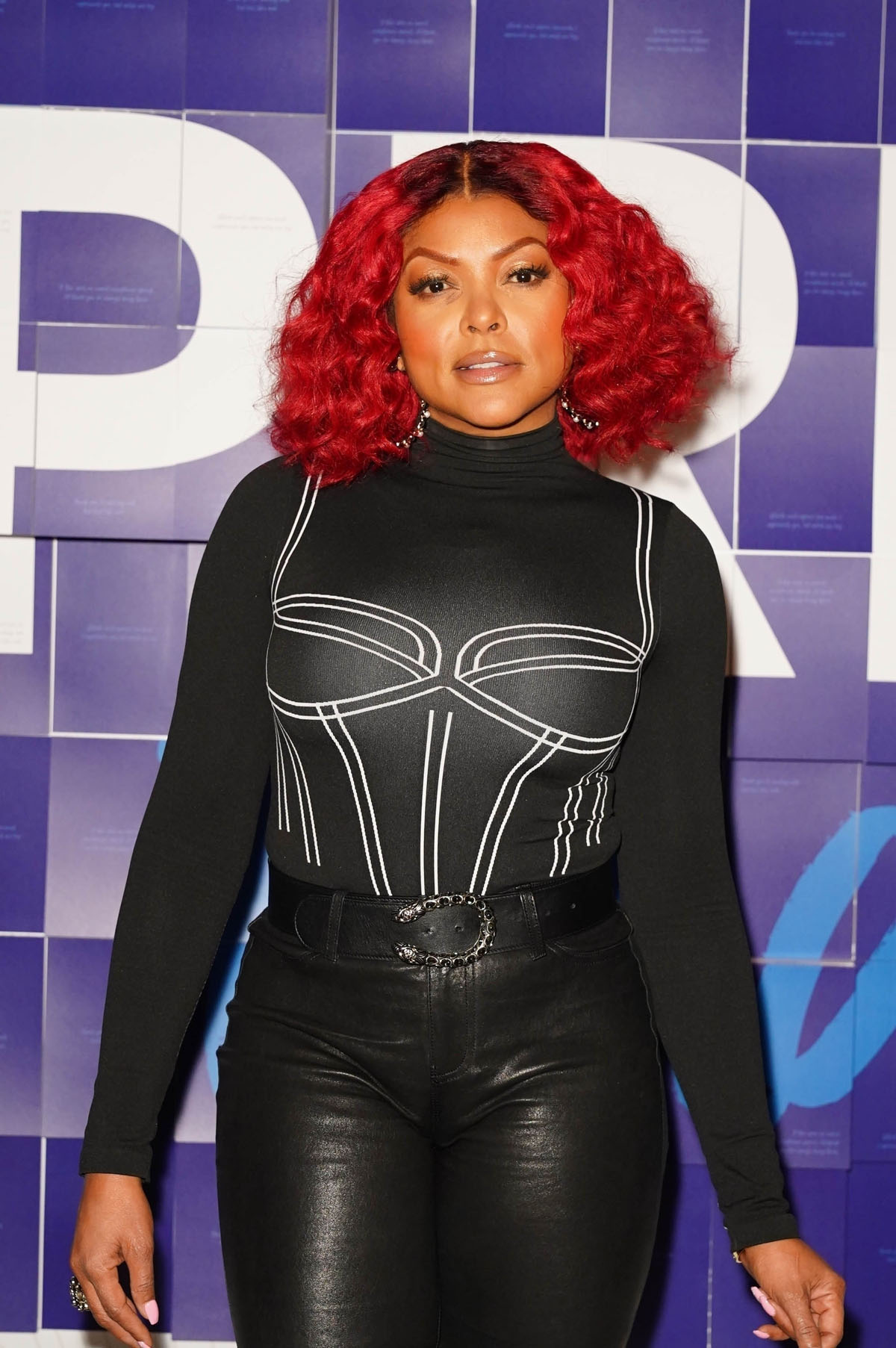 Photos credit: Backgrid and via Instagram