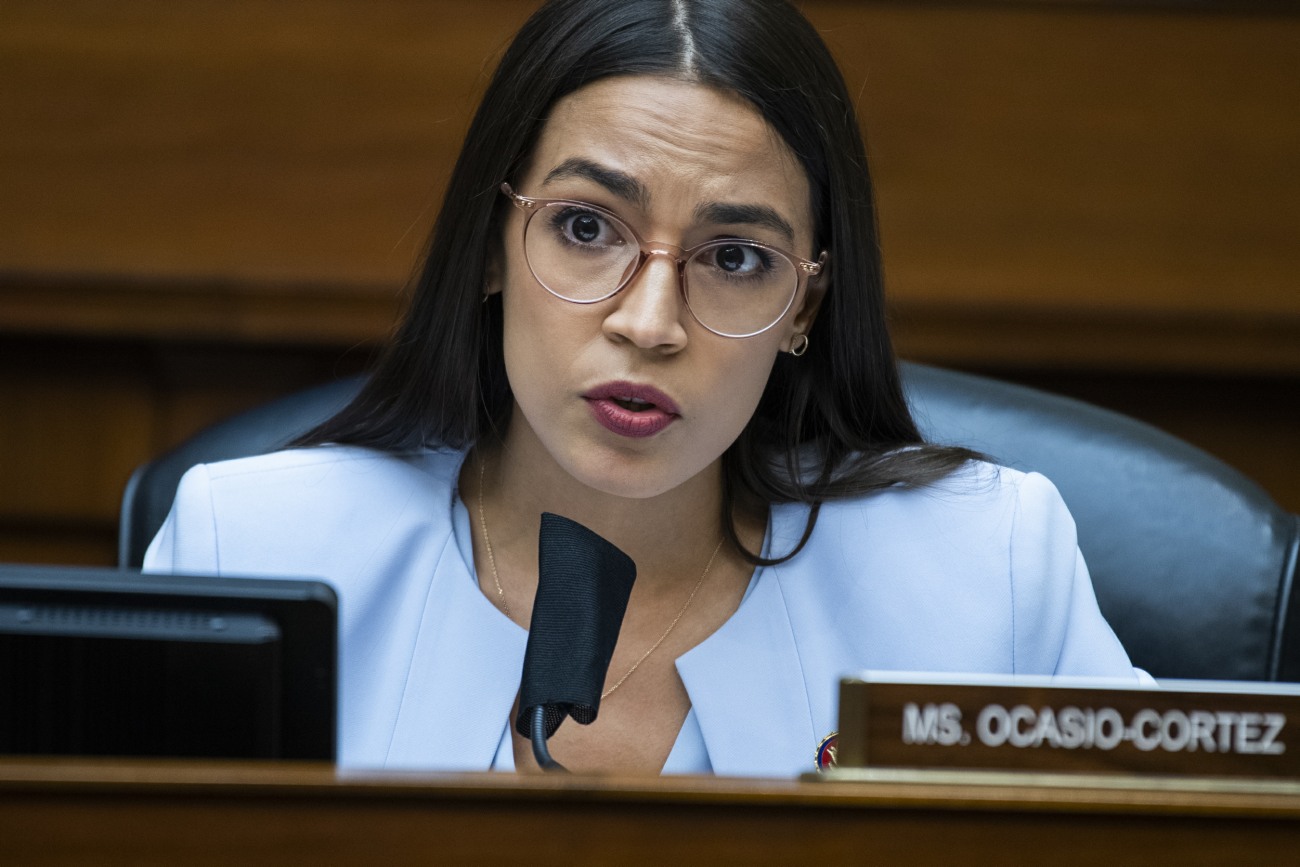 Alexandria Ocasio-Cortez had not really told her story of everything that went down, from her perspective, on January 6th. She had indicated and said outright that she feared for her life, that she had been in some kind of incident with the white supremacist terrorists who laid siege to the Capitol. I got the feeling that she was still processing the very real trauma and she would speak more about it when she was ready. She was ready last night, and she spoke at length on her Instagram Live about what went down.
As rioters threatened to breach the Capitol on Jan. 6, a staffer rushed into Rep. Alexandria Ocasio-Cortez's office and told her to hide. Soon after she ran into a bathroom, she heard a thunderous banging noise outside.

"Where is she? Where is she?" someone yelled, Ocasio-Cortez (D-N.Y.) said in an Instagram Live chat on Monday night. "And this was the moment where I thought everything was over."

The person thumping on the doors turned out to be a police officer trying to move her to a secure location, Ocasio-Cortez said, but the harrowing moment was just the first of many as a mob of Trump supporters breached the Capitol. With around 150,000 viewers watching live, Ocasio-Cortez for the first time recounted in detail what she had earlier described as a near-death experience during the attempted insurrection. The New York Democrat also revealed during the 90-minute discussion that she is a survivor of sexual assault. She compared lawmakers like Republican Sens. Ted Cruz (Tex.) and Josh Hawley (Mo.), whom she accused of trying to play down the seriousness of the riot, to abusers who attempt to silence and undermine victims.

"These folks who tell us to move on, that it's not a big deal, that we should forget what's happened, or even telling us to apologize. These are the same tactics of abusers. And I'm a survivor of sexual assault," she said.

Ocasio-Cortez added: "I haven't told many people that in my life. But when we go through trauma, trauma compounds on each other." Representatives for Cruz and Hawley did not immediately respond to a request for comment late Monday.

Ocasio-Cortez said demanding accountability for the Capitol riot wasn't about politics. "This is at a point where it's not about a difference of political opinion," Ocasio-Cortez said. "This is about just basic humanity."
AOC has needed security from the very start. Republicans and conservative media put a target on her back, name-checking her constantly and outright telling their cult of armed psychos that AOC needed to be taken down, needed to be "put in her place." She has gotten death threats, and there were terrorists in the Capitol on January 6th who were specifically looking for her to murder her. And no, she's not going to just forgive and forget. This was a terrorist attack.
Both of these videos made me cry. Damn.
Photos courtesy of Avalon Red.