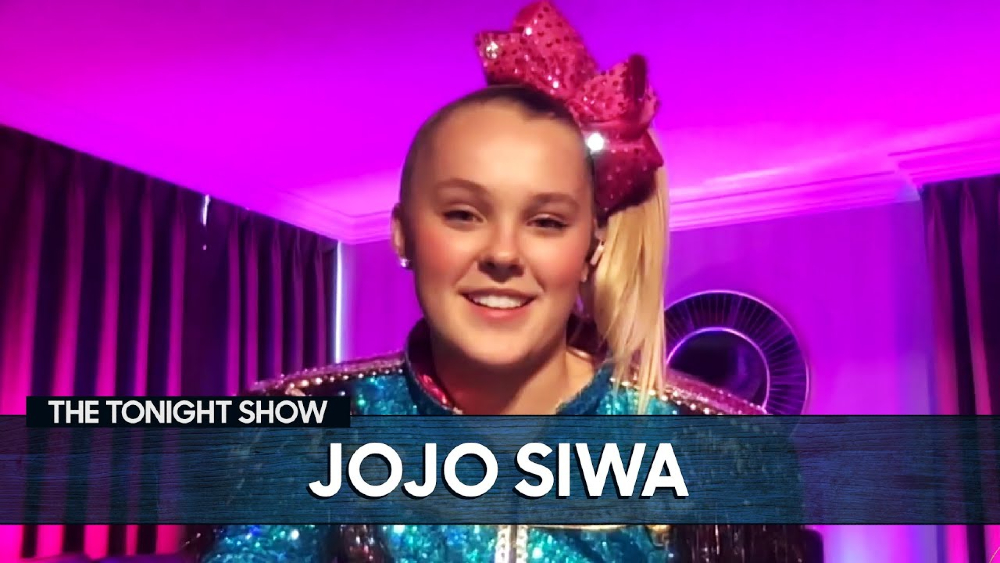 Last week, JoJo Siwa confirmed that she was a member of the LGBTQ community. JoJo had never technically hid that fact, but given her prior relationship with fellow social media star, Mark Bontempo, JoJo wanted to officially come out publicly and did so on social media. Another motivating factor was the encouragement she got from her girlfriend. JoJo has not named her girlfriend, but while she called in to The Tonight Show with Jimmy Fallon, she not only gushed over their relationship, JoJo said it was her girlfriend's encouragement that helped her come out.
JoJo Siwa is opening up just weeks after revealing that she is gay.

"I was doing TikTok with the people in the Pride House… and I'm like, 'I think this TikTok is going to out me,'" she shared. "I was like, 'I don't really mind, it is true. I do have the most amazing, wonderful, perfect, most beautiful girlfriend in the whole world. It's not something I'm ashamed of, I just haven't shown the internet yet.'"

"The day after I posted on TikTok, I was on FaceTime with her and we were talking about it, and talking about all of the love that came in and technically I still hadn't confirmed it," she says. "And I was like, I kind of want to post this picture [wearing a 'Best Gay Cousin Ever' shirt]… She was super encouraging like, 'Do it!' I was like, 'Alright, I did it.'"
Even though things are far better than before for LGBTQ youth today, it's still a big deal for some to come out. Especially for someone with 30M followers like JoJo. She seemed prepared to weather the storm, but her girlfriend was taking a risk as well. We don't know her name now, but we also know the Internet and they can get that information if they want it. So she really was taking this leap with JoJo and it's wonderful they are willing to share that part of themselves with us. JoJo said later in the interview, which I have embedded below, she didn't really realize until two days later the chance she took. It didn't occur to her that she could have, in fact, lost everything with her tweet. But by that time, she said, "Yeah, but if I lost everything, that I've created because of being myself, then I don't want it." I wish I was that together when I was her age. I was so controlled by fear. I love all these young people, especially young women, who project their confidence so loudly. JoJo and her girlfriend are long-distance, she said. She also said they are on the phone constantly, to the annoyance of both their families. Uh, yeah – they're 17-year-olds in love. Of course they are on the phone constantly.
JoJo called Jimmy from Vancouver. She is currently filming a new musical for Nickelodeon called The J Team. It was developed for JoJo. She plays a character named JoJo who gets kicked off her dance troupe by a sparkle-hating replacement coach. As you can imagine, it's perfect for her.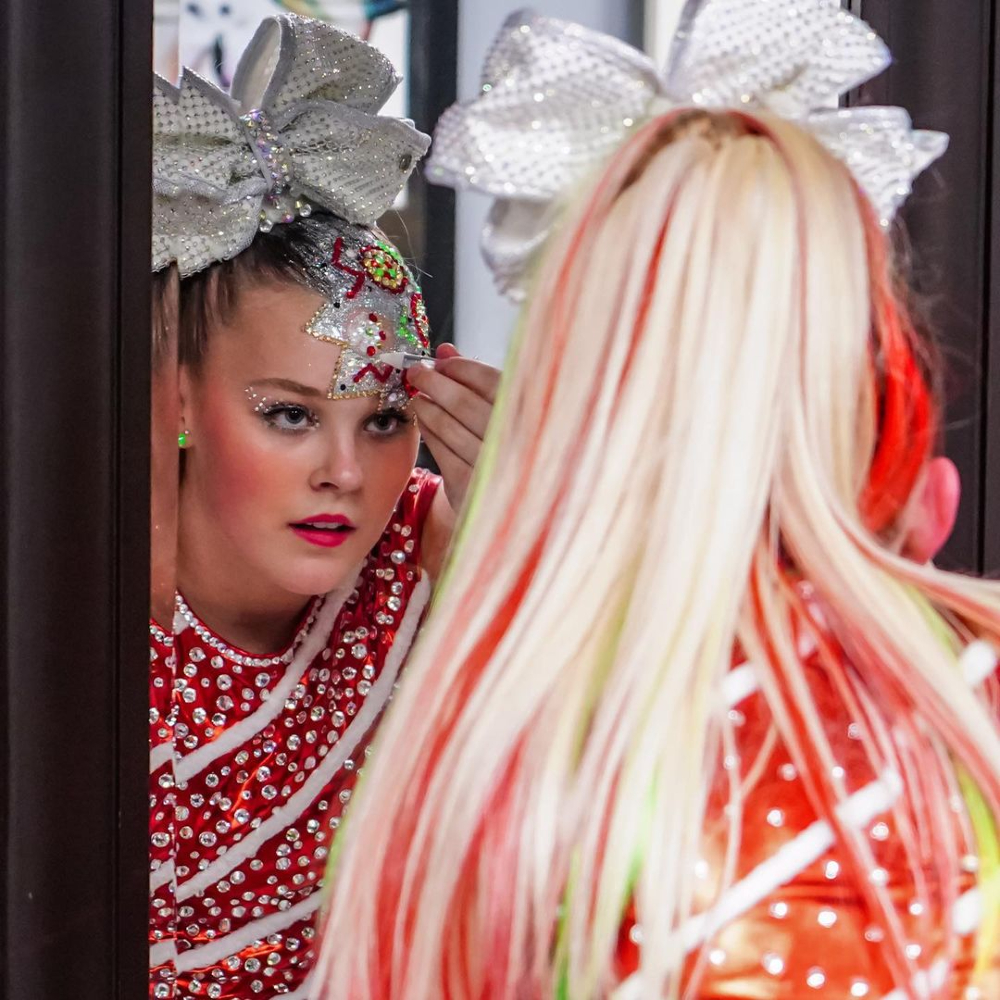 photo credit:YouTube, Instagram and Getty Images