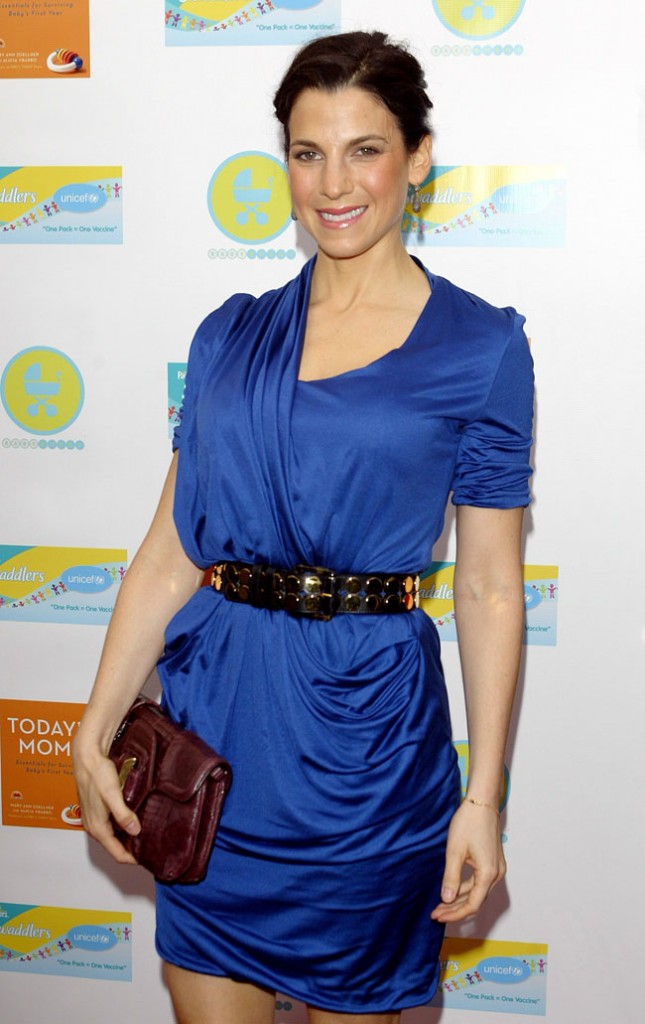 I don't want to report this story, because it's so clearly a travesty of justice that it makes my blood boil. In April, 2007, Missy Chase Lapine published a book called The Sneaky Chef with recipes for hiding healthy foods into kid-friendly favorites like grilled cheese with sweet potato, and brownies with spinach. Lapine is on the faculty of The New School in NY City and is the former publisher of Eating Well magazine. In October, 2007, Jessica Seinfeld published a book called Deceptively Delicious, also about sneaking foods into kids' meals. In fact Seinfelds recipes, the concept for her book and many passages are strikingly similar to Lapine's.
Most of the recipes have the exact same basic ingredients in the same unlikely combinations
Most recipes had the exact basic same ingredients, like "mashed potatoes with hidden cauliflower, grilled cheese with secret sweet potatoes, green eggs made with pureed baby spinach, carrot-laced tacos" and even "avocado in chocolate pudding." There's even more cited in Lapine's legal filing, there's peanut butter and jelly muffins with carrots, meat sauce with sweet potato, chicken tenders with sweet potato and chocolate chip cookies with white beans. Jessica Seinfeld's professional background includes a career in marketing before she became Mrs. Jerry Seinfeld, having left her husband of less than a few months for the rich comedian after meeting him at the gym. She swears she loves to cook though.
Publisher admits receiving Lapine's manuscript first
What's more is that the publisher of Seinfeld's book, Harper Collins, admits to receiving a manuscript of Lapine's book at least twice before Seinfeld's book was pitched to them by Seinfeld's agent. Her book agent was Jennifer Rudolph Walsh of The William Morris agency. Walsh was involved in another plagiarism scandal when it came out that her college coed client Kaavya Viswanathan, had plagiarized large portions of her debut novel, How Opal Mehta Got Kissed, Got Wild, and Got a Life. Viswanathan had received a 1/2 million advance for the book.
Judge cites better graphic design and layout of Seinfeld's book
Lapine sued Seinfeld for copyright infringement in January of last year. After reading Lapine's filing, I was pretty sure it was slam dunk. A federal judge has now stupidly thrown out the case against Seinfeld, but in her ruling she pretty much admits that she didn't actually consider the vast similarities in the text or the recipes of the two books and cites the pretty pictures and graphic design in Seinfeld's book as evidence that it doesn't infringe on Lapine's trademark. That's justice for you. Do you think the Seinfelds made sure they got that specific judge to rule on their case?
The slander case against Jerry Seinfeld by Lapine still stands, though, and the judge threw it down to a state court. She can't sound too biased now, can she? Seinfeld compared Lapine to a serial killer and called her a wacko when discussing her suit against his wife on The Late Show. Jessica Seinfeld called Lapine jealous and swore she'd never "held the book" in her hands.
A federal judge Thursday tossed out a cookbook author's claim that comedian Jerry Seinfeld's wife was a culinary copycat when she came out with her own book explaining how to entice children to eat vegetables.

U.S. District Judge Laura Taylor Swain threw out the lawsuit brought against the Seinfeld couple by Missy Chase Lapine.

The judge rejected Lapine's claims against Jessica Seinfeld, saying that the books, both best sellers, were not similar except for their goal of hiding healthy food inside the favorite meals of children.

She called Lapine's book "a dry, rather text-heavy work" done predominantly in black, gray and shades of brownish-orange. She said Seinfeld's book was "bright and cheerful, full of different colors and various patterns." Consumers who looked at each book were unlikely to be confused, the judge said, tossing out trademark infringement claims.

However, the judge declined to rule on Lapine's claim that Jerry Seinfeld libeled her on David Letterman's show last year when he noted her three names and joked that people with three names – including James Earl Ray and Mark David Chapman – have turned out to be assassins.

She said those claims did not belong in federal court but should instead be filed in state court, where Lapine's lawyer, Howard Miller, said he planned to bring them.

"They are still very much alive," he said of the slander claims, along with claims against News Corp.'s HarperCollins that the publisher misappropriated information from Lapine's book when it rejected her proposal in February and May 2006. Miller said the decision hasn't been made on whether to appeal Swain's rejection of all claims against Jessica Seinfeld.
[From AP via The Huffington Post]
In case you have any doubt that the judge was somehow under the Seinfeld's thumb, she went and trashed Lapine's earlier work calling it "dry" and "text heavy." Oh yeah, it wasn't plagiarism because Seinfeld hired a graphic designer. Here are some comparisons between the text in the two books, taken from Lapine's legal filing on The Smoking Gun. These are not the only comparisons, there are other vast similarities:
Multiple wording, organization and concept similarities
Jessica Seinfeld's infringement consists of copying Lapine's copyrighted original expression, philosophy, premise, approach explanations, discussions, reflections, organization, methodology and overall look and feel, including (without limitation) the following respects:

Both the Book and the Infringing Work contain introductions written by doctors calling attention to the growing problem of obesity in American children and the difficulties inherent in providing sound nutrition to resistant children, and praising the author for creative, clever and convenient solutions for parents….

Both the Book and the Infringing Work begin with the author's personal anecdote of mealtime struggles with her own picky eaters. In fact, both works include a story about how one of the author's children is a picky eater who influenced a non-picky sibling to dislike food. Specifically, within that anecdote:

The Book describes "begging, pleading, threatening and bribing," as well as "coercing kids to eat what's on their plates."
The Infringing Work describes "begging my kids to eat vegetables as well as "coerc[ing] them to eat food they found disgusting."

Both the Book and the Infringing Work explain that the author is not a professional chef, just a mother who desires to have peace at the dinner table and to feed her children nutritious food. Both works discuss how the author overcame the guilt of tricking her kids into eating healthy food:

The Book states that "this method has brought peace to our family table," that "[i]n many families, the dinner table because a battleground and meal time is a power struggle," and that "I couldn't use logic, but I couldn't afford to give up either."
The Infringing Work states: "I just wanted a little peace around the dinner table," and continues, "I want my kids to associate food and mealtimes with happiness and conversations, not power struggles and strife." The Infringing Work acknowledges, "[W]e just want to give up."…

Both the Book and the Infringing Work address arguments against "sneaking" vegetables into children's dishes and then systematically refute each one.

The Book likens the practice to a form of "loving deceit."
The Infringing Work likens the practice to a form of "[l]oving [d]eception."…

Both the Book and the Infringing Work recommend steaming the vegetables, pureeing them in a food processor, packaging them in 1/4 cup baggies and then freezing them for later use:

The Book states: "[Y]ou will find the Make-Ahead… are your best friends… once you have these purees and blends in your refrigerator or freezer, simply grab a spoonful and mix it into the recipes as called for." The Book claims that with respect to "…the scratch recipes, you'll spend less than thirty minutes for each one."…
The Infringing Work states: "You will quickly learn to prepare, cook, puree, and portion the purees. Then the purees will be available to use when they're called for, just like any other ingredient in my recipes." The Infringing Work claims that "…the recipes… are doable in thirty minutes or less…"
[From Lapine's legal filing, accessible onThe Smoking Gun]
Now what are the odds that both books would have the same flow of ideas, same wording, and same ingredients in most of the recipes?
Only one author got to go on Oprah to pitch her book, and she thanked her by sending $20,000 in high end shoes to the media mogul. "Thanks for helping making my cut and paste book a best seller, Oprah!" I wonder what kind of thanks that judge is going to get.
Update: Thanks so much to author Missy Chase Lapine for stopping by and commenting on this story. I've e-mailed with her in the past and am certain it's her. Lapine lets us know that her suit against publisher Harper Collins is still pending and that her suit against the Seinfelds for defamation is also going forward:
Thank you, Celebitchy, for your support and fair reporting.
This was a big procedural setback in my plagiarism suit against the Seinfelds. I'm up against very powerful opponents.
The court did not dismiss my defamation claim against Jerry Seinfeld or my claims against the publisher, Harper Collins. It is not a joke that Jerry Seinfeld used national television to paint me in the minds of millions of people as a "wacko" and an "assassin." There is no defense of a sense of humor that can justify this. I will continue to pursue these claims in NY state court for the harm the Seinfeld's caused me and my family. Thank you all for your continued support.
Jessica Seinfeld is shown out on 4/7/09. Credit: WENN.com