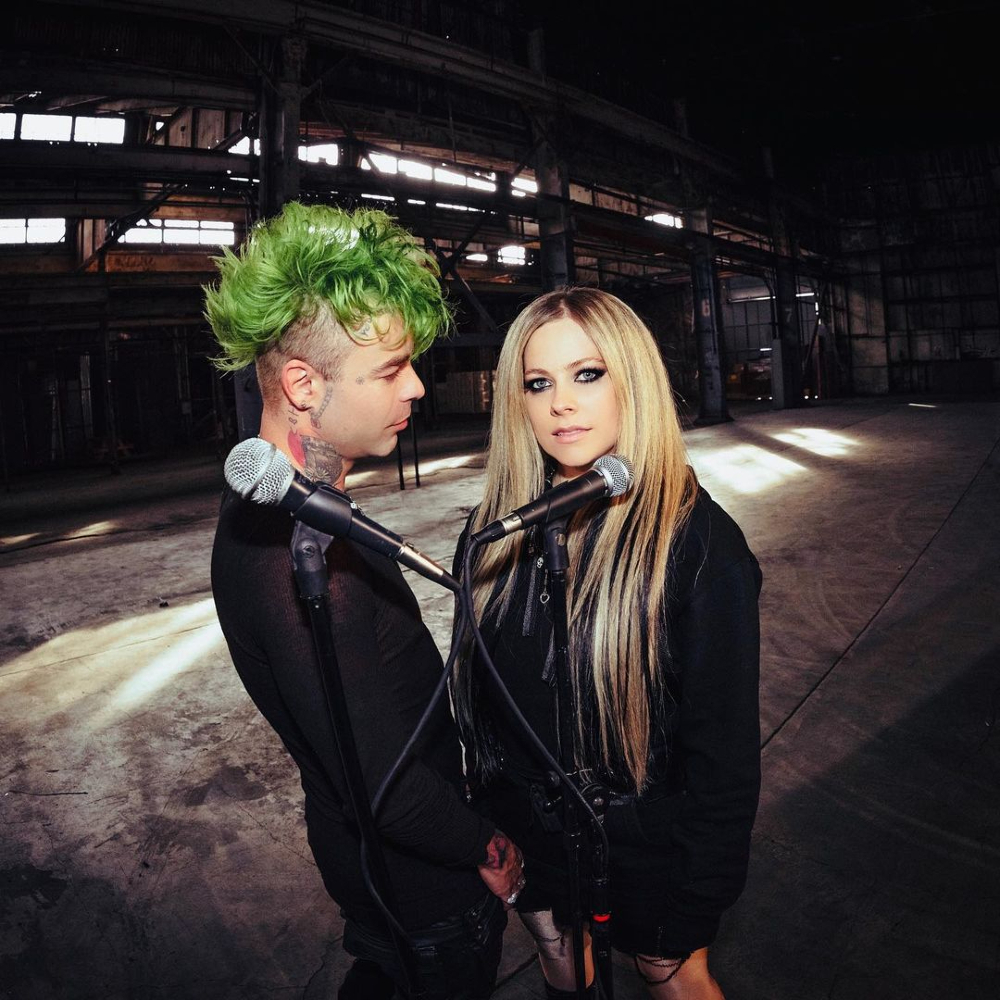 What do you do when you want to show someone you really like them? Do you wear your hair a certain way? Paint hearts on your nails? Stock your refrigerator with their favorite soda? Or do you ink their name into your neck and show it off to the world? If your answer isn't ink, I guess you don't mean it, do you? At least Mod Sun is willing to show his devotion to rumored girlfriend Avril Lavigne with such a display – and just in time for Valentines, aw. The quirky pair sparked romance rumors since collaborating on their new song, Flames. But now that Mod Sun has Avril's name emblazoned across the back of his neck, I think it's safe to say something's going on between these crazy kids.
Mod Sun might want to grab a turtleneck the next time he wants to keep his relationship a secret … 'cause a huge "Avril" tattoo on his neck exposed what everyone's thinking — he and Avril Lavigne are in a serious relationship.

A hawk-eyed TMZ producer spotted the tat on the back of Mod's neck after the musicians were seen leaving BOA Steakhouse in WeHo. Sources close to the situation tell TMZ … the tat is 100% the real deal because, as our source put it, there's no way Mod would EVER get a "temp tattoo."
You can see the actual tattoo if you click on the TMZ link, we don't have those photos. The pics below are the couple at BOA steakhouse, but not of the tat specifically. As for their coupledom, I didn't even realize Avril had new music out and I certainly didn't know she was supposedly dating the guy she'd made it with. This is only the second time I've heard of Mod Sun. The last time he was hanging out with Demi Lovato, once again sparking rumors, but those were squashed pretty quickly as it appeared they were just sober buddies and I kind of admired him for it. I know he's Bella Thorne's ex and beyond that, I really don't know much else so I'm going to have to take TMZ's "source" at their word that he wouldn't dare get a temp tattoo. However, a tattoo could mean friendship too, since the only other source quoted said they didn't see any PDA between Mod and Avril. However, CB directed me to Mod's Instagram and of his 30 posts, Avril appears in nine of them, so whatever their relationship, it is currently intense enough he felt the need to ink it in the back of his neck.
Mod is pretty well decorated, so his tat real estate was at a premium. Does the placement mean different things when it comes to ink? If it's on your bicep it's familial love, but your chest is romantic? I'll bet there is a love language in the tattoo world. The neck is pretty extreme, regardless of what it is. Mod made the A in Avril's name an anarchy symbol and the "vril" is scrawled in such a way that it can easily be converted later if things should *ahem* sour later, so the design is not a bad one. If someone were to print Hecate on their person, I'd want it really prominent place. Like the inside of their palm, in kind of an, "I'm always here," way. Either that or some weird place like on the inside of their foot so everyone in the gym would ask, what's that?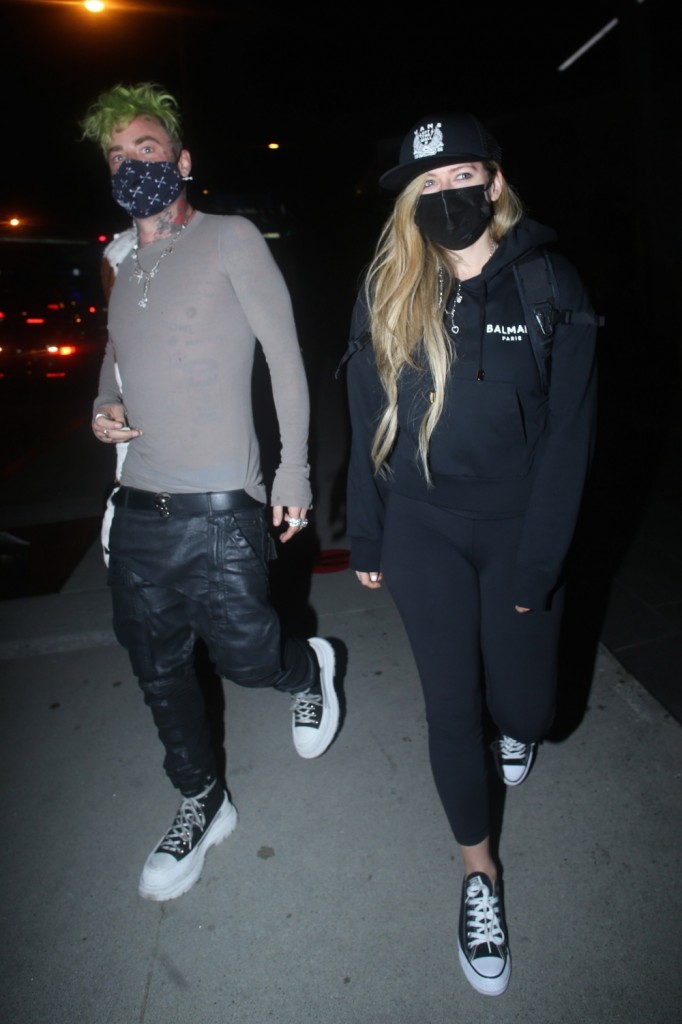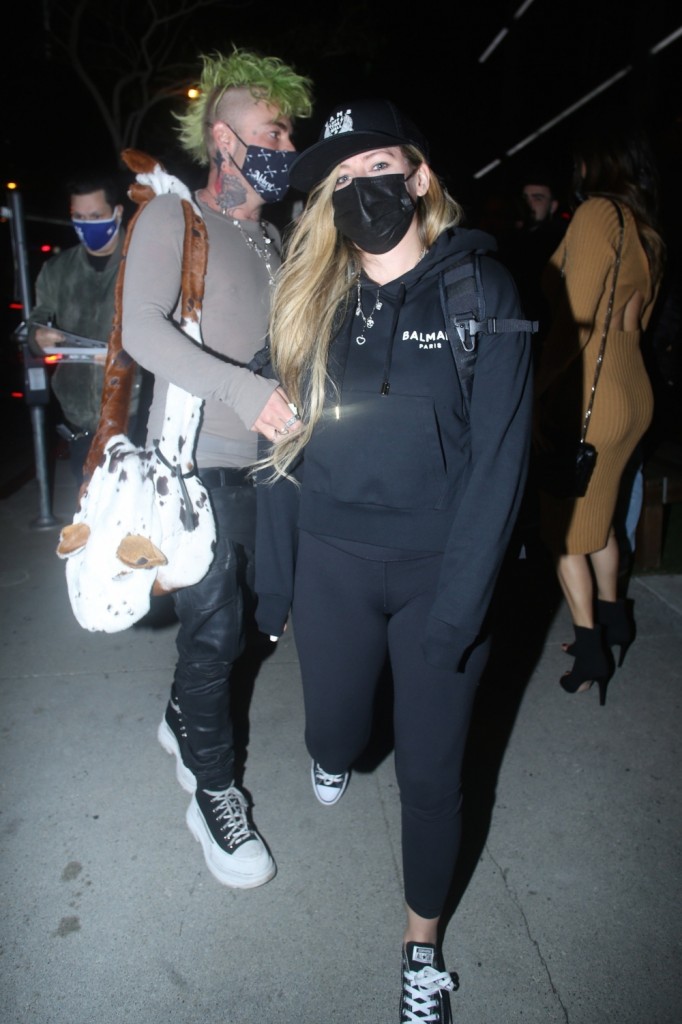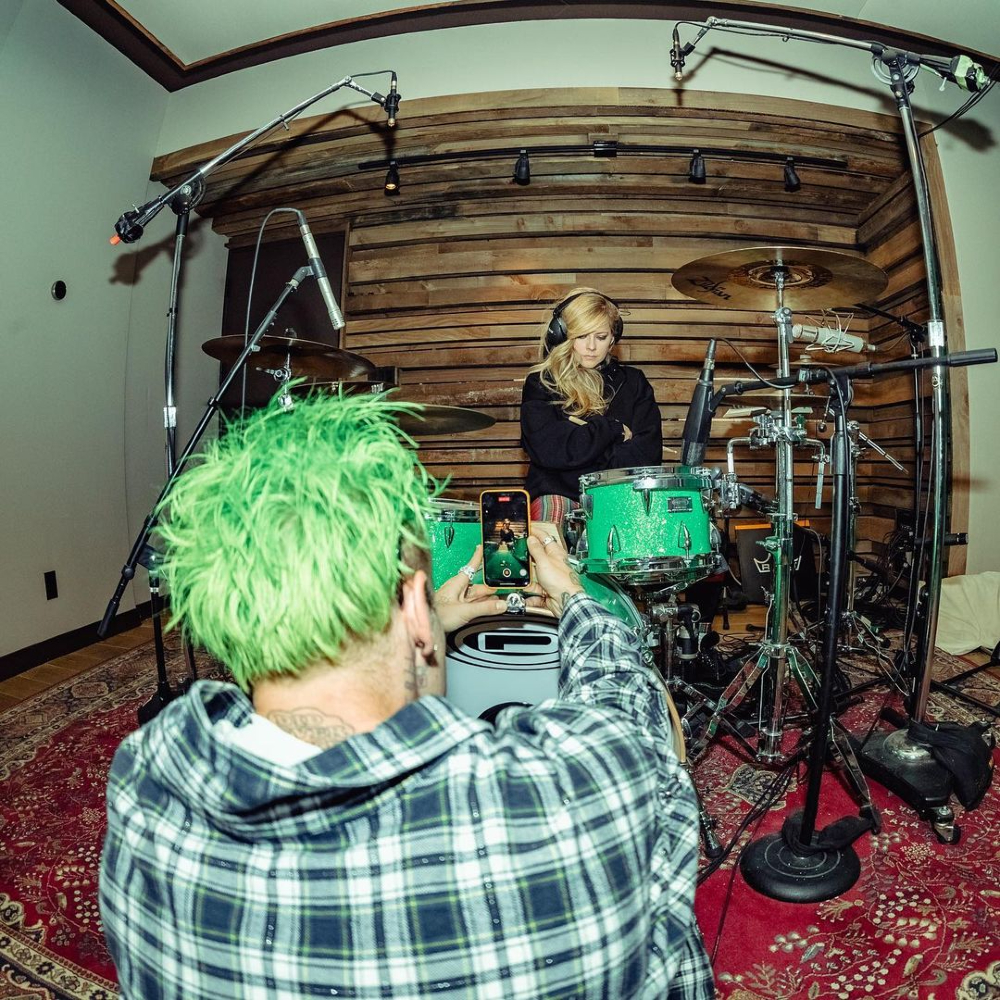 Photo credit: Instagram and Backgrid