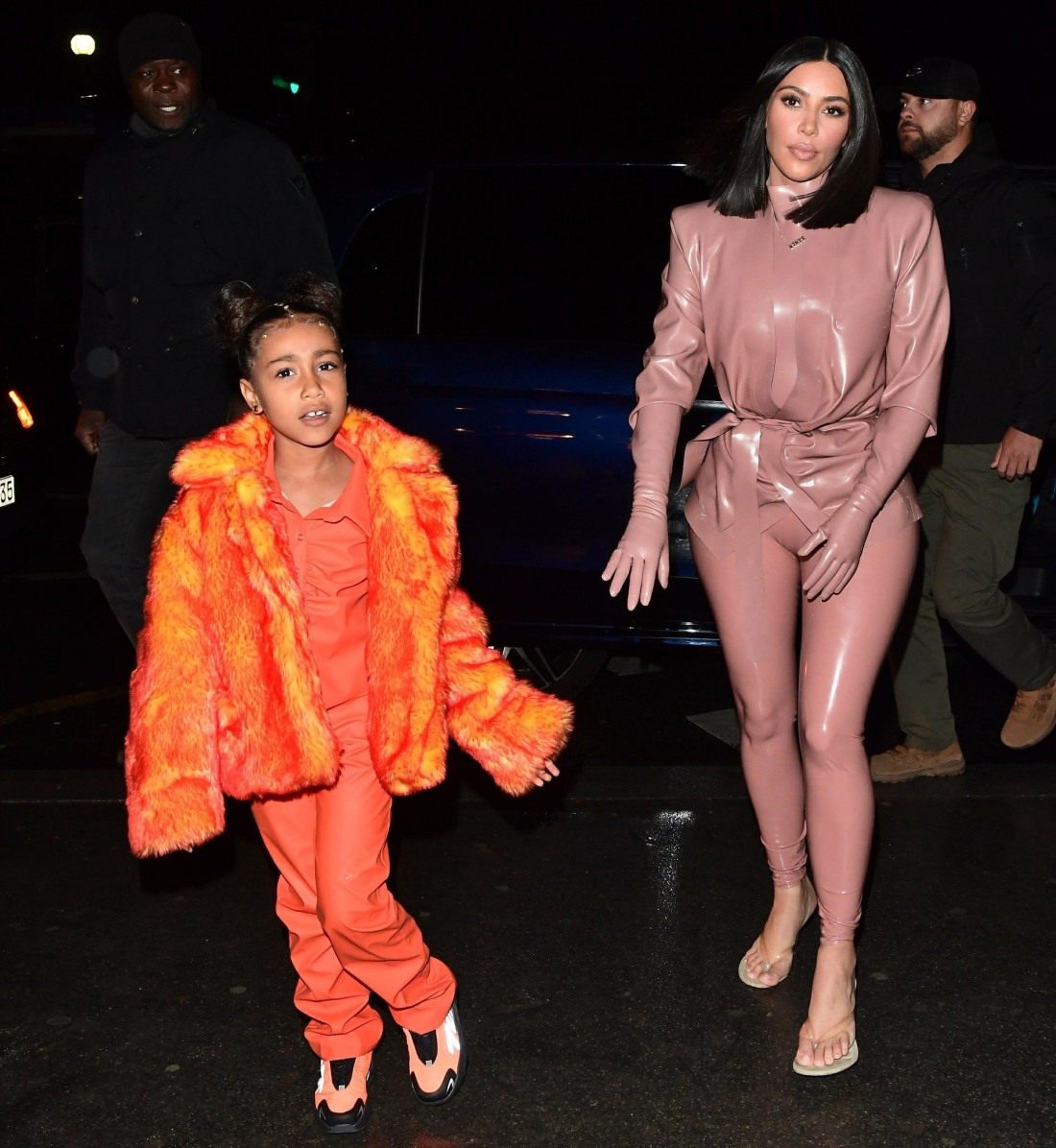 Kim Kardashian and Kanye West's oldest child is North West. She's seven years old, and she'll be eight this June. While I haven't paid much attention to the Kardashian-West kids in a while, I do think North is probably a lot like her dad in creativity and attitude. She seems like a good blend of both of her parents, actually, and it's my hope that all of the kids got the best from both Kim and Kanye. It's easy to forget it now because of Kanye's perpetual MAGA state, but he was a sort of musical/artistic wunderkind, playing instruments and composing and producing music at a very young age. So now people wonder if North has inherited some artistry from her dad. Kim Kardashian posted this on her Instagram stories – allegedly a painting done by North.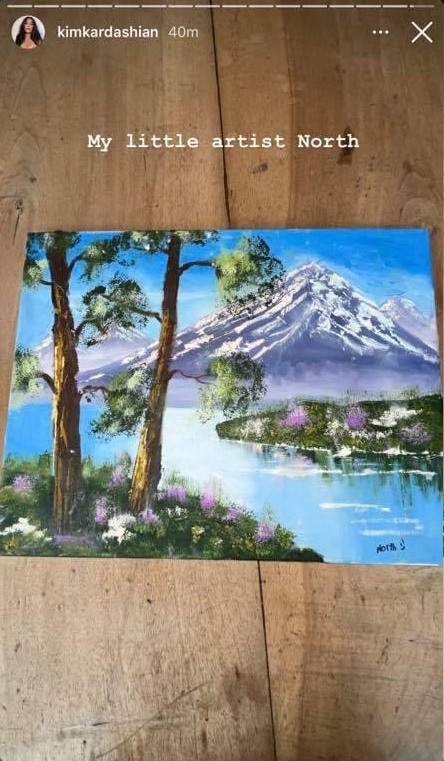 When I first saw this, I was like everyone else in that I assumed Kim was lying. But then I was like "wait, how old is North? Is she at an age where she could paint this?" I think…maybe. It's totally possible that Kim is lying but I have no idea why she would? It's just too random for Kim to suddenly be like "here's this beautiful painting that my seven-and-a-half year old daughter did."
So, obviously, people had some thoughts and those thoughts involved the dearly departed Bob Ross, who used to do lovely painting tutorials on PBS.
Kim definitely put on a Bob Ross YouTube video for North 😂 https://t.co/Rf0KHP22G5

— Jenn (@oooofjenn) February 8, 2021
"The Starry Night" by North West (2021) inspired by her favorite artist, Bob Ross pic.twitter.com/DQJNj7H9Fk

— Reid (@ReidZura) February 9, 2021
If North West painted this then I singlehandedly produced My Beautiful Dark Twisted Fantasy. pic.twitter.com/O8zseJcW7G

— Dedee 🥀 (@thoughtfulbae) February 9, 2021
i refuse to believe:
-the kardashians would not be exploiting their daughters baby genius art skills at some point before this random insta story
-that kim is in touch with reality enough to troll people like this

— lexi (@lexijawn) February 8, 2021
Photos courtesy of Kim's IG, Backgrid.