Embed from Getty Images
Dear Readers, I have an amazing announcement for those of you thirsting for any morsel of news about the upcoming season of Bridgerton. It has come to my attention that our team has found the next diamond of the season. (record scratch) I wish I could keep this farce going by pretending to be Lady Whistledown, but I am too excited about this announcement. Shondaland and Deadline have confirmed that Chris Van Dusen and the Bridgerton team have found their Kate for Anthony Bridgerton's season two love interest. Kate meets Anthony after his breakup with opera singer Siena Rosso. While his relationship was rocky, Anthony was constantly interfering in his sister Daphne's love life and almost derailed her romance with Simone. At the end of season one, Anthony had seemingly quit his meddling ways and was on the hunt for his viscountess. Simone Ashley will play the woman he pursues, Kate Sharma, (Sheffield in the books). And we will have to wait to find out what happens in the season two when it airs hopefully next year because I am sure Kate's story line will veer a bit from the book. With that being said, Simone Ashley is not new to scene. Simone is known for her role as Olivia in Netflix's Sex Education in which she absolutely killed it. Below is more on the announcement:
In Season 2, Bridgerton continues to break conventions on race. Anthony's love interest (named Kate Sheffield in Quinn's novel) and her family were conceived by the series' creative team as being of Indian descent in a continuation of the reimagined world created in Season 1, which included several major Black characters, including the Duke of Hastings (Regé-Jean Page), Lady Danbury (Adjoa Andoh) and Queen Charlotte (Golda Rosheuvel).

As Season 2 leads, Bailey and Ashley will succeed Page and Phoebe Dynevor, who became global stars as Simon and Daphne, the couple whose sweeping romance was at the center of Season 1. (Page is hosting Saturday Night Live this weekend.)

Ashley is one of several cast additions for Season 2 of Bridgerton, which will start filming this spring in London.

"We have a bunch of new characters we are going to be introducing," creator and showrunner Chris Van Dusen said in announcing the Season 2 renewal on Today with Hoda & Jenna last month. "Anthony is going to have a love interest next season, and I think it's going to be as sweeping and moving and as beautiful as viewers of the first season have come to expect from the show."

The focal point of Season 2 was teased in the final minutes of the Season 1 finale when Anthony revealed to Daphne and Simon his plans of "finding and promptly declaring my intentions to my new viscountess" after the heartbreaking end of his relationship with opera singer Siena.

"We left him at the end of the first season at a bit of a crossroads, so I'm looking forward to jumping in and discovering how he fares on the marriage market," Van Dusen said in the interview, noting that his hope is for Page and Dynevor to return.
Y'all I bloody called it! If you need to refresh your memory I was calling for Kate to be cast as a dark-skinned black woman or dark-skinned South Asian woman because season one was heavy on racially ambiguous black women and the villain was a dark-skinned black man – Simon's father. Let's just say the colorism wasn't lost on me but didn't keep me from enjoying the show. I hoped that Shondaland and Chris would redeem themselves with the casting of Kate and they did not disappoint. I think Simone is a beautiful addition to the cast. Look at her! She is stunning. Now I wonder how they will rewrite her family history as it would seem they are giving her an actual Hindu (Sharma instead of Sheffield) surname. Will she be coming to England from India? I cannot wait until behind the scenes news drops on the new Shondaland Bridgerton podcast on Spotify.
Now I really need to go read book two as everyone that has read the books says it's their favorite. As you all know, I did not like Anthony much in season one and most of you said that they made him more bullish than he actually was in the books. To be fair I actually like Jonathan Bailey who plays Anthony so it will be nice to see him alongside Simone. I do hope they have more chemistry than Rege and Phoebe. I look forward to the racy romp that will be season two of Bridgerton. And I would like to personally welcome Simone Ashley on board. Simone is going to be fire!
Simone Ashley is Miss Kate Sharma.

Newly arrived in London, Kate is a smart, headstrong young woman who suffers no fools — Anthony Bridgerton very much included. 🐝 #Bridgerton https://t.co/Q5wBwFiNC4 pic.twitter.com/BZd4qOmsln

— shondaland tv (@shondaland) February 15, 2021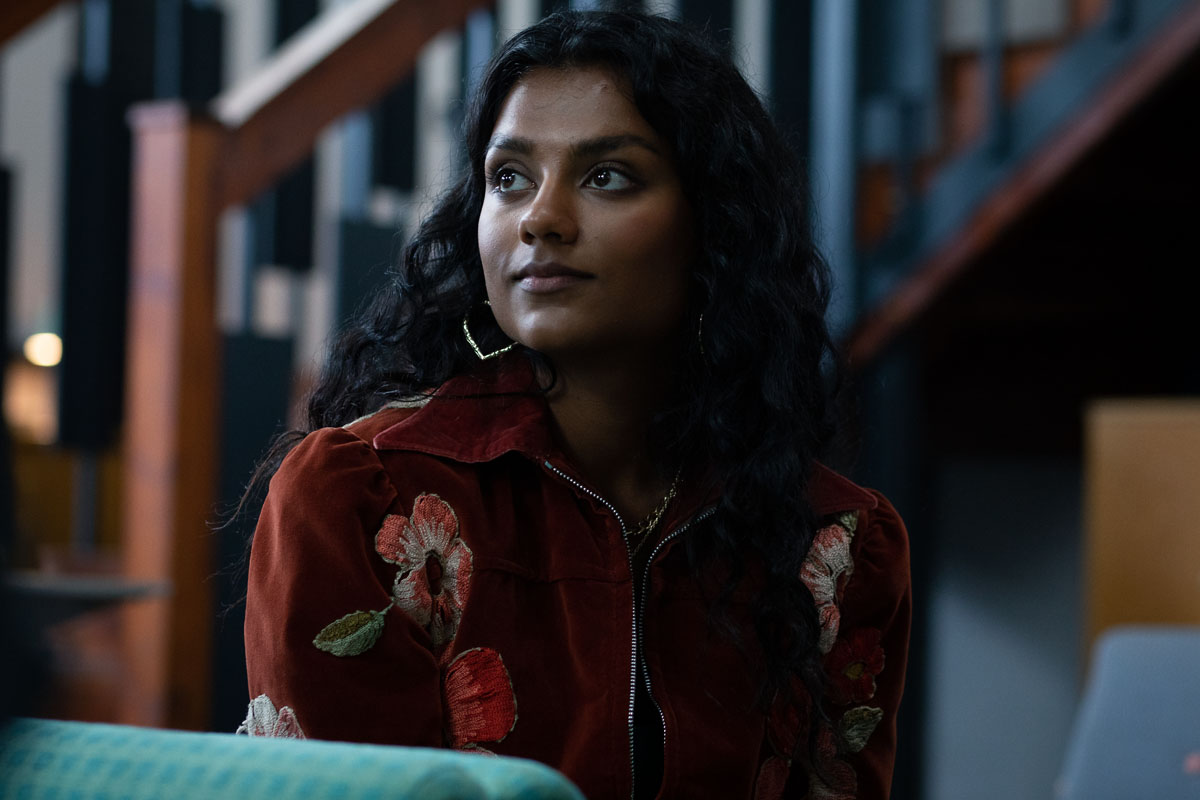 photos credit: Getty, Netflix and via Twitter and Instagram