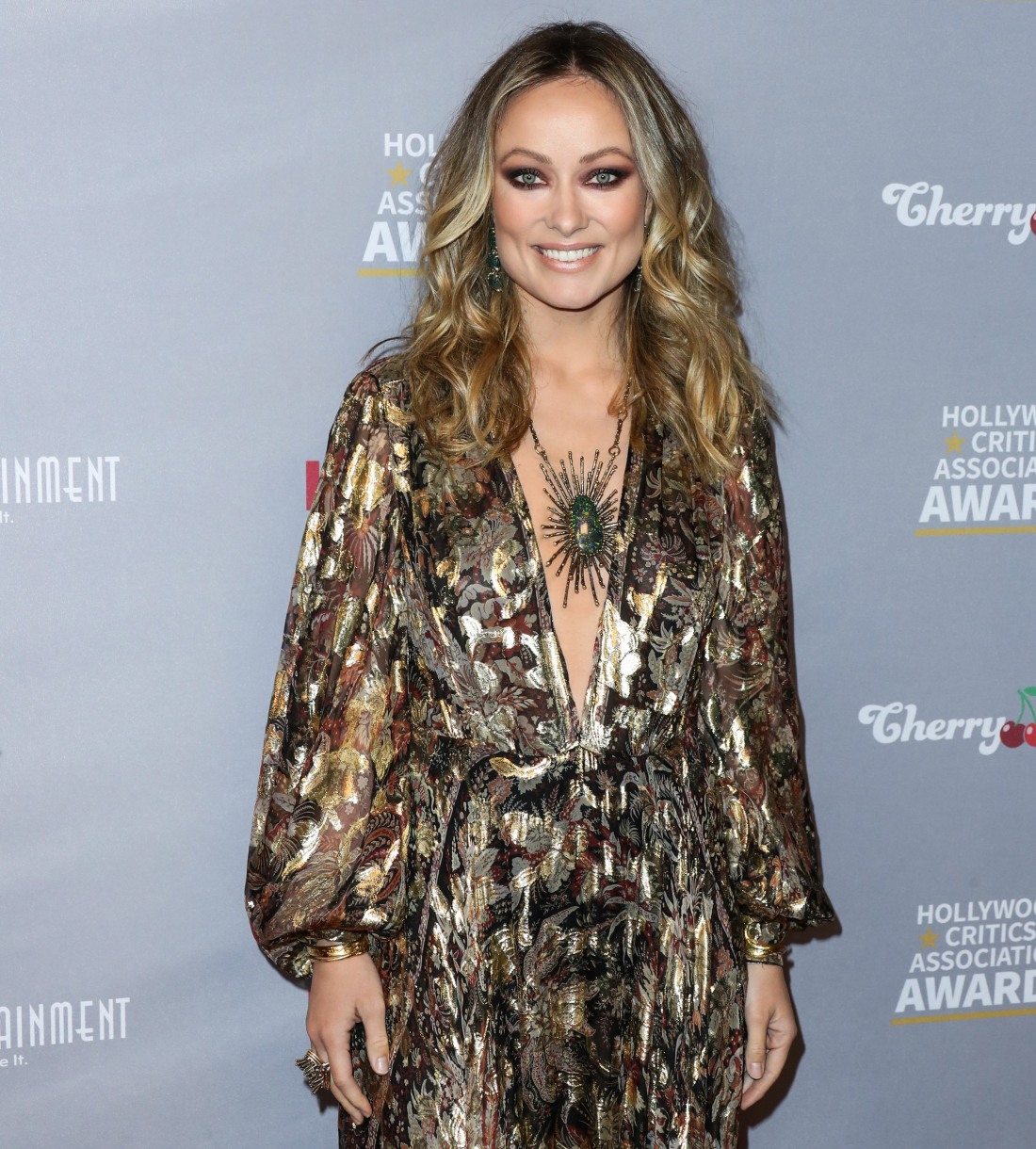 My read on Olivia Wilde and Harry Styles' relationship has always been a bit different than the gossip energy around them. The gossip energy veers towards "good for her" and "Harry and Olivia forever." There's also a dash of "Olivia deserves to be with a hot guy like Harry after Jason Sudeikis did her wrong!" Which is still kind of absurd to me, since I completely believe Olivia and Jason were having grown-up partnership issues and then Olivia dumped Jason for Harry. My read on Olivia and Harry is that he's going to look for an exit pretty quickly as well. Still, I've been wrong before and I might be wrong now. It looks like Olivia has completely moved out of the LA home she shared with Sudeikis, and she's moved into a house with Harry Styles.
Olivia Wilde moves bags from Jason Sudeikis' home to Harry Styles' place https://t.co/T6N1P5EWFa pic.twitter.com/hoodHjQEoH

— Page Six (@PageSix) February 15, 2021
Page Six doesn't have any info besides the fact that Olivia was seen moving sh-t out of the Silver Lake home she shared with Jason. I don't even think she was living there anymore – she either bought/rented a new place or she moved into Harry Styles' rental. Speaking of, production has wrapped on Don't Worry Darling, the film Olivia directed, with Harry playing a supporting role. Olivia posted a special message about Harry on her IG:
"Little known fact: most male actors don't want to play supporting roles in female-led films. The industry has raised them to believe it lessens their power (i.e financial value) to accept these roles, which is one of the reasons it's so hard to get financing for movies focusing on female stories. No joke, it is harrrrrd to find actors who recognize why it might be worth it to allow for a woman to hold the spotlight.

"Enter: @harrystyles, our 'Jack.' Not only did he relish the opportunity to allow for the brilliant @florencepugh to hold center stage as our 'Alice,' but he infused every scene with a nuanced sense of humanity. He didn't have to join our circus, but he jumped on board with humility and grace, and blew us away every day with his talent, warmth, and ability to drive backwards."
I mean, she's right and she's wrong. There are plenty of great actors who have no issues with working on films with female leads. There are lots of actors who refuse to play anyone other than the lead though. I'm increasingly aware of the fact that too many actors prefer to do films with zero female roles though, and it's the weirdest damn thing. Anyway, Harry gets a cookie for playing a supporting role to a female lead, I guess. It does feel like she's praising him for doing the bare minimum though.
Photos courtesy of Avalon Red, Backgrid.