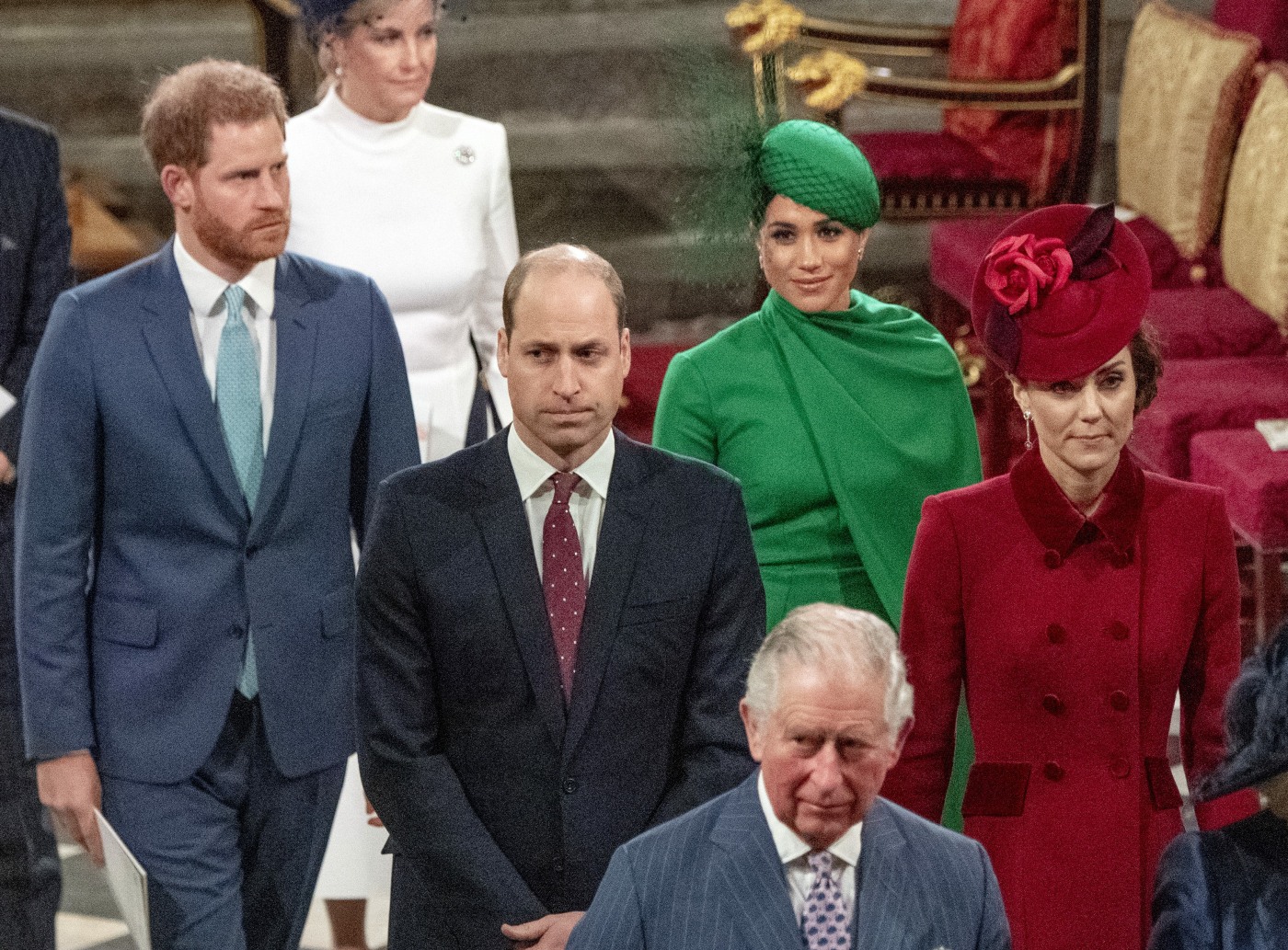 Just to be clear, Buckingham Palace and the royal press pack have completely lost their everloving minds about the Duke and Duchess of Sussex's statement of fact that "We can all live a life of service. Service is universal." This has been branded "rude" and "disrespectful" and as the verbal equivalent of Harry spitting on his grandmother. It's worth analyzing this controversy alone, because I feel like Americans don't get why "We can all live a life of service. Service is universal" is being interpreted in such a vile way. The simple fact is that for the Windsors, service is duty, duy is a birthright, and the Queen is the gatekeeper of duty and service. The Windsors believe that duty must be met with grim hatred, because of the devil's bargain: they get palaces and jewels and white privilege, but in exchange they have to "serve." That's why everyone is so mad at the Sussexes: they're saying f–k your palaces, f–k your jewels, f–k your privilege, we can serve without your say-so and we can serve because we actually enjoy helping people. The Sussexes find joy in serving their community and don't just see it as the transactional exchange of royalty.
Prince William absolutely believes that service is duty, and that the Queen is the gatekeeper of duty. William thinks that service is awful, that it's something to be avoided, and that he has every right to be filled with rage, contempt, angst and boredom at the thought of a prescribed life of service. So as you can imagine, William is full of rage about the Sussexes' statement:
Prince William was left furious and saddened by Meghan and Harry's parting shot at the Queen and believes the couples' final statement was 'insulting, disrespectful and petulant', it was claimed last night. The Duke of Cambridge has been 'shocked and saddened' at his brother's behaviour towards the monarch the sources told the Sunday Times – after Harry and Meghan were stripped of their royal patronages and Her Majesty suggested a 'life of public service' is not compatible with the couple's lucrative new career in America.

Courtiers and other members of the family were equally upset by the tone of the pair's response – released just minutes after the Queen's announcement – in which they argued 'service is universal'. But the row has now placed even further strain on the relationship between the brothers, with some in the Palace claiming it is the most serious royal rift in decades.

William, 38, has struggled to accept the concept of Megxit and now feels there is added pressure on him with Harry turning his back on the UK. The Times sources said William believed the Sussexes statement was 'petulant and insulting to the Queen' and he was left 'really sad and genuinely shocked' and is 'very upset by what has happened'.

While other Royal sources said: 'Don't disrespect your granny, Harry' and 'You don't answer the Queen back — it's just not done.'

Explaining the Queen's position on what constitutes public service, an informed insider said last night said: 'People need to be able to look you in the eye and know that you are here for them, not filming a Netflix documentary. Being a Royal is all about public service, not serving yourself. If public service is not your primary purpose, and making money is, then it's impossible to represent the Queen.'

And a Royal aide said: 'When someone has dedicated their entire life to duty, as she did on her 21st birthday, she understandably has very strong views on what public duty entails.'

One royal source told the Times: 'Once [William] he got over the anger of how things happened, he was left with the absence of his brother. They had shared everything about their lives — an office, a foundation, meetings together most days — and there was a lot of fun along the way. He'll miss it for ever.' Another friend of the Prince admitted he was 'still raw' from the fallout, but insists his relationship with Harry will heal over time.
Do you understand now? Do you understand WHY the royals have their panties in a bunch about the very idea that service might be undertaken with something other than angst, grim determination and disgust? Harry and Meghan have exposed the strained transactional relationship between royalty and the public. The Sussexes are showing the world that they can serve without the tit-for-tat, and they can do it out of joy and a genuine desire to help and improve the world. As for William… at some point, maybe one of his Tory advisers will speak up and tell him that it's not a good look for a nearly 40-year-old man (and future king) to meet every story with rage and tantrums. William looks, as always, like the petulant one, like the tantrum-prone, ill-tempered would-be despot. William can rage all he wants, but he got exactly what he f–king wanted, which is Harry and Meghan out of the country and the spotlight entirely on him.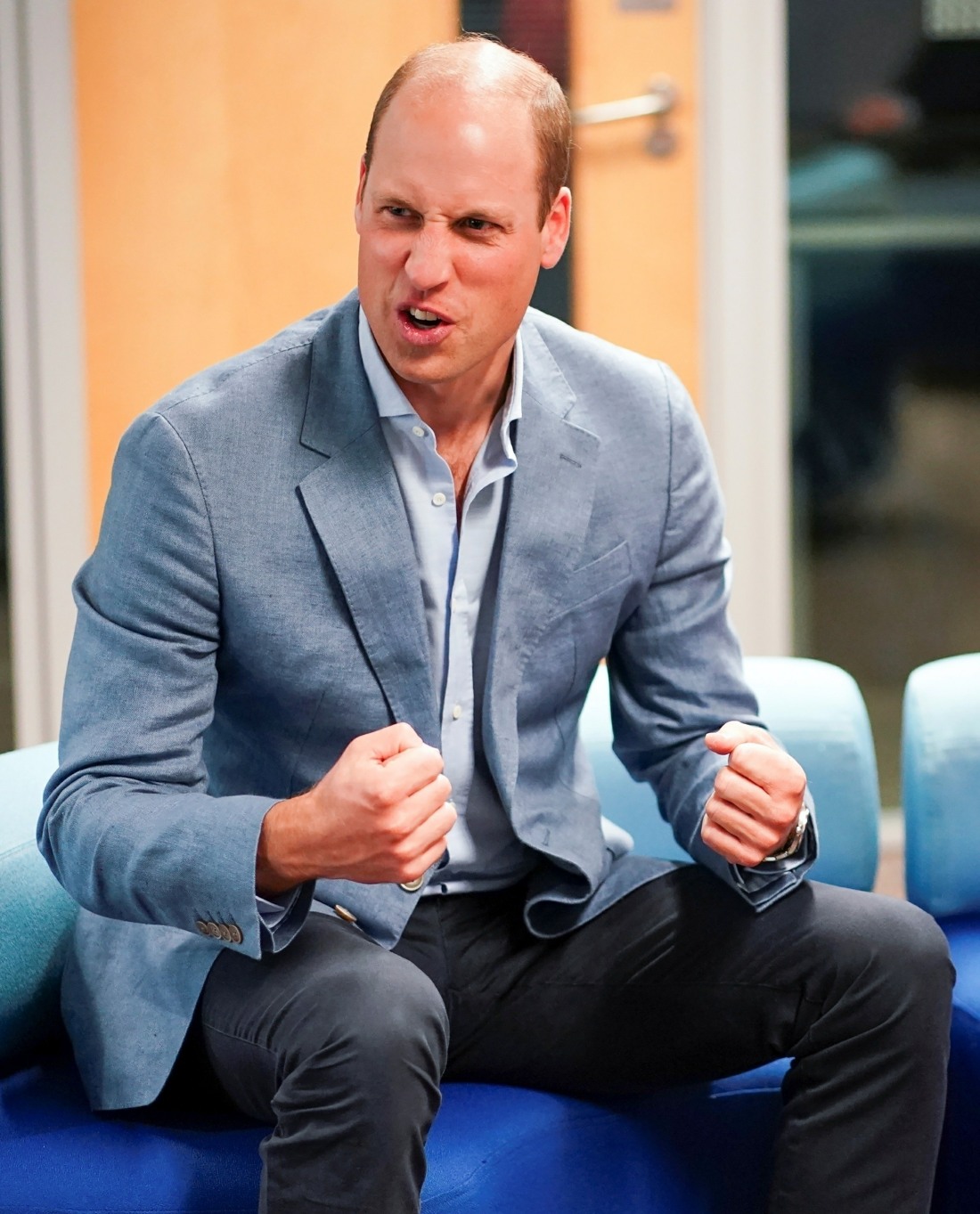 Photos courtesy of WENN, Backgrid and Avalon Red.