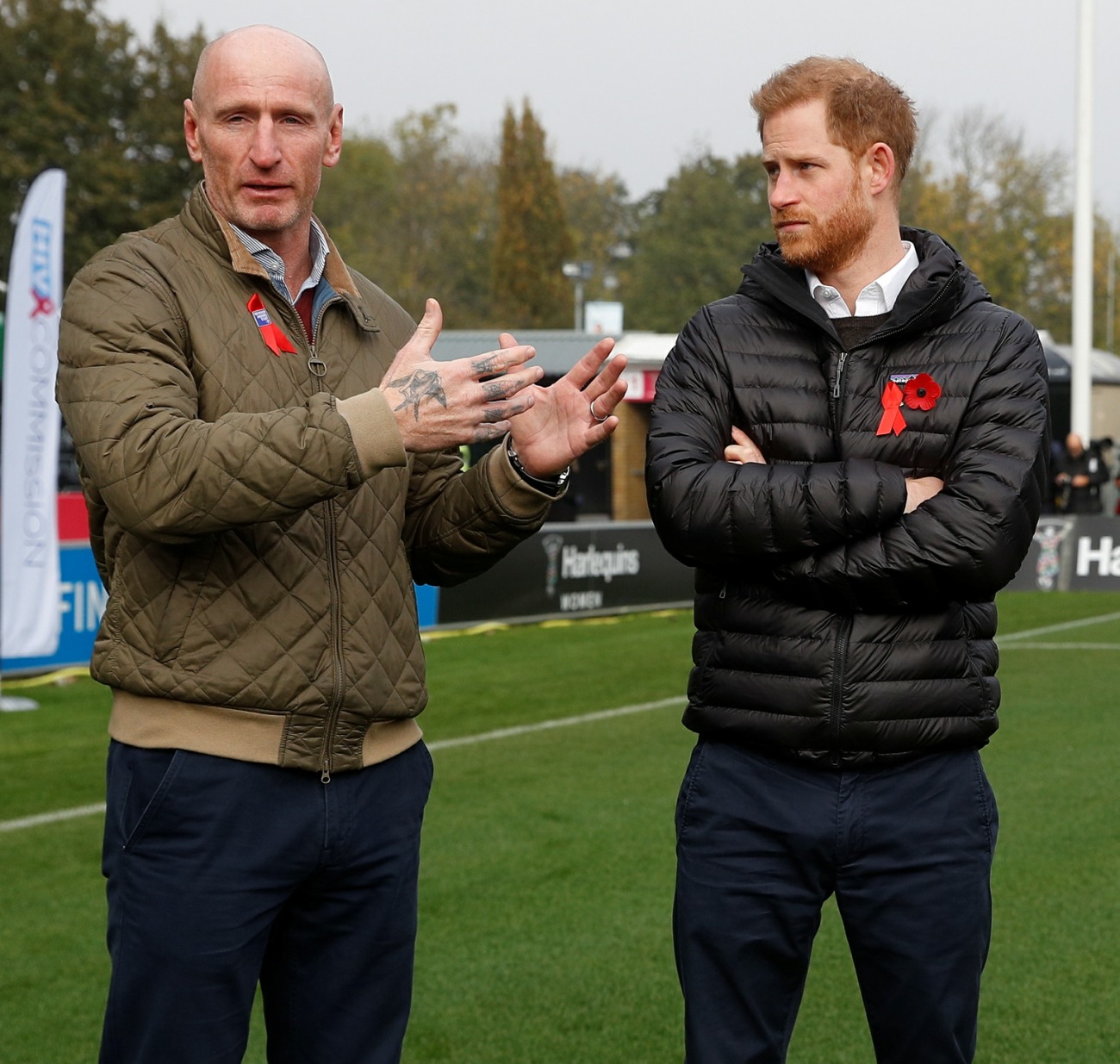 The Duke and Duchess of Sussex's remaining "private" patronages are beyond thrilled that they have such active and engaged patrons. But what about the patronages which were taken away from Harry and Meghan by the palace? Well, since Buckingham Palace was a ball of chaos last week as they threw together their punitive actions against H&M, they didn't even consult with the patronages to tell them that they were losing their charismatic patrons. Which is why the Rugby Football League is making it clear that this was never their call, and that they loved having Harry as their patron, and that they would love to keep him in some kind of role.
The Rugby Football League will be missing their beloved patron. Buckingham Palace confirmed in a statement on Friday that Meghan Markle and Prince Harry — who left full-time royal work in March 2020 — will officially not be returning to their royal roles. As part of stepping down, the couple will no longer keep their patronages (their royal involvement with numerous U.K. charities). Trusts and patronages will now revert back to Queen Elizabeth, 94, who will then distribute them among other working royals.

Two of those patronages were the Rugby Football Union and the Rugby Football League, which may see Prince William stepping in the vacant role, according to a report from The Telegraph.

"There will be a lot of disruption. The World Cup is in autumn and Prince Harry was expected to be front and center of that," a source from the Rugby Football League reportedly told the outlet, which also reported: "There have been rumors that he could have some role, that there could be some middle ground, but whether that is feasible I don't know."

The Rugby Football League source added, "We were completely blindsided by the news to be honest. We were very keen to keep Prince Harry, he's been fantastic." The World Cup is expected to take place in northern England.

A source close to the Rugby Football League told The Telegraph: "The World Cup is going to take place in the north of England, which is very significant at this time and very important for the royal household to acknowledge and get behind, particularly as it will be happening in many towns where major events are not usually held. The Duke of Sussex was a high profile figure who embraced the World Cup and we hope the next appointment will be a continuation of that." A spokesperson for the Rugby Football Union did not immediately respond to PEOPLE's request for comment.

The Rugby Football Union and the Rugby Football League made sure to thank Harry for serving as their patrons and shared photos of the Queen's grandson at some of their events over the years. "We would like to thank Prince Harry for his time and commitment to the Rugby Football Union both in his position as Patron and Vice Patron," the Rugby Football Union said in a statement. "The RFU has greatly valued his contribution to promoting and supporting the game. We look forward to welcoming the Duke and Duchess of Sussex back to Twickenham at some point in the future."
The Rugby League chiefs are making it 100% clear that they don't want to lose Harry, and that they were NOT consulted by the Palace. Again, one of the Palace's many cover stories is that the Queen knew she was going to force the Sussexes out and that this had all been planned. So why didn't ANYONE talk to the rugby peeps? Obviously, there's a rumor that William will take over the role, but William apparently doesn't want to look like he's stepping into all of Harry's old roles. So… after all of that, it would be sort of funny if William and Kate didn't end up taking over any of Harry and Meghan's old patronages. I mean, that was never Camp Cambridge's goal – they will never WANT to take on more work, and the goal of the Sussexes' exile was never to have William and Kate ride in to save the day. Please, Will and Kate aren't capable of thinking that far ahead. Clearly, none of the rest of the Windsors are either. The Queen had a bloody year to prepare for this mess and it was still half-assed. Not only that, it exposed her short-sighted vindictive streak – not only does she want to punish Harry and Meghan, she wants to punish everyone around Harry and Meghan. Anyway, I feel for the rugby peeps. (What's with the rose in this announcement? I'm sure it's a rugby thing but it's also just funny, given Will's keenness for rose bushes.)
The Duke of Sussex became Vice Patron of the RFU in 2010, and took over as Patron in December 2016.

We thank him for his support 🌹

— England Rugby (@EnglandRugby) February 19, 2021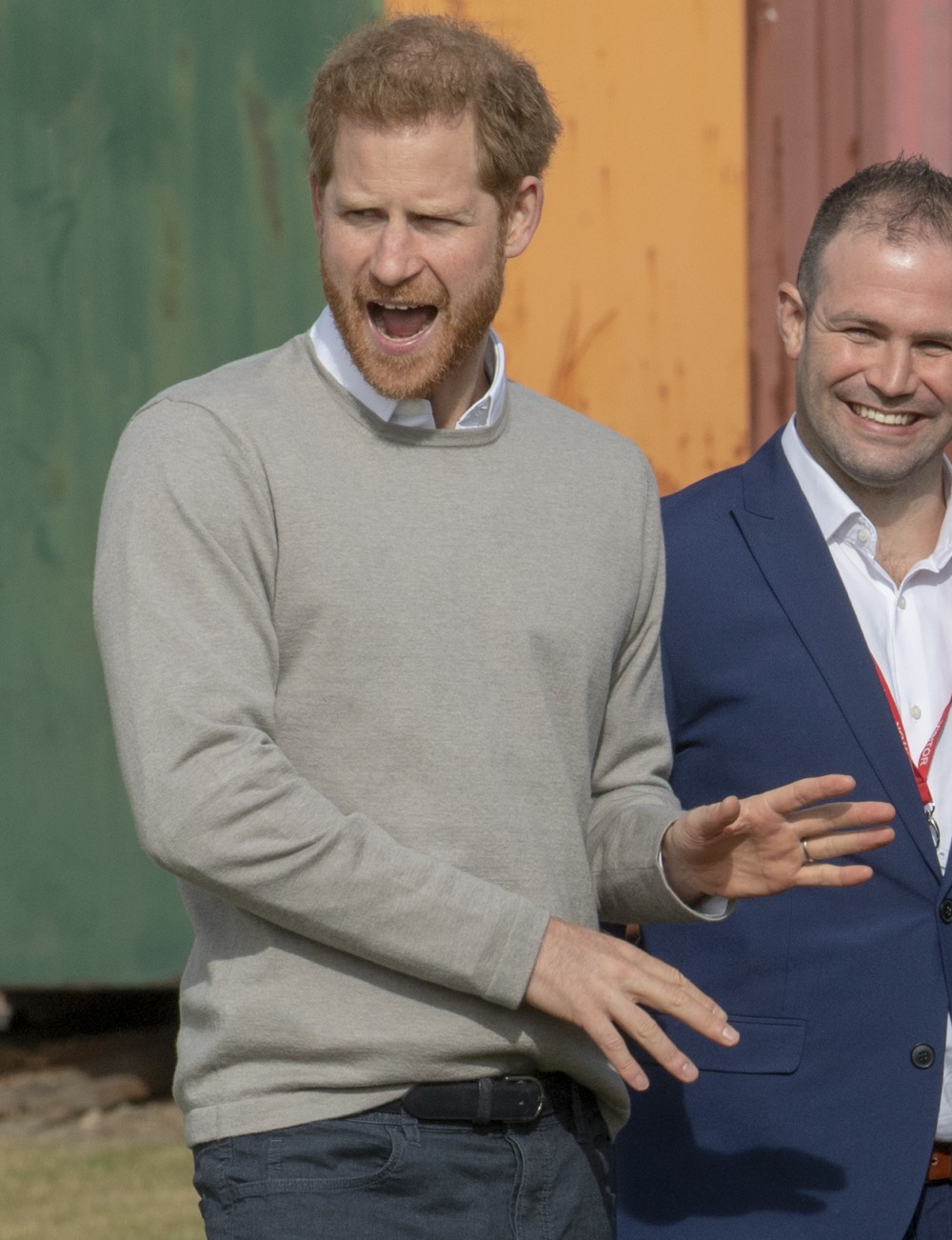 Photos courtesy of WENN, Backgrid, Avalon Red.