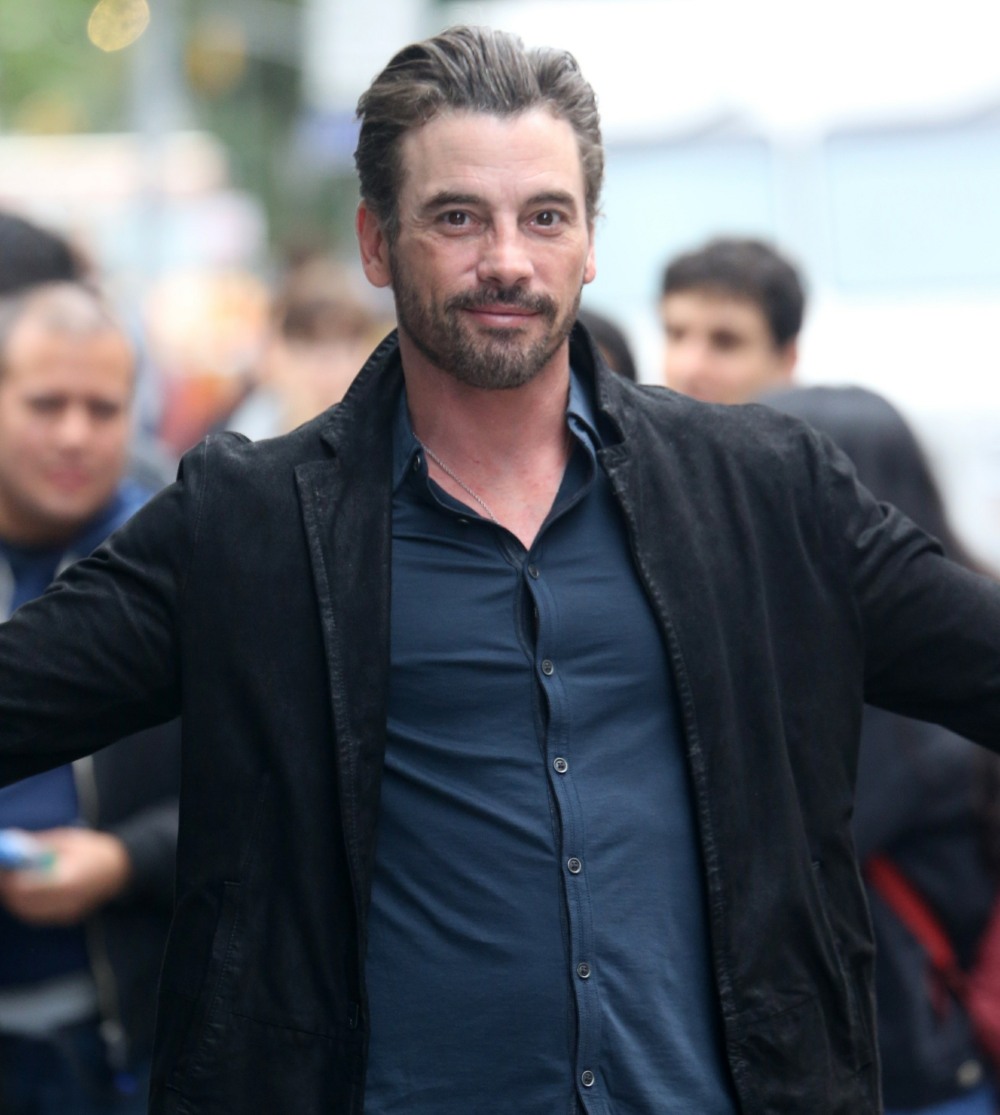 Skeet Ulrich and Lucy Hale met while filming Riverdale, although she left Riverdale for her own spinoff show, Katy Keene. He's 51, she's 31. She was about seven years old when Skeet entered pop culture with performances in the 1996 movies Scream and The Craft. And now they're apparently dating??
Skeet Ulrich appears to have a "pretty little" girlfriend: Lucy Hale. The "Scream" star, 51, and the former "Pretty Little Liars" actress, 31, were photographed on a PDA-heavy lunch date in Los Angeles on Sunday — and the May-December pair appeared to be completely smitten with one another.

In one of the photos, Hale and Ulrich are seen sharing a kiss as they wait for their food at the Sweet Butter Cafe. In another, the actors playfully hold on to each other's hands. In addition to lunch, the stars were photographed going for a touchy-feeling stroll through Los Angeles, where they were pictured wearing face masks, blue jeans and sunglasses.

Page Six has reached out to reps for Hale and Ulrich for comment. It's possible the pair met through their involvement in the CW series "Riverdale" and "Katy Keene." Ulrich played Forsythe Pendleton Jones II on "Riverdale" up until Season 4, and Hale starred in "Katy Keene," which is a "Riverdale" spinoff.
I mean, everyone is legal and it's not like he's 50 years old and he's dating a teenager. I'm not being an apologist for this relationship, but a 31-year-old woman can make her own dating choices without MY input. I do wonder if Lucy is a bit like me – maybe she has a dirtbag problem. Maybe she always falls for the wrong guy, or the guy who was a minor '90s heartthrob, or the guy who literally changed his name to SKEET (his birth name is Bryan Ray Trout). Oh, and dude is the father of 20-year-old twins! His kids are closer in age to Lucy than he is. Anyway, God bless and Godspeed. I think this is a big yikes but it's really not for me to judge!
Lucy Hale photographed kissing Skeet Ulrich https://t.co/dG0IKPovSl pic.twitter.com/YThOCaM0ZO

— Page Six (@PageSix) February 22, 2021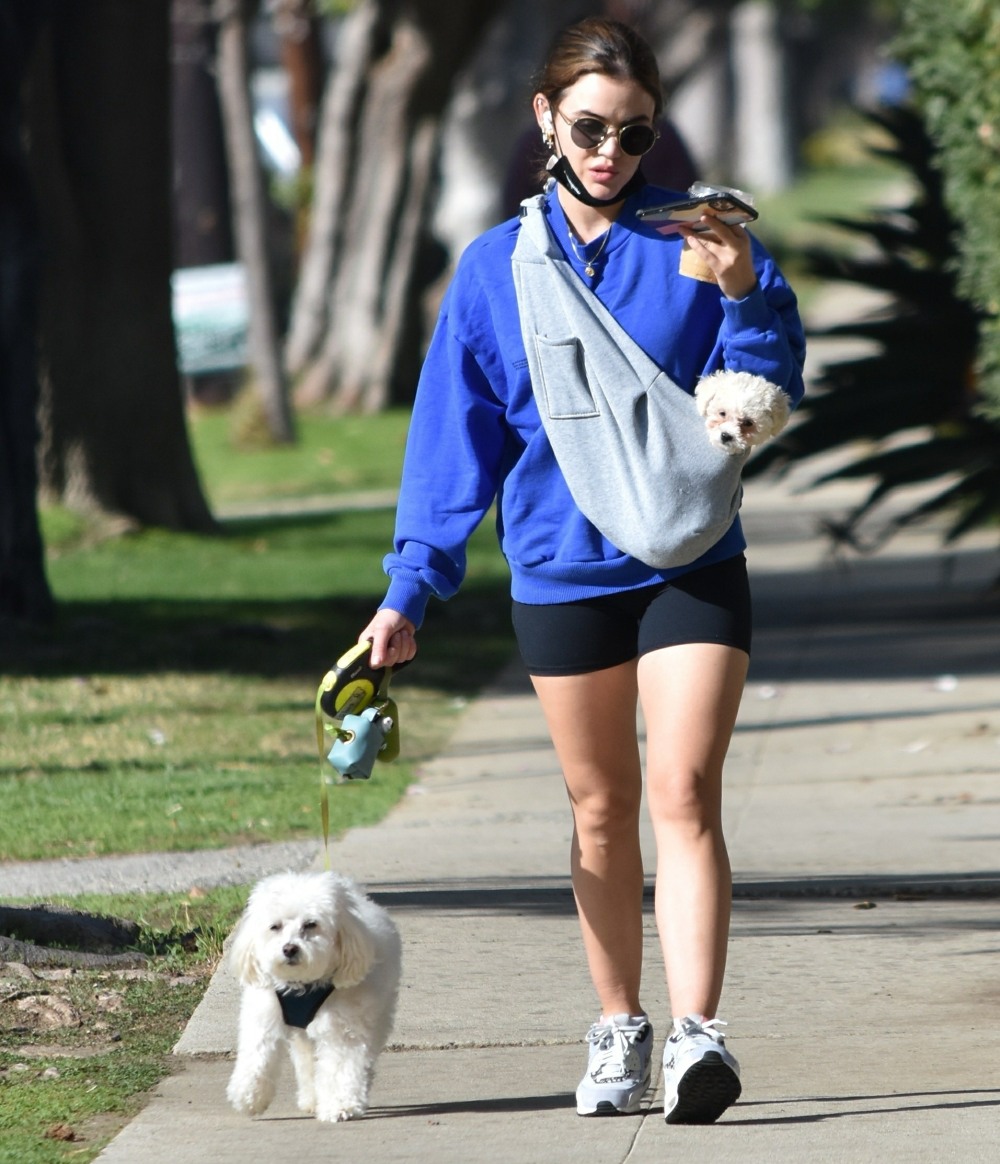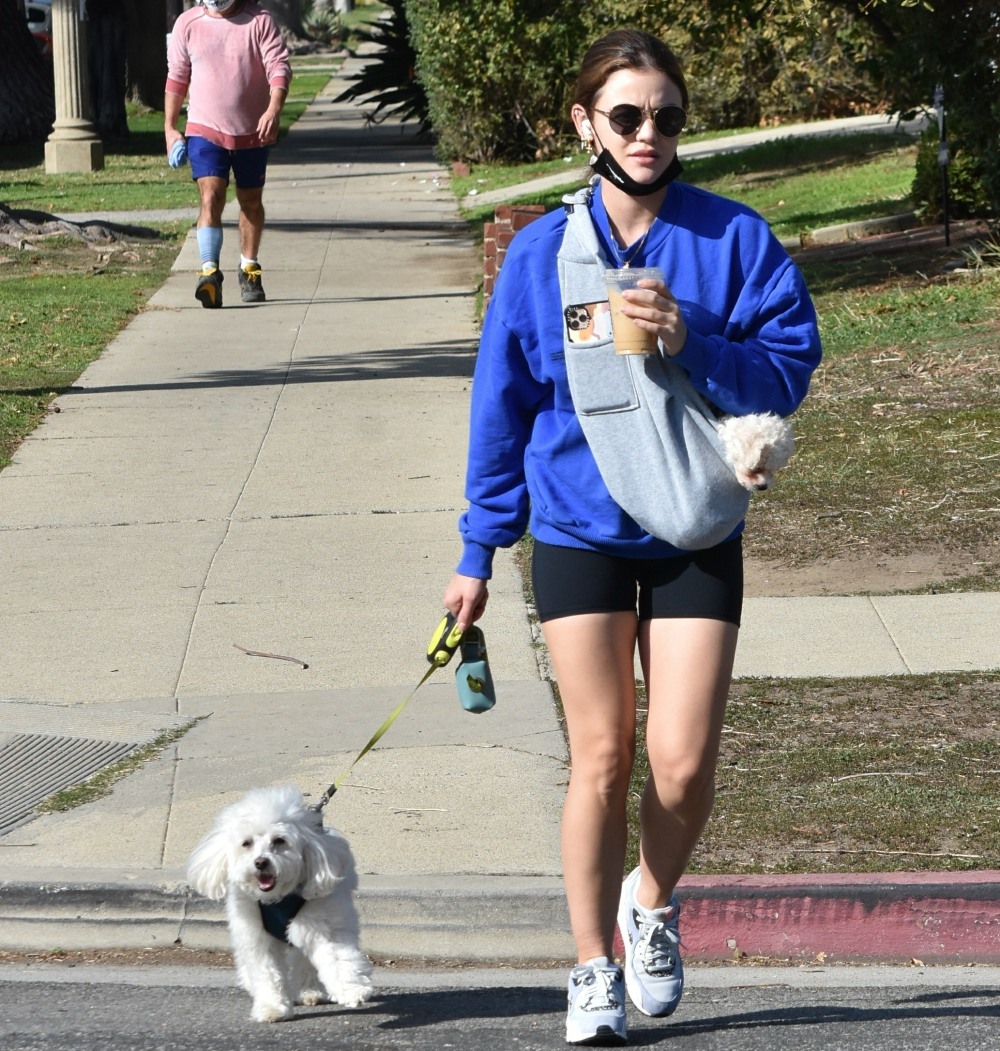 Photos courtesy of Backgrid.