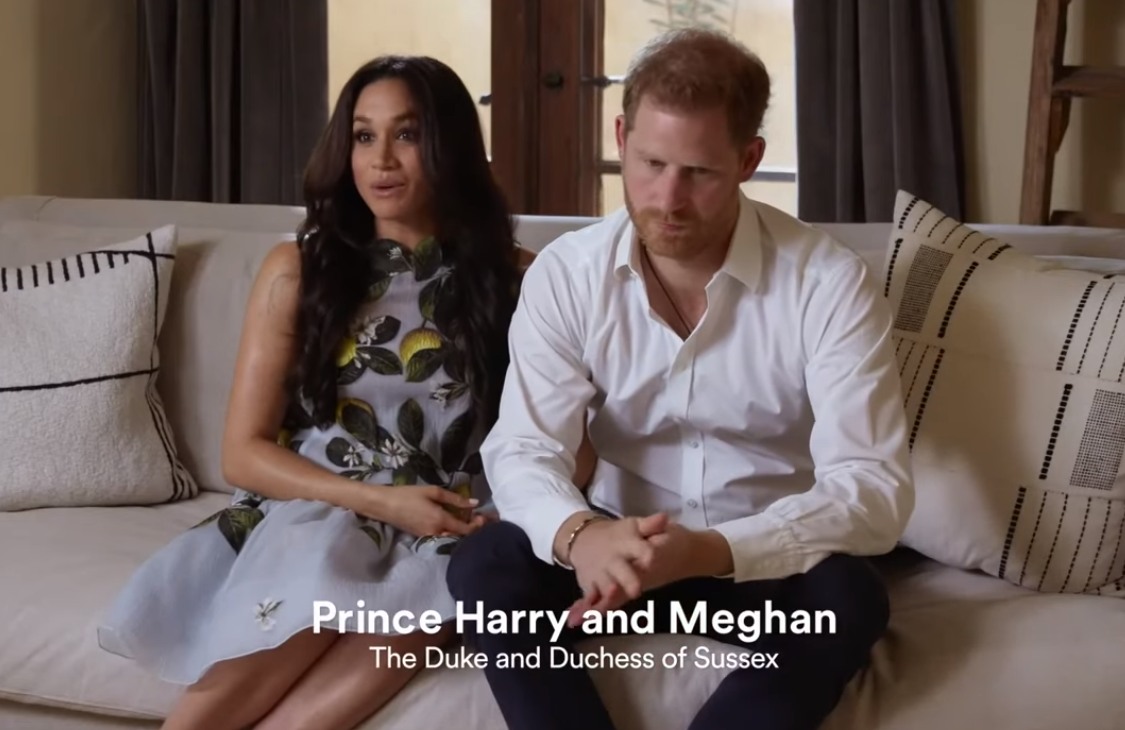 It felt like we didn't even see the Duchess of Sussex for several months there, but that was because she was sort of hiding her pregnancy. She was seen, just not below her shoulders. It's my hope that now that the Sussexes have confirmed their pregnancy and the Sussexit has been formalized in every way, that we'll start seeing more of them. Like, I would 100% be into more Zoom calls (which get released publicly) and some virtual appearances and speeches. Maybe this is the start of something: Meghan and Harry filmed a short little appearance as part of Spotify's Stream On virtual hype conference. Meghan wore the $3,490 Oscar de la Renta Citrus Primavera Peplum Hem Dress for the appearance. The dress isn't my favorite, but I enjoy her styling and she looks cute as hell.
Meghan Markle and Prince Harry are making their first appearance after two major announcements. After sharing on Valentine's Day that they are expecting their second child and Buckingham Palace's confirmation last week that the couple won't return as working members of the royal family, Meghan and Harry made a surprise appearance at Spotify's Stream On event on Monday. The couple appeared on their couch in their Santa Barbara, California, home to talk about Archewell Audio, the production company they formed late last year that will create podcasts exclusively on Spotify.

As the song "Electric Love" by Børns plays, Meghan says, "We're using podcasting to drive powerful conversations…"

Before Harry continues, "…that inspire, challenge and educate."

"We created Archewell Audio to make sure that we can elevate voices that maybe aren't being heard and hear people's stories," Meghan says.

Harry adds, "And the biggest part of this is to create this community of where you can share, that will encourage everybody else to then share their own vulnerabilities within that safe space."
I'm including the video below (I cued it to start at the Sussexes' appearance). The Sussexes inked their Spotify deal last December, and so far, they've only produced one podcast where they seemed to be trying to do too much (IMO). I was kind of expecting the Sussexes to do additional pods in January and February, but maybe that will be part of the Oprah interview as well, a timeline for when we can expect Archewell Audio to really get up and running.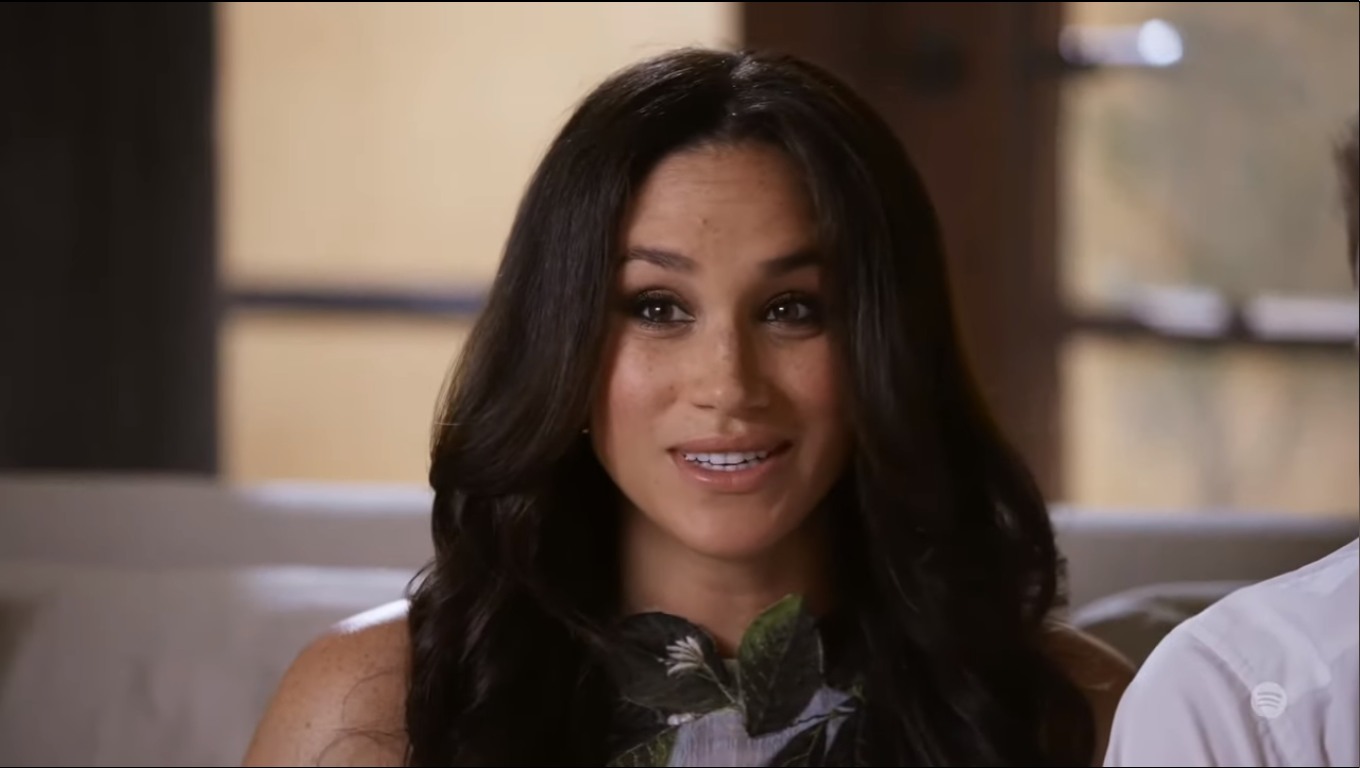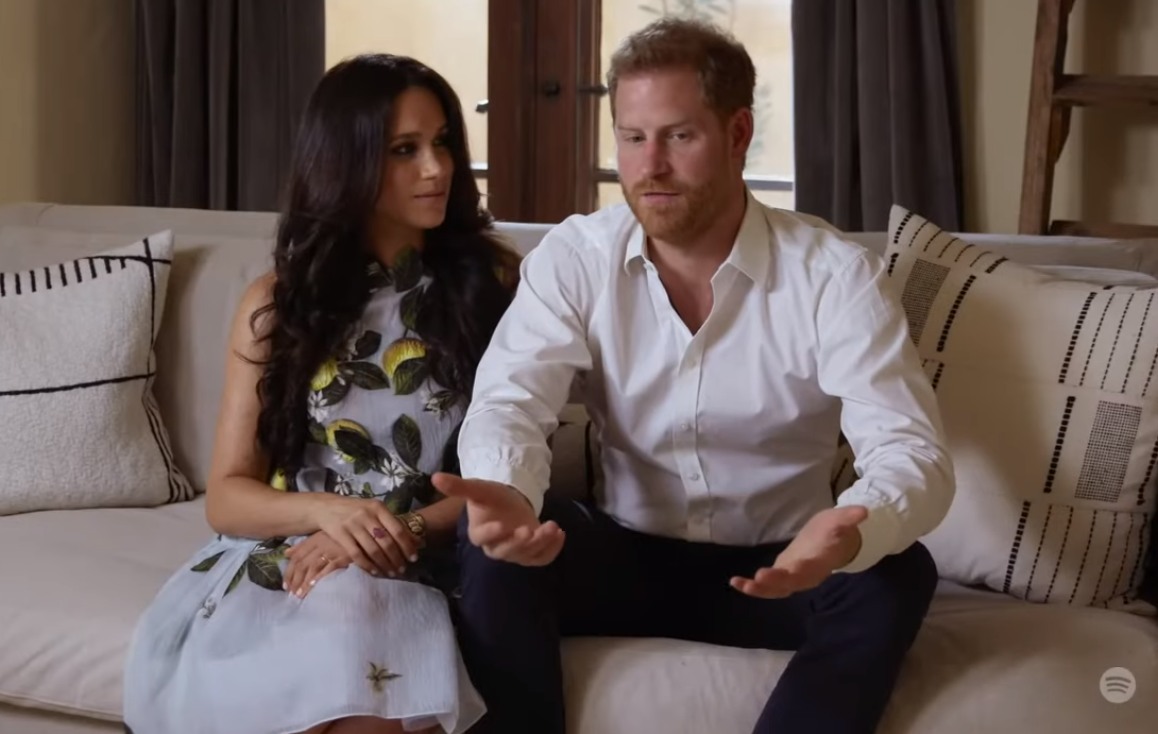 Screencaps courtesy of Spotify.