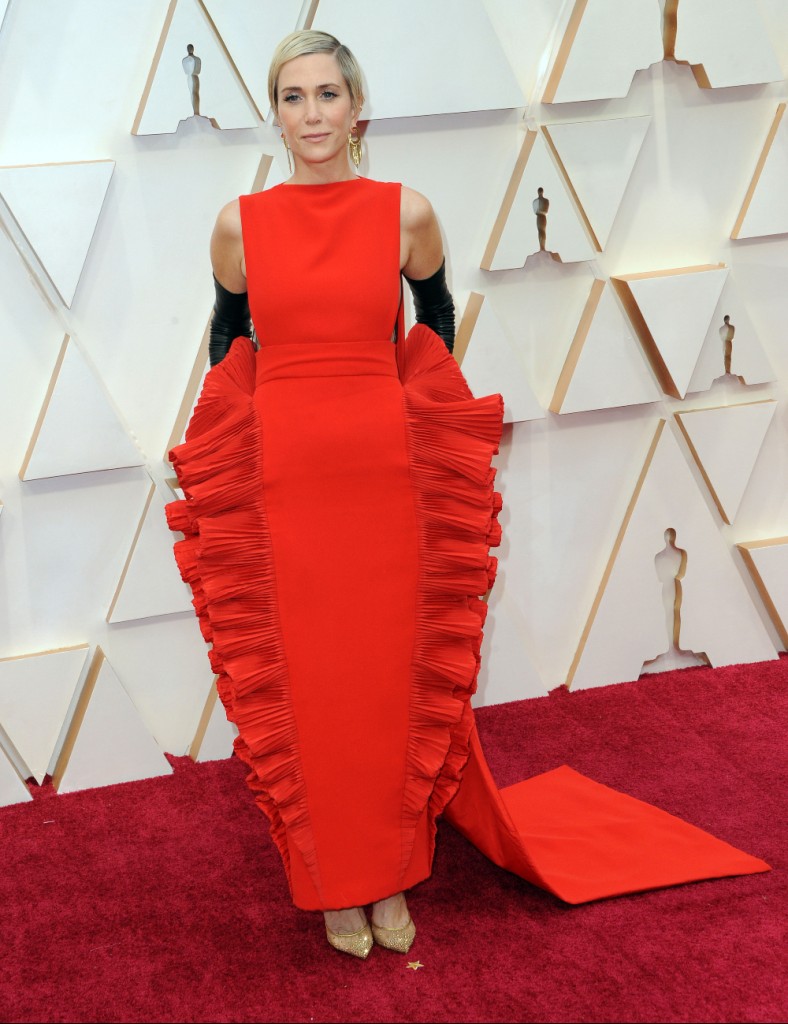 I watched Barb and Star Go to Vista Del Mar over the weekend. I wasn't going to because it's $20 to rent, but so many people were talking it up on Twitter and I felt like turning my mind off. Oh my gawd, you guys – it is so stupid. And I mean that in the absolute best way possible. I simply felt good when I'd finished it. Kristen Wiig and Annie Mumolo clearly made a movie just to crack themselves up and everyone in it came along for the ride. I'm convinced they didn't even write a role for Damon Wayans, Jr. They just told him what day to show up and he did the rest. I have a whole new love for Jamie Dornan. I won't recommend it at $20, but check it out when it drops to $4-$6, it's just the right kind of silly. It's exactly the kind of thing I would need if I had small kids and needed to mentally escape for a few hours. It sounds like Kristen needs that now that she has 15-month-old twins, Shiloh and Luna. When one is quarantined at home with small kids, you have to get pretty creative in finding ways to check out. While on The Late Late Show with James Corden, Kristen told James that her current reprieve is to sit on her curb for a bit, just to get a break.
Kristen Wiig will admittedly do whatever it takes to get even a brief break from her young twins.

While stopping by The Late Late Show with James Corden on Monday, the actress, 47, and her Barb & Star Go to Vista Del Mar costar Annie Mumolo talked about parenting during the pandemic. Wiig — who welcomed twins with husband Avi Rothman via surrogate — said her two babies are about 15 months old now.

"How is it? Do you ever get a break?" asked Corden, a dad of three.

"Um, I go outside and sit on the curb sometimes," Wiig responded with a laugh. "Because I'm afraid, I don't wanna go on a full walk because then sometimes I feel like, 'Oh, I should be there.' But I need to get out, so I sit on the curb. Or just walk around in the driveway and FaceTime Annie."

"It feels like a vacation when you just go out the door," added Mumolo, who has a 14- and 10-year-old.

"You forget," Wiig joked, "a walk really helps. But then when you're in the house, you're like, 'I can't be saved.' "
I know she's kidding, but I 100% remember those days. I used to walk our Pomeranian. He had his own dog door and enough back yard to exercise given he was the size of an Ugg boot, but I leashed him up and walked him all over that neighborhood several times a day just to get away. And for those moments when I thought I'd snap, I opened my altar to Elmo and let him preach from the Gospel of Good Friends to my children for 30 minutes while I stood on the back step and cried as if my hair stylist had just retired. Annie, whose kids are 10 and 14, said she'd left for James' show while the dogs and kids were running amok, and she just shut the door behind her and walked. I've known those days too.
James asked Kristen and Annie about Bridesmaids, which they wrote. He wanted to know if they knew it would be a hit. They told a funny story about how projections had indicated it would tank and they didn't believe it when people told them it was taking off in the box office. I didn't care for Bridesmaids, but I liked the cast enough that I was happy it did as well as it did. Maybe the Bridesmaids sequel could be Moms. All the characters living on the same block, and the movie is just them talking to each other as they sit on their curbs hiding from their kids.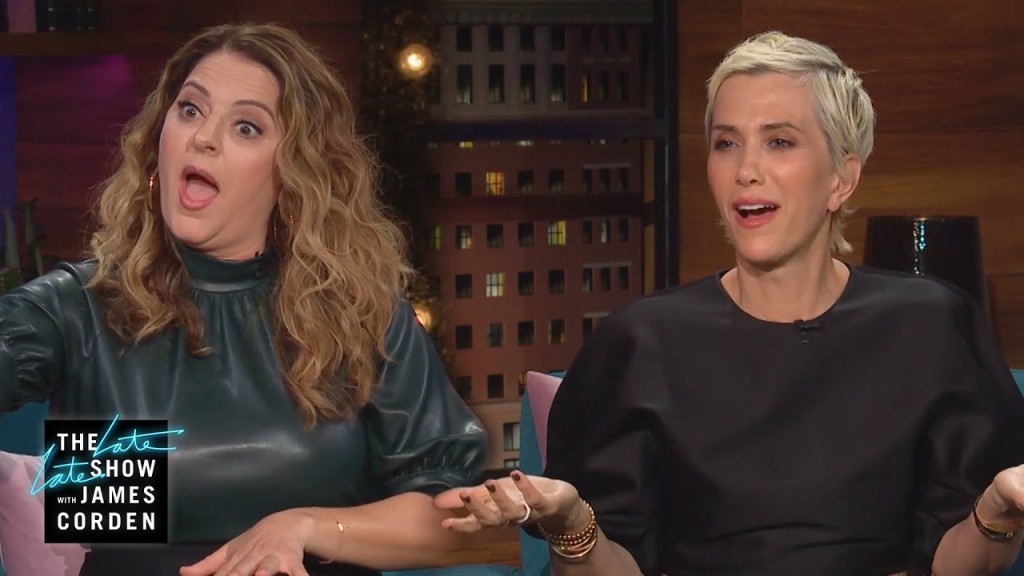 Barb and Star Go to Vista Del Mar is like a Muppet movie, but all the Muppets are played by humans. It's wonderfully silly. pic.twitter.com/9UMLmeNd97

— Chris Evangelista (@cevangelista413) February 10, 2021
Photo credit: Avalon, Twitter, Getty and YouTube