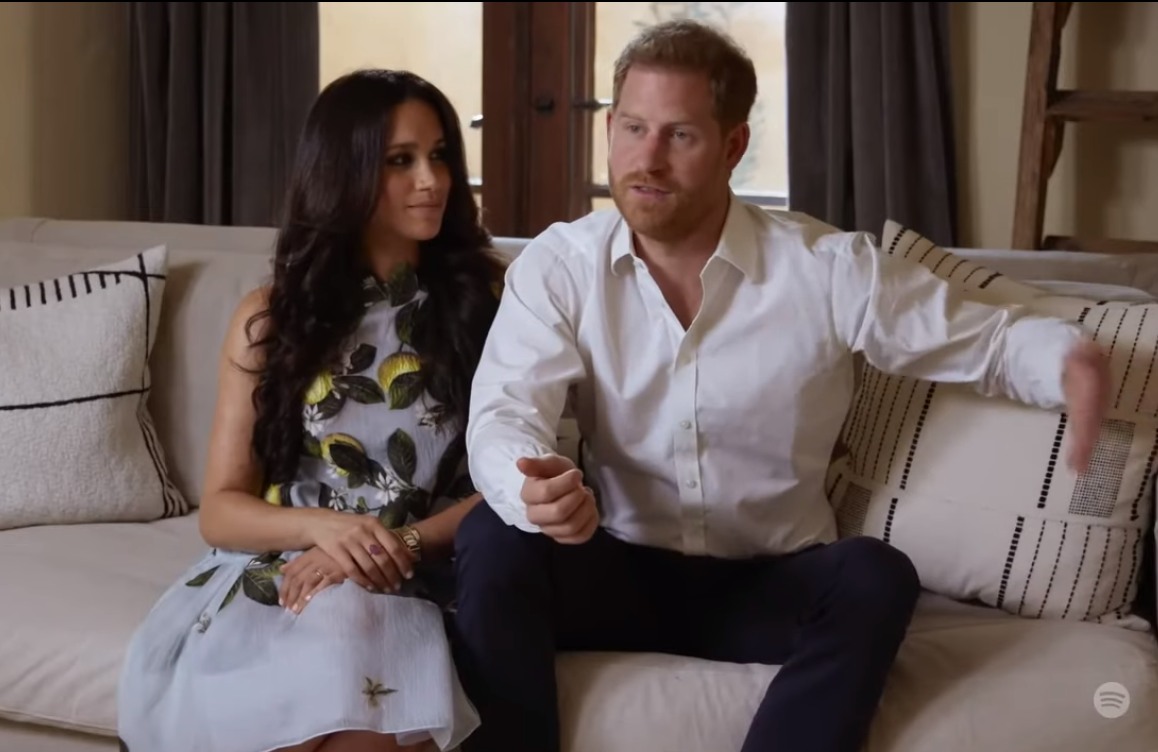 The Duke and Duchess of Sussex are rarely photographed these days, which is why I recycle so many older photos of them in our royal coverage. As such, I've come to study Meghan's styling from her Suits days to her fiancee days to her early royal days to her IDGAF post-royal days. I feel pretty confident saying that in her fiancee days and early royal days (2018/2019), Meghan really was trying to be less glam. She was trying to tamp down her "Hollywood" side, probably because she was legitimately concerned of being criticized for being too glamorous, too Hollywood, too American, too superficial. She really tried to subdue her beauty for those salty white folks. But not anymore.
The change really started happening in the fall of 2019, I think. That's when Meghan began to wear more makeup, she started wearing her hair a bit differently, and her styling just seemed to go up a notch. That coincided with Meghan understanding that she would be criticized no matter what she did, so she might as well be glamorous. The Sussexes' You Could Have Had a Bad Bitch farewell tour in March 2020 was the culmination of that too – Meghan brought the coordinated looks and costume changes and she really just showed them all that no matter what, she still had her sparkle.
Now that she gets to do whatever the hell she wants without some prissy octogenarians telling her that she's "breaking protocol," I suspect that Meghan is enjoying herself a lot more. She wore an expensive Oscar de la Renta dress for that one-minute appearance on the Spotify video, and the Daily Mail is obsessed with the idea that Meghan is wearing "extensions."
The Duchess of Sussex 'made a statement with big glamorous curls' for her first appearance since quitting the royal family yesterday, a celebrity hairdresser has claimed. Prince Harry, 36, and Meghan Markle, 39, who last week officially split from the Firm, appeared in a 20-second video plugging their Archewell Audio podcast at a Spotify live stream event. In the clip, which was filmed at their $14 million Santa Barbara home, the expectant mother looked glamorous with waist-length locks styled into a bouncy blow-dry.

Celebrity hairstylist James Johnson told FEMAIL the stunning new look was likely achieved with the help of clip-in extensions, adding that the Duchess had had a 'Hollywood makeover'. He explained: 'I think a lot of us are feeling the need for a re-vamp, perhaps this is the image she's always wanted to look like. Meghan is opted for a whole new cut, and it's great to see her changing her style. She looks so glamorous with her Hollywood makeover. Curly and big is a good way to make a statement with a new look!'

Meanwhile the stylist suggested the Duchess likely achieved her glamorous new look with clip-in extensions, which could have added to the length and thickness of the royal's hair. He explained: 'This can be done using clip ins' they're a great way to add instant length and thickness when wanting to mix it up a hair style. Permanent extensions are much more maintenance. Clip ins can be great as it's versatile to change up without any long term commitment.'
I saw that people were mad about this piece and obviously comparing it to the Duchess of Cambridge's lengthy history of wearing extensions, wigs and "fall" hairpieces and lying about it the entire time. That's a legit comparison and we should talk about it, because Kate really has worn hairpieces and extensions off-and-on for many years. But… um, I kind of think Meghan flirts with extensions too? I definitely think she's done extensions a few times when we've seen her in videos from California, and I think it's more than possible that she achieved her "look" in the Spotify video with some extensions. That being said, I also think Meghan has been growing out her hair for the past year or so AND her prenatal vitamins probably make her hair thicker and lovelier. So I don't know! Whatever is happening, Meghan is going for full-tilt glamour and I hope she makes all of those stuffy, salty people feel dull. I can't wait for Kate to copy Meg's look, complete with lush extensions too.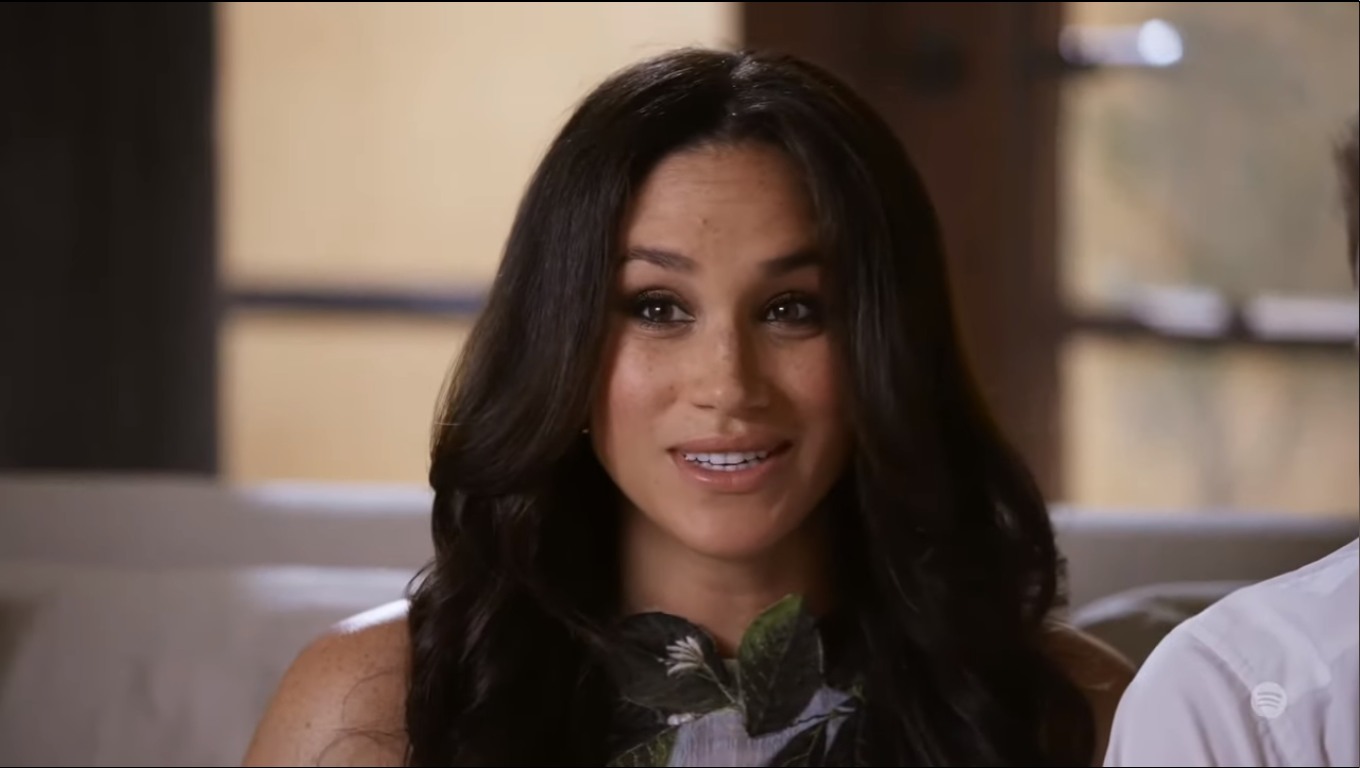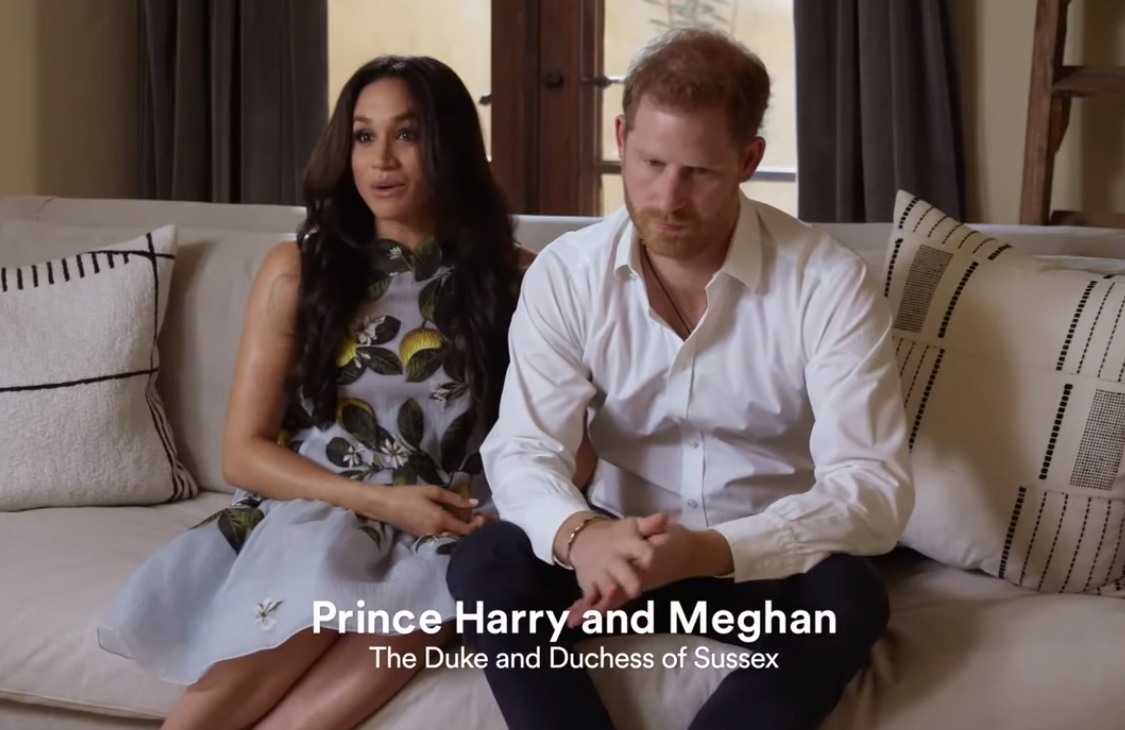 Screencaps courtesy of Spotify video.