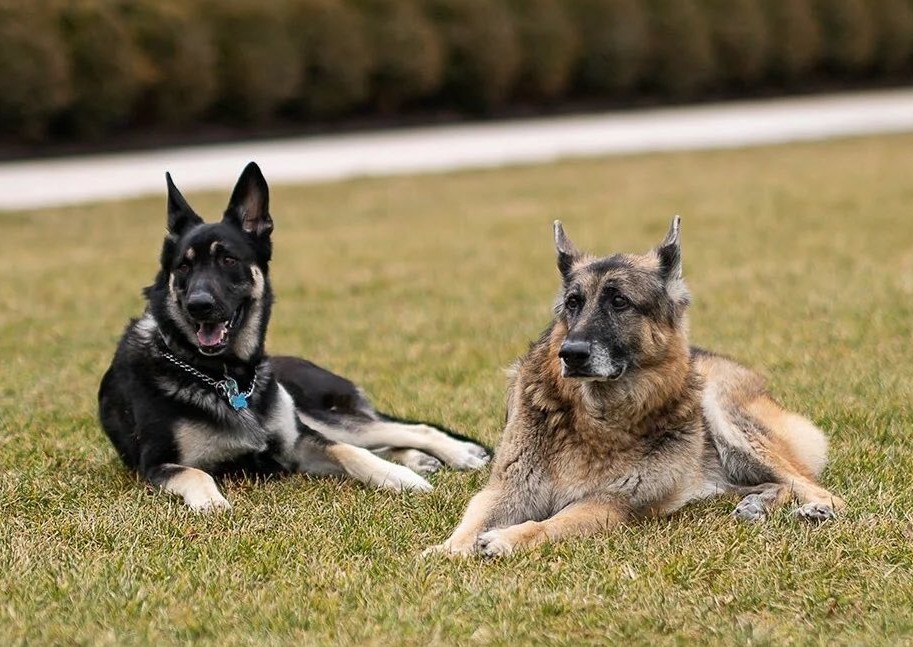 This story really upsets me! So we all know that President Biden and Dr. Jill Biden have two German Shepherds. They are good boys. Champ is the elderly dog who wants to sit by the fire and meditate. Major is only a few years old and he's still got a lot of "puppy" in him. It seems that Major has been making a difficult adjustment to his change in housing. He used to live in Delaware, with familiar smells and people he knew. Now he's in the White House and there are tons of strangers and new smells and he is trying his best to figure things out. He's been figuring it out by jumping on people and perhaps growling at some of his dad's Secret Service detail. Apparently, there was a "biting incident" involving Major. And now both Champ and Major are being sent back to Delaware to live. Champ is probably like "FML, why do I have to go??"
President Joe Biden's two German Shepherds, Champ and Major, were taken home to Delaware on Monday following aggressive behavior by the younger dog, CNN reported. According to the outlet, the dogs were removed from the White House after a "biting incident" involving Major and a White House security member. The security member's injuries and condition are not clear at this time.

It remains unclear if the dogs will remain in Delaware indefinitely or if they will return to Washington, D.C.

The White House did not immediately respond to PEOPLE's request for comment.

There was public support when the president and First Lady Dr. Jill Biden brought Champ and Major with them upon moving into the White House — it marked the first time in four years that a pet had lived there, and Major is the first rescue dog to live at 1600 Pennsylvania Avenue.

CNN reported that Major is the rowdier of the dogs, and that he sometimes exhibits aggressive behavior like barking, jumping, and "charging" at staff. Champ at 14 is reportedly more mellow.

In November, Biden was injured while playing with Major, and ended up wearing a walking boot for a few weeks while his injury healed.
We don't know the circumstances around Major's incident because, as is so often the case, the cops talk first to paint a suspect as guilty. I would be very interested in knowing if Major thought he was protecting his mom or dad. Innocent until proven guilty for all good dogs. And seriously, Champ didn't do anything! Champ was just sitting by the fire, minding his own business.
"ACAB"

— Major Biden, 2021 https://t.co/f0OWBOQoEi

— Gerald LeRoy (@GeraldLeroy6) March 9, 2021
I want to hear Major Biden's side of the story, please @Oprah pic.twitter.com/iGa27StpgI

— Gracie St. Ives (@roguecats7) March 9, 2021
Major Biden should be innocent until proven guilty. pic.twitter.com/wi776QYbda

— Avanti Centrae, Multi-Award-Winning Author (@avanticentrae) March 9, 2021
MAJOR BIDEN GETTING SENT BACK IS SO RUDE THATS LITERALLY HIS HOME…. SEND THE SECURITY OFFICER AWAY HE IS REPLACEABLE pic.twitter.com/pFfk2UWqrO

— janhavi (@jkulks) March 9, 2021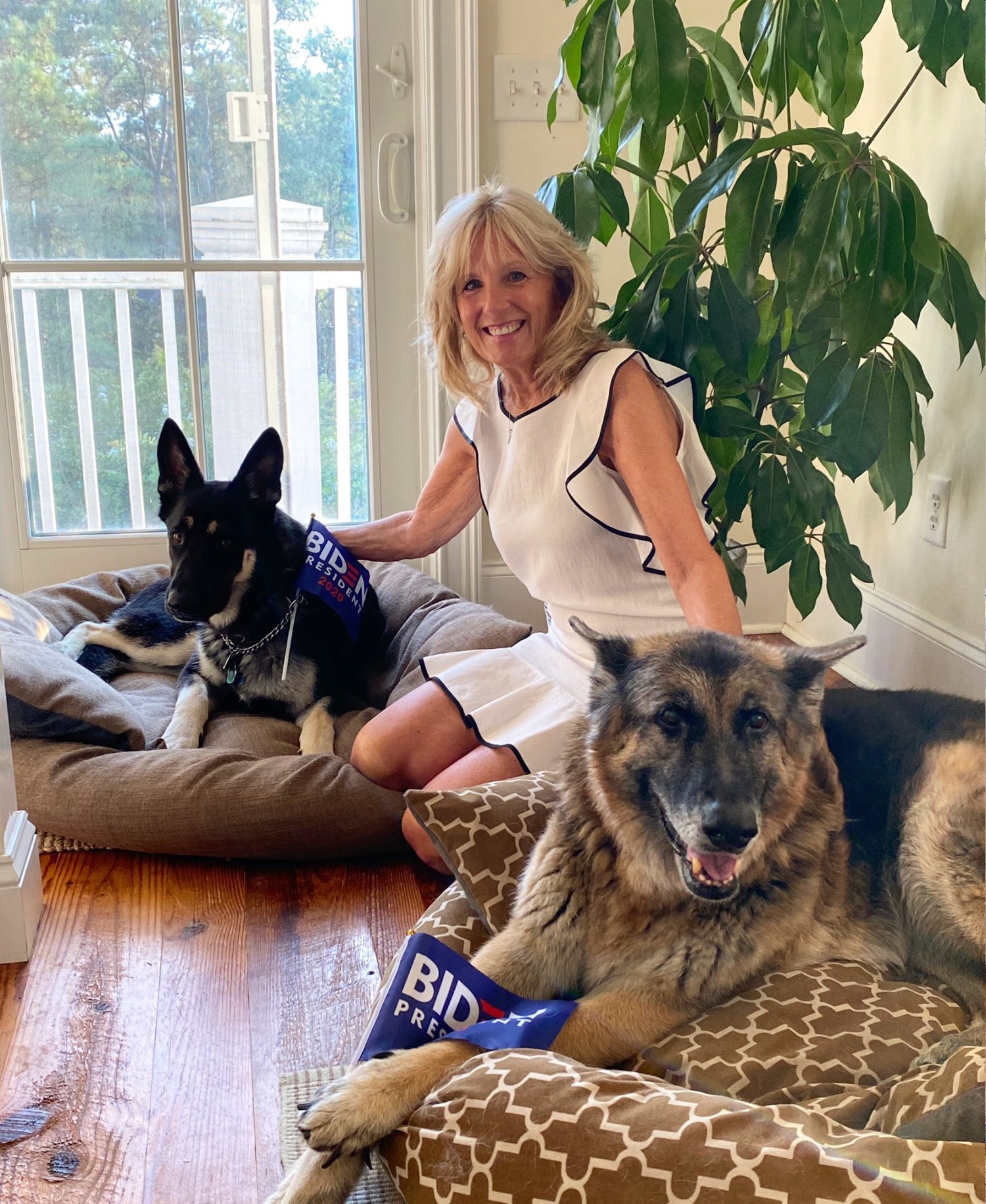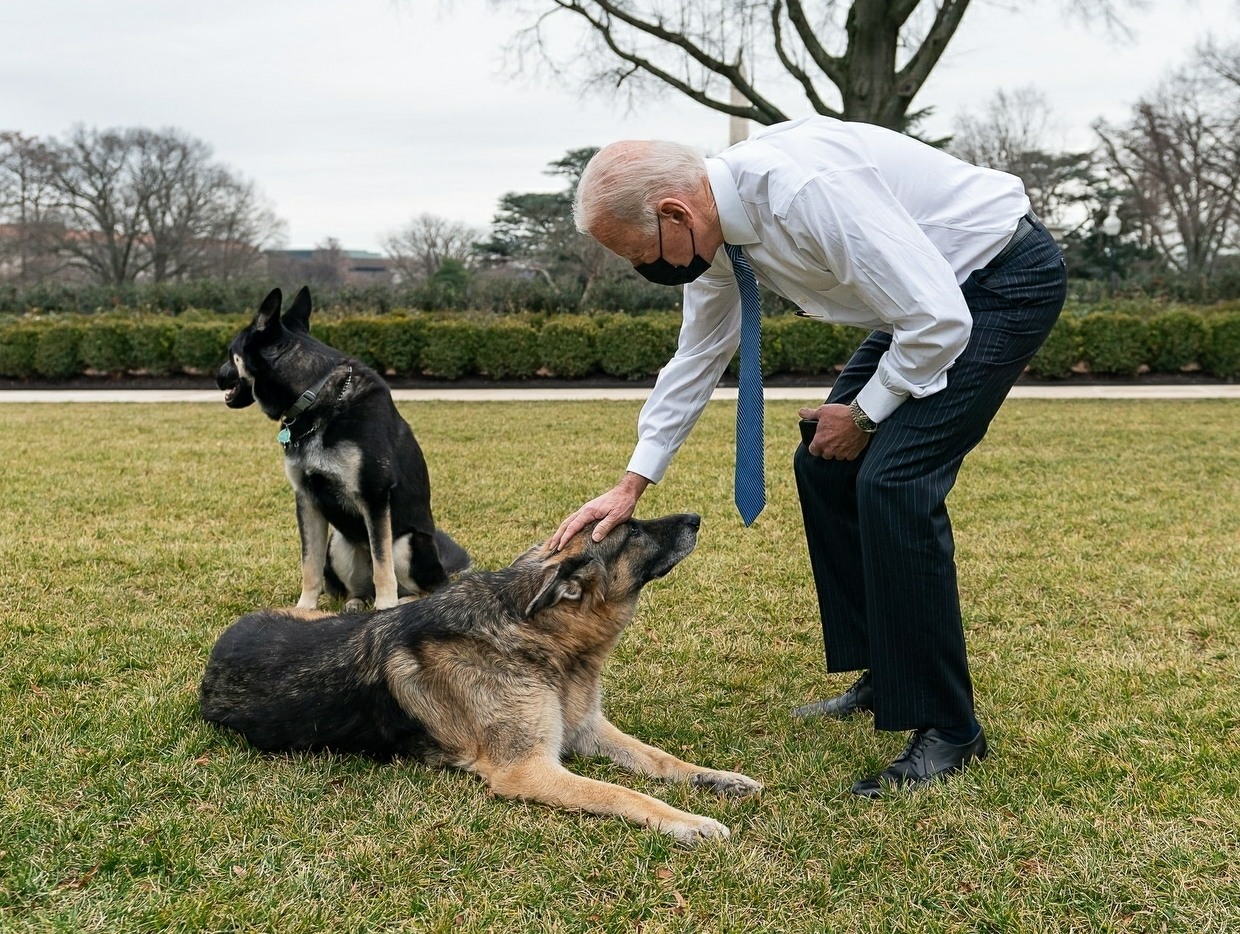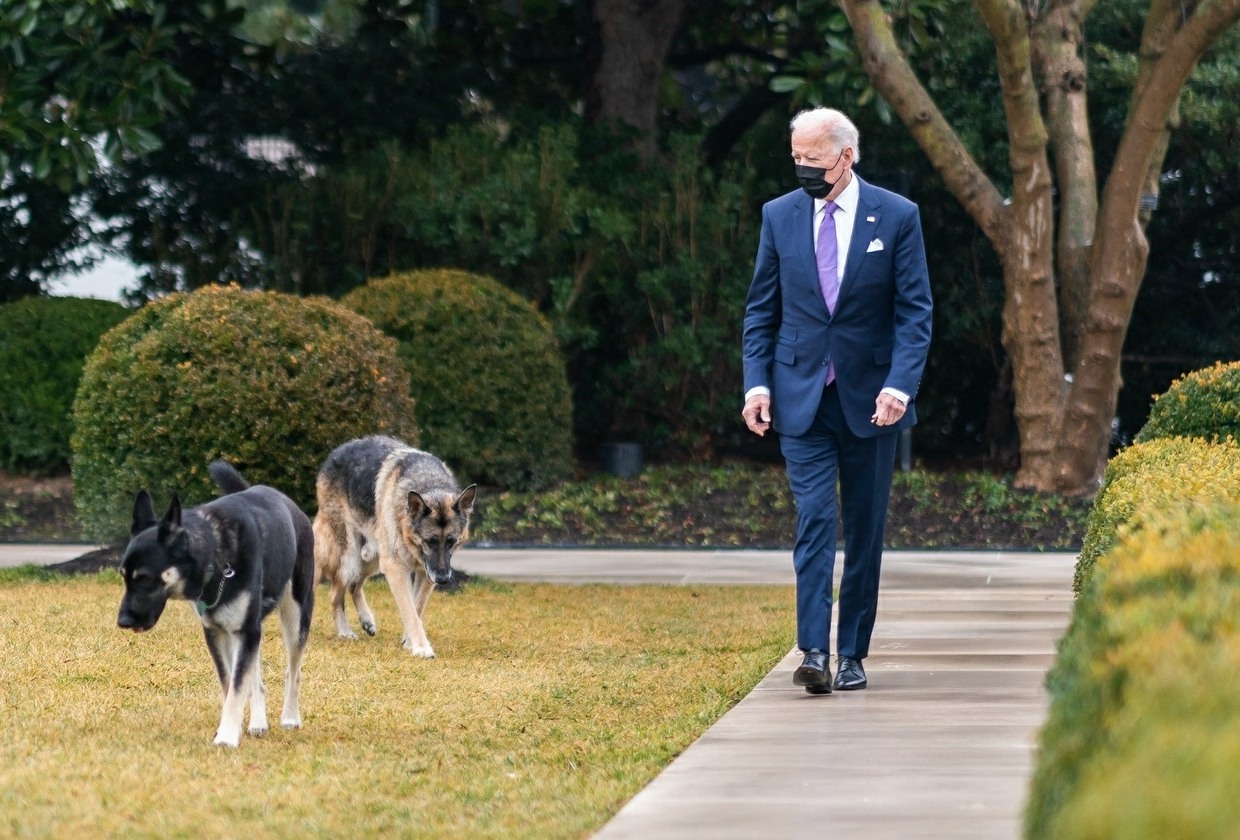 Photos courtesy of social media, Backgrid.