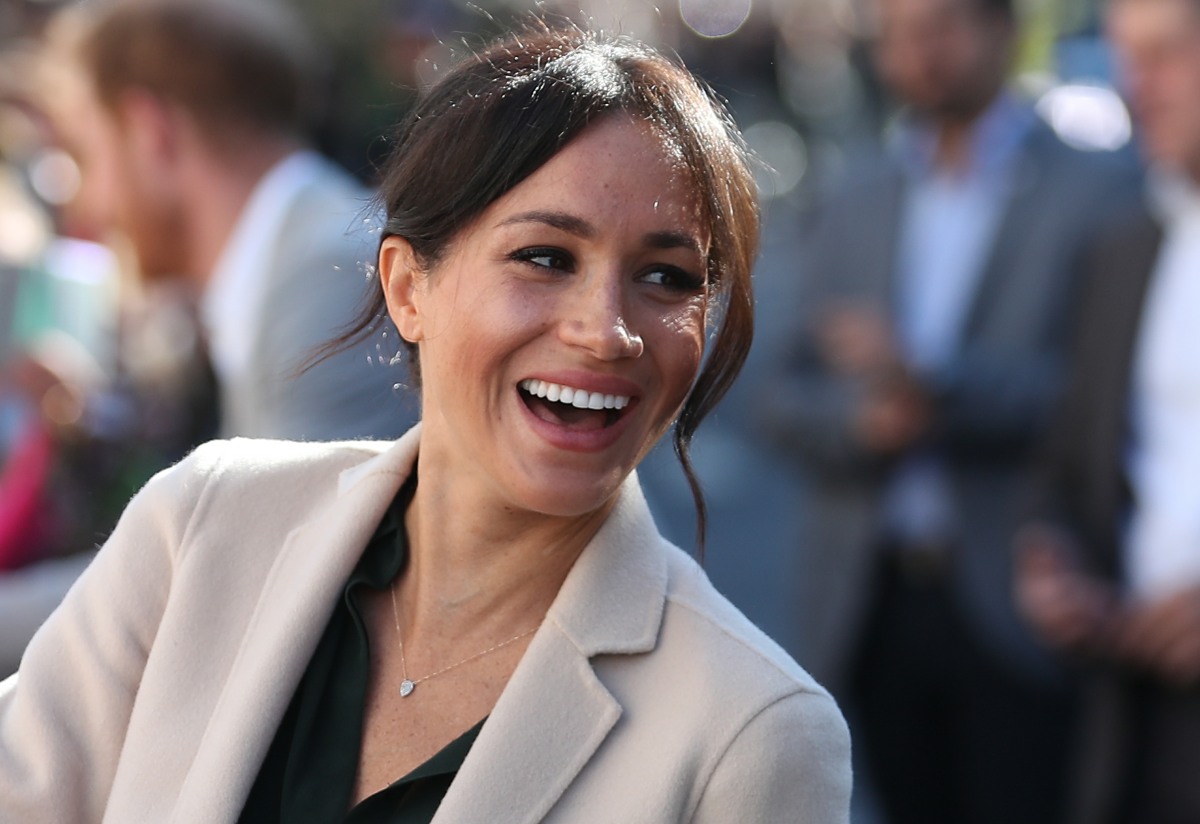 I thought it was interesting last week, as the UK press dealt with the fallout from the Duke and Duchess of Sussex's Oprah interview, that there really wasn't much talk about Buckingham Palace's investigation into Meghan "bullying staffers." That whole character assassination went out the window as soon as people saw the interview – details can be nitpicked (and they already are being nitpicked) but it was clear that certain broad strokes cannot be questioned: palace staffers treated Meghan horribly, she went to many people for help and she was turned down, she begged (in writing) for people to clap back on the negative stories, and it got so bad that she was suicidal. Oh, and she has a paper trail for everything. Just days before the Oprah interview aired, Buckingham Palace was super-eager to sign on for the smear campaign about "Meghan the Bully" and now, rather suddenly, they want to get this far away from the Palace.
Buckingham Palace's inquiry into claims that the Duchess of Sussex bullied royal staff is to be handed to independent external investigators, raising the stakes in the standoff that has engulfed the royal family. In a surprise move that will increase tensions between Harry and Meghan and "the Firm", royal officials have decided that a third-party law firm should conduct the investigation, rather than the in-house inquiry the Palace first announced.

Several former and current royal aides who were prevented from giving evidence in court during Meghan's recent legal case about privacy are expected to speak to the inquiry. Last month two senior members of staff claimed they were bullied by Meghan. Another former employee said they had been personally "humiliated" and claimed two members of staff had been bullied. She denies the allegations. But a royal source claimed: "The actual worst incidences haven't come out. There are some harrowing stories to tell." Another Palace source said: "There's a lot that could come out in the wash that hasn't been told."

In a twist that threatens to sour relations further, the Sussexes are not expected to be invited to take part in the inquiry, despite having written to the Palace about it. The review aims to "learn lessons" by taking evidence from members of staff past and present.

It is understood that the Palace is determined the inquiry should "not be played out in public" to ensure all those taking part "feel comfortable". It is thought the inquiry will begin imminently, with no set time frame. A royal source said: "It will take as long as it will take."

A Palace spokesman said: "Our commitment to look into the circumstances around the allegations from former staff of the Duke and Duchess of Sussex is being taken forward but we will not be providing a public commentary on it.

A spokesman for the Sussexes declined to comment. But when the claims were first made, lawyers for the duchess, who denies bullying, said the reports were a "calculated smear campaign" and the media was "being used by Buckingham Palace to peddle a wholly false narrative" about Meghan.

A source with knowledge of the allegations welcomed the move to hand the inquiry to a third party: "It's a reassuring sign about the Palace's attitude to it, they've got a lot of work to do."
"In a surprise move that will increase tensions between Harry and Meghan and 'the Firm'" – this actually reads like Buckingham Palace is trying to decrease tensions and – gasp – ensure that someone outside the institution gets a handle on what really went down in Kensington Palace in 2018. I'm curious about "the Sussexes are not expected to be invited to take part in the inquiry, despite having written to the Palace about it." So… BP hired an independent investigation but the Palace is still calling the shots and limiting how the lawyers investigate? I don't believe that either – I think this is Kensington Palace's spin and they're starting to realize that they're f–ked. Guess how I know that?
The Duchess of Sussex has written to Buckingham Palace demanding to see any documents, emails or text messages relating to the bullying complaint against her, The Mail on Sunday can reveal. A senior Palace aide had accused her of 'unacceptable behaviour' towards two personal assistants and undermining the confidence of a third. The Palace has now launched an inquiry into the claims. But in a clear indication that the Duchess is preparing to fight back against what she has termed 'a smear campaign', a senior Palace source confirmed that her office had 'written to request the evidence'.

In response, the Queen has passed the request to the Prince of Wales, whose closest aides are now conducting a search of files.
You see where this is going, right? Meghan wants to see ALL of the palace's receipts. These people will look compromised if they refuse Meghan's request to be part of the investigation into her own behavior and if they don't let her defend herself. So then Meghan will come in and drop her own receipts. Oh, and by the way, Buckingham Palace DOES want this to go away. None of these royal courts want people to look into which HR investigations are leaked and which ones aren't. No one wants anyone to ask questions about the Duke of York's perversions and rape. No one wants to see more attention drawn to William screaming at staffers.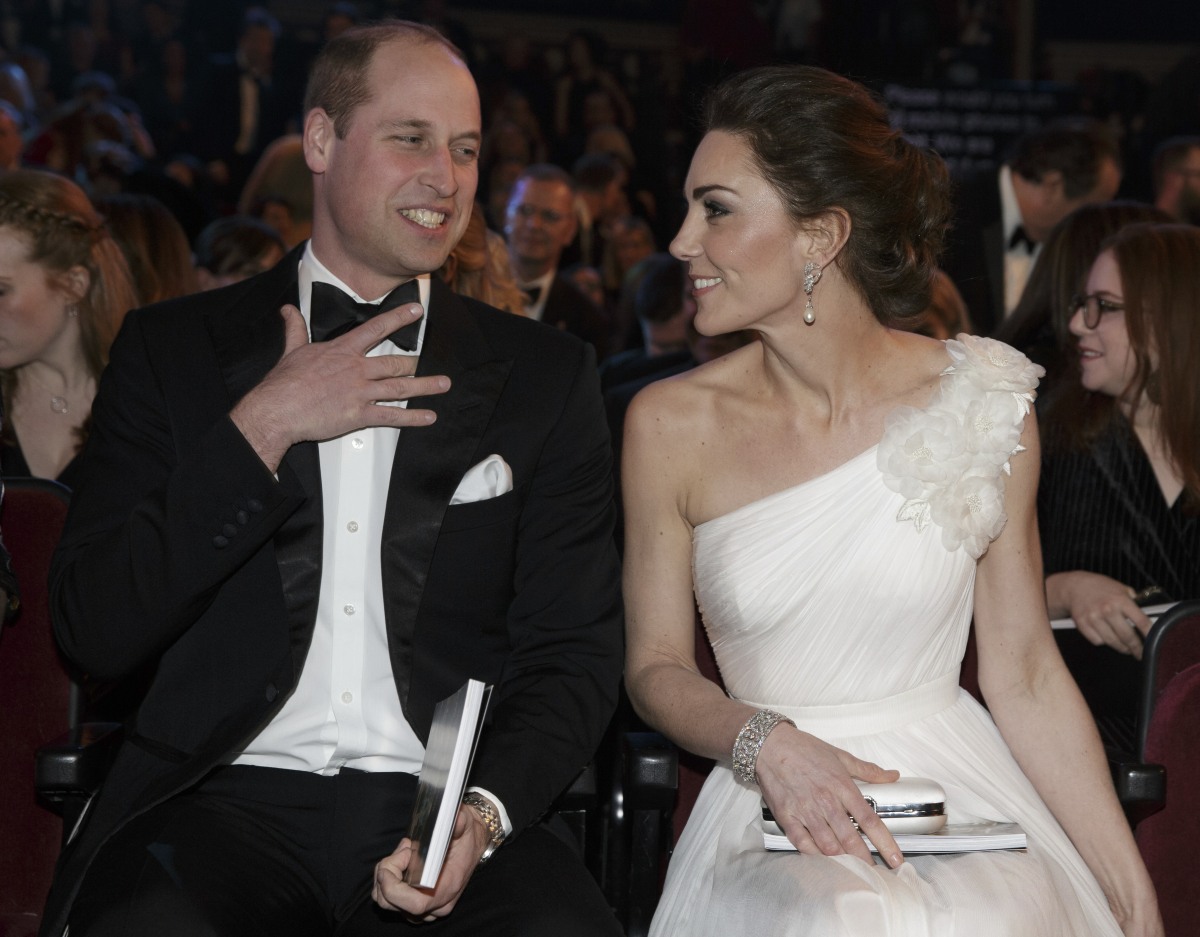 Photos courtesy of Avalon Red, Backgrid.