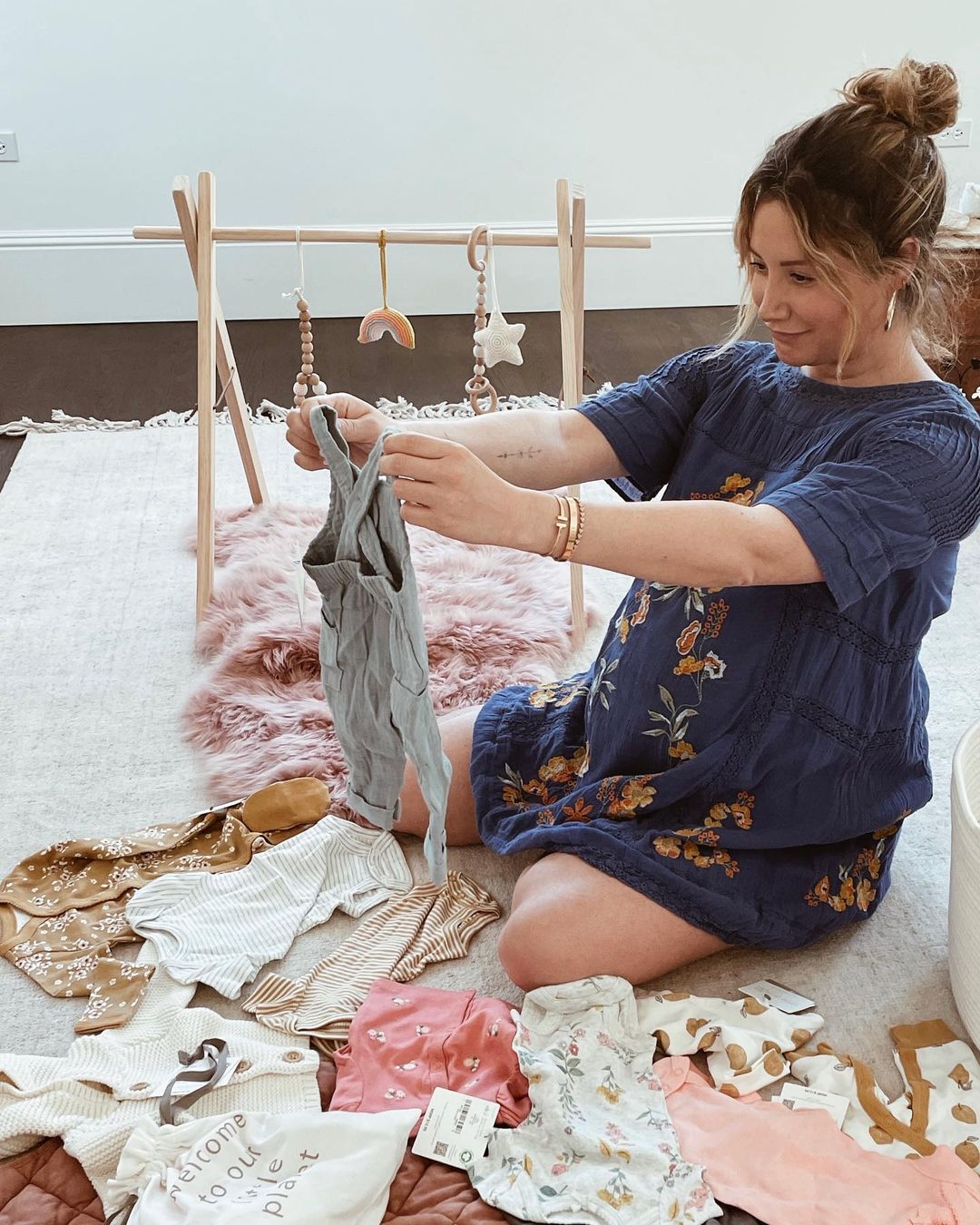 Ashley Tisdale is currently expecting her first child with her husband of seven years, Christopher French. They made the announcement in September and judging by Ashley's recent photos she's due any day now. She's also in a lot of pain. Ashley recently wrote an Instagram story about the fact that she's suffering from plantar fasciitis, which is inflammation of the foot. She wrote that she's short and that the added weight from her pregnancy is putting a strain on her feet. I didn't see this when she posted it so here is People's writeup about it.
Ashley Tisdale… said she is experiencing plantar fasciitis brought on by her pregnancy. The condition is caused by inflammation of the tissue that runs across the bottom of your foot and often causes stabbing pains for those who suffer from it, according to the Mayo Clinic.

"The worst part so far during this pregnancy is my plantar fasciitis," Tisdale, 35, wrote on her Instagram Story Friday. "It literally hurts just to walk on my feet. I've never felt pain like this and I'm hoping once the baby is here it lets up."

"I know there could be worse things but for someone who is constantly on their feet it can be pretty unbearable," she added.

After followers began reacting to the post, Tisdale opened up further about the foot pain she's been experiencing while pregnant with her baby girl on the way.

"It's horrible," she began in a video on her Story. "It's very painful — hurts just to walk, anywhere every single day. It's like your arches start to collapse because of how much weight is on my body."

Tisdale continued, "I think she's seven pounds right now and I've never carried that around before and I'm very short, I'm 5'3", so yeah it's definitely been painful. I'm really hoping it goes away eventually or when she's outside of me."
I got plantar fasciitis for the first time two weeks ago. It came on after I took a three mile hike in flat sneakers. Thankfully I was able to fix it over the course of a few very uncomfortable days. I rolled a frozen water bottle under my foot, took it easy, and got these shoe inserts my mom recommended. I bought three of them and put a pair in those flat sneakers, my slippers and a new pair of hiking boots. My feet are almost back to normal, but it was so painful and I couldn't exercise for a while.
Ashley is feeling better too after getting advice from fans and friends. She posted this Instagram story, below, explaining that she's been using a frozen water bottle and that she got a massager on Amazon along with insoles for her slippers. I posted this to Twitter so I would be able to embed the videos in this post. So many people responded that you suffer from this too. One friend said she had to crawl to help her son because her feet were so painful. I'm so sorry to all of you who have suffered from this! I also hope Ashley has lasting relief from plantar fasciitis and that she has an easy birth and healthy baby girl.
Part two! pic.twitter.com/eoWdBUCi7G

— celebitchy (@celebitchy) March 14, 2021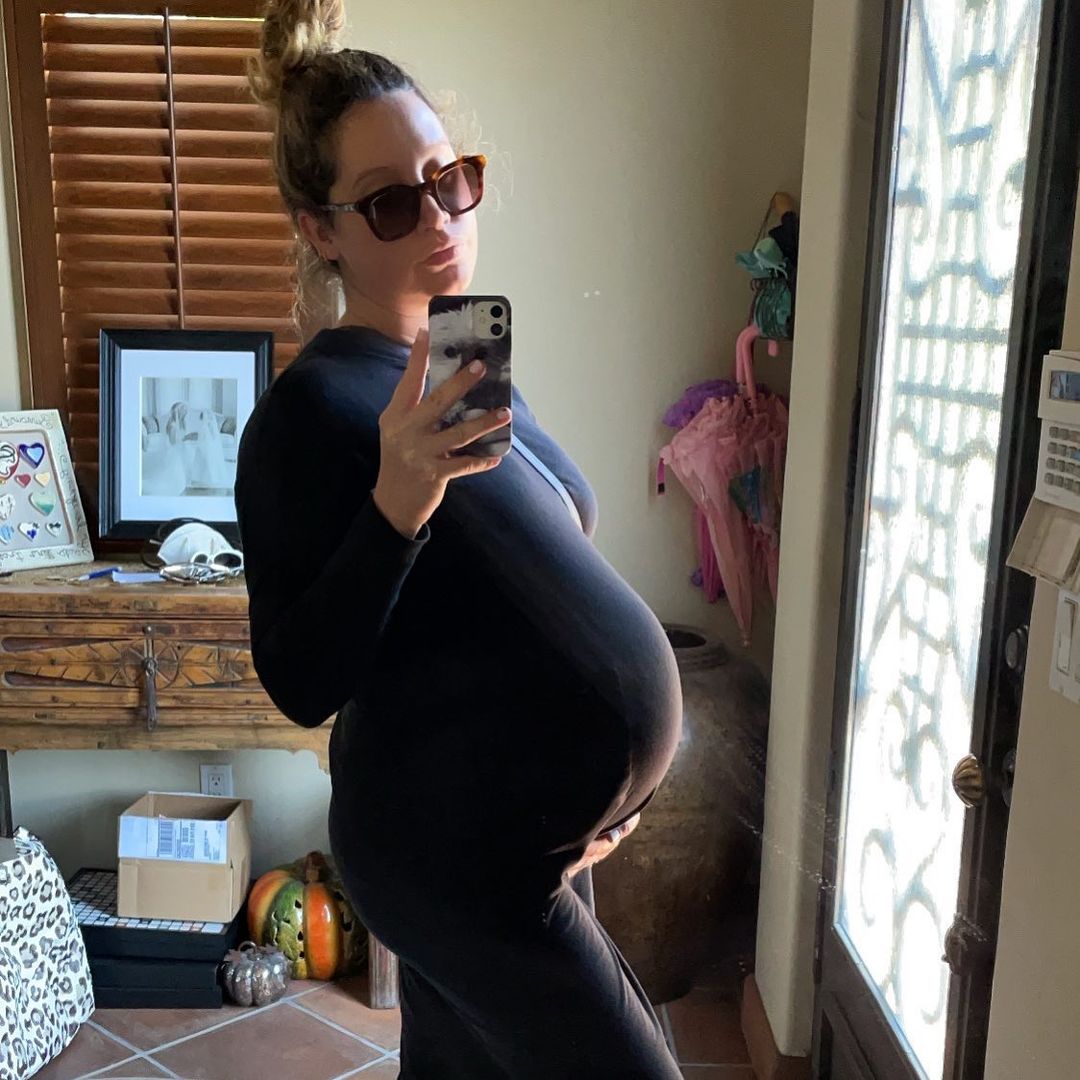 photos via Instagram