Embed from Getty Images
In the lead up to the mediocre Golden Globes we learned that not one of their 87 member voting block of journalists, The Hollywood Foreign Press Association, was Black. In fact they haven't had a Black member in about 20 years. That goes a long way toward explaining why Black artists, like Michaela Coel and Spike Lee, were all but shut out of the nominations this year. Several Black creators have since spoken out about their experiences with the HFPA. Shonda Rhimes tweeted that the HFPA rejected her press conference for Bridgerton until it was a hit. Ava DuVernay also called out the HFPA, stating that only 20 of the 87 members came to the HFPA press conference for When They See Us, but none of them watched it. Ava added that the members were more excited about pushing their own scripts and taking pics for photo ops. Publicists are threatening to boycott the Globes by not sending their clients if the HFPA doesn't make some changes. In response, the HFPA has promised to make 13% of its members Black by the next ceremony. I think they are wholly missing the point, which I will get to in a moment. Below are a few details on this story, from Yahoo!:
Rhimes, DuVernay and others like the Black List founder Franklin Leonard responded to a Tuesday report from TheWrap about how the organization rejected studio and network requests for press conferences on multiple Black-led projects, including "Girls Trip," "Queen & Slim" and Rhimes' hit Netflix series "Bridgerton" — all of which were later overlooked for Globes nominations.

"HFPA rejected our press conference," Rhimes tweeted to her 1.9 million followers on Tuesday. "Until it was a 'surprise hit' (Grey's, Scandal, Murder -SURPRISE!) And yet they STILL asked me to show up in person to present at the Globes. We're not the only ones. This is why HFPA's house is on fire.They lit the flame w/their own ignorance."

DuVernay recalled her own experience promoting her acclaimed 2019 Netflix limited series "When They See Us" — which earned 16 Emmy nominations (and won two) but was completely snubbed by the Globes. "For the WHEN THEY SEE US/ HFPA press conference, less than 20 of them showed up," DuVernay recalled in a tweet to her 2.7 million followers. "Based on the quality of their questions, I jokingly asked 'Have any of you seen the series?' Crickets."

She also called out the 87 members of the group for being more interested in snapping selfies with stars and promoting their own careers. "More came in the room when the pix were to be taken, at which time two peddled their scripts," she wrote.

As TheWrap reported earlier on Tuesday, an individual close to "Bridgerton" said the HFPA initially declined Netflix's request for a press conference last December and suddenly asked for one a few weeks later — just days before the deadline for Golden Globes ballots. An HFPA insider said the group held a press conference with stars Regé-Jean Page and Phoebe Dynevor on Jan. 8, just before nomination ballots were due.

In the end, "Bridgerton" was completely snubbed for Globes nominations. The show received two nominations for next month's Screen Actors Guild Awards, for best ensemble in a drama series and Regé-Jean Page as lead actor in a drama series.
It is progress that the HFPA plans to add 13 Black members. My issue is that it has taken this long to diversify. I also feel that HFPA is missing the point. Shonda, Ava and others are not just calling for more Black members. The are asking the HFPA to look the way the world looks. Add 13 Black members but make sure you also add Asian members, including South Asian, Pacific Islander etc., and Latinx members. It is time that the press and Hollywood adjust to the times. The world is a diverse place that needs diverse storytelling. That diversity must begin with the gatekeepers. Hollywood loses out on $10 billion a year by undervaluing Black talent. Is Hollywood in the business of storytelling and making money or the business of upholding white supremacy? The industry has been slow to change. If more people boycott their movies, organizations, and awards show I believe Hollywood will begrudgingly change.
It trips me out that, despite Shonda Rhimes's shows being the biggest hits on network television, the HFPA still rejected her press conference. Bridgerton became the #1 show on Netflix and the buzz before it premiered was huge. The system is definitely broken if this is how things are being handled. I celebrate and support BIPOC creators calling out Hollywood's discriminatory practices. Perhaps if people like Shonda and Ava continue to hold these gatekeepers' feet to the fire, more opportunities will be made available to BIPOC.
HFPA rejected our press conference. Until it was a "surprise hit" (Grey's, Scandal, Murder -SURPRISE!) And yet they STILL asked me to show up in person to present at the Globes. We're not the only ones. This is why HFPA's house is on fire.They lit the flame w/their own ignorance. https://t.co/RPZaCa4ty3

— shonda rhimes (@shondarhimes) March 16, 2021
For the WHEN THEY SEE US/ HFPA press conference, less than 20 of them showed up. Based on the quality of their questions, I jokingly asked "Have any of you seen the series?" Crickets. More came in the room when the pix were to be taken, at which time two peddled their scripts. https://t.co/pBWbUz2FZ3 pic.twitter.com/5XbiSeOBDz

— Ava DuVernay (@ava) March 16, 2021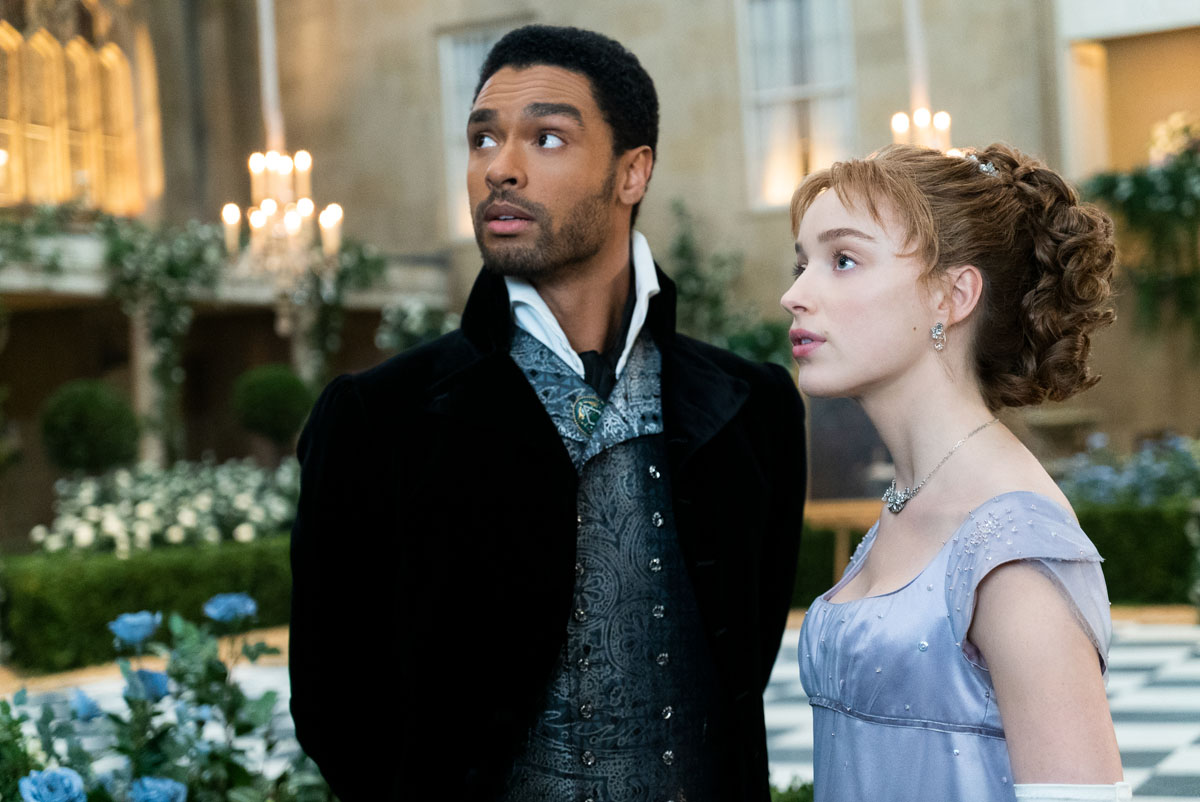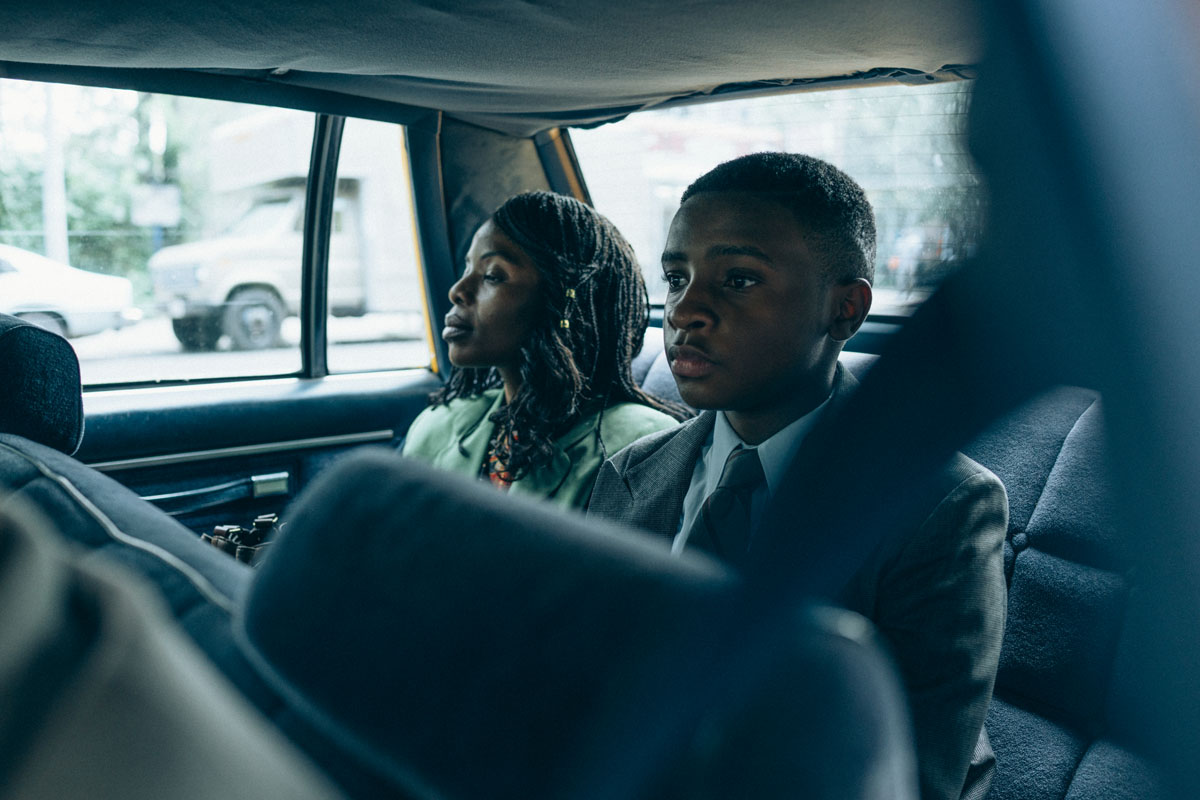 photos credit: Getty and Netflix