I'm always so delighted to talk about Yara Shahidi. She is such an engaging young woman. When I listen to her interviews, I feel like I'd be that annoying friend of her mom's who would always be asking her, "what's next for you, Yara?" I also think she'd always have some amazing answer. Yara appeared on Late Night with Seth Meyers via Zoom. She was calling from her trailer because she's currently navigating her successful spinoff shown, grown-ish, which she both stars in and executive produces. She's also attending Harvard University and just started a production company with her mother. Having only just turned 21, what is left for her to conquer? According to Yara, it's about time she took over the Marvel universe. And she's written a one sheet proposing how she'll do it.
Her parents didn't let her watch TV during the week
We were the kids listening to audiobooks and stuff. It wasn't until I became a series regular on a show that TV started happening on Wednesdays.

Her life is like her Grown-ish storyline
This season Zoey's going between work and school and that's literally what I've been doing, flying back and forth.

Season three I was flying back and forth twice a week [to school]. Got so many miles. Everything is on Zoom now. I've been to a total of 12 different school programs, so I've done distance learning before.

She wants to be in the Marvel universe
I have storylines as to why I belong in the Marvel comic universe that I made up. I was in 12 seconds of a movie as Samuel L. Jackson's kid at the age of 13 and I was like "if this is not an in, then I don't know what is." I should be Nicole Fury because Nick Fury has a son. I wrote a page for it, a one sheet. Marvel studios has a headquarters right where we shoot Black-ish and Grown-ish. This is perfect they should green screen me in.
I love the shifting priorities – alright, TV's okay on Wednesday now that Yara's on it. That's like when I, a UCLA diehard, bought a USC t-shirt after my husband started working there. Yes, my allegiance can be bought when you pay my mortgage. Yara's life exhausts me just listening to it. She's been juggling school and work for so long, clearly, she has a handle on everything. She just keeps thriving. And her family is a solid support network, so I expect she'll achieve every goal she sets for herself. Season three of grown-ish, whose finale airs tonight, was shot in 2019, thus all the flying back and forth. But she's grounded currently due to COVID so she's doing classes virtually and filming in person.
As for Marvel, if Yara wants to be a part of their world, they'd be lucky to have her. Apparently, she's a huge comic book fan so I won't cast her in any projected role, she already knows what she wants. Nicole Fury works for me. Or anyone else she proposes. She's already at ABC, it's a short jump to Marvel. Kevin Feige is no fool. If he's caught wind of Yara's interest, he's already commissioned that script.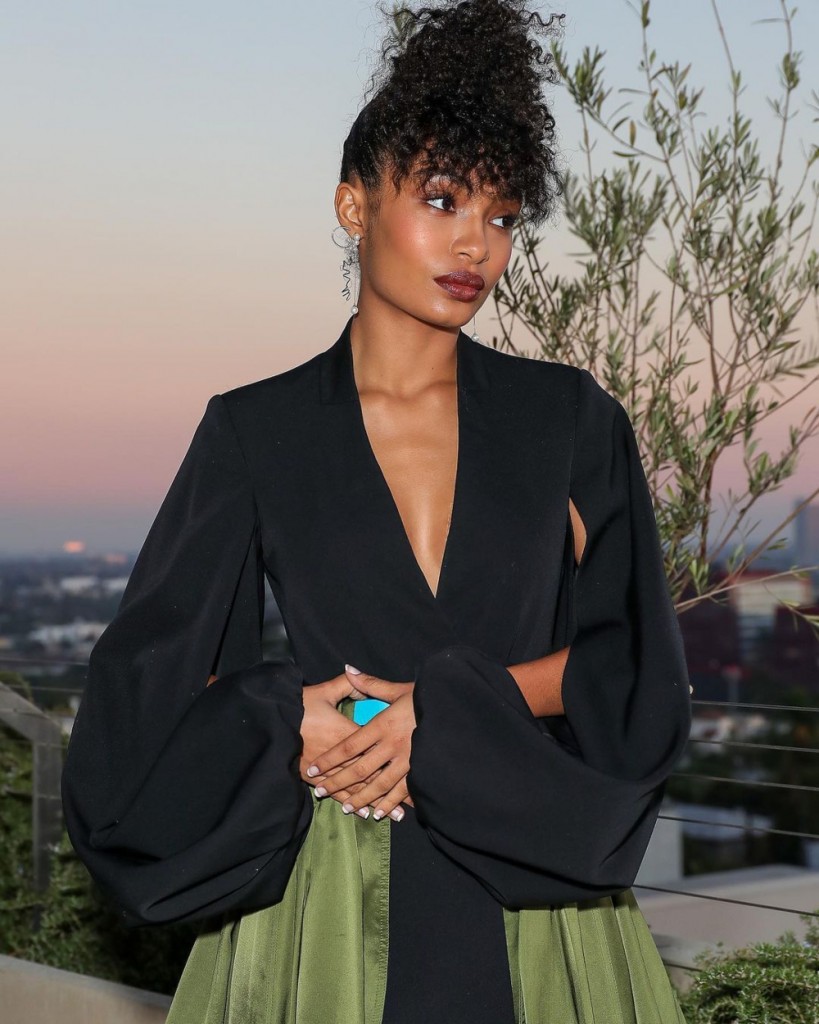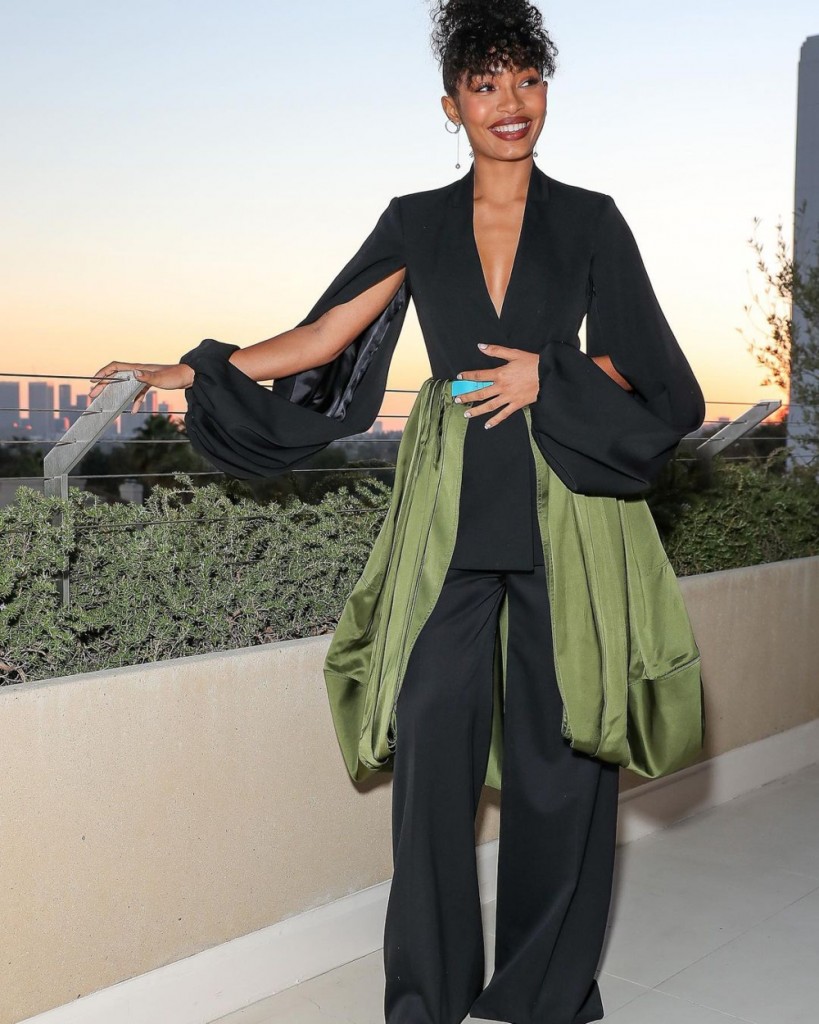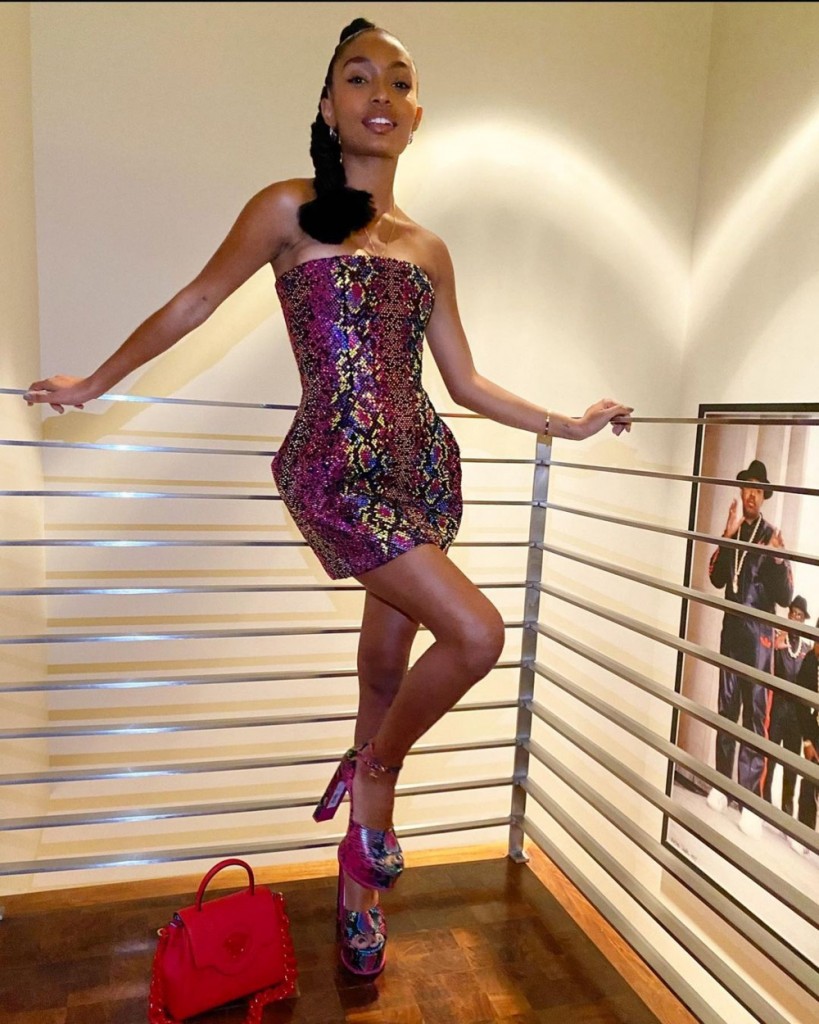 Photo credit: Instagram