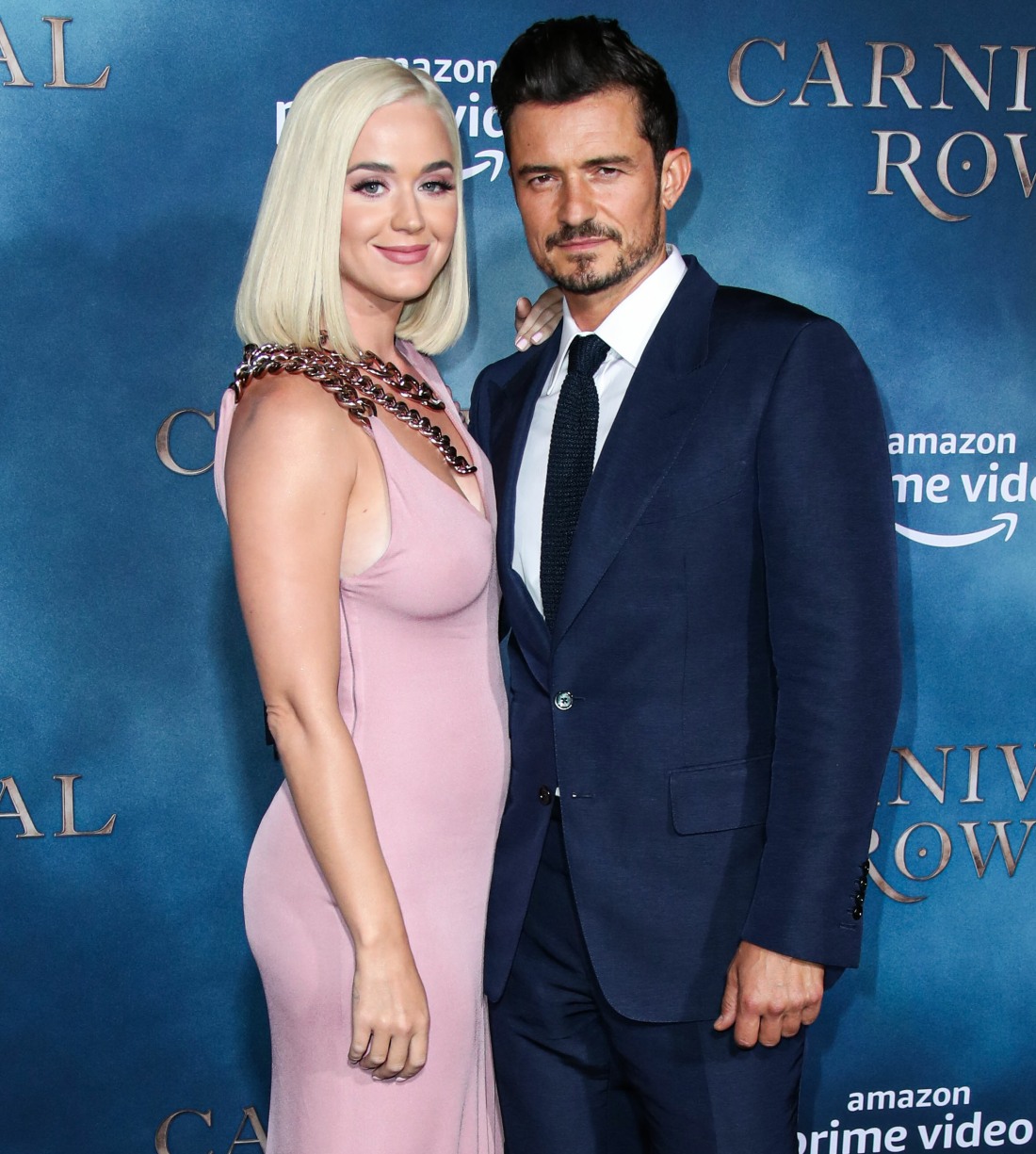 I never crushed on Orlando Bloom, even back when he was the Hot Young Thing in the early and mid-00s. Sure, he was pretty back then, but I just wasn't into him. His attractiveness definitely waned quite a bit over the years, as bad career choices and weird gossip moments consumed the last decade. I mean, he genuinely tried to fist-fight Justin Bieber. He started dating Selena Gomez to get back at Bieber. It was a mess!! But Orlando "settled down" and fell for Katy Perry and now they have a baby girl, Daisy Dove. He also has a son with his ex-wife Miranda Kerr. I thought he was kind of quiet and very much the ageing former heartthrob. I didn't realize that he's kind of a douche before now though. Orlando did "The Q&A" with the Guardian and his answers have gone viral in the worst way. Some highlights:
When were you happiest?
When I was about to embark on filming The Lord Of The Rings, prior to any kind of fame or notoriety, full of hope and dreams, and excitement of the adventures ahead.

What is your earliest memory?
Harry Bloom, my mother's husband, came out of his office and said, "Hello, Orlando" and smiled. He'd just had a stroke and this line of drool came from his mouth, and it made me feel weird. I must have been three.

What is the trait you most deplore in others?
Entitlement.

What was your most embarrassing moment?
When I was four, I was on stage, dressed as a monkey. I turned around so I wasn't facing the audience and scratched my bottom, which obviously brought the house down. It mortified me. That probably gave me stage fright, which I've been living with since.

What is your most treasured possession?
My gohonzon, a Buddhist scroll that I chant to every day.

What or who is the greatest love of your life?
My son, Flynn, and my daughter, Daisy Dove, a dog called Mighty and then, of course, my fiancee.

What is the closest you've come to death?
At 20, I fell from a fourth-floor window and broke my back. For four days they said I'd never walk again, but I had a miraculous recovery.

When did you last cry, and why?
I lost my poodle, Mighty. He was out of my sight for just seven minutes; he went out on an adventure and didn't come back, and was taken by a coyote, I think. It was awful, really painful; he taught me about love and loyalty, and how the connection between living beings can be.

How often do you have sex?
Not enough – we just had a baby, though.

What is your most unappealing habit?
Since breaking my back I have a problem with my prostate, so I pee a lot, sometimes in nature.
I gasped a little at his "first memory" being that his father drooled after he had a stroke. In case you don't know – I had to look it up – Orlando's mother told him that her husband, Harry Bloom, was his father and then later Orlando learned that his actual father was someone else. So… that's a lot to unpack and I hope he's gotten some therapy for all of that. As for his comment that there's "not enough" sex in his life, again… Katy just had the baby! And I hope Katy never has sex with him again after he named his dead dog before her in the list of things and people he loves. And he was happiest just before he started LOTR? His happiest moments weren't when his children were born?!?!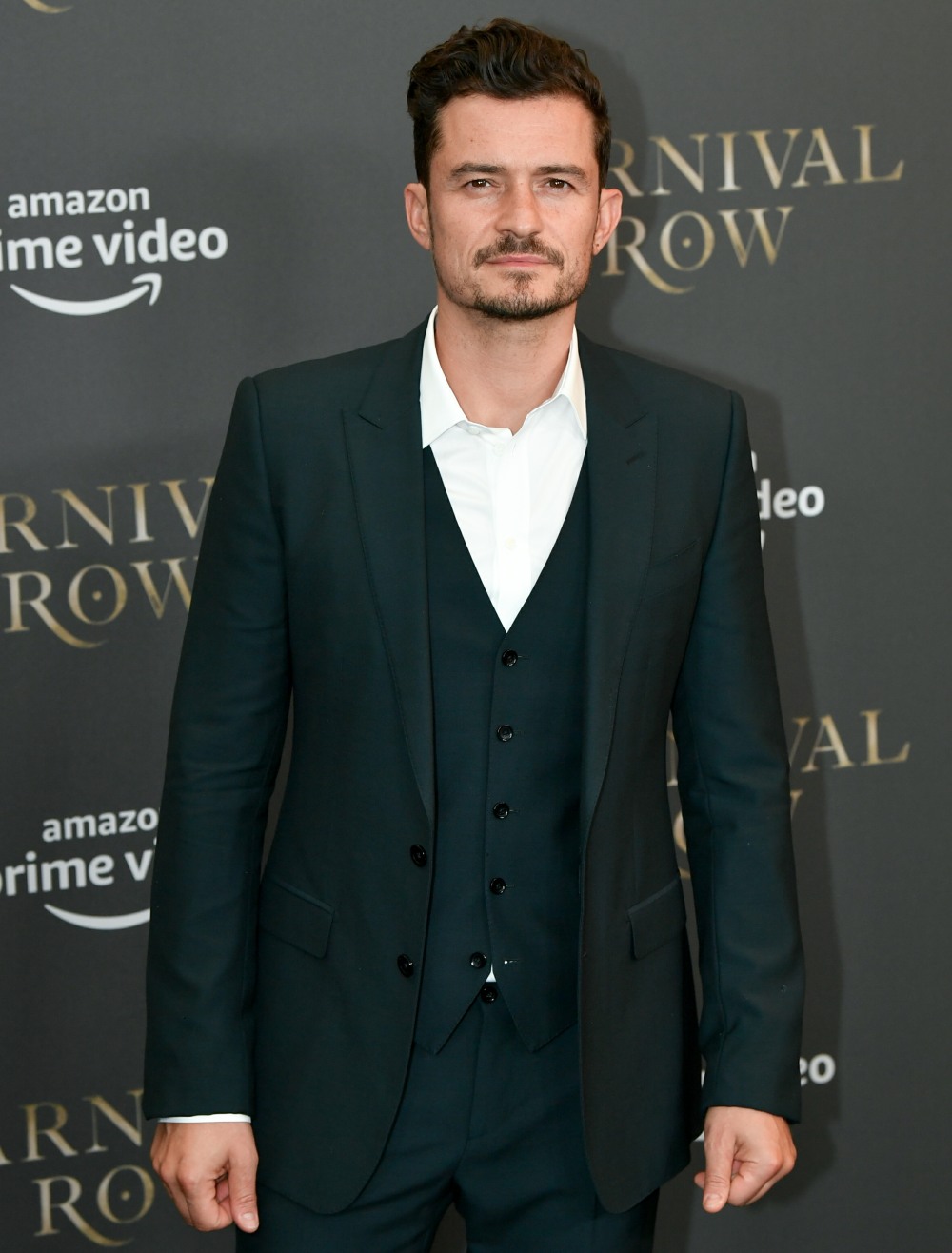 Photos courtesy of Avalon Red, Backgrid.