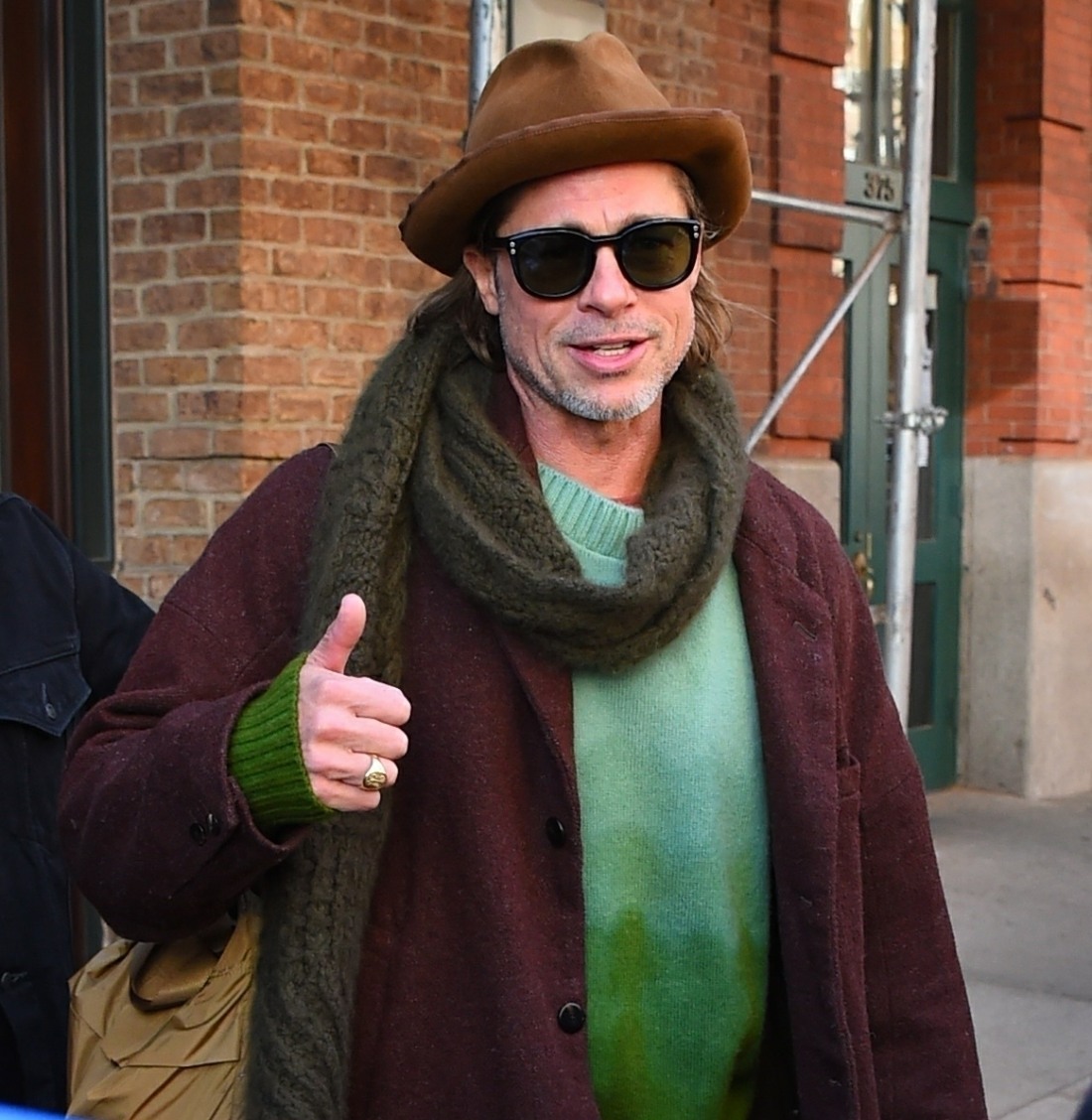 As we learned last week, Angelina Jolie has filed documents in the ongoing divorce/custody legal case that she plans to provide evidence and testimony of Brad Pitt's domestic violence. The testimony would likely be from her and (I would imagine) Maddox and maybe one or two of the other kids. We really don't know who else could provide testimony, but there could be others, you never know. The response from Brad's camp has been… difficult. Brad is "heartbroken" that "Angelina has gone that route," the route being… providing evidence and testimony of his abuse? Brad's people ran to Page Six to proclaim that they've never "attacked Angelina" (a complete lie) and they claimed Angelina "leaked" her filing to "sway opinion." I've always thought that if Angelina wanted to go scorched earth, she could. Very easily. She hasn't because of their kids. LaineyGossip also pointed out the weirdness around which sites (TMZ, People) were NOT covering these latest developments. Very curious, right?
Anyway, Brad's team wasn't content with merely leaking to Page Six. They also went to Vanity Fair and Entertainment Tonight with some shady quotes. These quotes are just variations on what Team Pitt already told Page Six, but it's fascinating to see how quickly Brad's moving to obfuscate the larger issue, which is that he's an abuser. "A source familiar with the case" told Vanity Fair: "When they [initially filed for] divorce in the fall of 2016, [Jolie] made similar allegations (about what happened on their plane ride back to the U.S.)… [there] were reported to the authorities and thoroughly investigated before concluding no wrongdoing, and therefore, no action was taken. These have been the same attacks repeated for the past four and a half years." Same "attacks" you say? And why not just describe the person quoted as "a source close to Pitt"? Meanwhile, this ET piece is a doozy.
Brad Pitt is struggling with the newest revelations from his ex, Angelina Jolie. In court documents that were filed under seal on March 12, the actress and director states that she is prepared during their upcoming divorce trial to offer "proof and authority" against Pitt regarding her claim of domestic violence. The claim is in reference to the previous 2016 abuse allegations against Pitt. As ET previously reported, Pitt was cleared of allegations of child abuse by both the Federal Bureau of Investigation and Department of Child and Family Services back in 2016. The DCFS investigation ended on Nov. 9, 2016, while the FBI closed their investigation on Nov. 22, 2016.

A source close to Pitt tells ET that the actor is "heartbroken" by Jolie's claims going public.

"Brad is anxious to get custody worked out so that the family can finally move on," the source says. "He just wants to spend time with his children and move in a positive direction. His priority has always been his relationship with his children."

Pitt and Jolie share six children together — Maddox, 19, Pax, 17, Zahara, 16, Shiloh, 14, twins Knox and Vivienne, 12. According to court records, Jolie also filed another document under seal on the same day, regarding testimony of their minor children.

"Brad is heartbroken it has come to this," the source adds. "Those around him feel Angelina's claims are to sway the court in her favor. Brad has never attacked her."

Another source previously told ET, "This is just another case of Angelina changing the narrative when it suits her. Aside from the one accusation that she made in 2016 that was investigated and dismissed, there have never been any other records, police reports or even accusations until it suited her case."
Again, for the people in the back, just because Brad wasn't charged with a crime doesn't mean that he didn't commit a crime. It just means that there were concerns about whether crimes could be proven, or the dreaded "he said/she said" or that Angelina was able to work something out with Brad so he could get help without being charged with anything. The fact that Angelina got Brad to agree to a court-mandated limited visitation schedule, with monitors in place for YEARS, speaks to a deal being hammered out in which Brad wouldn't be charged but he would agree to rehab, limits on visitation, etc. And the fact that he continues to gloss over the fact that no one trusted him with the kids for years… it's telling, isn't it?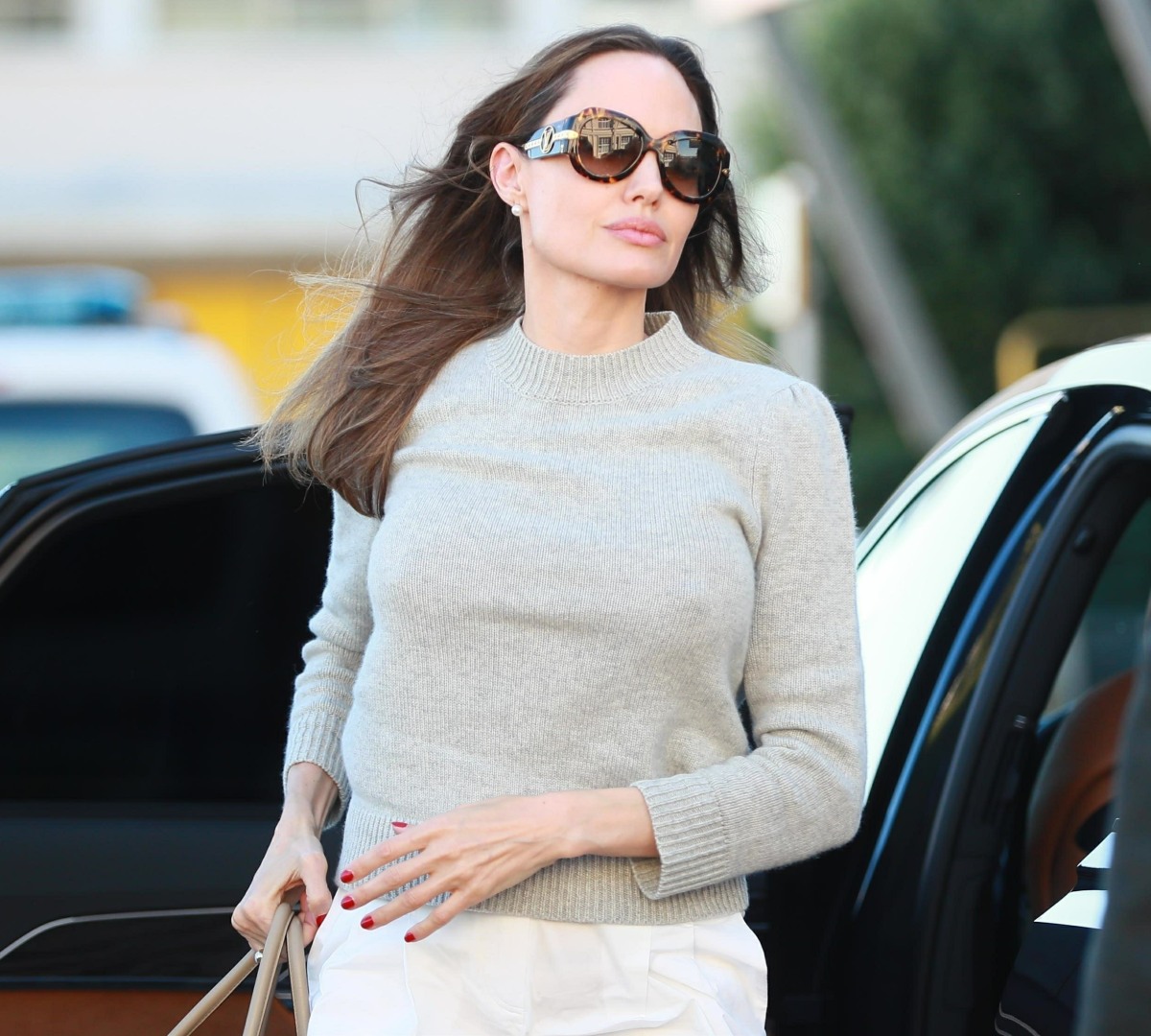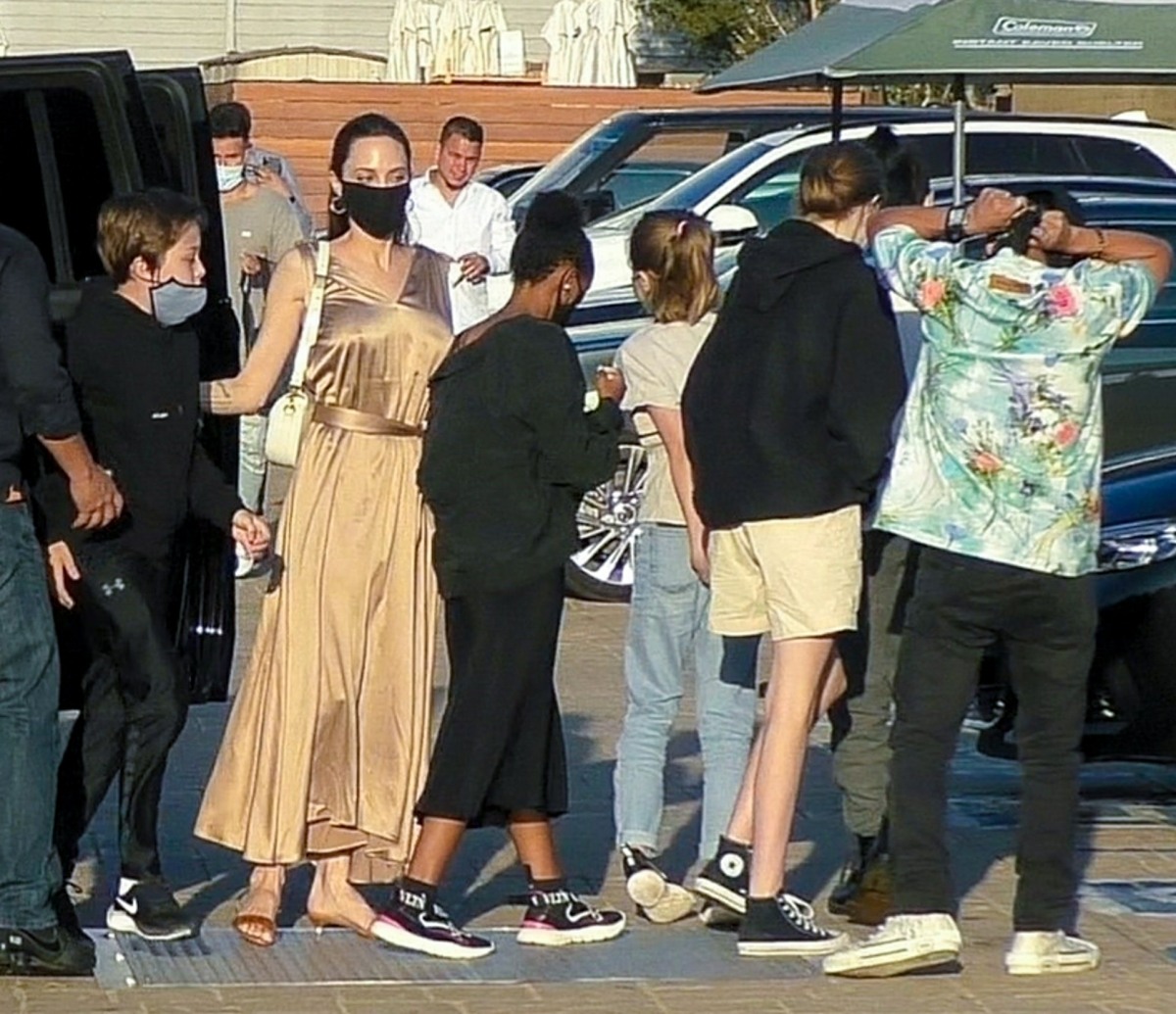 Photos courtesy of Backgrid.