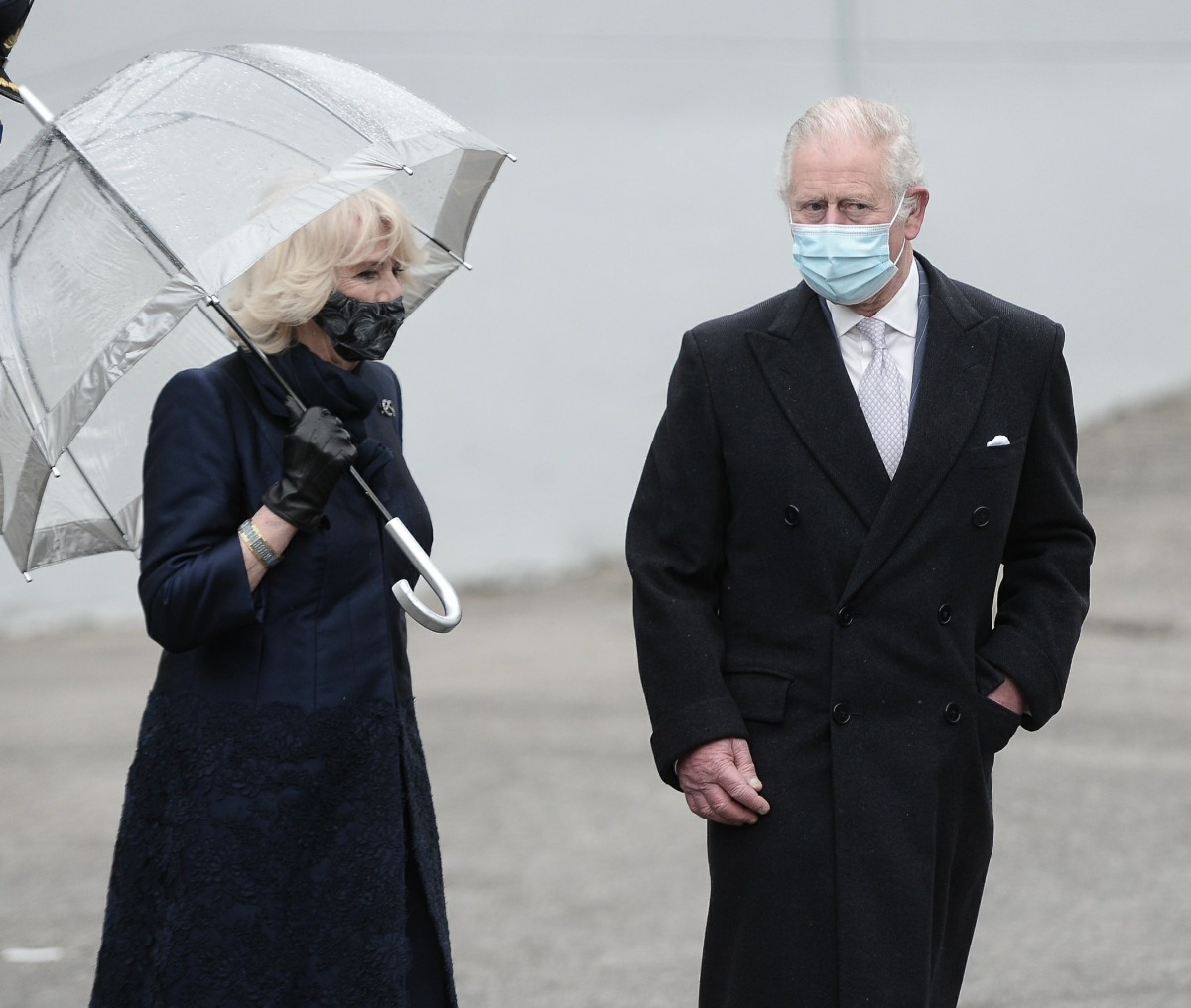 Here are some photos from the Prince of Wales and Duchess of Cornwall's trip to Greece last week. I didn't cover the photos as the international tour was happening because, quite honestly, people barely pay attention to what Charles is doing at any given moment. Even when he's doing something interesting, there's a charisma vacuum thing happening with him, I'm sorry to say. The tour was only a few days long, it ended with a whimper, and Charles and Camilla were back home in England by Friday. They arrived back to… loud criticism about why in God's name it was even necessary for them to travel while a pandemic still rages.
Prince Charles and wife Camilla's visit to Greece while Brits prepare for a strict new international travel ban will "create confusion and hostility," anti-monarchy campaigners tell Newsweek. The Prince of Wales was on a charm offensive in Athens after Britain's exit from the European Union. However, the royal couple's arrival was days before the government begins imposing $6,800 (£5,000) fines for overseas travel from Monday. The strict measures, announced on Tuesday, cover anyone going abroad without a reasonable excuse and Sky News reported the House of Commons will vote on the proposals today.

Graham Smith, chief executive of Republic, told Newsweek: "Well, it's non essential isn't it? So presumably they'll be stumping up £5,000 each in fines.

"They're flying over there on a junket which is completely unnecessary, taking a large gang of flunkies and servants with them all of whom are going to be put at risk, who are then going to have to quarantine themselves and put other people at risk. It beggars belief. It's going to create confusion and hostility. An awful lot of people are desperate to get away whether for a holiday or to be reunited with their families. To see Prince Charles and Camilla swanning about in the sunshine in Greece is absolutely extraordinary."

While the fines have not come into force yet, existing "stay at home" rules forbid any long distance travel without a reasonable excuse and remain in place until March 29. A Clarence House spokesperson said: "All of Their Royal Highnesses official overseas visits are undertaken at the request of the government."
Reminiscent of the Duke and Duchess of Cambridge's Covid Choo Choo Tour, right? The only difference is that I actually believe that the government likely asked Charles and Camilla to travel and make a big show of strengthening European alliances, whereas Will & Kate's Covid Tour of Doom was undertaken DESPITE pleas from governmental civil servants, local leaders and Nicola Sturgeon to just stay home. That being said, I do wonder if the British government really signed off on the Greek tour, especially since there is so much insistence that people should NOT travel at the moment. It reminds me (again) of the fact that William and Kate fancied themselves "essential workers." I think Charles probably sees himself the same way. If he didn't accept some gaudy gold medal from the Greek government, who would? He is essential!!
At Athens City Hall, the Mayor of Athens Kostas Bakoyannis presents The Prince of Wales with the Gold Medal of Honour for services to the city and to Greece.#RoyalVisitGreece pic.twitter.com/uRQhoESJ07

— The Prince of Wales and The Duchess of Cornwall (@ClarenceHouse) March 25, 2021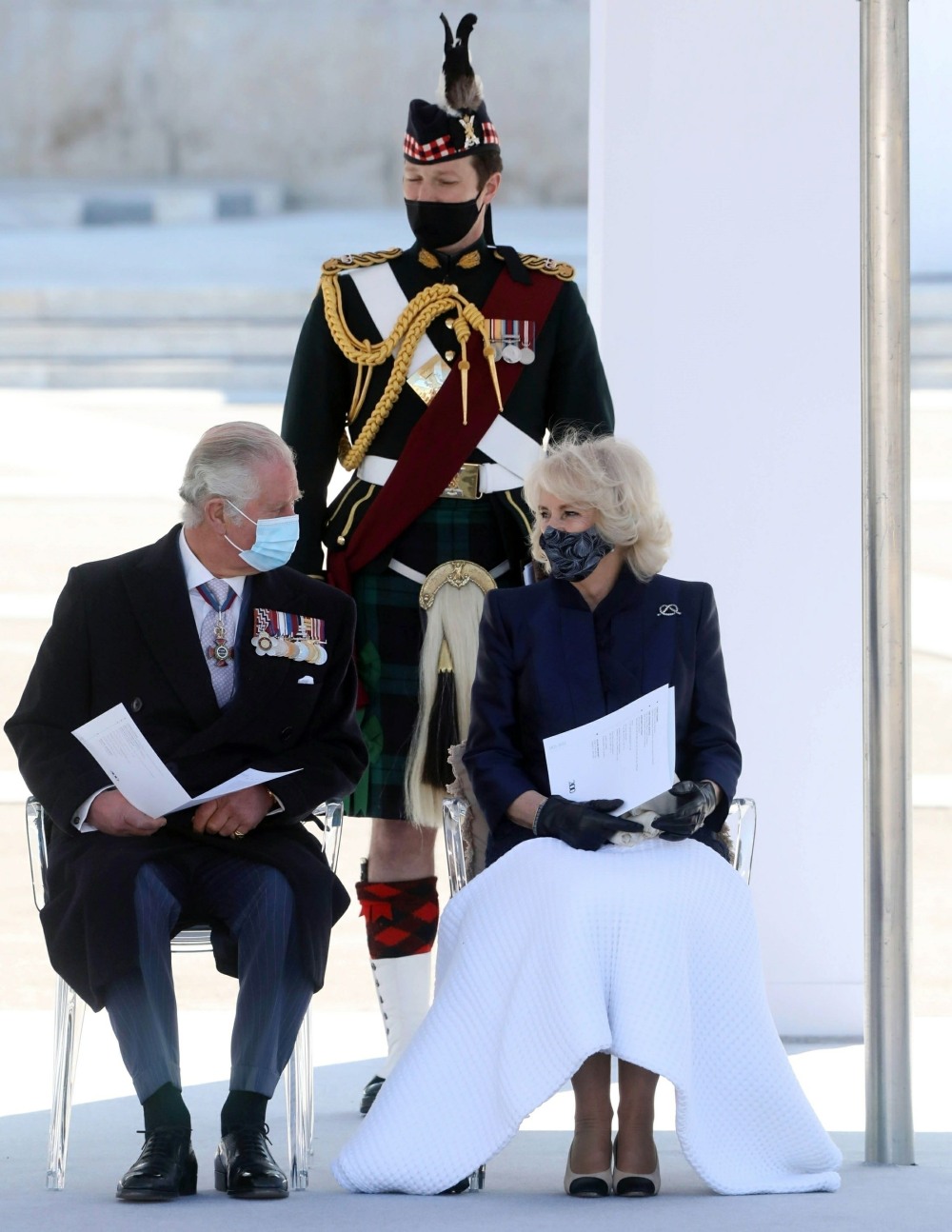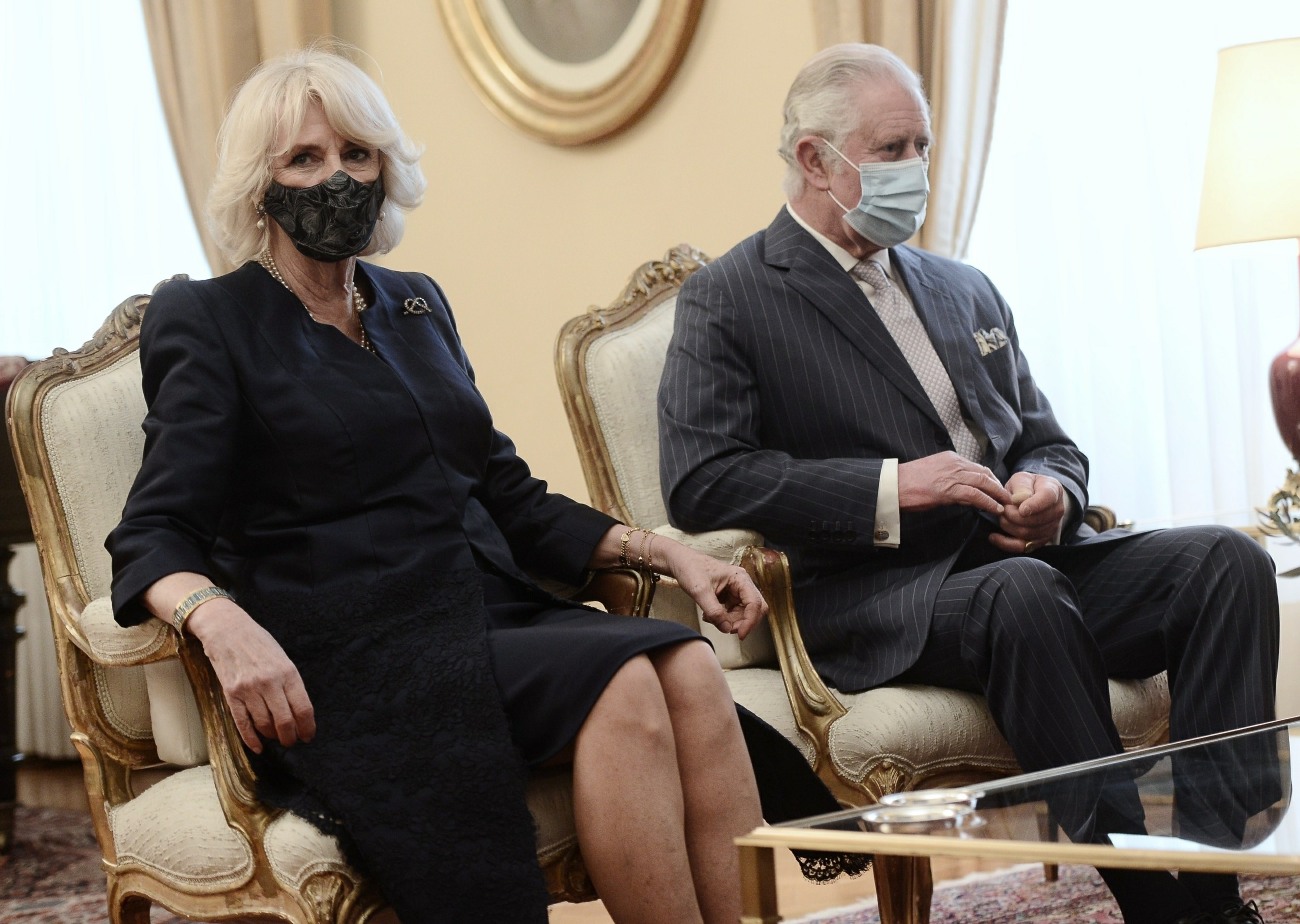 Photos courtesy of Backgrid.