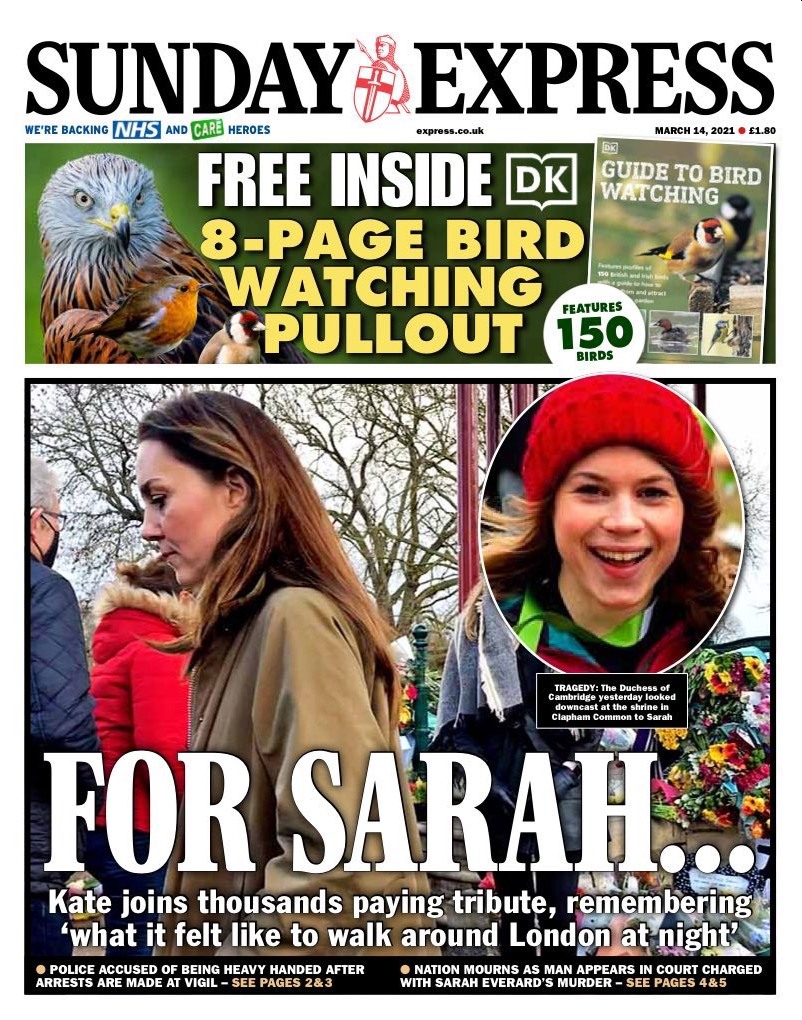 There were so many terrible aspects to the Duchess of Cambridge's blatant exploitation of a murder victim, I didn't even get a chance to cover everything. Kate went maskless to the makeshift memorial for Sarah Everard, arranged for a Sky News videographer to film her at the memorial while her security stood back, and then Kate absorbed all of the attention which should have gone to Everard and the horrible crimes which were perpetrated on her. All of that was completely awful, exploitative, reprehensible and disgusting. There was another layer to it though: shortly after Kate exited the vigil with her security officers in tow, the Metropolitan Police moved in and began physically and violently removing grief-stricken women from the area. It was appalling and unnecessary. The cops said they had to break it up because it was an unauthorized gathering during the pandemic. So… what Kate did was illegal then, right? Wrong, at least according to Met Commissioner Cressida Dick.
The Duchess of Cambridge did not break the law by attending the vigil for Sarah Everard because 'she was working', Dame Cressida Dick said today, as she slammed politicians including Sadiq Khan who criticised her officers for arresting protesters. The Met Commissioner also revealed that she knew in advance that Kate was heading to Clapham Common to lay flowers – but admitted the officer in charge of policing the event did not.

The Commissioner backed the royal's trip to south-west London on March 13, despite saying she would have personally attended herself 'if the gathering had been legal'.

Dame Cressida also defended her officers after they arrested protesters during clashes later that night, saying they had faced 'extreme provocation' after the policing watchdog cleared her officers of wrongdoing yesterday. The Commissioner described the policing of the event as 'extremely professional and calm', adding: 'People should learn that police have a very difficult job'. And she hit out at politicians who criticised the Met's tactics that night 'without knowing the facts', hours after the watchdog's report rebuked the Mayor of London Sadiq Khan over his criticism of the arrests.

She said: 'People in responsible positions should stop and think before they judge', adding that City Hall were warned the day before there would be arrests if protesters refused to disperse, adding: 'People should stop and think, because if they comment without knowing the facts, they may – and I would suggest on this occasion some people did – affect public confidence in their police service inappropriately'.

Asked if the Metropolitan Police knew about Kate's visit to Clapham Common, Dame Cressida told the Today programme: 'The Met did know, absolutely, but of course we take all sorts of precautions to make sure that we don't unwittingly draw attention to visits like that.' Asked if her visit was legal, the Met's Commissioner replied: 'I would imagine that, of course I have not asked her this question, but I think it's worth looking at … just how strongly people felt, what she said about her attendance there…She's in the course of her duties, she was working.'

She added: 'At that point people had a whole series of potential reasonable excuses for being away from home, we didn't all have them. I've picked out one that may apply to her but, let's be clear, there was a very calm vigil to which she attended where lots and lots of people came.'
Either the vigil was illegal or it wasn't. This isn't hard. If it was illegal – nay, CRIMINAL – for unarmed, grieving women to gather at an outdoor vigil, then it was illegal for Kate to waltz around maskless at the vigil too, and Kate could have been and should have been arrested. If the cops overreacted and decided to violently assault women in a show of the police-state's strength while carefully avoiding the bad optics of arresting a duchess, then Commissioner Dick should just say that. We know it already. The claim that Kate was there for "work" is pretty offensive, and pretty telling as well. It shows that Kate actually didn't have personal reasons for what she did. She was just stunt-queening and exploiting a murder victim FOR WORK. For her own PR! To repair her own damaged reputation.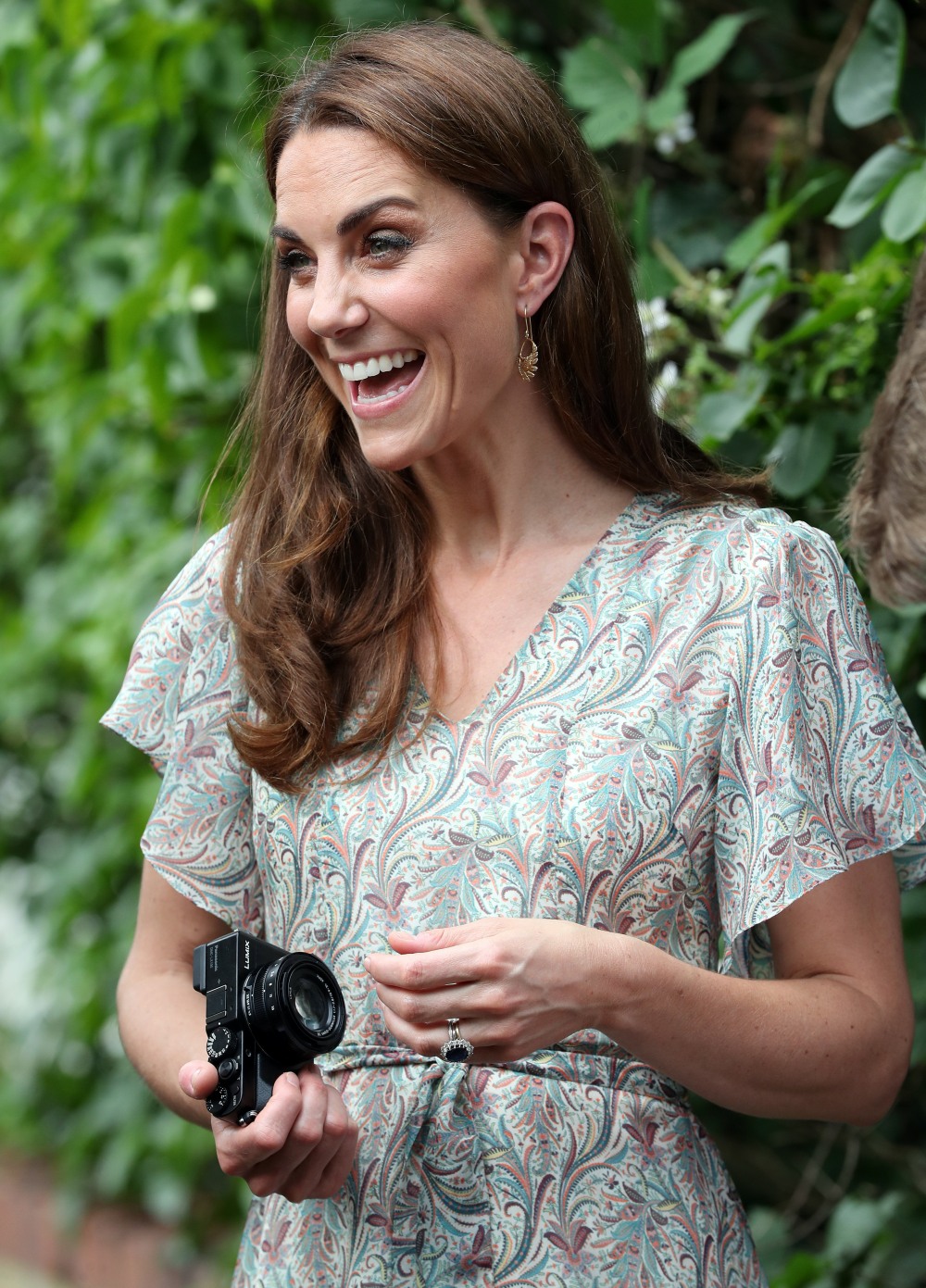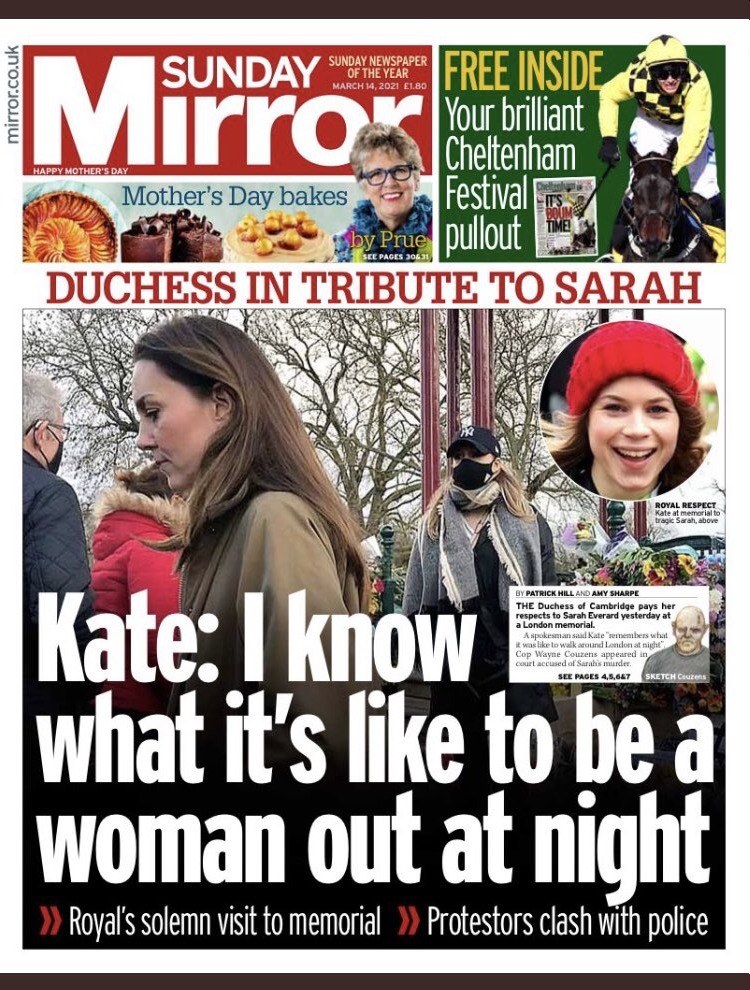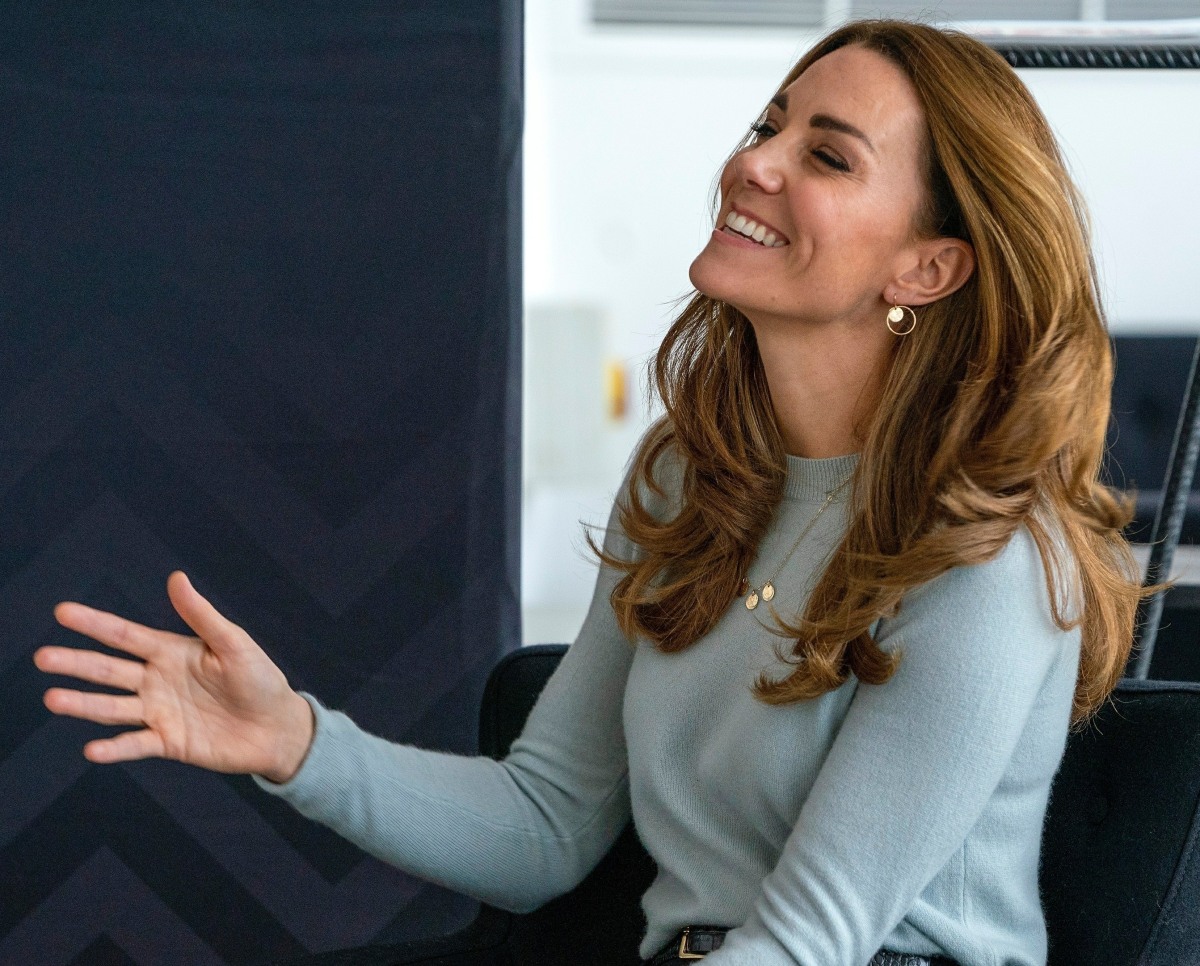 Photos courtesy of Avalon Red, Backgrid.