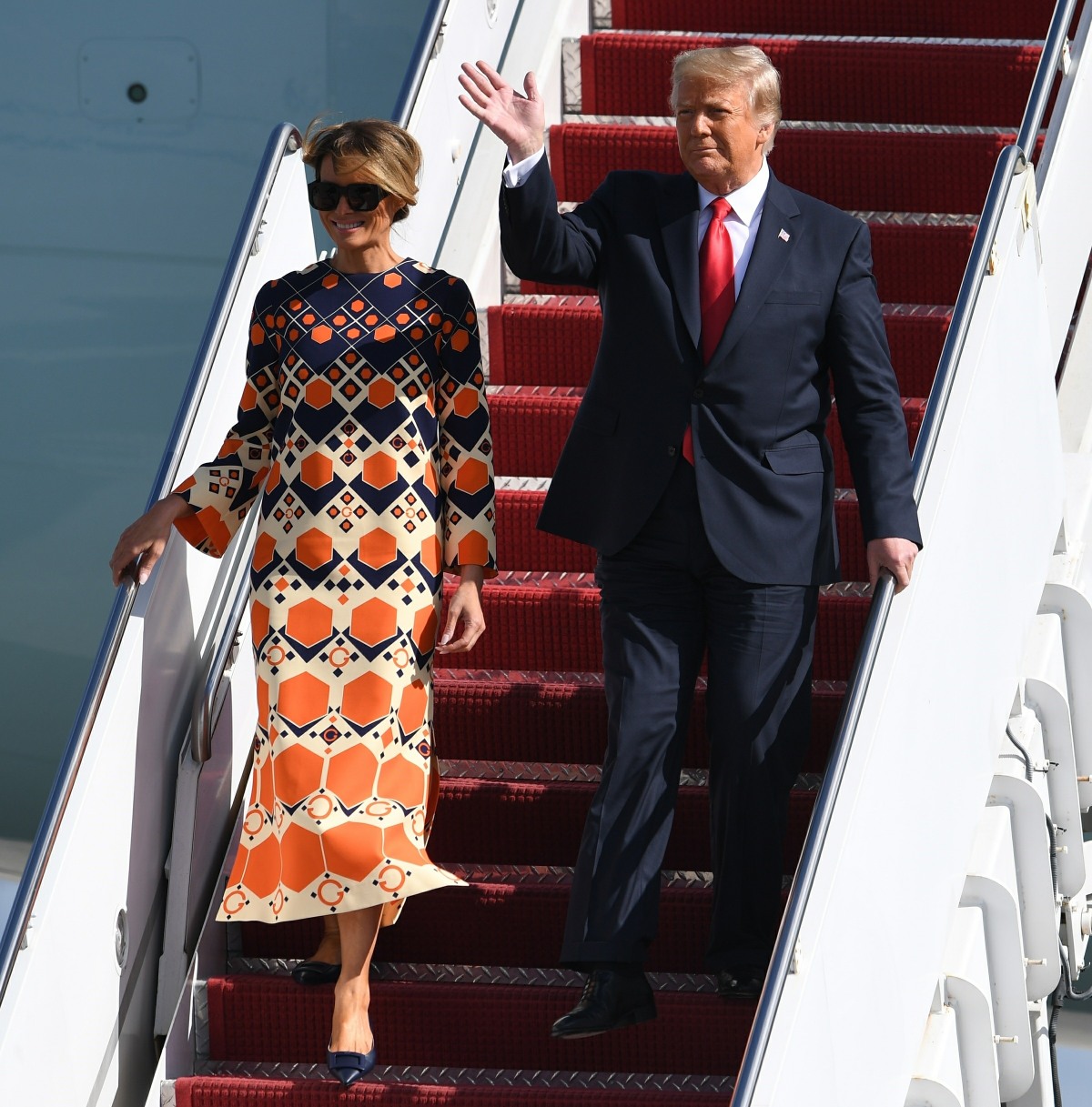 It's been about ten weeks since Joe Biden's inauguration. It feels good, right? Tens of millions of Americans have been vaccinated, a huge, comprehensive stimulus has been passed, and we aren't waking up at 3 am in a cold sweat to see what treasonous bullsh-t Donald Trump has tweeted in the middle of the night. It took some time, but I no longer feel that constant hum of dread every single minute of every single day. Those four/five years were absolutely traumatic.
Of course, there are millions of Americans who want to relive the trauma because they think Trump is some kind of MAGA Jesus figure. But do those people have any money? Perhaps. Perhaps they're already pooling together their stimulus money so they can rent Donald Trump for a special appearance or speech. We know that he does wedding speeches now – we saw him waddle into a Mar-a-Lago wedding and rant about China and Iran to dozens of maskless wedding guests. And now anyone can have that same experience at a price. That price? Adderall, cheeseburgers and Nazi antiques.
Visitors to Donald Trump's new website can book the former president and his wife, Melania Trump, for personal appearances and greetings. One page on the website, 45office.com, deals with "scheduling". Users "interest[ed] in inviting Donald J Trump or Melania Trump to participate in your event" are instructed to use a form provided.

Among questions to be answered are "Will Media be Present?" and whether any "Notable Attendees" are expected. Former presidents and major public figures often sign up with professional agencies for public speakers. Trump's move, however, is typical of a man ever eager to control his own image – and all profits from it.

His new website also offers personalized greetings. Unlike celebrities including the former Trump campaign manager Corey Lewandowski, who signed up with Cameo, a website that sells greetings and messages from celebrities, Trump's website does not say he is charging for the service – or for scheduled personal appearances. Trump's staff does seem to be attempting to filter out any embarrassing or pranking requests. Last year, for example, a comedian paid Lewandowski to congratulate a fictional small child for "using the big boy toilet" and "doing a great job with your poopies".

A statement on Trump's website reads: "Thank you for your interest in receiving a greeting from Donald J Trump and Melania Trump for your special occasion. Please allow up to six weeks for processing of your request." Reasons for requesting a greeting are listed as: "Birthday (adult), Birthday (child), Birthday (veteran), Military retirement, Wedding, Wedding anniversary, Condolence, New baby welcome, Graduation, Girl Scout gold award and Eagle Scout award."
Most national political figures sign up with well-respected public-speaking firms and set their prices right out of the gate. This was one of the stupid reasons why people pretended to hate Hillary Clinton: she gave paid speeches to hedge funds and insurance companies and the like. Bill Clinton gives paid speeches, as do Barack Obama and George W. Bush. Post-presidency work can be lucrative and discreet, especially given that there are well-established agencies which can weed out the dumb requests and maximize a politician's earning potential. What Trump is doing is not that. What he's doing is just another tacky, ridiculous grift. Trump and his dipsh-t wife Melania expect to get handed a wad of sweaty, cocaine-laced $20 bills for Zooming into some MAGAt's birthday party and ranting about a "stolen election" and "fake news."
Photos courtesy of Avalon Red, Backgrid.