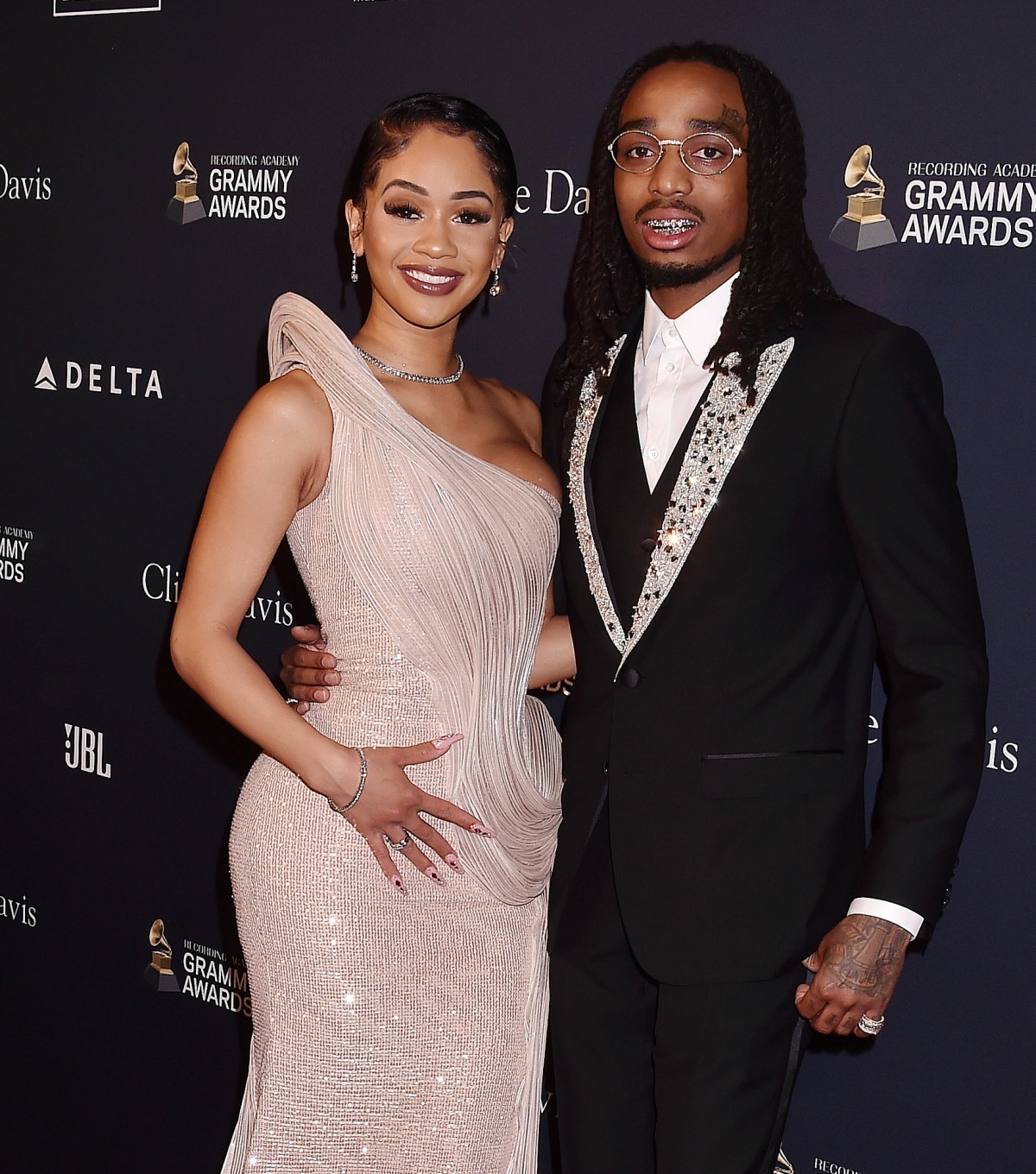 Trigger Warning.
As we discussed earlier this week, TMZ got their hands on a security video from an elevator in an LA apartment building. The elevator video showed a physical altercation between Quavo and Saweetie last year, in what was then her apartment building. She appeared to be leaving with a box of stuff, and the elevator door opened onto what looking like an ongoing fight. She looked like she threw hands, then Quavo drags her into the elevator and shoved her into the wall, where she collapsed and sat on the floor sobbing. Quavo didn't help her up, and he looked down on her coldly several times. It was bad. Now the LAPD is investigating:
Quavo and Saweetie could soon be answering to the LAPD, because cops have opened an investigation into their elevator altercation … TMZ has learned. Law enforcement sources tell us LAPD detectives have seen the video, obtained by TMZ, showing the now ex-couple fighting over a video game console box, and cops want to meet with both parties, separately, to discuss what went down.

Our sources say the situation could be considered an instance of domestic violence, where both parties are in the wrong. Cops want to determine what happened before and after the elevator surveillance footage was captured. As for the possible criminal case, we're told once cops wrap their investigation, they'll likely turn it over to the City Attorney to review for possible changes.
I don't know Quavo or Saweetie, but I'm going to go out on a limb and say that neither of them reported this incident for their own reasons. Not least of which is what is the LAPD going to do? Sure, this likely qualifies as misdemeanor battery or perhaps even felony assault, but all Quavo has to do is say "she hit me first" and the cops will be like "oh okay, case closed." Bet.
Meanwhile, Saweetie did break her silence days after TMZ released the video. She told TMZ:
"This unfortunate incident happened a year ago, while we have reconciled since then and moved past this particular disagreement, there were simply too many other hurdles to overcome in our relationship and we have both since moved on."
The verb tenses are throwing me off! I guess she's saying that had "moved past" the elevator incident and were still together but they still broke up a year later for other reasons, namely Quavo is a cheater, a gaslighter, an abuser and a garbage human. Quavo also released a statement last night, after he heard what Saweetie had to say. Quavo said: "We had an unfortunate situation almost a year ago that we both learned and moved on from. I haven't physically abused Saweetie and have real gratitude for what we did share overall." Horsesh-t. He's on camera, physically abusing Saweetie.
Here's the elevator footage again. It's genuinely horrible but I have no idea why the LAPD is being all eager-beaver about the footage. I bet Quavo and Saweetie don't even agree to give their statements to the police.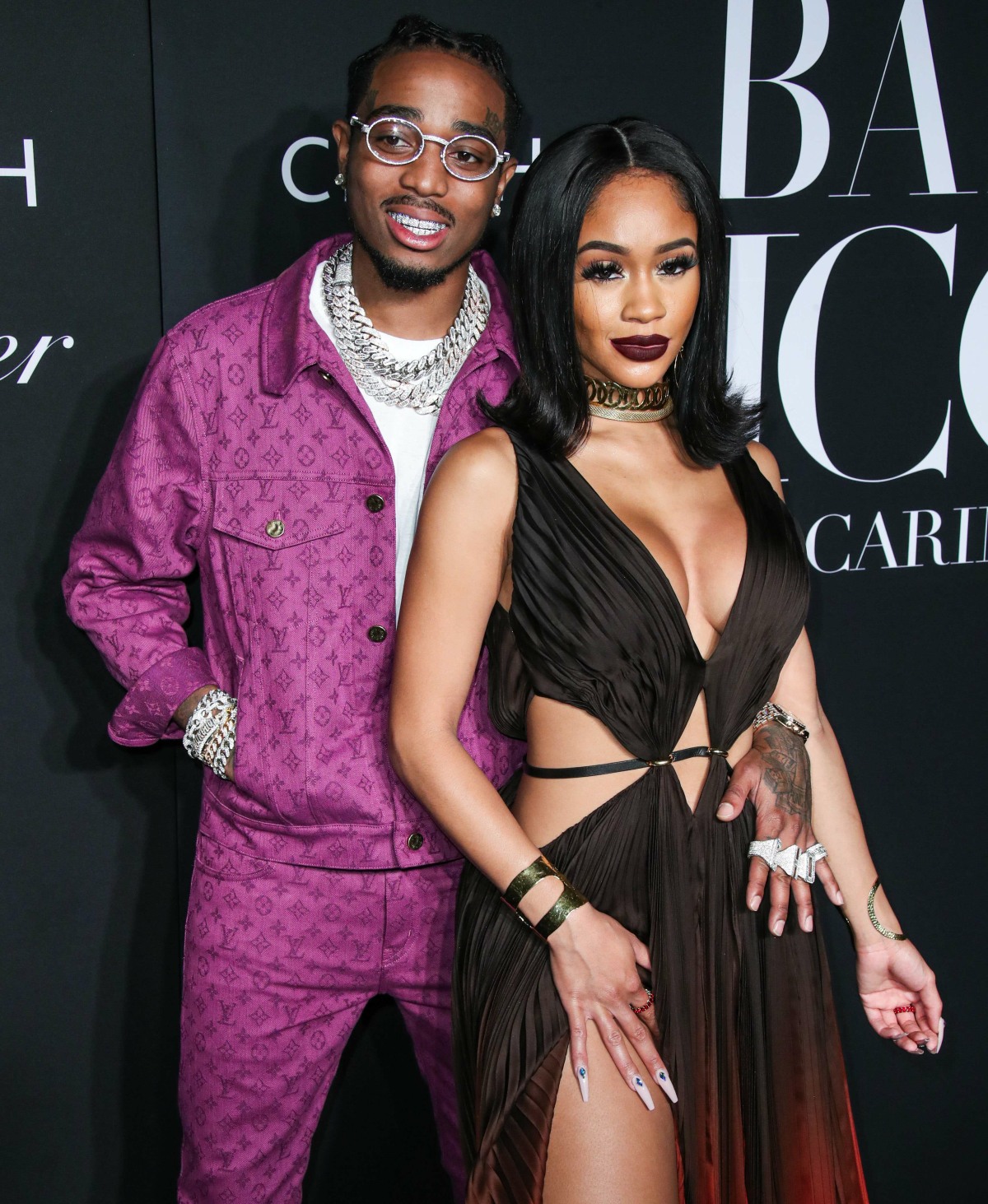 Photos courtesy of Avalon Red.