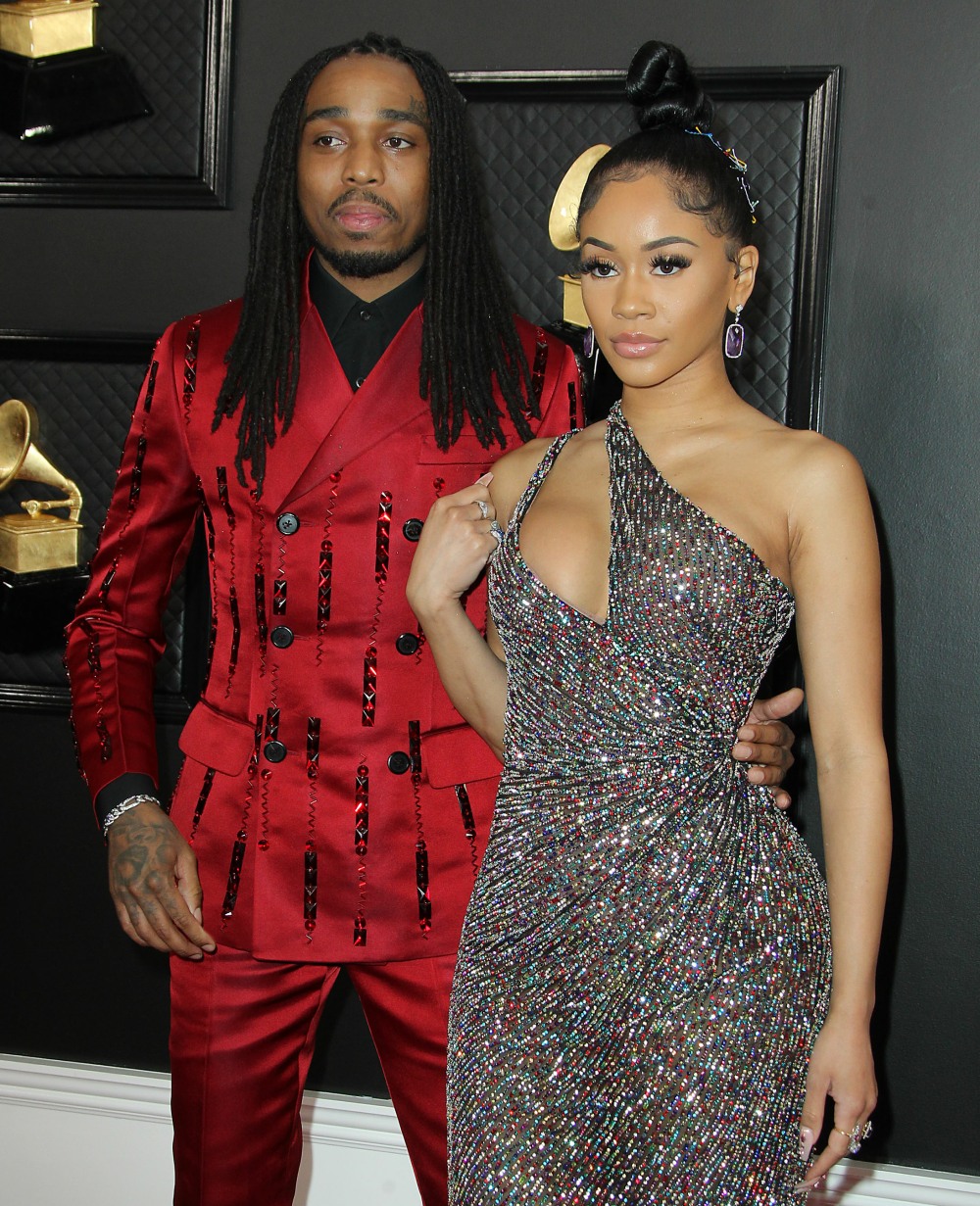 Two Fridays ago, Saweetie announced that she and Quavo were done. They reminded me a lot of the early version of Cardi B and Offset – young, attractive, popular, well-connected, musical and, as it turns out, toxic. Saweetie is 27 (Cardi is 28) and Quavo is 29. My take on the breakup wasn't that it was particularly nasty – Saweetie tweeted this:
I'm single. I've endured too much betrayal and hurt behind the scenes for a false narrative to be circulating that degrades my character. Presents don't band aid scars and the love isn't real when the intimacy is given to other women.

— 220 (@Saweetie) March 19, 2021
I emotionally checked out a long time ago and have walked away with a deep sense of peace and freedom. Excited for this new chapter of elevation 🙏🏽

— 220 (@Saweetie) March 19, 2021
So it's clear: he cheated and she endured "hurt" behind the scenes. She knew when to fold 'em and she walked away. When Quavo got bitchy about her tweets, she responded this way:
Take care https://t.co/cNiQqDFtzR

— 220 (@Saweetie) March 19, 2021
Since then, she hasn't looked back. Zero backsliding, just promoting her own work, her Cosmo cover, her new music, portraying herself as "over it" and fun and single. Completely classy and mature. I loved everything about it. Well, I thought the whole breakup thing was just about Quavo cheating. But it's a hell of a lot darker than that. TMZ got their hands on a video of Quavo and Saweetie before their breakup – according to TMZ, it's security footage from an elevator in an apartment building where Saweetie used to rent a place. TMZ says this happened last year.
As the elevator door opens, you can see Saweetie and Quavo already physically fighting and it looks like he's trying to take away that orange case. The fight spills into the elevator and he shoves her. She ends up crumpled on the ground. While there's no audio, I recognize the way she's swaying on the floor of the elevator. She's crying, if not sobbing. Quavo seems to push the elevator buttons back to the floor they were on before, and he waits until she stands up and comes out of the elevator. My read on this: they were already fighting and arguing about something serious before the video begins. He assaults her and leaves her on the floor, sobbing, and then orders her to come back to the apartment or whatever. It's really disturbing. I'm so glad she was able to walk away from him.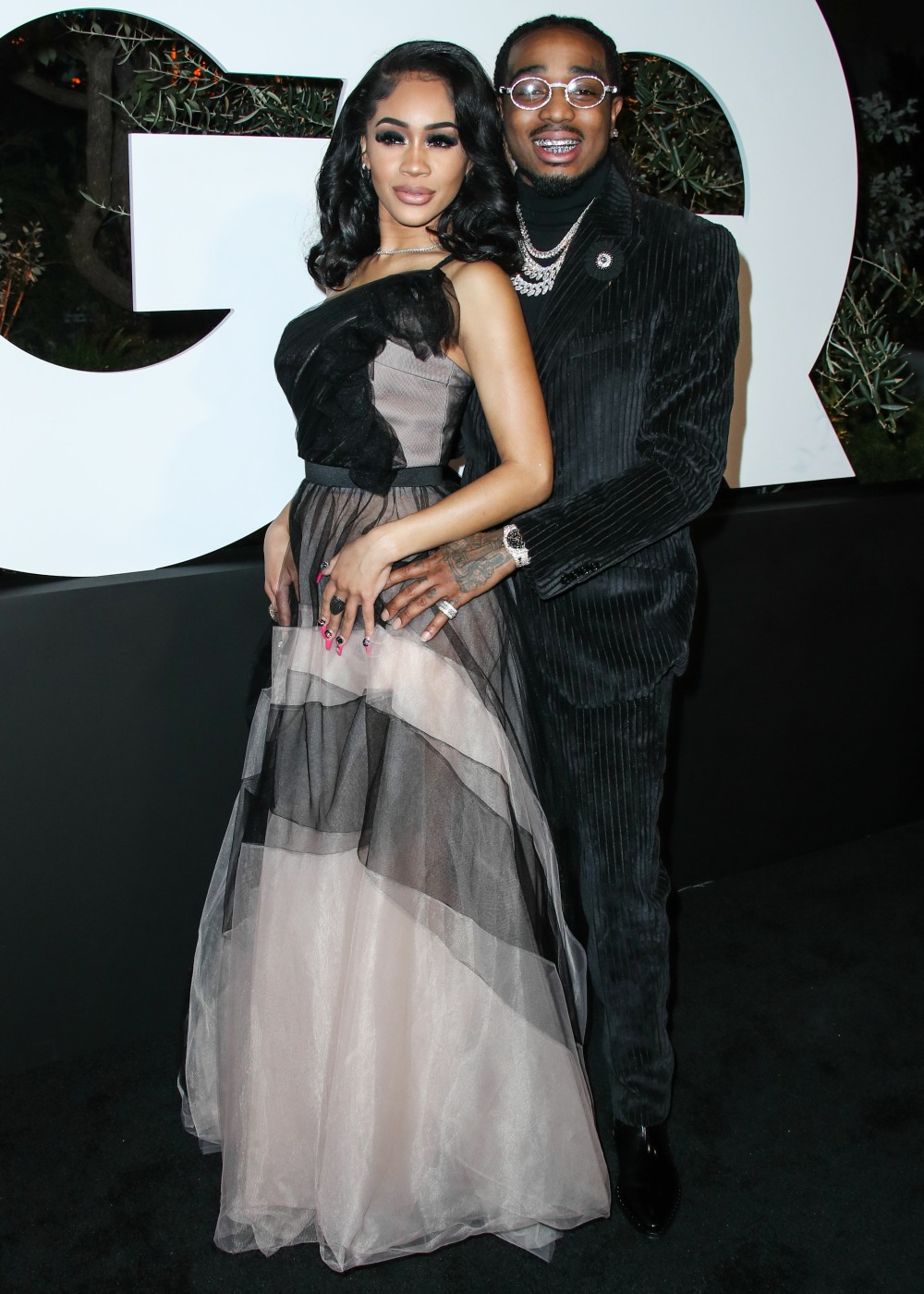 Photos courtesy of Avalon Red.