Adam Brody appeared on Anna Faris' podcast, Unqualified. I don't think he has anything to promote right now so I think he was probably just doing Anna a solid by coming on as her guest. Adam and wife Leighton Meester just welcomed their second child, a son, in September, so they've both been sticking close to home these days. Well, that and you know – the pandemic. But Adam had a little time on his hands, so he decided to call into Anna's podcast and talk about how incredible his wife is. He also talked about the first time he actually met Leighton, which was a chance encounter at an LA institution, Canter's Deli.
For a few years after they met, Adam Brody assumed Leighton Meester wasn't a good person. It was only after they started dating in 2013 that he came to realize "she's literally like Joan of Arc."

Adam revealed that he met his future wife around the same time that his breakout show, The O.C., was coming to an end and her hit, Gossip Girl, was just getting started. (The O.C. ended on Fox in 2007, the same year Gossip Girl first aired on The CW).

The chance encounter occurred at Canter's Deli in Los Angeles nearly 15 years ago.

"Josh Schwartz produced both shows and literally the first time we met, that whole cast was eating at Canter's and I lived at Canter's for like my entire 20s," he explained. "And I was leaving, and he introduced all of us."

He "bumped into" Leighton two or three times over the next couple of years, before they were both eventually cast in the 2011 movie The Oranges.

"We did this movie together," he said. "I was seeing someone at the time… So we met kind of through mutual work friends off and on. And then we didn't get together about a year after that movie, when I was single."

"I was very attracted to her from jump. She's a heavenly creature," Adam gushed. "I thought she was gorgeous. And even when we did the movie, there was chemistry there, but I was seeing someone."

Yet, he had to confess, "But I had no idea whether she was a good person or not. And, in fact, kind of assumed she probably wasn't for like the first handful of years that I didn't know her, just because, I don't know, Gossip Girl."

Adam continued his story, saying, "And I was like, 'Oh, she's cool.' But I still didn't know, and that continued even to when we first started dating… And come to find out she's literally like Joan of Arc. She is the strongest, best person I know. She is my moral compass and North Star, and I just can't say enough good things about her character. It's crazy."
[From E! via Just Jared]
Adam is one of those people that I cannot read his quotes without hearing his voice, which made this story that much more enjoyable. As a big fan of Canters Deli, I have to believe any relationship that originated there has to be blessed in some way. It's like the Lordes of Los Angeles. I hate to be *that* gossip right now, but I didn't watch either The O.C. or Gossip Girl – I know they were good, but real teen dramas, right? Like borderline soap-operas? I only ask because I love how two of the leads end up in this wholesome love story where they couldn't date because they were seeing other people and they aren't the type to cheat. So they just waited until the time was right and now Adam's out here talking about Leighton being his moral compass because she's Joan of Arc. That's dreamy. He went on to say that she's never been rude to anyone and that, "no genuine person has a bad thing to say about her." The caveat about "genuine people" is that Leighton will tell a paparazzo trying to get her to sign risqué photos for profit to take a hike, but Adam respects her ability to stand up to them. Even Adam's O.C. and real-life ex, Rachel Bilson, recently gushed to Dax Shepard about how amazing Adam and Leighton are together. It's just so nice all around… and so not teen drama-y.
I loved the part where Adam admitted he judged Leighton by her Gossip Girl character. I'm guilty of that, but my mom is worse. Val Kilmer was persona non-grata in our house after Top Gun. Thank gawd for Tombstone, it gave Val permanent redemption. But I love that actors are guilty of the same judgements. And what a testament to Leighton's portrayal of Blair if she even had a fellow actor deceived by her bad girl facade. Also, how nice is it that Bad Girl Blair is really this sweetheart that no one can say a bad word about?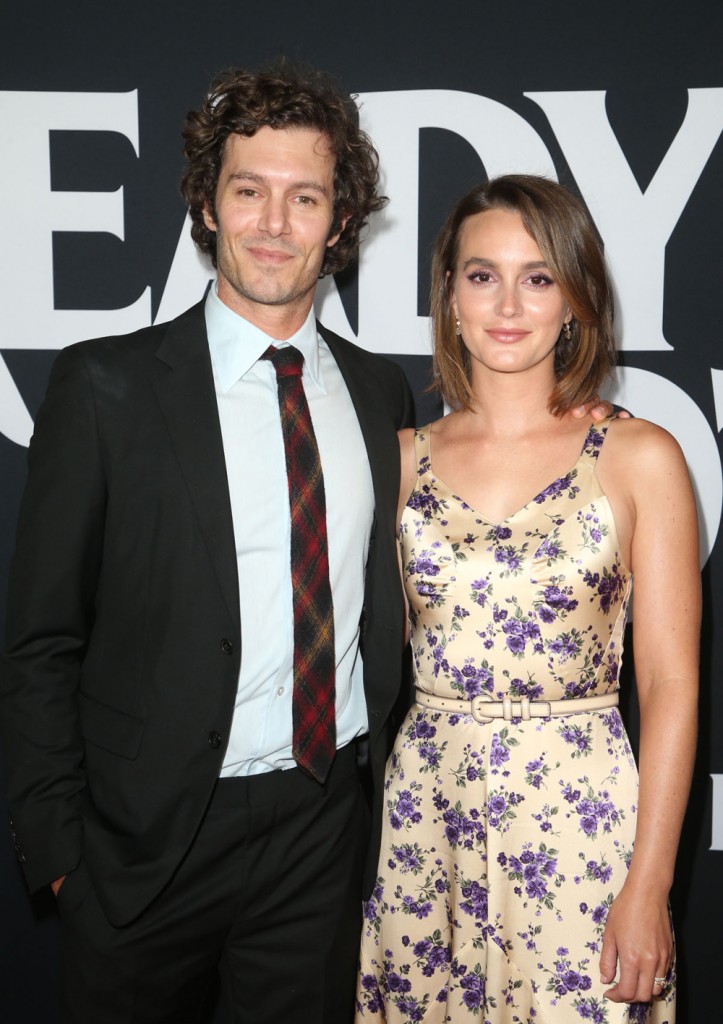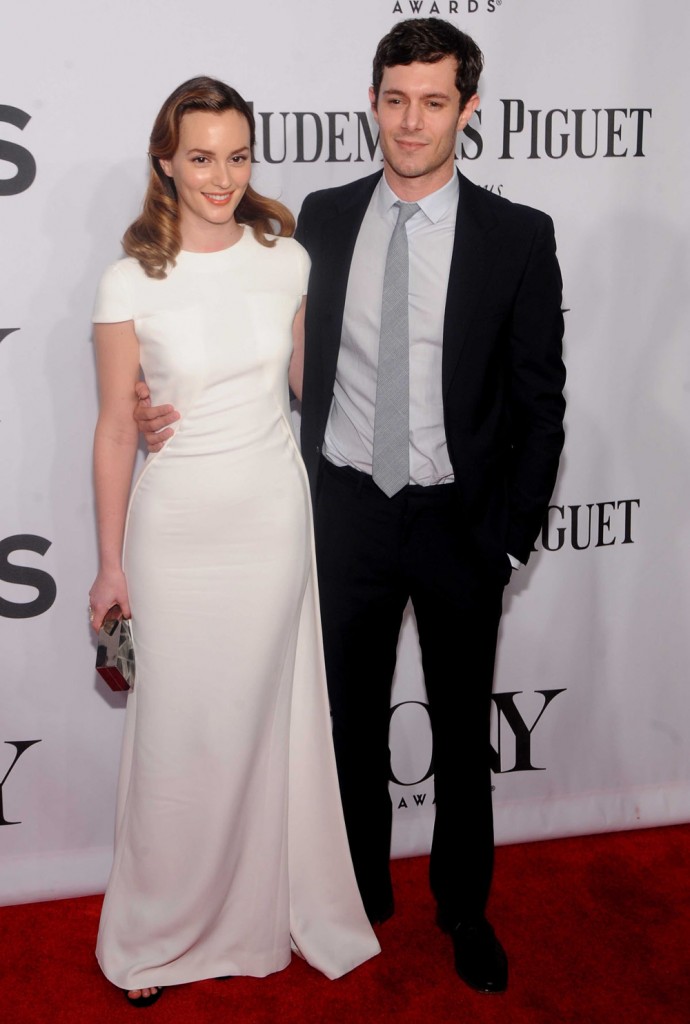 Avalon and Getty Images