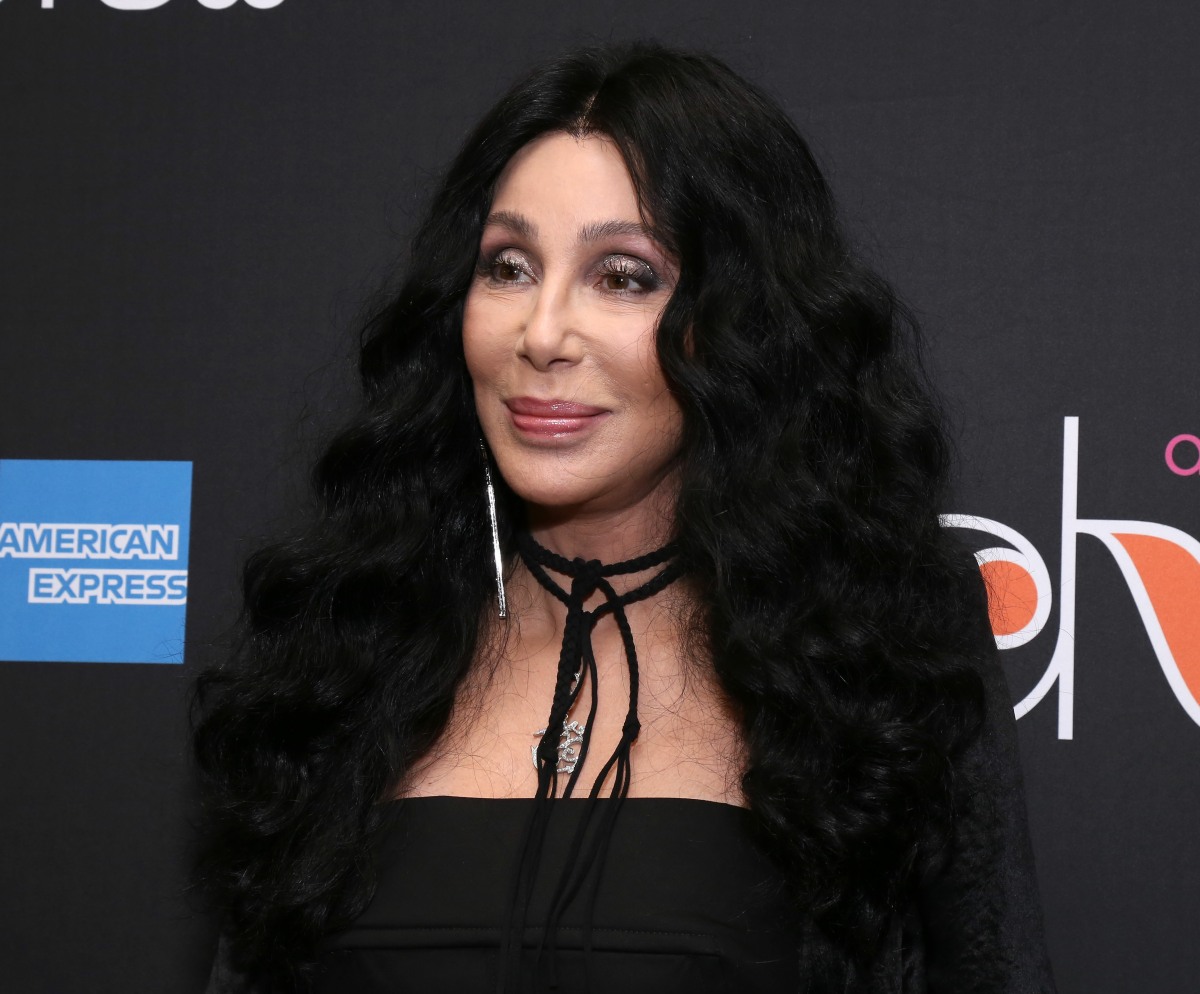 Last week, Derek Chauvin's murder trial began. Chauvin was the cop who murdered George Floyd last year, and the testimony and videos from the trial have been appalling and heartbreaking. Many people have been following the trial developments every day. I can't. It breaks my heart and I think Chauvin will probably be found not-guilty. It's really pathetic, but juries don't like punishing cops who murder people. Anyway, people have been having a lot of feelings about Chauvin. Cher is one of those people – she thinks that if she had been there, in Minneapolis that day, that she would have been able to do something:
Cher might want to turn back time after getting roasted on Twitter Friday night when she said she was watching the Derek Chauvin murder trial and wondering if she could have helped George Floyd had she been in Minneapolis at the time.

"Was talking With Mom & She Said 'I Watched Trial Of Policeman Who Killed George Floyd,& Cried,'" Cher tweeted. "I Said 'Mom,I Know This Is Gonna Sound CRAZY,But.. I Kept Thinking …..Maybe If I'd Been There,…I Could've Helped."

The 74-year-old singer took heat from many sides, accusing her of being a "white savior" and making the death of Floyd all about her.
She seemingly apologized for her tone-deaf "rip but I'm different" kind of tweet. But then she kept going this past weekend:
Wrestled With This Twt, Because I Thought some ppl wouldn't understand, Or Believe an Entertainer Could have Honest emotions about a human Being,suffering & Dying,even if It's Only Shown On tv. You Don't Know What I've Done,Who I Am,Or What I Believe.I CAN,I HAVE,& I WILL..HELP

— Cher (@cher) April 3, 2021
I Just got off phone With Friend Karen.Told her what Happened,& Realized,You Can Piss Ppl Off,& Hurt Them By Not Knowing Everything That's"NOT Appropriate"To Say.I know Ppl Apologize When They're In a Jam,BUT🤚🏼TO GOD🙏🏼,IM TRULY SORRY If I Upset AnyOne In Blk Community.I Know My❤️

— Cher (@cher) April 3, 2021
This does remind me of when Mark Wahlberg thought that he would have been able to stop 9/11 if he had been on one of the planes. Cher thinks that she would have been able to stop a cop murdering a man on the Minneapolis street if only she had been there. There were multiple witnesses to what Chauvin did and none of them could do anything. That's WHY there were so many BLM protests last year. Because people feel so helpless against a heavily armed and militarized police state which acts with violence and few repercussions.
Photos courtesy of Avalon Red.