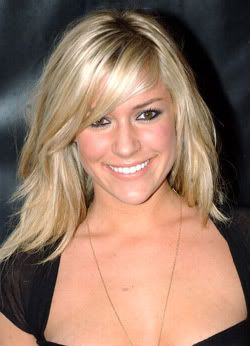 19-year old Laguna Beach reality star, Kristin Cavallari, has been linked with newly single Nick Lachey, 32. Cavallari has denied reports that the two are dating, and now it looks like she may be rid of Lachey entirely. While Lachey was in Cincinnati to promote his breakup song, "What's Left of Me," Cavallari was making out with her ex in public:
In a VIP booth at L.A.'s hot nightclub, Lobby, Kristin Cavallari, 19, and a tall, dark, handsome star were in a deep lip lock, very publicly making out. "They were really getting it on!" The guy was not Nick Lachey, but Brody Jenner- the guy she broke up with right before hooking up with Nick.
"She was thrilled to be back with Brody," says the source. "She was all over him all night. They left together, too."
The article in Star speculates that Nick is not over Jessica and mentions that Nick's friends thought Cavallari was up to no good even before this incident. Still, we doubt that one failed rebound relationship will lead Nick and Jessica to reunite.
Here's Cavallari with some obvious hair extensions at the premiere for "Yo Mamma," where she completely denied dating Lachey.