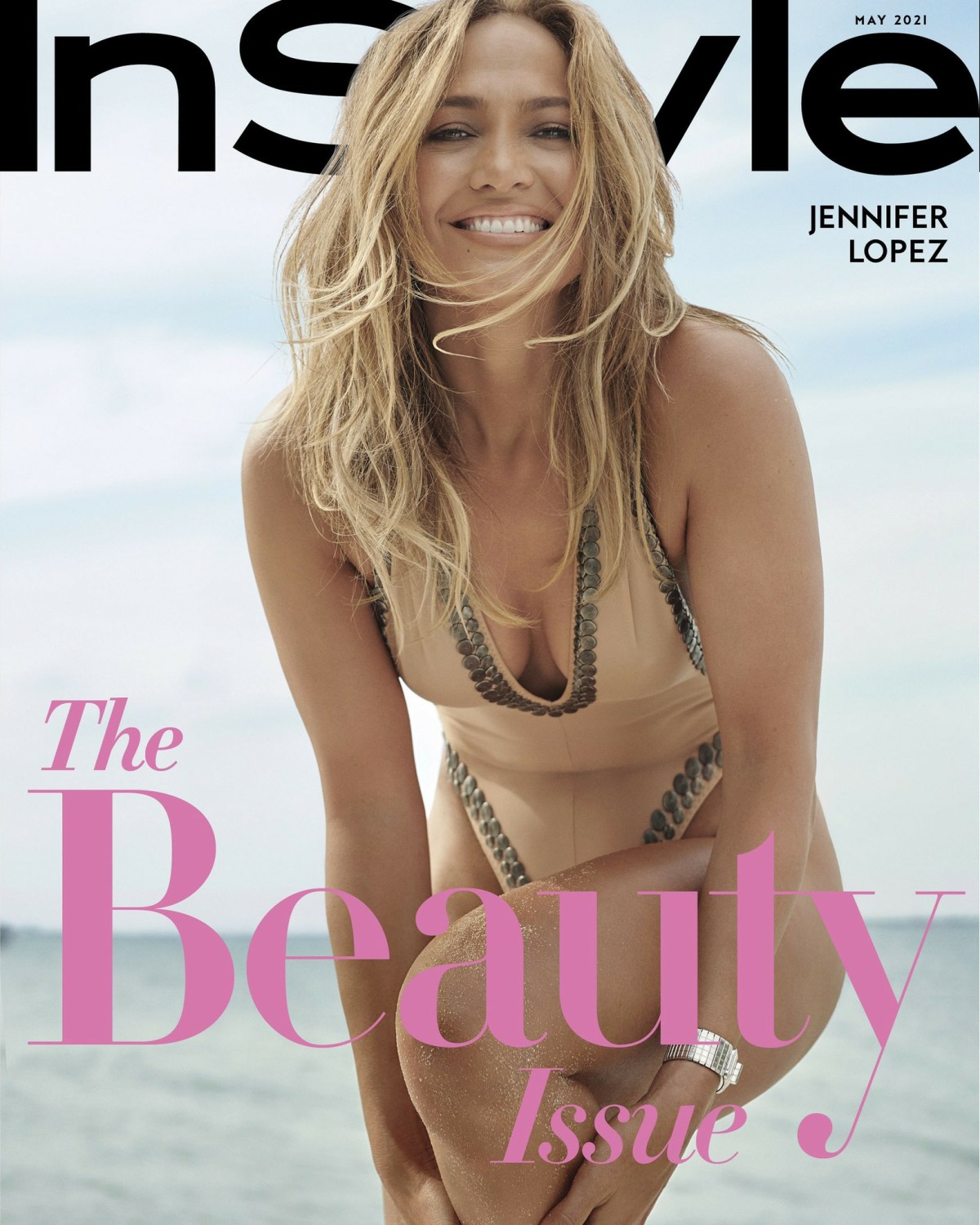 Jennifer Lopez covers the May issue of InStyle, in an interview which was conducted months ago, when she thought she would be promoting Marry Me right now. That film's release got delayed until February 2022, but clearly, Jennifer's magazine profiles are still being published. Page Six made a big deal about how Alex Rodriguez wasn't quoted, or even mentioned, in this cover profile. Which is pretty funny, because this cover profile became a harbinger of doom for the J-Rod engagement and that's kind of amazing – soon after the cover story came out, J-Rod was over and Jennifer and Ben Affleck began hanging out again. You can read the cover story here. Some highlights:
Who originated "J.Lo": "The name J.Lo came from [the late rapper] Heavy D. He used to come by the studio for my first album [On the 6, 1999] and would call me Jenny-Lo, Jennifer-Lo, or J.Lo.When I was doing my second album, I decided to call it J.Lo [2001], and I believe that's when it really stuck!

Ben Affleck on Jennifer: "I thought I had a good work ethic, but I was completely humbled and blown away by what she was committed to doing day in and day out, the seriousness in which she took her work, the quiet and dedicated way she went about accomplishing her goals, and then how she would go back and redouble her efforts. She remains, to this day, the hardest-working person I've come across in this business. She has great talent, but she has also worked very hard for her success, and I'm so happy for her that she seems, at long last, to be getting the credit she deserves.

Affleck on Jen's beauty: "Where are you keeping the fountain of youth? Why do you look the same as you did in 2003 and it kind of looks like I'm in my 40s…at best?"

Jen on her beauty secrets: "I don't have any [beauty] secrets except JLo Beauty — and I'm giving them all to everyone with every product. Ben is funny! He still looks pretty good too. I also think I'm in the best shape of my life. In my 20s and 30s I used to work out but not like I do now. It's not that I work out more; I just work out harder and smarter. And it doesn't take me as long as it did in the past. I do it more for my health than I do for looks, which is funny. When you do things for the right reasons, you actually look better!

On being a working mom: "It's hard for any working mom. You feel guilt anytime you have to work and cannot take care of your kids. It's a balance, and I do the best I can. It doesn't matter if I'm on location or if I'm in the house with them — we are communicating, we are laughing, and we are spending time together. And sometimes I'm even nagging at them to brush their teeth, get into bed to get up for school, all the things you have to do. I cannot begin to list the things that my kids have taught me about myself. I'd have to write a whole separate book on that.
The profile quotes extensively from people in her life personally and professionally, and having read the whole thing… yeah, the fact that Alex isn't quoted at all is notable, as is the fact that no one even mentions him, especially Jennifer. LOL. As for the Affleck quotes… I was surprised that he was being so nice, because historically he talks sh-t about Jennifer whenever he can. Maybe this was some kind of preview of coming attractions. Hm. Also, Ben has never been known for his work ethic, I have no idea what he's talking about. White guys just show up and they're like "omg, check out my amazing work ethic!" Meanwhile, Jennifer is a mom, dancer, singer, actress, producer, businesswoman, perfume maker, skincare line creator, reality show judge and on and on and on.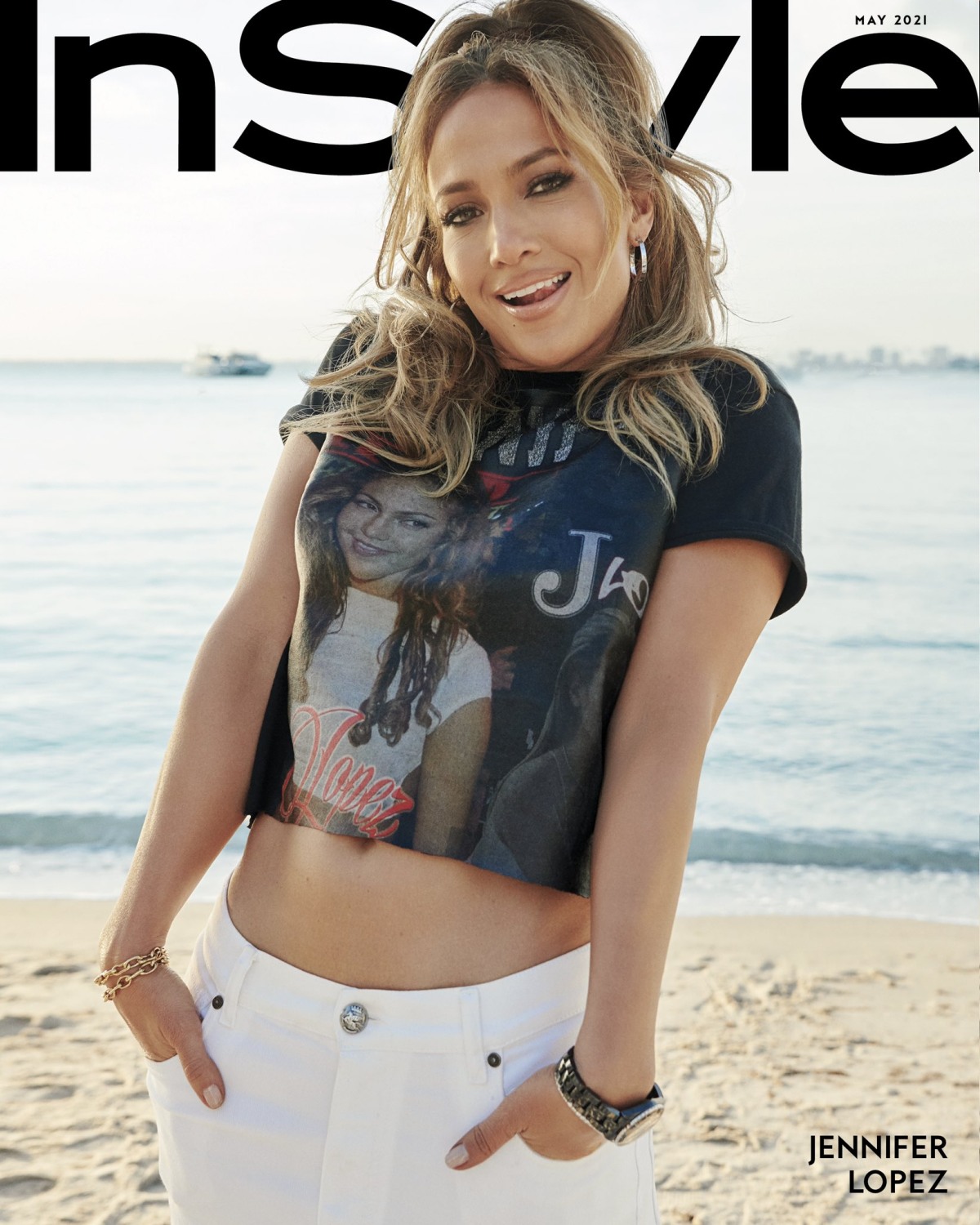 Covers & IG courtesy of InStyle.