Lena Dunham is in the news this week because she's doing a fashion collaboration with 11 Honore, the plus-sized e-commerce site. To promote this fashion line, Lena gave an excessively long interview to the New York Times. Keep that in mind – she didn't talk to Vogue or Marie Claire or InStyle. She didn't go to a women's fashion-focused media outlet for her first promotional interview for this project. That's because she wanted to make it all about she is the only one to see the hole in the market for plus-sized girls who want to dress like Lena Dunham. The most hilarious part of this is that she must have talked about herself for HOURS to the Times and it was all to promote… five items. This is not a "collection." This is barely even a capsule collection! It's five items, one of which is a miniskirt for plus-sized girls!! For the love of God.
Why she did this line: "I am not a celebrity who's ever been asked to represent a product. I am not a person for many reasons who anyone even wants to represent a product." She does, however, love clothes. And in the process of wearing a lot of clothes, and getting a lot of clothes "slightly wrong," and being attacked for the clothes she wore, she discovered a hole in the market. So being Lena Dunham, she decided she was the one to fix it.

She's taking steroids for her post-Covid partial adrenal insufficiency: "Not the cool kind that make you muscular. Just the kind that make your face fat. I'm trying to roll with that. Trying to be chin positive. I can deal with anything, but a triple chin is a hard place to land."

Body-hatred: "It doesn't mean I haven't felt a lot of body hatred in lockdown," she said. She is not a fan of some current terminology, of words like "plus" or "curve" or "body positive." "The thing that's complicated about the body positive movement is it can be for the privileged few who have a body that looks the way people want to feel positive. We want curvy bodies that look like Kim Kardashian has been up-sized slightly. We want big beautiful butts and big beautiful breasts and no cellulite and faces that look like you could smack them on to thin women."

A big stomach: "I have a big stomach, I always have. That's where I gain my weight — especially after early menopause, I have a straight-up gut, like an old man — and that's not where anybody wants to see flesh. It's not like if I posted a sensual nude of myself on Instagram, people would be marveling at my beautiful derrière."

Designers don't understand plus-sized figures: Ms. Dunham said she spent a lot of time on the fit because one of the things most designers don't understand is that making clothes for bigger bodies doesn't mean just adding more fabric or cutting the waist wider. You need to employ darts differently to encompass stomach curves and bottom curves and upper arms that swell in the heat. She really wanted to include a miniskirt because whenever she tried to find one, it would hitch up in the back and, she said, "I can't wear it because I'm basically showing what my mother would refer to as my pupick."

No loungewear: "If a thin girl wears sweatpants, it's kind of cute — like, 'I'm having a rough day!' But for a chubby girl it's, 'You've made a lifestyle choice to give up.'"
Can I vent? I'm going to vent. Most of the time, I'm around a size 12-14 in American sizing, although I have gained some weight in the pandemic year, and much of it has gone to my abdomen. Lena is slightly correct about how most designers of plus-sized clothing just assume that plus-sized women – or just "larger than size 2" women – want to wear bigger versions of the cute clothes thin women wear. This is not the case. People need to design different kinds of clothes for those of us who have a gut or a big butt or yes, big boobs. You would be shocked by how little is out there, blouse-wise, for women with breasts bigger than a C-cup. I would personally love really cute athleisure made specifically for women my size – comfortable, attractive, drape-y lounge pants and V-neck tops which accommodate my enormous rack. Lena has made a five-piece "collection" which only she wants, is my point. This is all just an exercise in her narcissism and it's not actually about Lena wanting to really figure out what bigger girls want to wear, or what would look good on them. And that's HER judgment on plus-sized women in sweats too.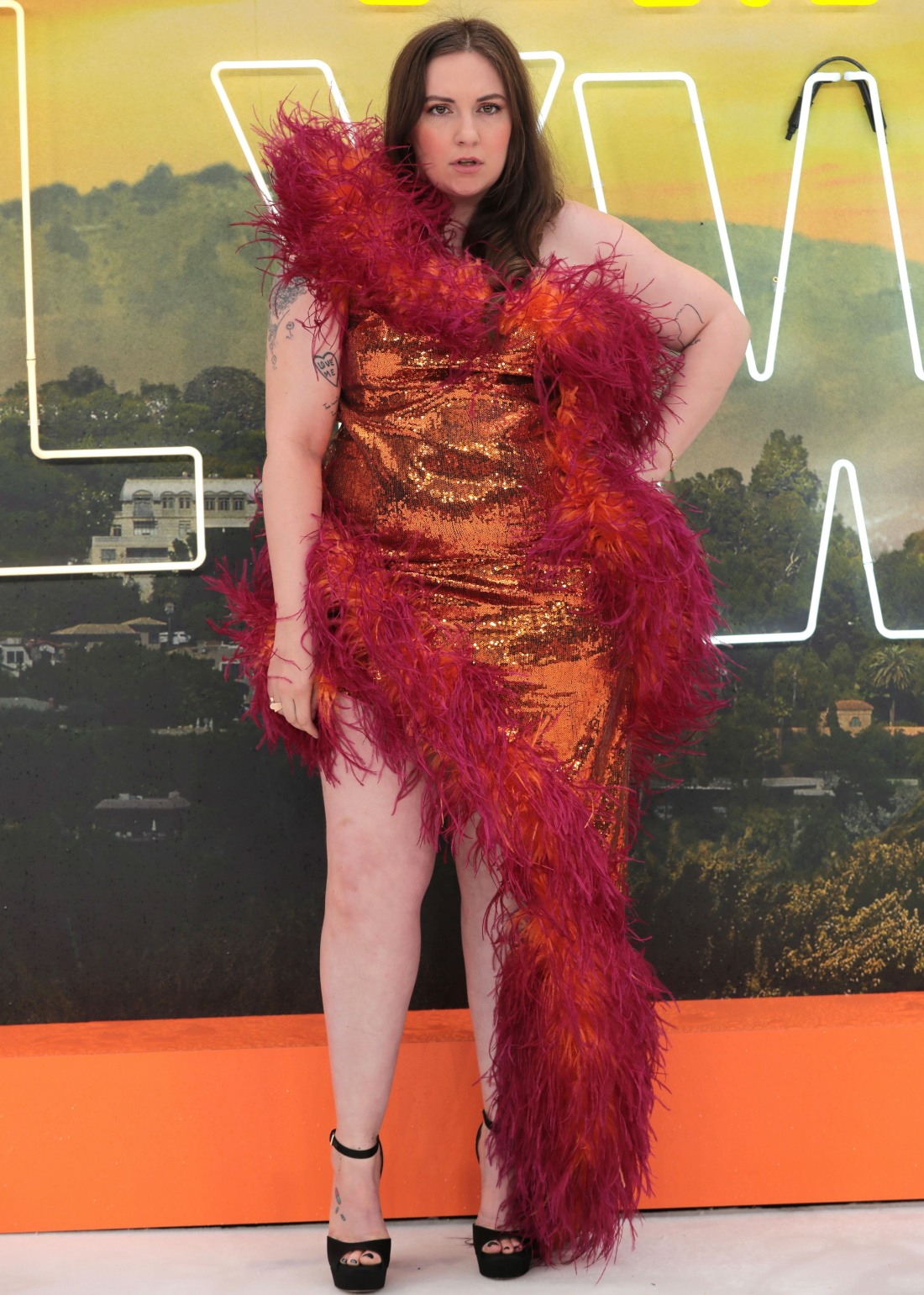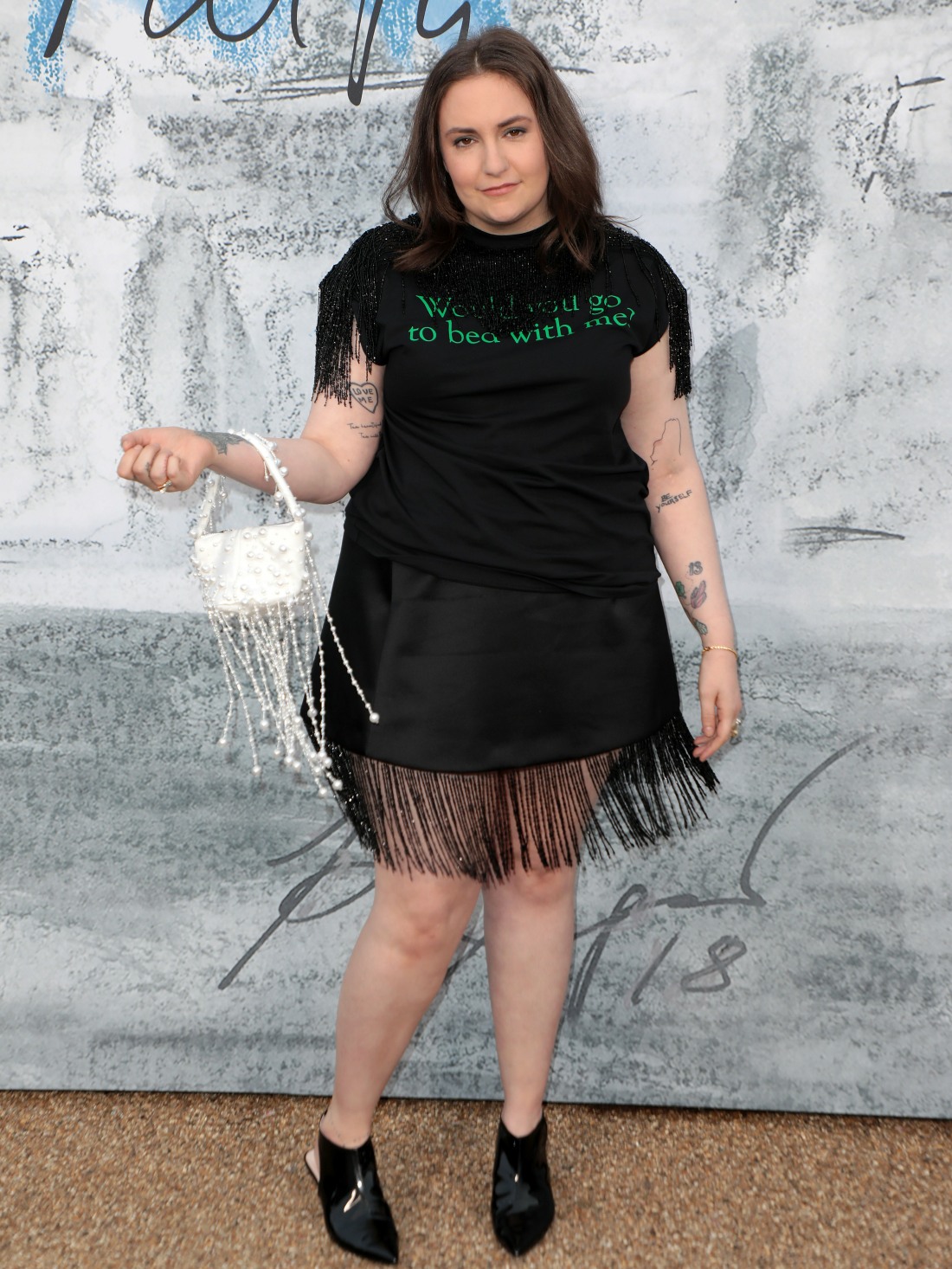 Photos courtesy of IG, Backgrid, Avalon Red.