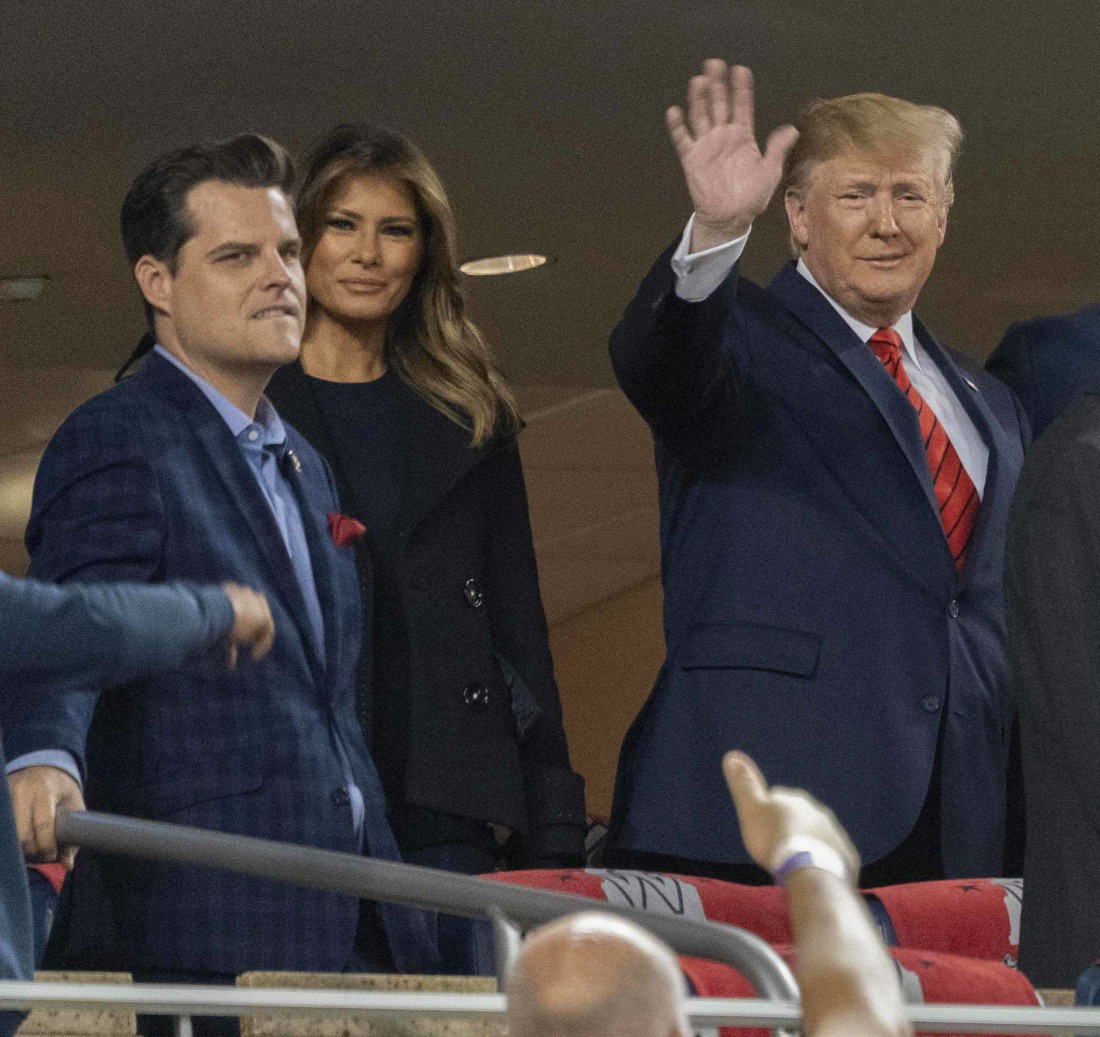 Rep. Matt Gaetz never had much power in Congress. For a brief moment, Republicans had the majority in the House, and Gaetz was just another loyal MAGA vote for the Trump agenda. When Democrats got the majority back in the House, Gaetz fashioned himself as a MAGA extremist, one of dozens of loud, hysterical lunatics screaming constantly on Trump's favorite radio shows and Fox News. While Trump appreciates "loyalty," even he couldn't remember Matt Gaetz. Gaetz was just another faceless, soulless MAGA guy. So of course Trump never considered pardoning Gaetz, even though Gaetz did request a blanket pardon from the Trump White House. As it turns out, Gaetz had some idea that he was under investigation for human trafficking, solicitation and statutory rape.
Representative Matt Gaetz, Republican of Florida, was one of President Donald J. Trump's most vocal allies during his term, publicly pledging loyalty and even signing a letter nominating the president for the Nobel Peace Prize. In the final weeks of Mr. Trump's term, Mr. Gaetz sought something in return. He privately asked the White House for blanket pre-emptive pardons for himself and unidentified congressional allies for any crimes they may have committed, according to two people told of the discussions.

Around that time, Mr. Gaetz was also publicly calling for broad pardons from Mr. Trump to thwart what he termed the "bloodlust" of their political opponents. But Justice Department investigators had begun questioning Mr. Gaetz's associates about his conduct, including whether he had a sexual relationship with a 17-year-old that violated sex trafficking laws, in an inquiry that grew out of the case of an indicted associate in Florida.

It was unclear whether Mr. Gaetz or the White House knew at the time about the inquiry, or who else he sought pardons for. Mr. Gaetz did not tell White House aides that he was under investigation for potential sex trafficking violations when he made the request. But top White House lawyers and officials viewed the request for a pre-emptive pardon as a nonstarter that would set a bad precedent, the people said.

Aides told Mr. Trump of the request, though it is unclear whether Mr. Gaetz discussed the matter directly with the president. Mr. Trump ultimately pardoned dozens of allies and others in the final months of his presidency, highlighting his willingness to wield his power to help close supporters and lash out against the criminal justice system. In recent days, some Trump associates have speculated that Mr. Gaetz's request for a group pardon was an attempt to camouflage his own potential criminal exposure.

Gaetz's spokesman said in a statement: "Entry-level political operatives have conflated a pardon call from Representative Gaetz — where he called for President Trump to pardon 'everyone from himself, to his administration, to Joe Exotic' — with these false and increasingly bizarre, partisan allegations against him. Those comments have been on the record for some time, and President Trump even retweeted the congressman, who tweeted them out himself."
Womp womp. Gaetz tried so hard to please his Trump-daddy and daddy wouldn't even help him with a lil' pardon. I keep thinking about how reckless and completely CRIMINAL Gaetz must have been for the Trump-Barr DOJ to open an investigation. How far-reaching was Gaetz's prostitution and human-trafficking ring? Apparently, Gaetz was barely even covering his tracks. All of this stuff was being conducted in hotels, and there are ATM, Apple Pay, Venmo records and all that.
Also:
"Where is Rick? He's here," Trump says, looking for Gaetz, before getting his name right and calling him "Matt," saying, he's been "one of our stars."

— Maggie Haberman (@maggieNYT) October 16, 2020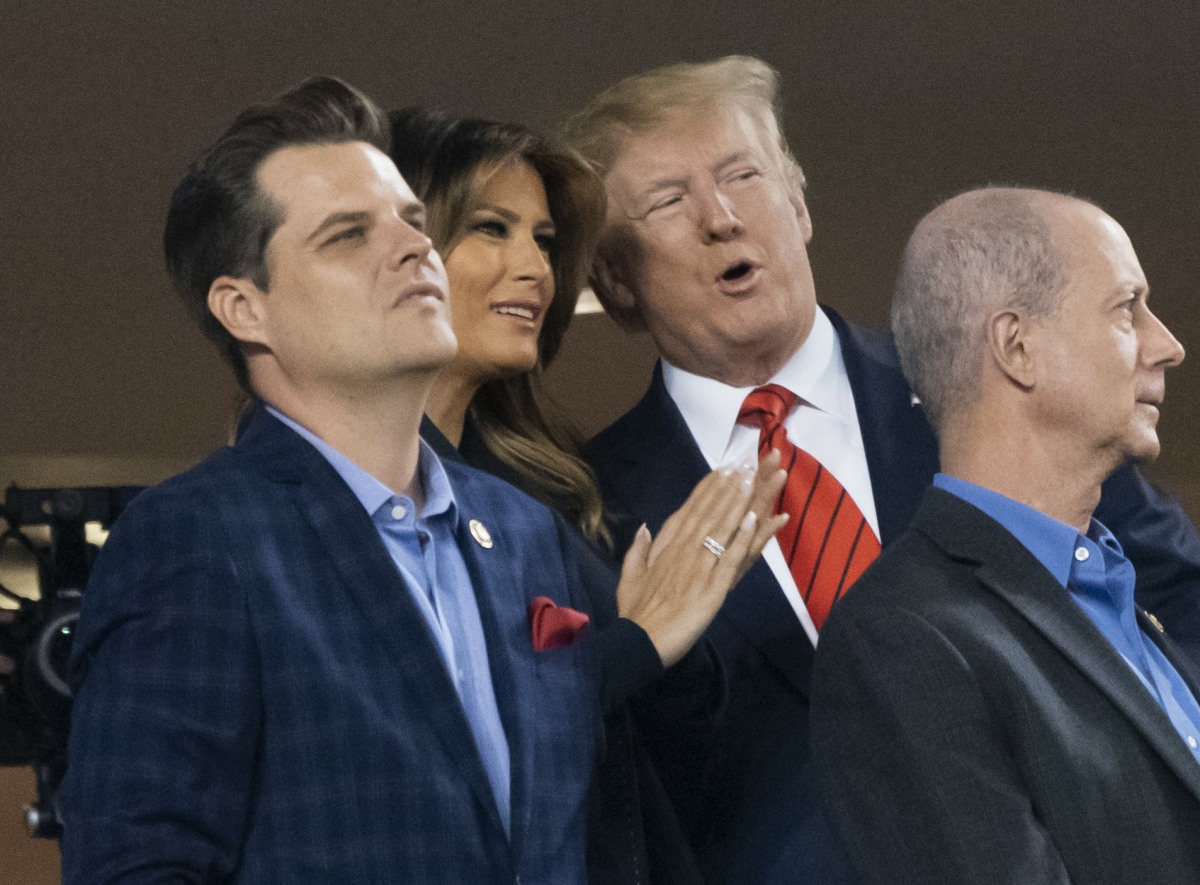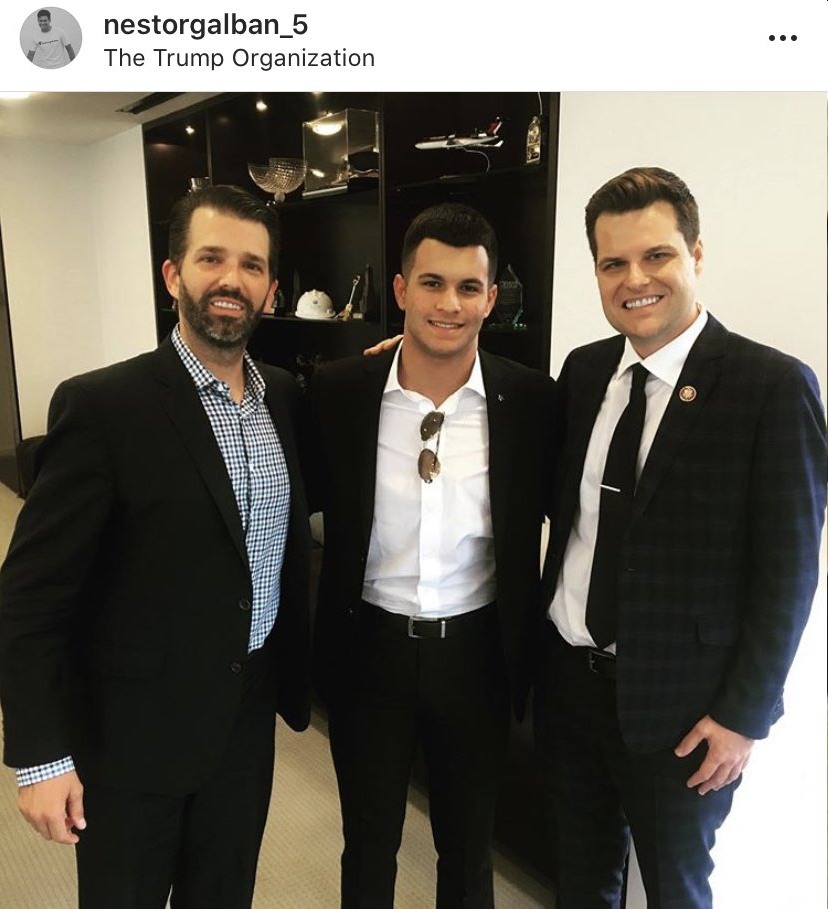 Photos courtesy of Avalon Red.