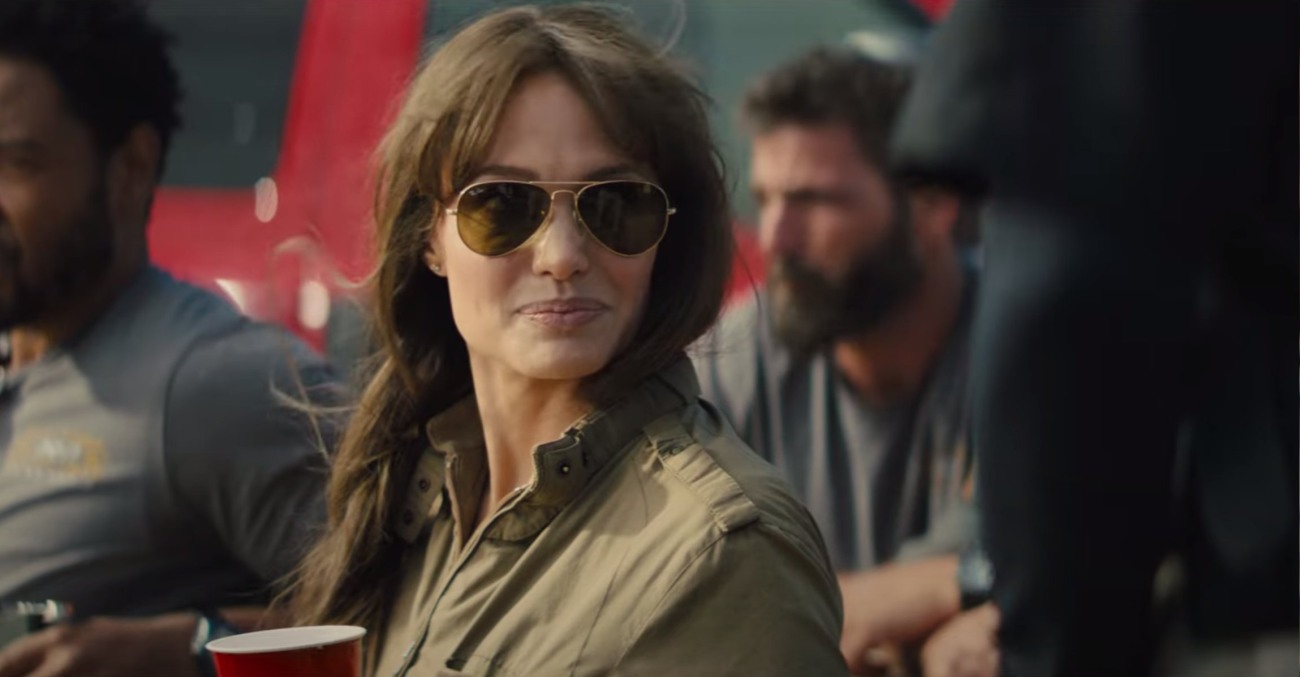 Writer/director Taylor Sheridan knows how to create some stark, deadly and terrifying circumstances within his films and scripts. He wrote Sicario (an underrated film) and he wrote and directed Wind River, a film which still haunts me. He is able to create these vast spaces within his stories and it feels old-fashioned yet modern. The idea of a person being stuck in a fire, or being stuck in the unforgiving natural world is nothing new. But damn, this feels new. Sheridan's latest film is Those Who Wish Me Dead, starring Angelina Jolie, Jon Bernthal, Nicholas Hoult, Aidan Gillen (Littlefinger!!!) and Tyler Perry (Madea!!). The first trailer was just released and OMFG.
Angelina!! She looks GOOD! Do I buy her as a firefighter? Not really, but I definitely believe that she would be someone nestled in a lookout in a forest. While she's played action-heroines many times, the action in this film will be very grounded, very realistic, especially given that they're literally trying to outrun a forest fire AND armed assassins. Also: why even put Jon Bernthal and Angelina Jolie in the same movie if you're not going to give them a sex scene? Come on!! There better be some action between them before the fire starts. He's so ridiculously hot and so is she. I'm a bit surprised that Hoult is in this? This does not seem like his jam at all, but maybe he wanted to work with La Jolie and Sheridan.
Also, should we talk about Jolie's bangs?? She's had bangs before. While y'all know my feelings about bangs, Angelina definitely pulls them off, right?
Angelina jolie with bangs in 'those who wish me dead' it's another level pic.twitter.com/7rg13mejWn

— Angelina Jolie™ (@Jolietheetherna) April 7, 2021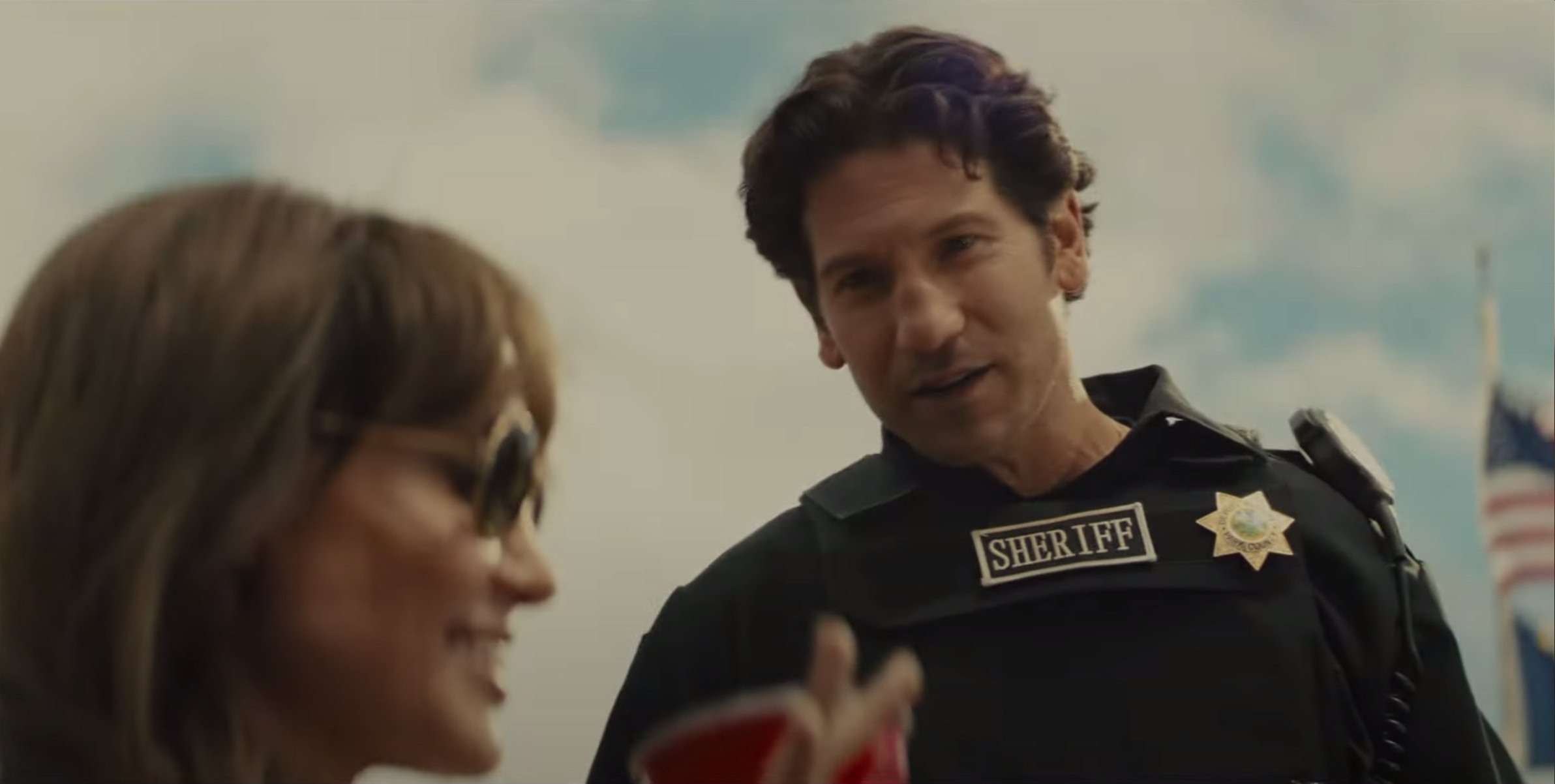 Screencaps from trailer.