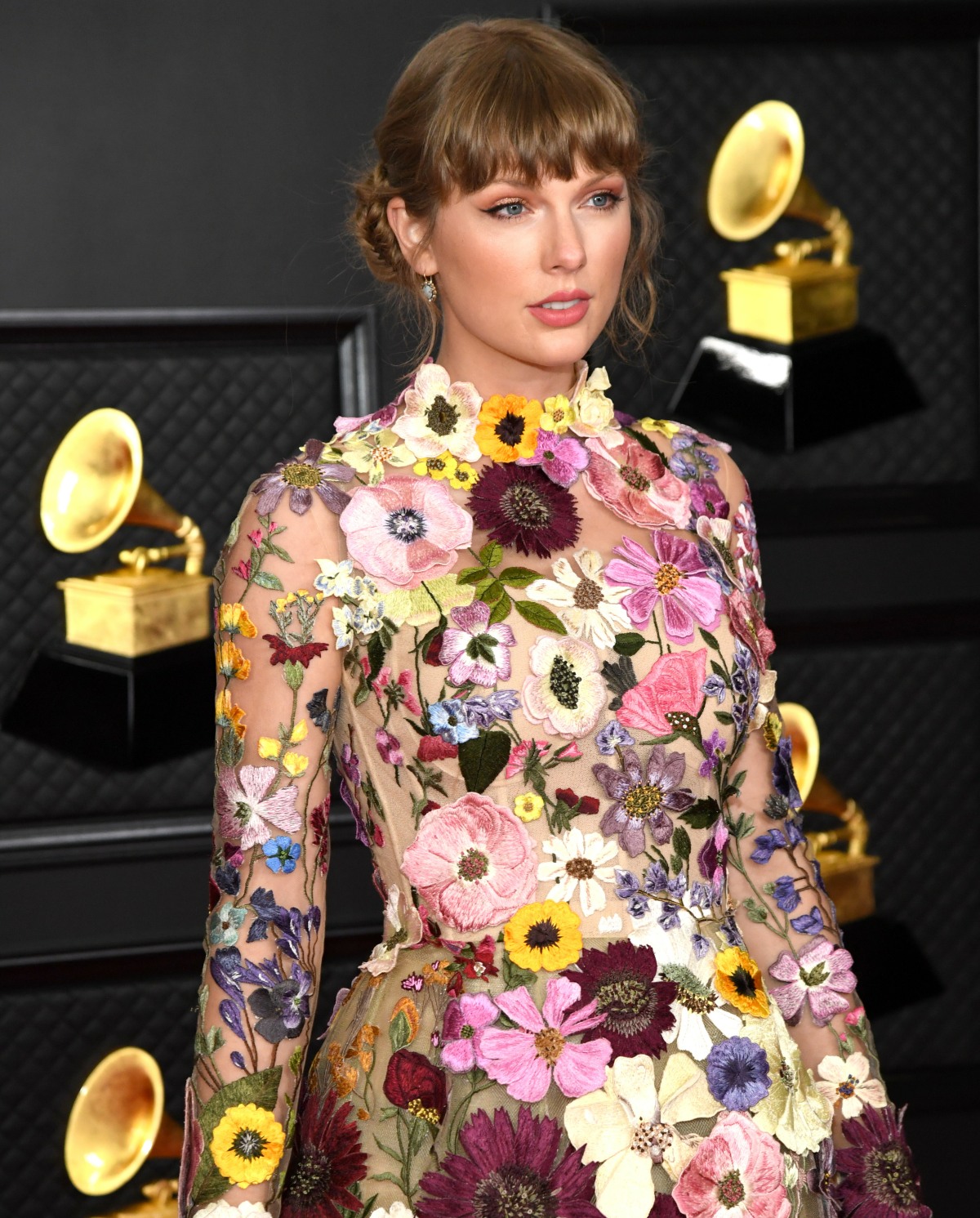 As we know, Taylor Swift is in the process of re-recording her first six studio albums, the ones she recorded under her Big Machine recording contract. She's already re-recorded Fearless, which comes out this week. As such, Taylor of course wants to dominate the cultural conversation, which is why she tweeted this:
Me in 2020: life is chill, writing songs based in fiction to avoid drama, feeling pretty grown up

My 2008 music from the vault, in a goblin voice: "REELEEEEEEASE MR PERFECTLY FIIIIIIINE" https://t.co/PCexr31q9x

— Taylor Swift (@taylorswift13) April 7, 2021
As you can assume, "Mr. Perfectly Fine" is a song which didn't make it onto Fearless at the time for various reasons, but she's recorded it and included it on her "re-release" of the album. Here's the lyric video:
It's… okay. Not my vibe, but I'm sure if she had released it as a single in 2008/09, it would have been well-received. It's very much of that Swift era, a perfectly okay pop song and a perfectly obvious blind item song about a guy who dumped her. That guy? Joe Jonas, of course. That's who she was writing about in the Fearless era, and sources have confirmed all over the place that this is about Jonas. Which makes it all hit close to home for Joe's current wife Sophie Turner, who is a member of the Snake Fam.
We're living for the queen-raderie. After Taylor Swift released "Mr. Perfectly Fine" — which many fans speculate was written about Joe Jonas during her Fearless era — Sophie Turner shared the song on her Instagram Story, calling the track a "bop." And Swift? She had the perfect Game of Thrones reply.

"It's not NOT a bop," wrote Turner, 25, who shares 8-month-old daughter Willa with Jonas, 31.

Soon after, Swift, 31, reposted her reply, paying tribute to Turner's character Sansa Stark in Game of Thrones. "Forever bending the knee to the 👑 of the north," Swift wrote back.

The interaction between the two comes as Joe Jonas' name began trending on Twitter following the release of Swift's track "from the vault," which she wrote about the same time she dated the Jonas brother.

"sophie turner is a swiftie first and joe jonas' wife second," wrote one fan on Twitter.

"taylor really sent joe jonas a present/baby present because she knew fearless (taylors version) was coming," tweeted another referring to her lyric from "Invisible String," where she sings "For the boys who broke my heart/ Now I send their babies presents."
I'm glad Sophie has a sense of humor about these things. A lot of wives would find it creepy, I'm just sayin'. I wonder what Taylor thinks about all of those 2008 blind item songs about a guy she dated for a few months who dumped her over the phone? Does she think that she was perhaps being kind of melodramatic and silly?
You cracked the codes and guessed all the From The Vault titles. 👏👏👏 Here's the full track list, my friends. pic.twitter.com/lC3awlRmm2

— Taylor Swift (@taylorswift13) April 3, 2021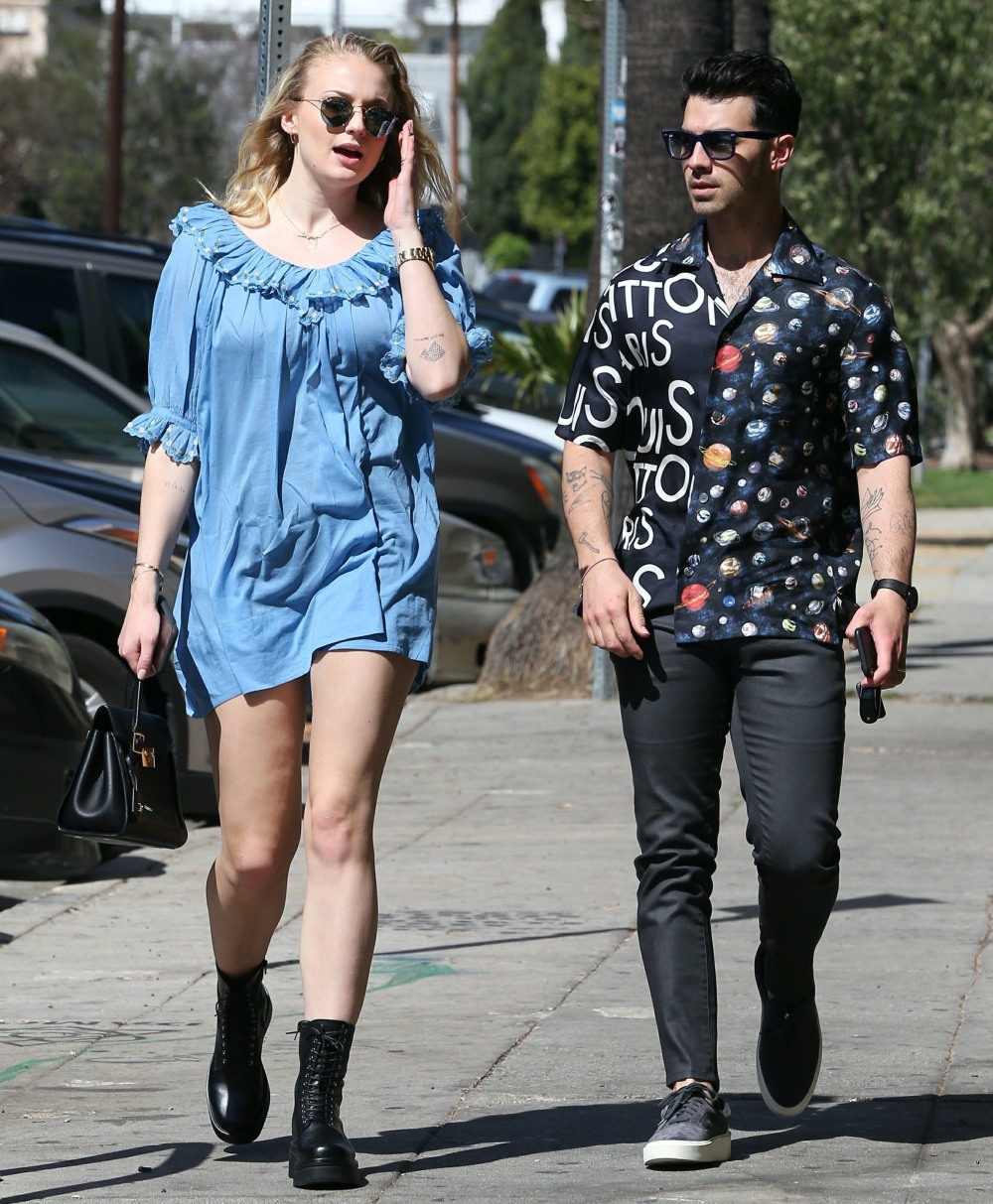 Photos courtesy of Avalon Red, Backgrid.