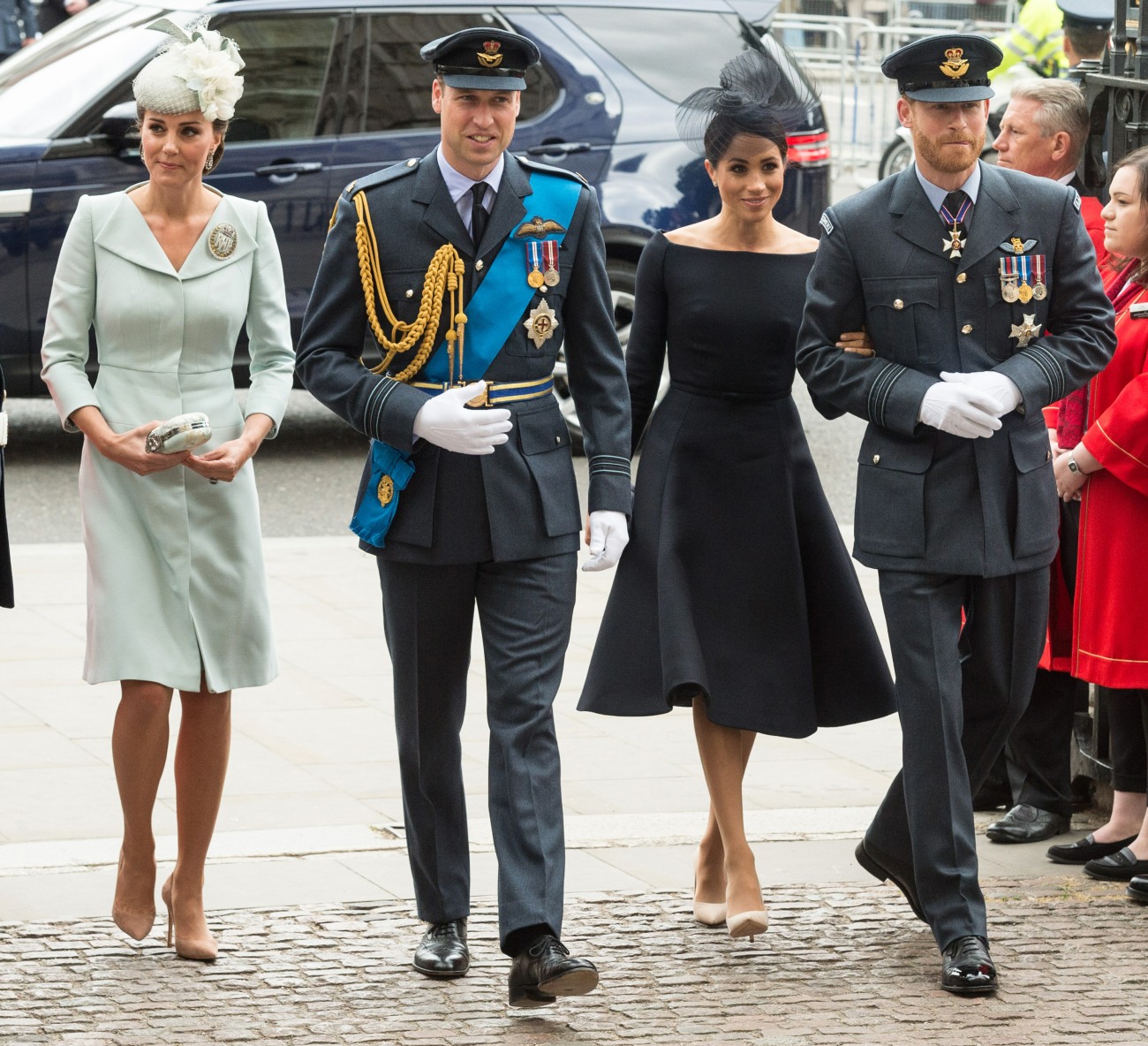 Dan Wootton moved from the Sun to the Daily Mail a few months ago, I think? It was a weird move, because it seemed like he had the run of the place at the Sun. It's possible Wootton wanted to cut his ties (or the Sun wanted to cut their ties) because of all of the ongoing shenanigans with Wootton likely paying off Kensington Palace people for information. It also seemed like Wootton had a line on Prince William's affair (alleged!) with Rose Hanbury. My point is the Wootton knows a lot. And he's using that knowledge and those bribed connections to bring exclusives to the Mail. He had the exclusive this week on William cutting his ties with ITV journalist Tom Bradby, because Bradby is seen as "too sympathetic" to Prince Harry. Now Wootton has written an absolutely BONKERS open letter to William in which Dan is both shady AF and also disgustingly servile to Baldemort. You can read the full mess here. These were the parts which left my mouth agape, and keep in mind, Wootton is directing all of this TO William, via an open letter. He even began it with "Dear William." Vom.
Bold charity: "Your bold and brave charity initiatives as a trio revitalised a tired and fading monarchy, providing some much-needed hope that young people would keep the faith with the Crown.'

Meghan enters the picture: "In that context, it is completely understandable that when a fame and power-hungry American actress entered the scene and stole your brother's heart, you asked some difficult questions about the courtship. No one with any sense blames you for gently querying whether Harry should take some time before he married someone so apparently prepared to give up her career and life in the US to enter the British Royal Family. Many of your early fears have tragically come to fruition. Your guidance encouraging Harry to take it slow and not rush into any hasty decisions was rooted in love and concern, certainly nothing to do with racism.

Super-welcoming to Meghan? "Despite these initial skirmishes, you put that nagging feeling in the back of your head that something wasn't right about your brother's new partner to one side and prioritised making Meghan feel welcome in the dysfunctional and odd Royal Family. She was invited to spend Christmas with you and Kate at your Anmer Hall residence in Norfolk, a decision you supported even though it went against royal protocol.

OH MY GOD: "But no matter how hard you and Kate tried, it soon became clear that Meghan had not moved to London to quietly settle into life as a community-focussed royal. I remember from my reporting at the time that Kate was not happy with the way Meghan spoke to staff at Kensington Palace. Your wife rightly raised the issue and it caused tension. The infamous bridesmaid dress fitting and Meghan's failure to accept Kate's apology for whatever did or did not happen made things worse.

William wouldn't let Meghan wear tiaras: "You were also dragged into the sensitive row over which items from the Royal Collection – including tiaras worn by your mother – would be loaned to Meghan. In the end, following discussions with the Queen's dresser Angela Kelly, it was down to your grandmother to make the tough call to Prince Harry that made clear, given the royal pecking order, Meghan couldn't always get what she wanted. But the damage was done.

The Sussexit: "They were increasingly angry you wouldn't back them in petty battles with the media. Your advisers were, entirely appropriately, beginning the long and sensitive journey of preparing you to be king, and didn't think your public input would be helpful. The final straw for you came with the way Harry and Meghan behaved over the Megxit debacle. You are right to feel it's unforgivable that they twice tried to publicly jump your grandmother – now 94 – into giving into their ludicrous demands.

William can't trust H&M: "But sadly, it's now reached the point where you can no longer trust your brother or his wife, largely down to their ongoing manipulation of the American media. Private conversations with family members have twice been twisted and dissected for US TV personalities Oprah and Gayle King, both friends of Meghan. You've rightly ended your two-decades long friendship with the ITV News presenter Tom Bradby, who you believe has taken sides by becoming a media mouthpiece for Harry and Meghan. The Sussexes have declared war and are not attempting to start any form of healthy discussion.

Oh, the problem was Meghan: "History will show the problem was with Meghan, not you. She has fallen out with most of her close relatives – including her father and half-sister – and no old friends were on the guest list for her wedding. Her friends are in showbiz now. They're ready to exploit her for their own gains, be it by securing TV interviews or advancing divisive identity politics. By contrast, you are going to be king. Your priority is to keep the monarchy popular, not give in to your brother's petulant tantrums and delusions. Bowing down to Harry and Meghan is no longer the right thing to do and that's why you were correct to publicly state at the first available opportunity that 'we're very much not a racist family'.

Harry will come back? "Many old friends of Harry I have spoken to are convinced he will come back to you and Great Britain, but it's going to take him some time to work out the mistakes he's made and how he's let you down. Until that time, there is nothing more you can do. Harry knows you love him and that you'll do anything for him if he's in serious trouble. It's painful. But the time has come to stop appeasing your brother. He'll soon learn millions of dollars and a Californian mansion don't compare to the unconditional and unwavering love of your blood relatives.
This is deeply unsettling and it made me really uncomfortable. The open letter is doing many things at once – Wootton is helping William set the Cambridge-approved narrative, but also yanking William's chain and letting him know that he (Wootton) knows a lot about everything. It's also deeply offensive about Harry and Meghan both, and it's clear that this too is part of the larger narrative: no one blames William for being awful and racist to Meghan because they also hated her. The gymnastics of this statement though: "The infamous bridesmaid dress fitting and Meghan's failure to accept Kate's apology for whatever did or did not happen made things worse." R U 4 REAL. "It's Meghan's fault that she didn't accept Kate's apology for something Kate claims didn't happen, except Meghan said she did accept the apology!" What in God's name is happening over there on Salty White Folk Isle? I'm really worried that they have lost the damn plot.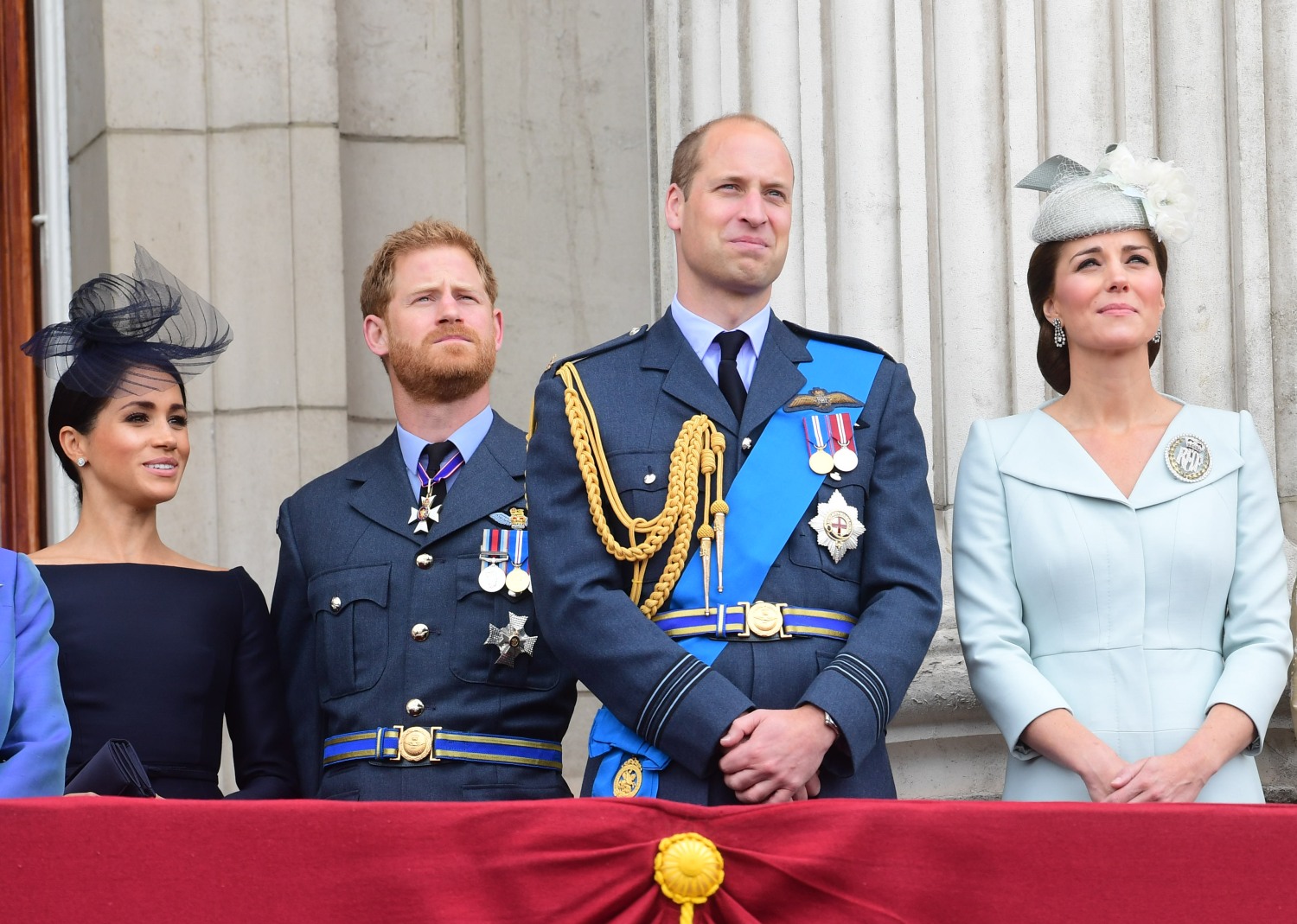 Photos courtesy of Avalon Red.