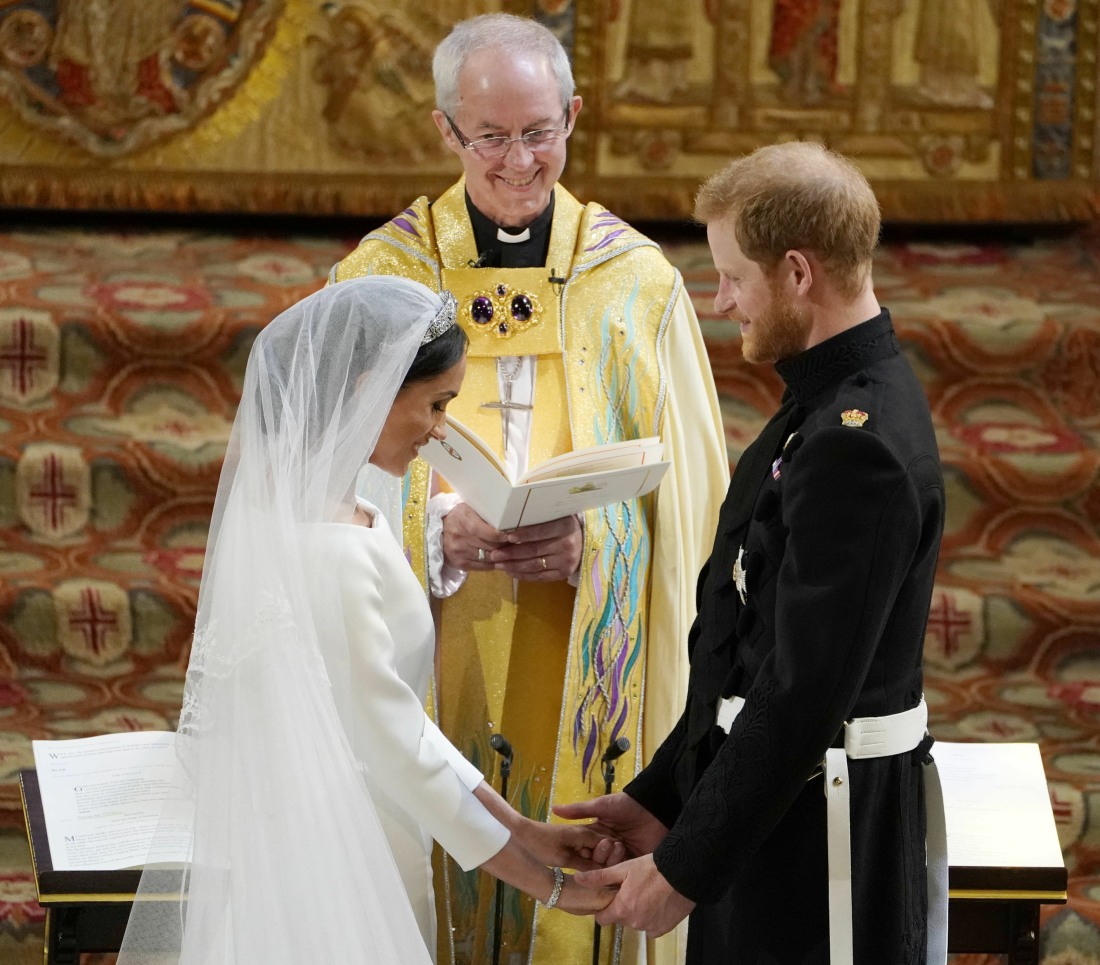 As we've discussed, the British tabloids clung to the Duchess of Sussex's "pre-wedding" story for weeks following the Oprah interview. Her story was simple – she and Harry exchanged vows at home, days before the actual, official wedding service. She said something about how they got "married" before the wedding and heads exploded. It was clear then and now that she was merely referring to a private vow exchange with the Archbishop of Canterbury, Justin Welby. Well, the British media have taken to bullying the poor archbishop now. He even released a statement saying that, derp, of course the official wedding was the one everyone watched, but he said he had a number of private, pre-wedding meetings with Harry and Meghan and he left it at that. All of which means that the royal commentators were just looking to jump on Welby over anything. Which leads me to this:
The Archbishop of Canterbury last night sparked a major backlash after he said being a royal is like serving 'life without parole' amid the fallout from Prince Harry and Meghan Markle's exit from the Firm. Justin Welby, the outspoken head of the Church of England, was accused of being 'singularly inappropriate' and 'jumping on a woke bandwagon' after appearing to throw his weight behind the Duke and Duchess of Sussex, who quit royal duties and moved to California last year to strike out on their own.

In a wide-ranging interview with the Financial Times, the 65-year-old Anglican suggested the British public have unrealistic expectations when it comes to the royals. Royal experts have now accused the archbishop of trying to make amends with Team Sussex as he told the Financial Times: 'It's life without parole, isn't it? If you go back to the 1930s, Edward VIII – he was still a celeb and followed everywhere once he'd abdicated. We expect them to be superhuman.'

Critics slammed the archbishop's 'parole jibe' and suggested that the head of the Church 'would be better off finding ways to increase his flock by getting people back into churches after the pandemic'. Speaking to MailOnline, Dickie Arbiter, the Queen's former press secretary, thundered: 'I find it extraordinary that he would compare service to parole. I'm not sure what he means. Is he suggesting that being a royal is a jail term?'

Richard Fitzwilliam, a royal commentator and former Editor of International Who's Who, accused the archbishop of putting his foot in his mouth and claimed he was trying 'to show as much sympathy with Harry and Meghan as he can, especially since he has had to deny having them married twice'. Royal author Phil Dampier blasted the clergyman for 'tending to stray into politics' and accused him of 'jumping on a woke bandwagon which he might think will attract younger people to the church'. He warned that Mr Welby's comments 'will certainly raise eyebrows among older churchgoers'.

Royal commentator Rob Jobson accused the outspoken Archbishop of Canterbury of being 'a little clumsy with his words' and 'sure to irritate' senior royals. 'I think he was trying to emphasise what being Queen and royal involves,' Mr Jobson said. 'But coming on the back of Harry saying Charles and William are 'trapped' by the system, Welby's remarks are sure to irritate'.
Honestly, the piece goes on and on. They contacted every old fart royal commentator and all of them had their knickers in a twist about the very suggestion that life amongst the grim-faced, back-stabbing, personality-disordered royal family is perhaps akin to a jail sentence. Considering the mounds of salt over there on Bitter Island over Harry and Meghan being hot, successful and free, I guess these people consider the Sussexes their prison escapees. That actually fits perfectly, which means the Archbishop was speaking the truth.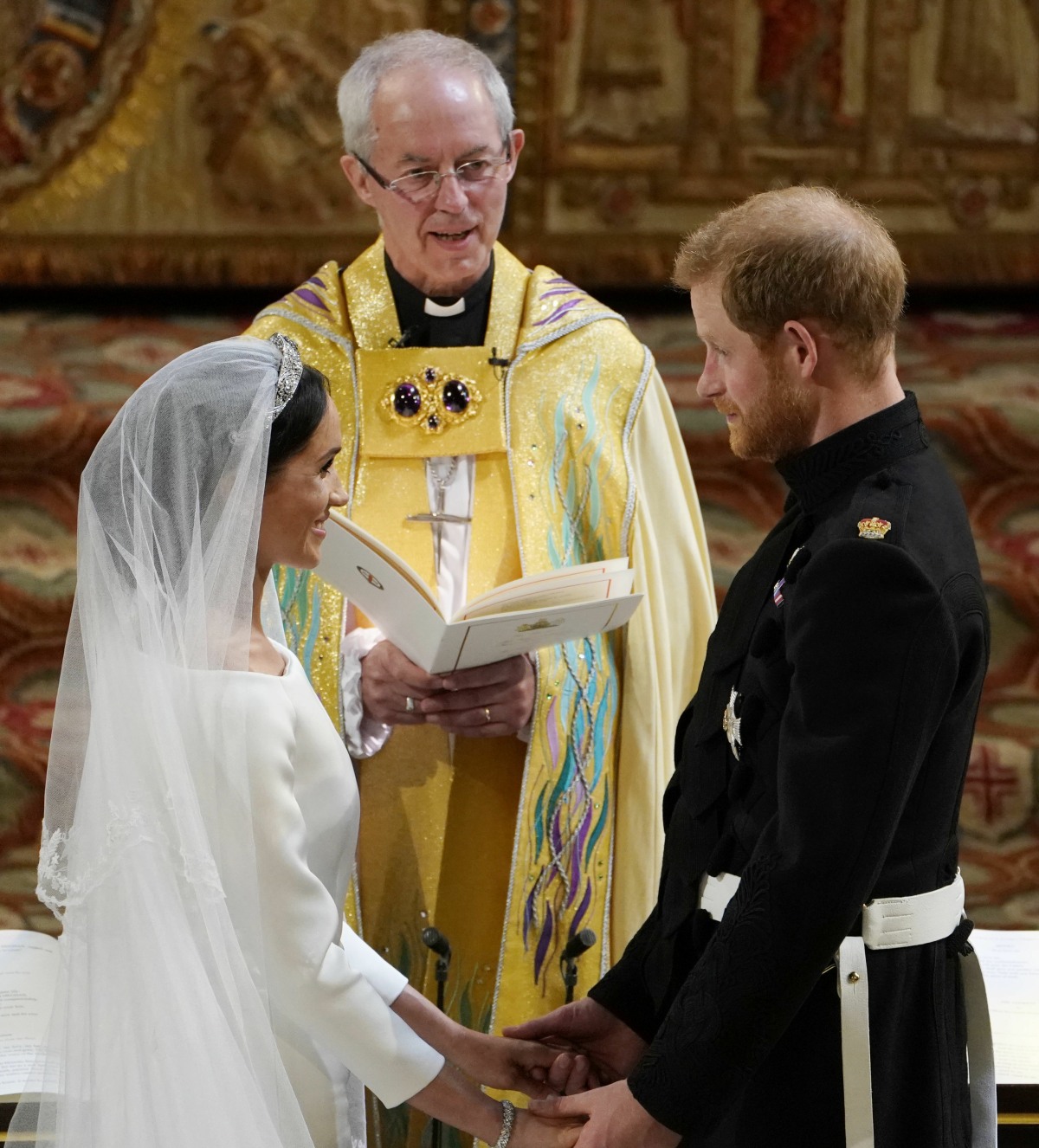 Photos courtesy of Avalon Red.