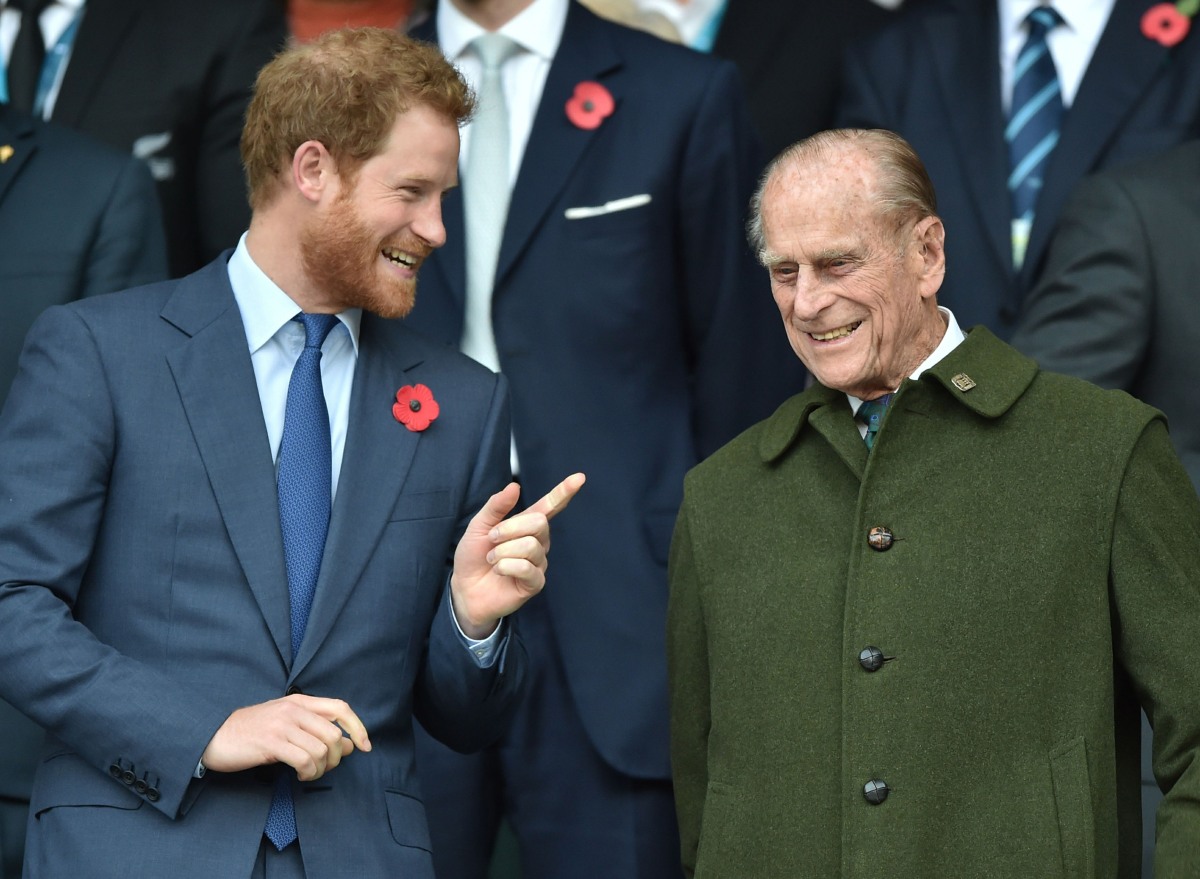 I have no idea if it was really the case where Prince Harry was his grandfather's favorite grandchild, but that's certainly how the British press is making it sound. It's well-known that Princess Anne was Philip's favorite child, but was Harry really Philip's favorite grandchild? Could be. The more photos I see of Philip when he was younger, the more I see Harry as well – I'd always thought Harry took after the Spencers, but no, there's a lot of Philip in him, looks-wise. Anyway, we do know that Harry adores his grandparents and everyone is now confirming that Harry will fly into the UK to attend the Duke of Edinburgh's funeral next Saturday. A source told the NY Post: "Harry was extremely close to his grandfather. He will, of course, be there, no matter how difficult relations are between the Sussexes and the family." The Daily Mail did a long-ass story about it too, including details about which members of the family he's spoken to:
Prince Harry has spoken to senior members of the Royal Family as he plans his return to Britain for Prince Philip's funeral- but pregnant Meghan Markle will stay in the US. The Duke of Sussex is said to be making arrangements for his first trip home since the pair quit royal life and moved out to California, as well as their interview with Oprah last month. Meghan is expected to skip the journey and stay in their California home as she is pregnant with the couple's second child.

Sources say Prince Harry has already spoken to family members including Prince Charles, Beatrice and Eugenie, according to the Mirror. The source said: 'He said he wants to be with everyone and was already making arrangements to come home.'

Earlier today the couple paid a short tribute to Prince Philip following news of the Duke of Edinburgh's death. In a post on their Archwell website, the Duke and Duchess of Sussex paid tribute to his grandfather with the two line message: 'Thank you for your services… You will be greatly missed.'

Prince Harry's return to the UK for his grandfather's funeral will be a pivotal moment for a divided Royal Family still nursing deep wounds over his and Meghan's bombshell Oprah Winfrey interview. Harry will be attending the event at St George's Chapel, Windsor, most likely next week, and although there has been no word on whether heavily-pregnant Meghan would join him, it is believed unlikely in the circumstances. Harry is likely to make the journey to London by private jet from his home near Los Angeles and it is understood he may be permitted to use a diplomatic exemption to waive the normal Covid quarantine rules applying to flights from the USA. It has been reported that Harry was already largely self-isolating at the £11m mansion near Santa Barbara from when his grandfather entered hospital. It is not known where he will stay during his stay in the UK, nor for how long he will remain after the funeral.

The reunion of the Duke of Sussex with his brother William and father Prince Charles will be awkward enough following his and Meghan's shocking accusations of racism in the TV show aired only last month. Despite the obvious rift, the Queen will expect her grandsons to put on a united front, along with the rest of the Royals as a mark of respect for the late Duke of Edinburgh. Whether the unity will prove more than a public façade remains to be seen, but some royal sources hope that the brothers' first meeting for more than a year could lead to some kind of reconciliation.

If Meghan were to join Harry for the funeral, a royal rapprochement is considered less likely to happen, particularly after she told Oprah that Kate has made her cry during the run-up to her wedding.
If Meghan goes to the funeral, "a royal rapprochement is considered less likely to happen, particularly after she told Oprah that Kate has made her cry…" What in God's name is wrong with these people. They're nursing a f–king grudge against Meghan because she… corrected a false story. I have no doubt that IF Meghan did go to the funeral, the family would put their noses in the air and ignore her and the press would be snide to her. Which is why I'm glad she's not going. The Sussexes' spokesperson confirmed everything on Saturday: Harry "is planning to attend" the funeral" and Meghan "has been advised by her physician not to travel."
As for Harry… my guess is that he's already been vaccinated anyway, which makes the whole quarantine logistics kind of moot, but whatever. At this point, I hope he only flies in for a few days, spends a bit of time with his grandmother and attends the funeral and flies back. But of course the royal commentators are doing their thing:
Prince Philip's funeral could be Harry's chance to repair the 'deep damage' caused by his and Meghan's bombshell Oprah interview, royal experts said today – as the Duke of Sussex spoke to senior members of the Royal Family ahead of his expected return to Britain.

Penny Junor told MailOnline: 'My hope is that if something good can come out of the Duke's death it will be that it brings the family together. But clearly there is a lot of hurt there on all sides, and I imagine they will all be feeling apprehensive about seeing one another again. With luck, their desire to support the Queen and pull together for her sake, which I am sure is what the Duke would have wanted, will win the day.'

Meanwhile, Richard Fitzwilliams, said a 'show of unity' was vital for repairing relations after the 'very damaging' Oprah revelations, as he pointed to the strong relationship between Harry and his grandfather. 'Harry will undoubtedly want to be there and this might start a process which helped to heal the current royal rift,' he said. 'His grandfather would undoubtedly welcome it if the monarchy, the institution he spent his life supporting, was strengthened as a result of the start of a reconciliation which began after his death.'
They have to hype the expectations for a royal reunion so they'll have sh-t to write when Harry is only there for a few days and they get photos of Harry and the Other Brother glaring at each other. Despite the Windsors' anger and the media's anger, everything that Harry said in the Oprah interview still stands. He can grieve for his grandfather and still be tired of his family's toxicity.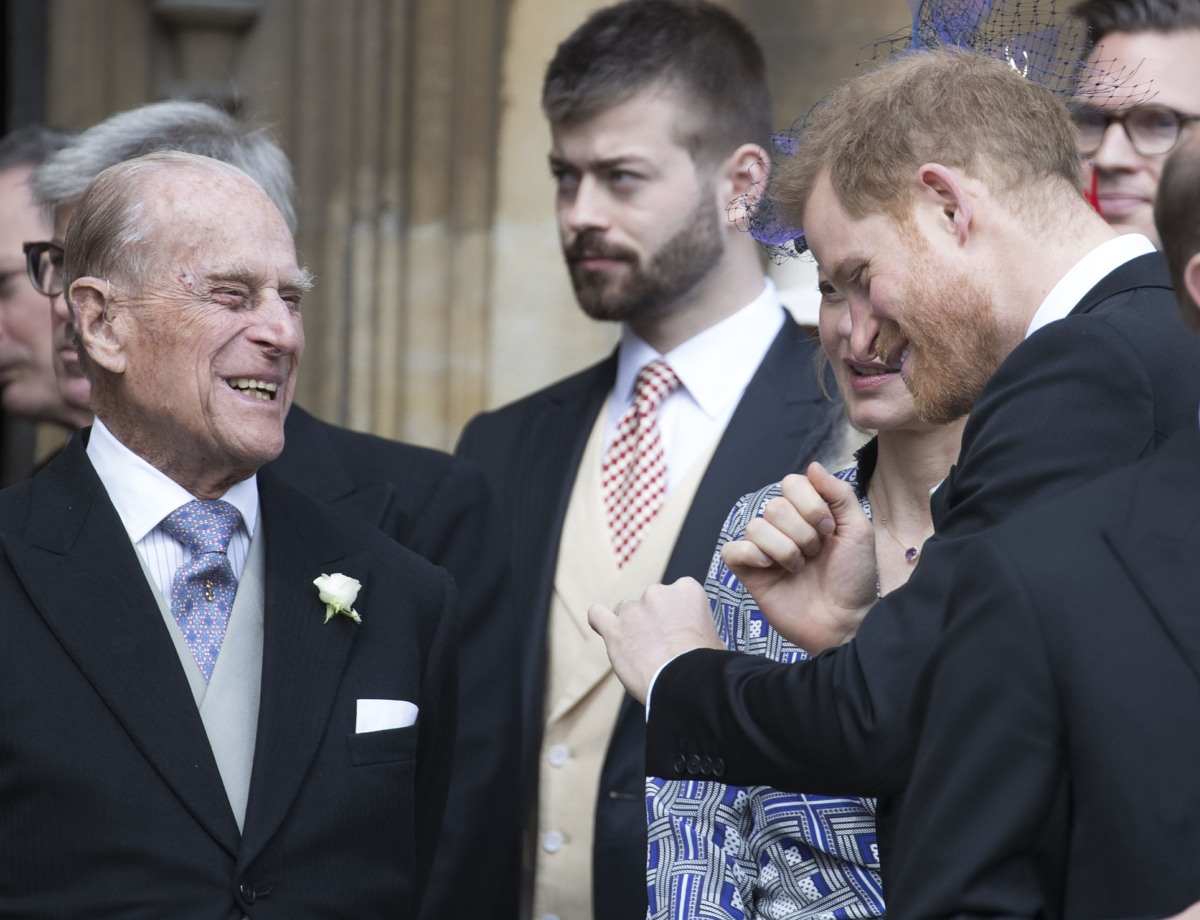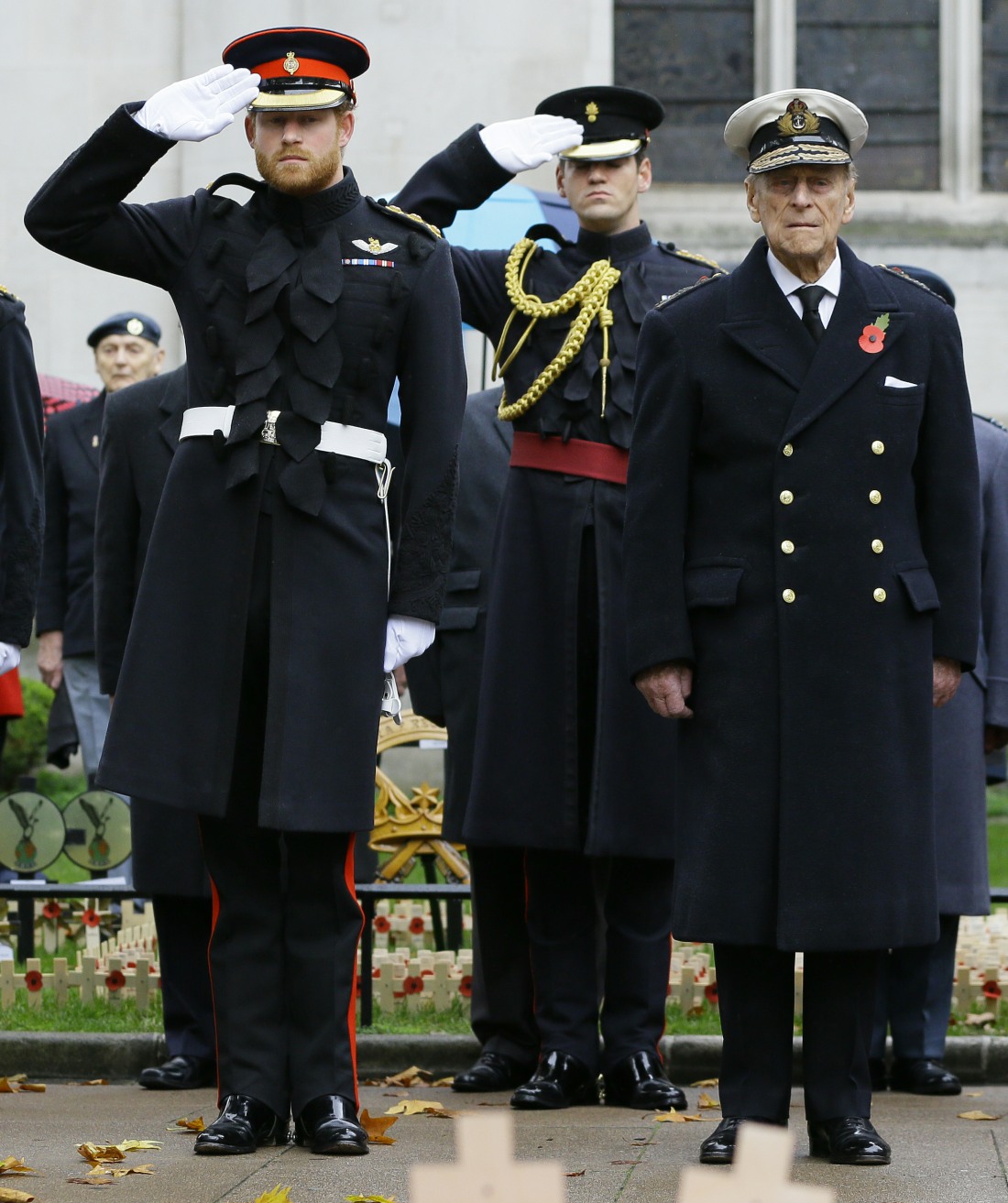 Photos courtesy of Avalon Red.