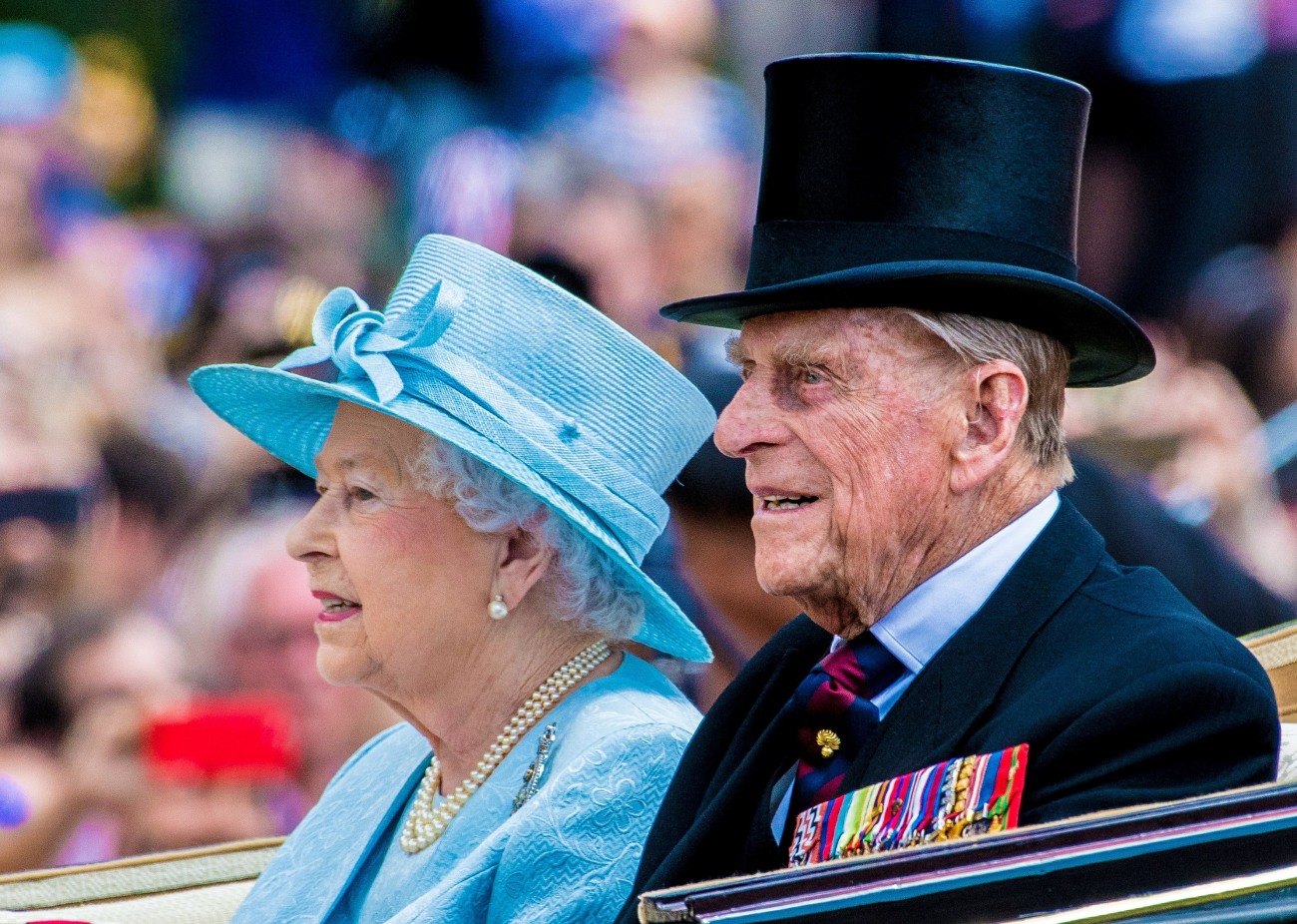 Prince Philip's funeral has been set for April 17th, next Saturday. The funeral – which is not a state funeral – will be held at St. George's Chapel, which is on the grounds of the Windsor Castle complex. It will be broadcast live and I would assume most British channels will cover it, and perhaps even a few American and Commonwealth channels will too. They're planning a smaller gathering, "much reduced in scale with no public access" because of Covid restrictions. We're also hearing more about Philip's final weeks at Windsor, following his release from the hospital in mid-March.
Prince Philip spent much his final days sleeping, according to a new report — but in his best waking hours, he soaked in the sun with a blanket on his lap and Queen Elizabeth at his side, according to a new report. And she was at his bedside when his end came at Windsor Castle on Friday morning at age 99, the UK's Telegraph reported of Philip. The Duke of Edinburgh had insisted, according to the Telegraph, that he would die in his own bed.

"There were moments of great lucidity and joyful togetherness," even toward the end, wrote Richard Kay, Editor-at-Large at the Daily Mail and a former top royal correspondent and gossip columnist there. He could walk, though with difficulty and using a cane.

"Occasionally, he would allow himself to be pushed in a wheelchair, but staff were very wary of suggesting it," Kay wrote. "When it first appeared in the private rooms he shouted: 'Get that bloody thing out of my sight,' recalls an aide. Philip ate little, Kay's report said, and had discontinued the 7:30 a.m. tray of morning tea traditionally delivered to his bed by a valet or page. And he declined many of the other trays of food that would be brought up later in the day.

But on his best days, as recently as early this week, he still read and wrote letters. And he'd dress in a shirt, pressed trousers and polished shoes, and ask for a chair to be brought outside. There in the sunshine, overlooking the castle's scenic grounds, he'd nod off "with a rug over his legs," the report said. At the very end, his last wish was fulfilled — to die in the comforts of home, instead of in the hospital, as a royal source told The Post.
The Mail's sources confirmed that the Queen was at his bedside when he passed, and sources say that he began to deteriorate rapidly throughout Thursday, the day and the evening. Some suggested taking him back to the hospital but the Queen refused, likely because she knew his wishes and knew he would prefer to die in his own bed. One source said: "He spent most of the four weeks he was in hospital trying to get home. They operated on his heart in a bid to give him a little longer, maybe with the 100th birthday in mind. But he didn't really care about that… There is no way he would have wanted to die in hospital."
Reportedly, the Queen knew it was coming and she had been preparing herself for it. Her former press secretary Charles Ansen told People: "She would have thought about this moment several times, and her way would be to remain as steady and as calm as possible. That comes naturally to her through her temperament and her experience. In my years of working for her she was always calm, no matter what was going on. But for any human being, this is a very cathartic moment."
The official Windsor IG posted this as well. Lovely photo by Annie Leibovitz.
Photos courtesy of WENN, Avalon Red, Backgrid, social media.