Here are more photos from the 2021 BAFTAs. The presenters showed up in person, but the nominees got to Zoom in, so at least we have *some* fashion photos. Priyanka Chopra was a presenter at the awards show, and she brought her husband Nick Jonas as her date. Priyanka went old-school, changing her outfit mid-way through the event for some reason. Her black gown is Ronald van der Kemp, and the white and pink outfit is Pertegaz. The black gown is gorgeous. The Pertegaz… eh.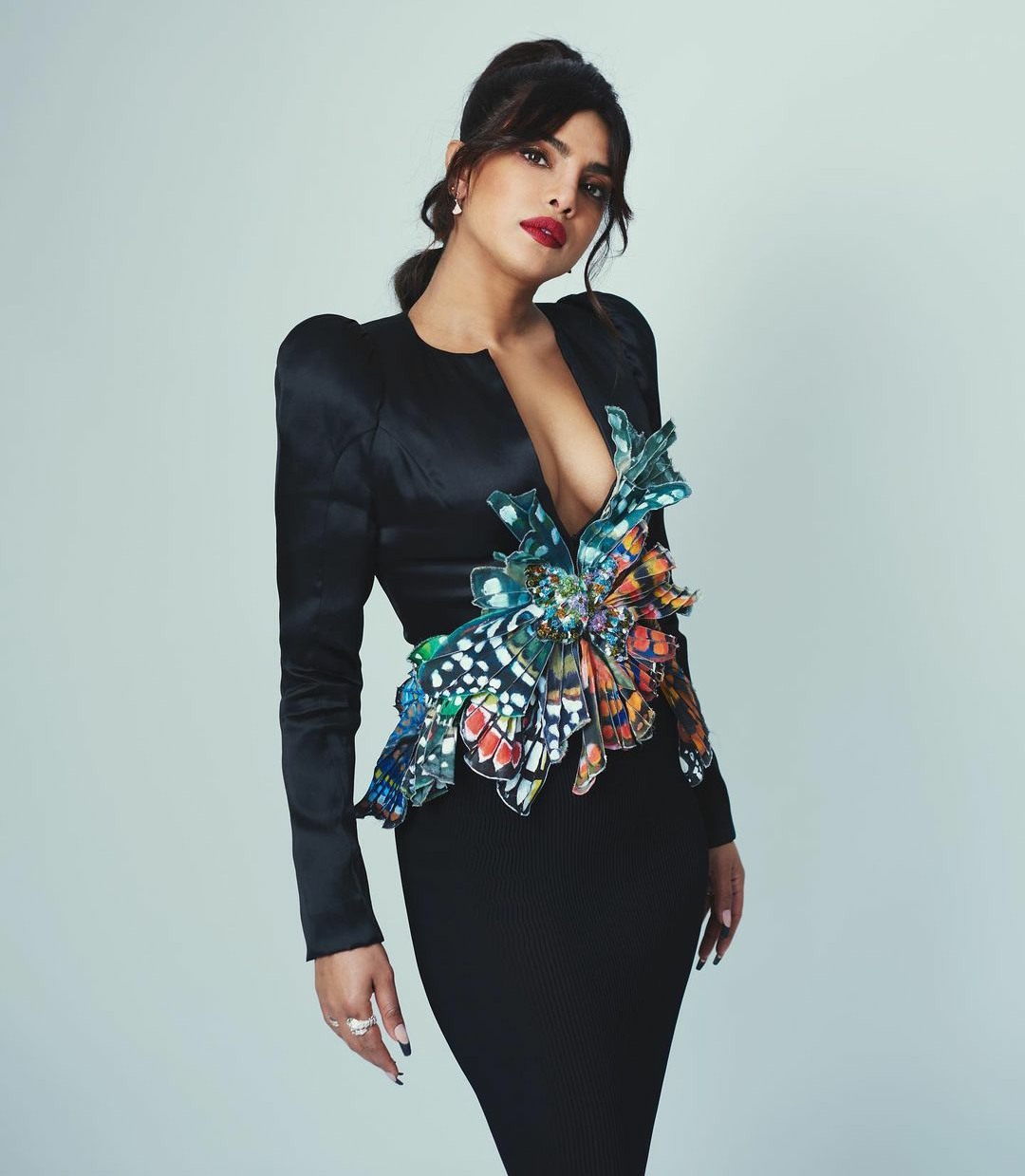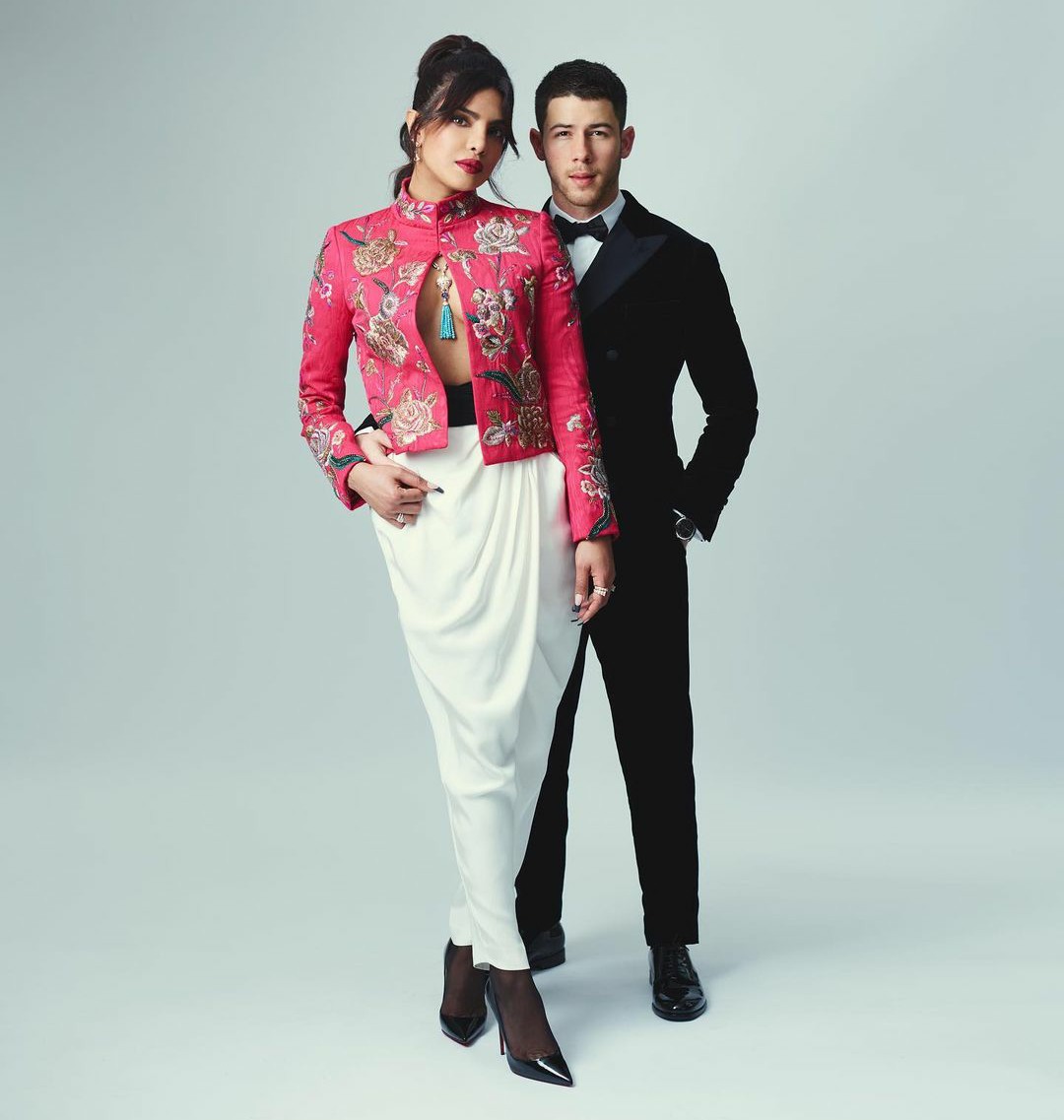 Renee Zellweger was also a presenter, and she wore this sleek Armani look. I'll say something nice: I like Renee's commitment to sleek, simple silhouettes, because that look really suits her. This dress would have been better as a full length gown, and I kind of think that's what Armani intended – look at how terrible the bottom hem is. Some stylist raised the hem at the last minute and they did a sh-tty job trying to fix it.
Maria Bakalova continues to impress me with her insistence to do high-fashion in absentia. She really wants to be a Fashion Girl and she's succeeding. She wore this great Armani look!
Assorted hot men: James McAvoy, Chiwetel Ejiofor, Pedro Pascal and David Oyelowo.
Photos courtesy of Instagram, Getty.