As we learned yesterday, Jennifer Lopez and Alex Rodriguez have broken up and broken off their engagement. The first major reports of their breakup happened about one month ago (on a Friday evening), but they quickly got back together and tried to work on some things. Alex was groveling and Jennifer was letting him grovel. And then she was like "wait, I'm rich, beautiful and awesome, I truly don't need any of this." So she was done, and they announced their split via an exclusive to the Today Show. And thank God. But did you know that she's keeping the engagement ring? LMAO.
J Lo and A-Rod may have broken up, but there are still some housekeeping matters to tend to …. notably, who gets the $1.8 million engagement ring? Sources with direct knowledge tell TMZ … J Lo still has the ring in her possession. As you may know, an engagement ring legally is a "gift in contemplation of marriage." When the couple breaks up before hitting the altar, in most states the person who proposes gets the ring back.

Our sources say there's been no discussion between J Lo and A-Rod over the fate of the ring. However, our sources are quick to add … the former couple exchanged "massive amounts of jewelry." A-Rod bedazzled J Lo with all sorts of bling, and she fortified his massive watch collection. So, they could just call it a wash, but they haven't decided yet.

We're told the engagement ring is NOT in the Dominican Republic, where J Lo's been shooting a movie. She didn't want it lying around every day while she films … for security reasons.

Our sources say there will be no conflict over jewelry … they are getting along well, and even plan to stay in business together, so don't look for J Lo and A-Rod on a "Judge Judy" episode.
I hope she keeps it. I know that's not the broken-engagement protocol (especially if Jen was the one doing the dumping) but guess what? Alex can afford it and that's what happens when you cheat on J.Lo and embarrass her publicly. She keeps ALLLLL the jewelry you gave her.
Speaking of, you remember how A-Rod slipped in Madison LeCroy's DMs? Well, Page Six contacted LeCroy and all she said was "I wish them the best" and "You kind of caught me off guard." I bet she already knew because Alex had already told her!
As for Alex, this was his IG Story – showing us his altar of J.Lo whilst Coldplay's "Fix You" plays in the background.
arod got an altar for j lo.. he down bad right now 😭😭😭 pic.twitter.com/BuokA45ryR

— 🇵🇷 (@moisturizednerd) April 15, 2021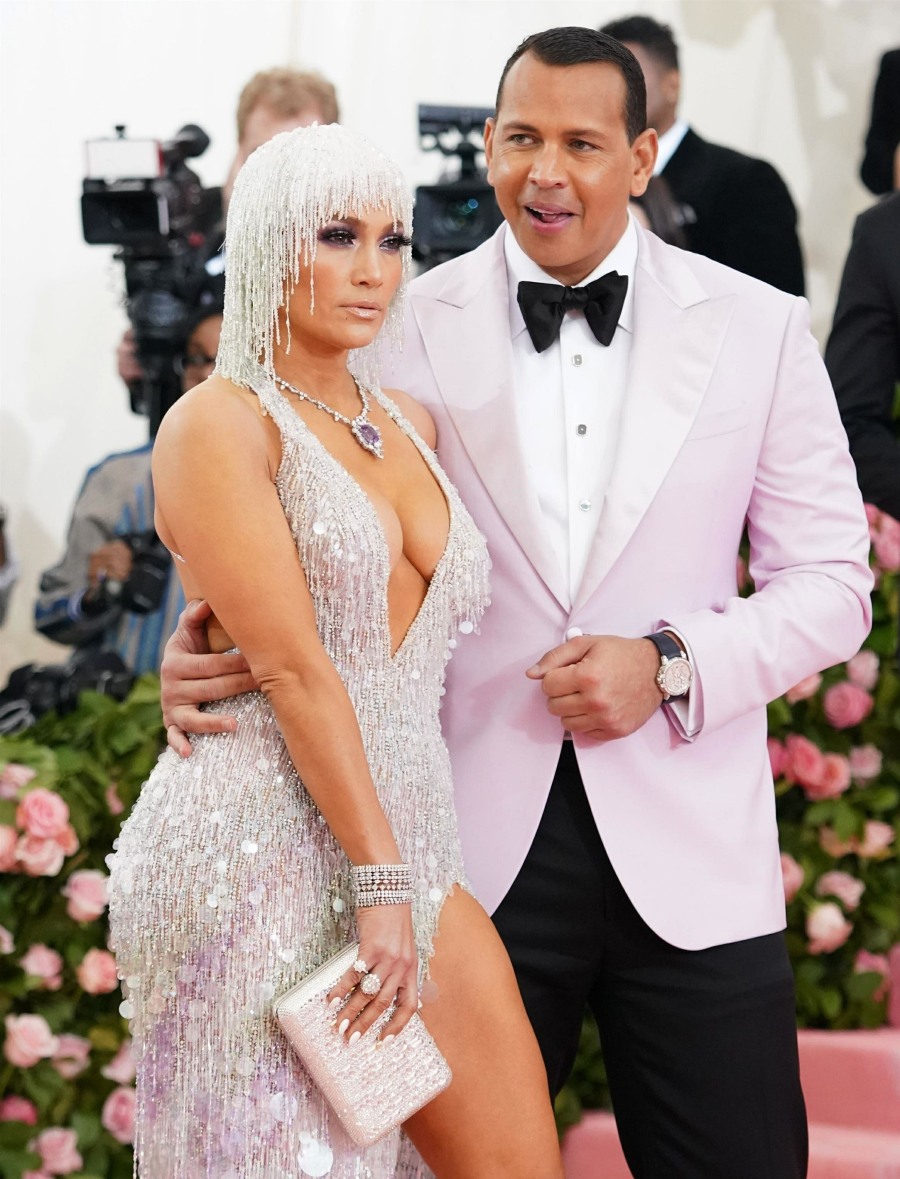 Photos courtesy of Avalon Red, Backgrid.