Ivanka Trump has spent the first three months of the Biden Administration hiding out in Florida with all of the other MAGA swamp creatures. I know that she's seriously considering some kind of run for office, hey, maybe she should carpetbag her way into Matt Gaetz's district. I had a theory that most of the people around Donald Trump got vaccinated in the last days of that Confederate administration, but apparently not. Donald and Melania Trump definitely got vaxxed in the January, but Ivanka did not. Ivanka got her (first?) shot this week, and she posted the photos on her social:
Today, I got the shot!!! I hope that you do too!
Thank you Nurse Torres!!! 💙 pic.twitter.com/gPL1Mecv1G

— Ivanka Trump (@IvankaTrump) April 14, 2021
As Vanity Fair pointed out, Ivanka did not get the reception she was expecting.
Obviously there was a large contingent of people who expressed justifiable anger that the ex-first daughter hadn't done more (or anything) on the coronavirus front back when she was a White House employee and her father was in power. "You could have told people that covid wasn't a 'dem hoax'. You could have told people Covid wasn't going to 'disappear like a miracle', or with the 'warmer weather.' You could've helped stop hundreds of thousands of American deaths but you didn't. You didn't. So you're too late," wrote one Twitter user, referencing just a few of the things Donald Trump said about the virus last year.

"Some of us remember how your husband abandoned NYers, leaving them to fend for themselves as the pandemic raged, simply because their governor wouldn't kowtow to Trump's vanity," said another, alluding to the the fact that Jared Kushner declared in March 2020 that New Yorkers "are going to suffer and that's their problem," a comment that made it onto a Times Square billboard. "You couldn't just whisper 'hey masks are ok' into daddy's ear?" wondered a third. "Too bad you refused to step up while your dad and his soulless cohorts politicized the pandemic, hid its serious deadliness, were spreading lies and propaganda about Covid and its prevention," remarked yet another.

Perhaps even more worrisome, though, were the reactions from people not pissed at Princess Purses's flaming hypocrisy, but angry at her for getting the vaccine in the first place. "No thanks! With a 99% survival rate, I shall pass. With Bill Gates involved I will not get one," said one user. "So so disappointed in you! How could you," wrote another. Other comments included: "Hell no. Why would you post this?"; "Nope not putting that in my body"; "Wow that's extremely disappointing, but honestly I'm not surprised"; and "Nope and please stop trying to manipulate us into doing so. It's surprising to see you doing this now like the left and Hollywood have been."
VF then brings up the fact that the vaccination rates are pretty stark when comparing "blue states" and "red states." In states which voted for Donald Trump, people just aren't seeking out the vaccines like people in blue states. I would imagine it's a combination of factors, taking into account individual politics and the general incompetence of Republican leadership at the state level. States with Trump-aligned Republican governors are obviously doing a sh-tty job with their vaccine rollouts. States with Democratic leaders are doing a better job with the rollout. In any case, Ivanka is a reprehensible dumbass.
Ivanka isn't going to undo her fathers years of anti-science rhetoric with one selfie

— Molly Jong-Fast🏡 (@MollyJongFast) April 15, 2021
Let's see how many people in Ivanka Trump's IG mentions are happy she posted a vaccine selfie, shall we pic.twitter.com/2zyAHjCd84

— Tina Nguyen (@tina_nguyen) April 15, 2021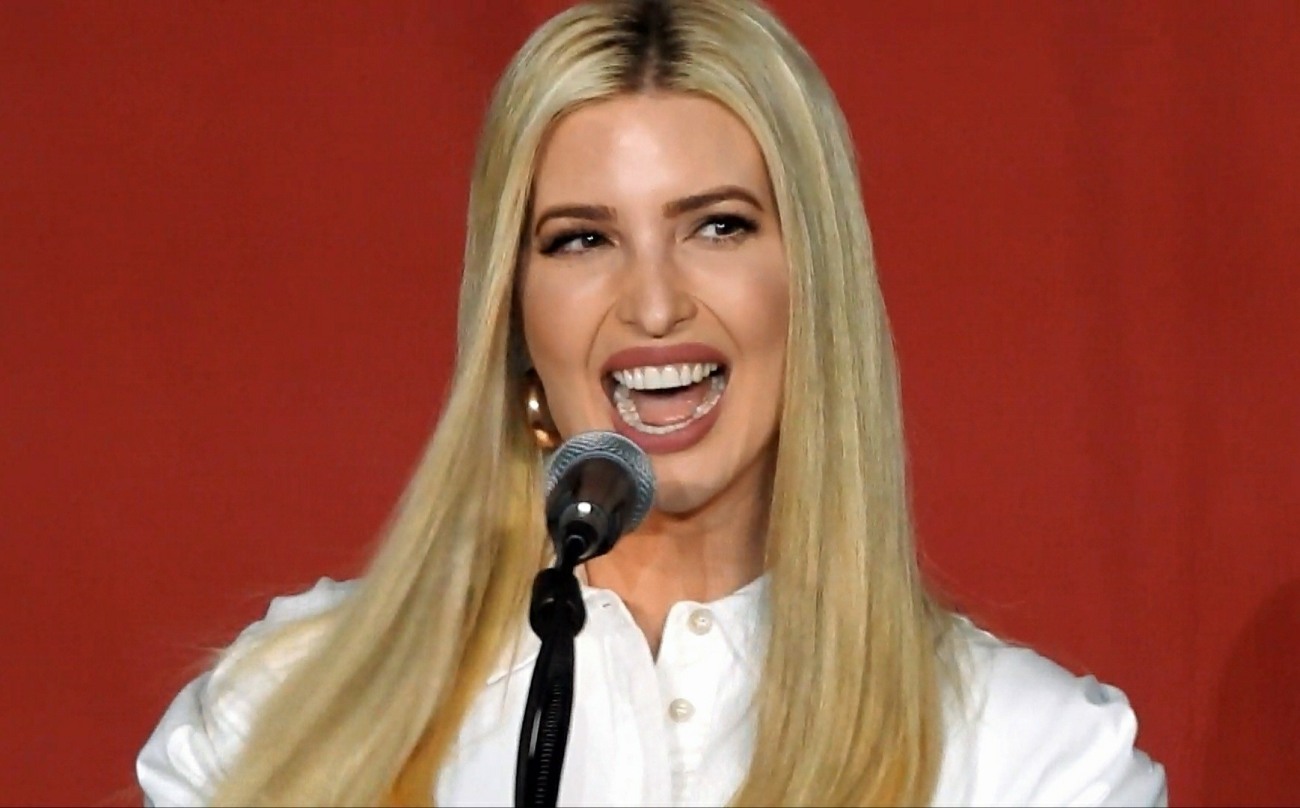 Photos courtesy of Ivanka's social media & Backgrid.