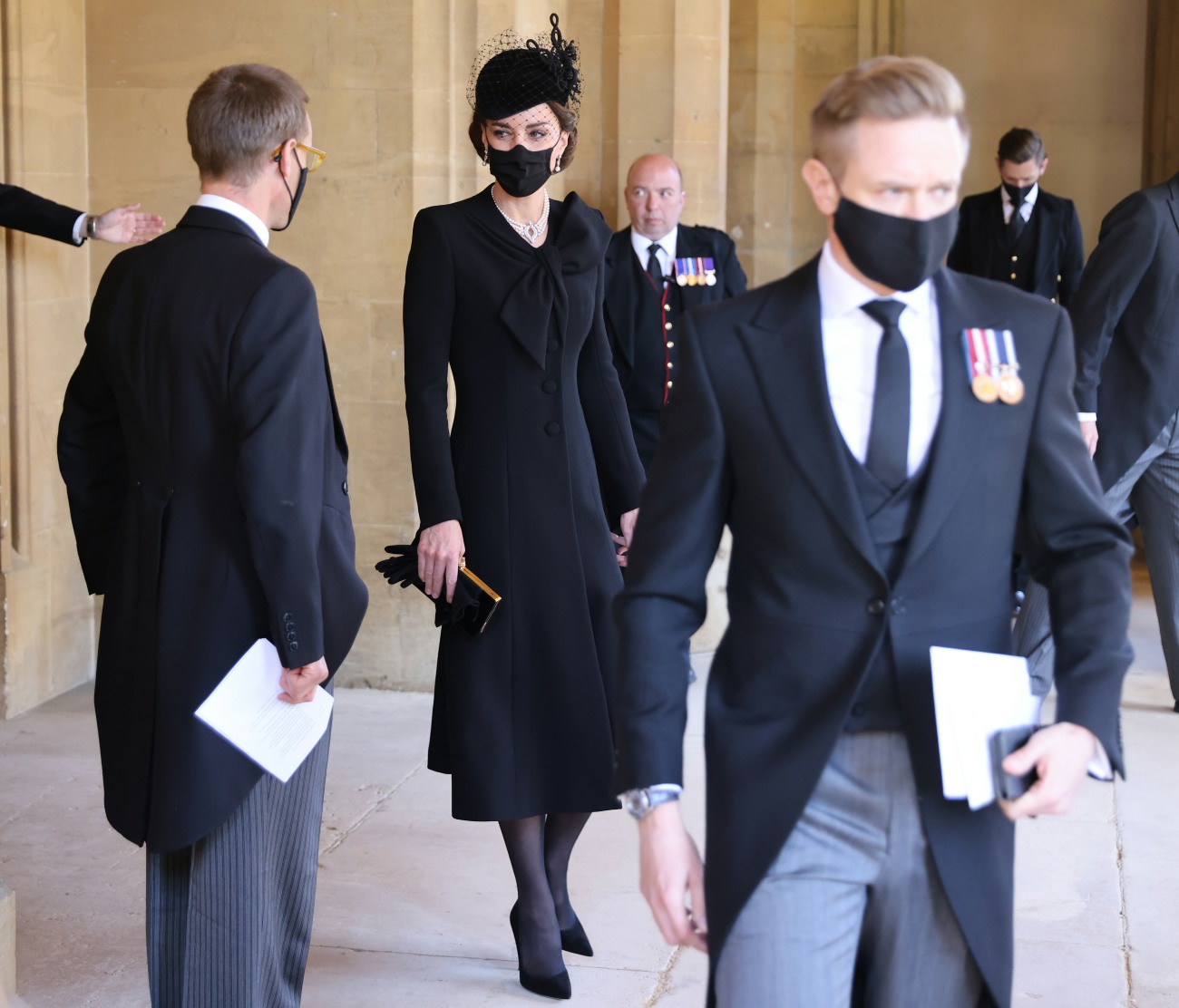 It sort of kills me that the Duchess of Cambridge wandered around maskless so often in the past thirteen months, because she really does look good in a mask which actually fits her. Previously, whenever she deigned to wear a mask, it was a kid's mask and it often looked way too stretched. But the black mask she chose for Prince Philip's funeral was really nice.
Yes, we're talking about Kate's funeral style, but let's not pretend that no one noticed what she wore. She even chose a coatdress we had never seen before! She owns a million black coatdresses already, but she got something new for Philip's funeral. Her coatdress is apparently Catherine Walker, and something bespoke. The look is… very Kate. From the buttons to the bow, it had a vaguely nautical vibe and that's because Philip served in the Navy, so, you know, theme-dressing. Kate also borrowed some of the Queen's jewelry for the funeral, and it had a special meaning:
While attending grandfather-in-law Prince Philip's funeral at St. George's Chapel on Saturday, the Duchess of Cambridge wore a necklace and a pair of earrings with special ties to Queen Elizabeth and her husband of 73 years.

For her necklace, Kate, 39, wore the Queen's Four Row Japanese Pearl Choker, which she previously wore at the Queen and the Duke of Edinburgh's 70th wedding anniversary party in 2017. According to Her Majesty's Jewel Vault, the Queen also previously loaned the choker to Princess Diana for a state visit to the Netherlands in 1982.

Kate also wore the Queen's Bahrain Pearl Earrings, made from pearls gifted to the Queen on the event of her wedding to Philip in 1947. The earrings contain a large round diamond with a smaller circle diamond hanging below it. Three baguette diamonds hang from there, with three more small diamonds making way to the dangling pearl.

Kate has worn the sentimental earrings on several occasions in the past, including for the Remembrance Day service in 2016, just one year after the monarch opted to wear the jewels the previous year for the same event.
Kate has borrowed that pair of earrings often in the past decade – perhaps they're her favorite pair from the Royal Collection or the Queen's private collection (I have no idea which). I think she likes how small they are, which… makes sense. She prefers smaller earrings to big statement earrings. As for the four-strand pearl necklace, at first I thought it was the Queen Mum's four-strand pearl choker, which now belongs to Prince Charles, the same piece which Camilla frequently wears. But it's not, the two necklaces just have a similar vibe.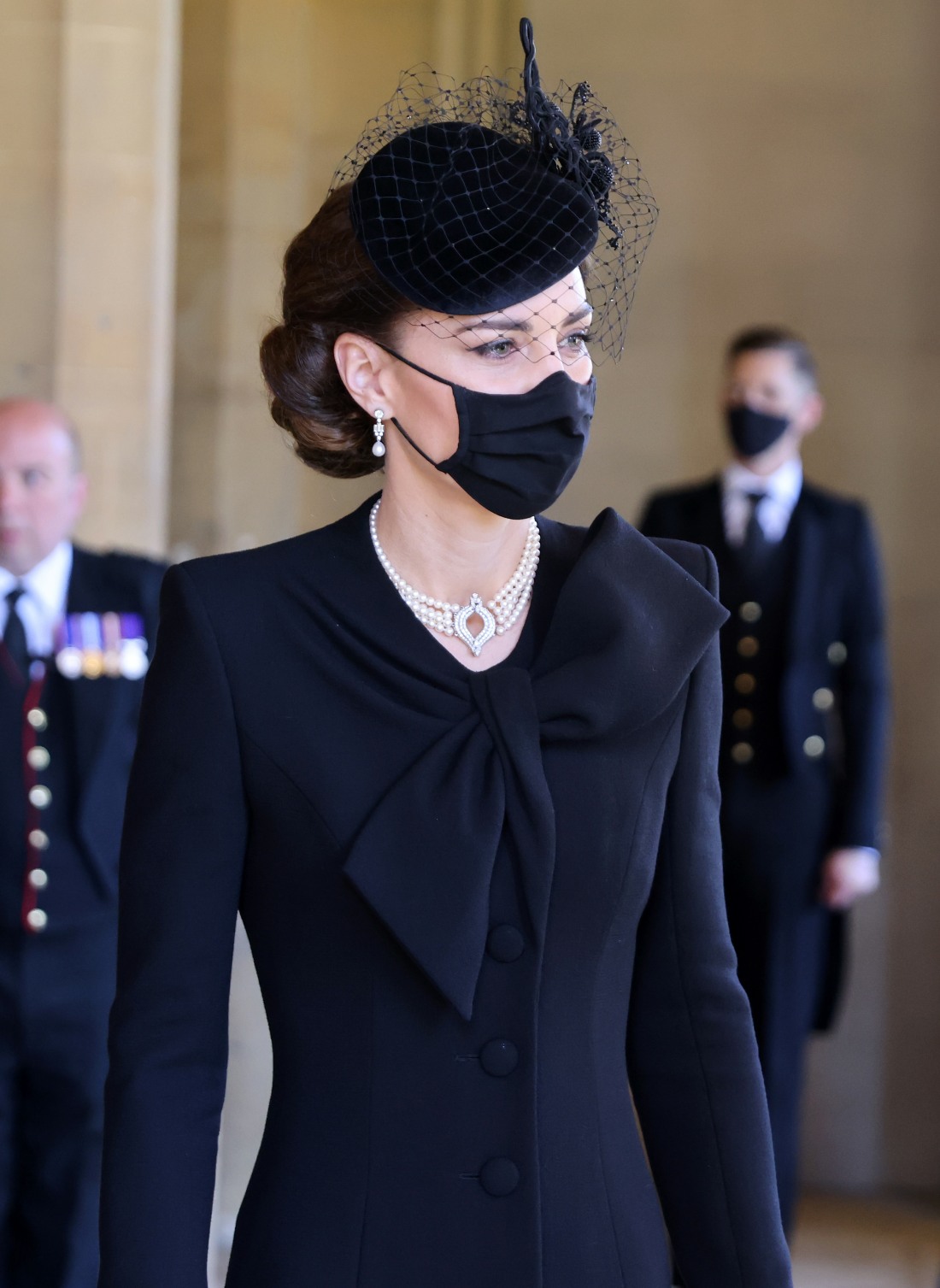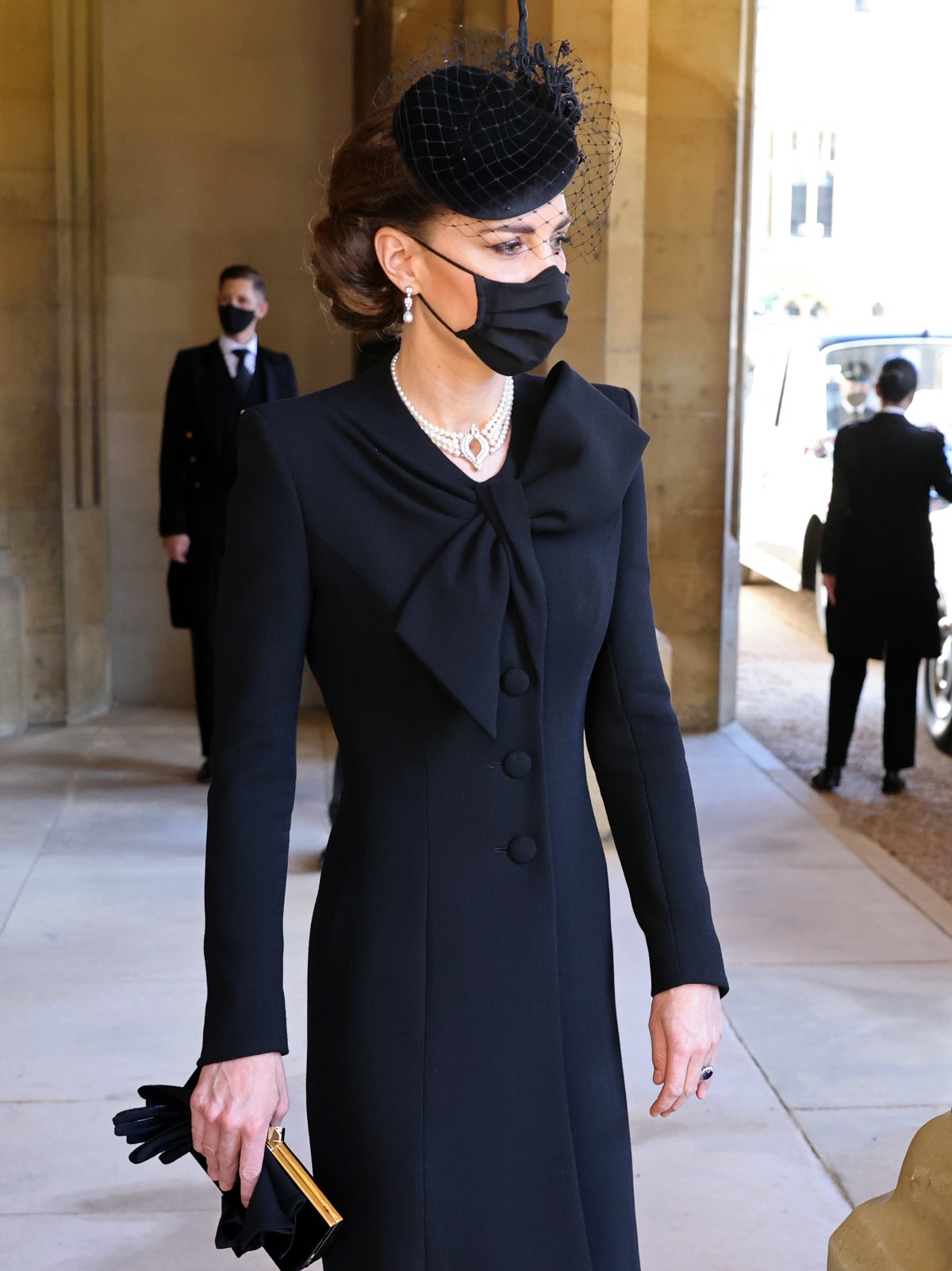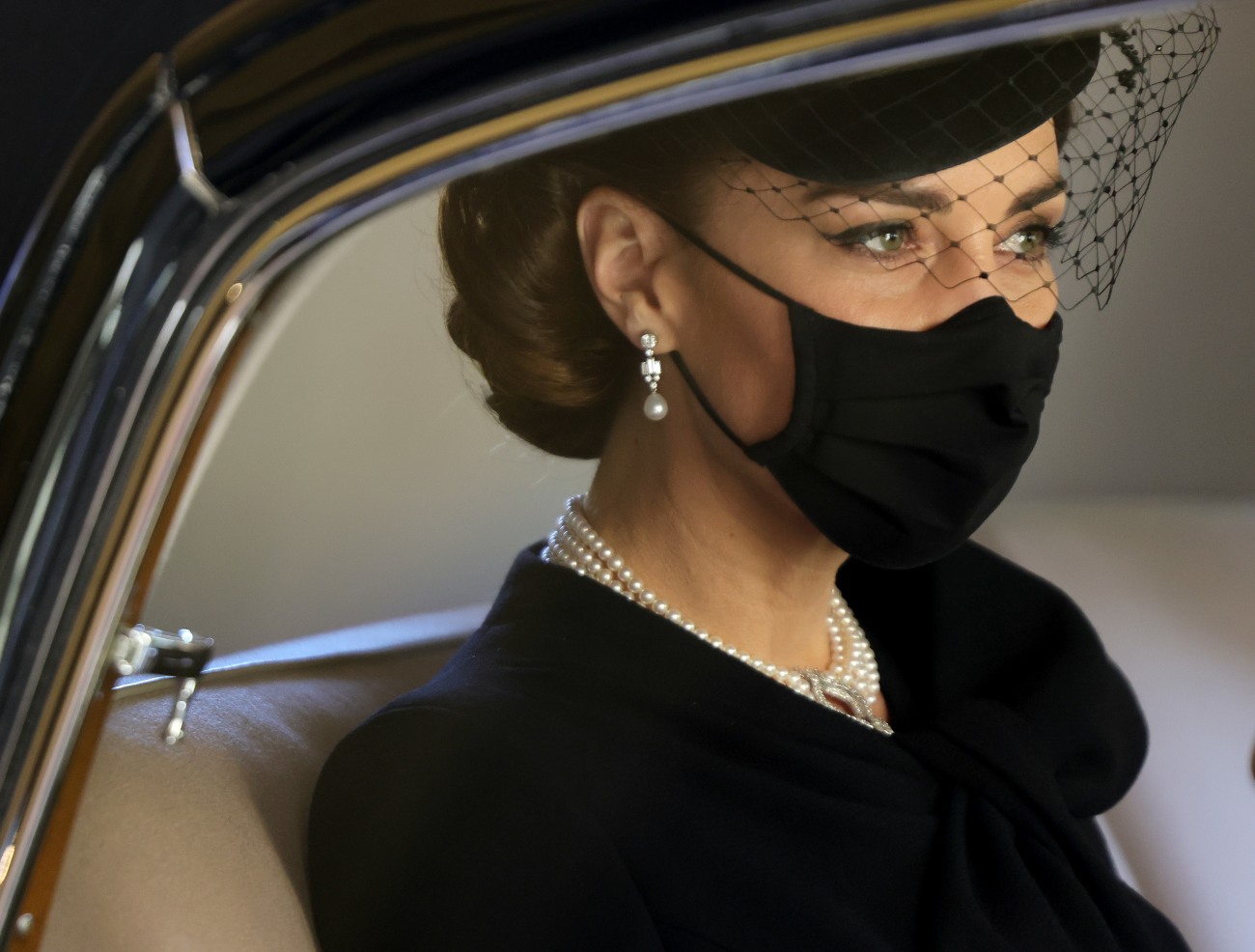 Photos courtesy of Avalon Red.