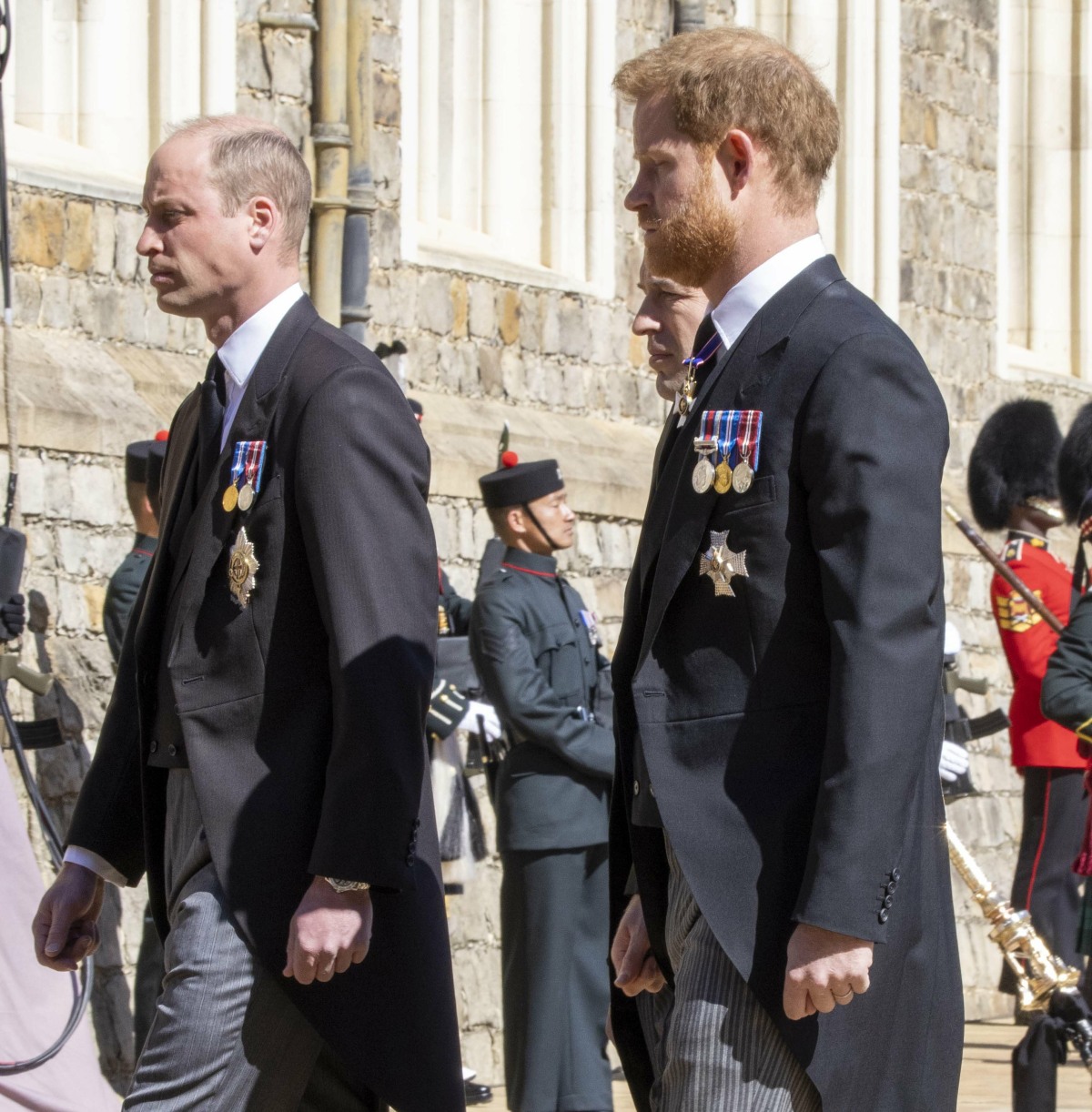 I had a weird moment watching Prince Philip's funeral. The moment was "oh, crap, everybody really is paying attention to the stories about Prince William and Prince Harry." That was a huge reason why American news channels (CNN and MSNBC) devoted three hours of live programming to the funeral, with multiple commentators on each channel speaking about the "battle of brothers" and what have you. I think I get tunnel-visioned and I half-way think that the Windsor drama is more of a gossip curiosity rather than actual international NEWS. Americans are paying attention, Commonwealth countries are paying attention, and of course British people are paying attention to the strained inter-family relations.
As we learned on Thursday/Friday, William and Harry would not walk "shoulder to shoulder" behind their grandfather's coffin. Peter Phillips walked in between them, but Peter tended to hang back at opportune moments, so it often appeared that William and Harry were walking side by side, in pace with one another. During the funeral procession, William looked enraged, and Harry just seemed kind of blank and mournful. The brothers were also seated far apart during the actual funeral service. But after the funeral, that's when things got interesting. Harry seemingly walked out just behind the Cambridges. Kate and Harry appeared to speak to each other, then you could see Kate hanging back a bit as William walked on. Harry said something to the Archbishop of Canterbury and then he and Kate walked somewhat together and William slowed down until they caught up. The three walked together, then Kate seemingly slowed her pace to walk with the Countess of Wessex, and Harry and William walked together.
Camilla Tominey punched out a quick piece about how of course this means that Kate really is the keenest peacemaker ever. I mean, I guess. Kate didn't want to look like she was snubbing Harry (again) and plus, Kate is always extra-keen when Harry is around (and when Meghan isn't around). I'm sure in the coming days, we'll see no fewer than a dozen major pieces of analysis about body language and what was really said between them and all of that.
While the men weren't allowed to wear their military dress uniforms, they were allowed to wear their medals on their suits. Harry wore his KCVO Neck Order and Star, Afghanistan Campaign medal, Gold Jubilee medal and Diamond Jubilee medal.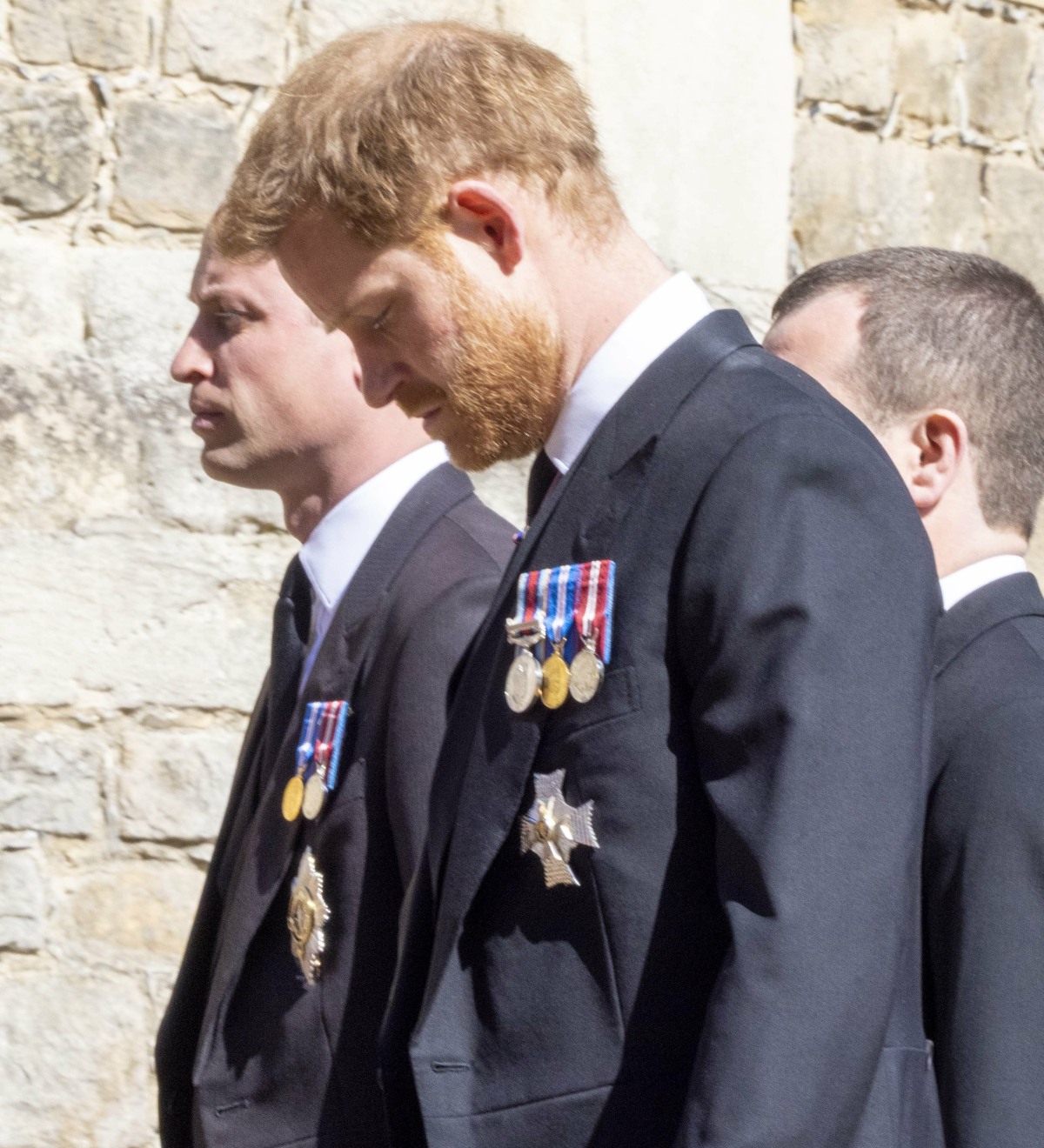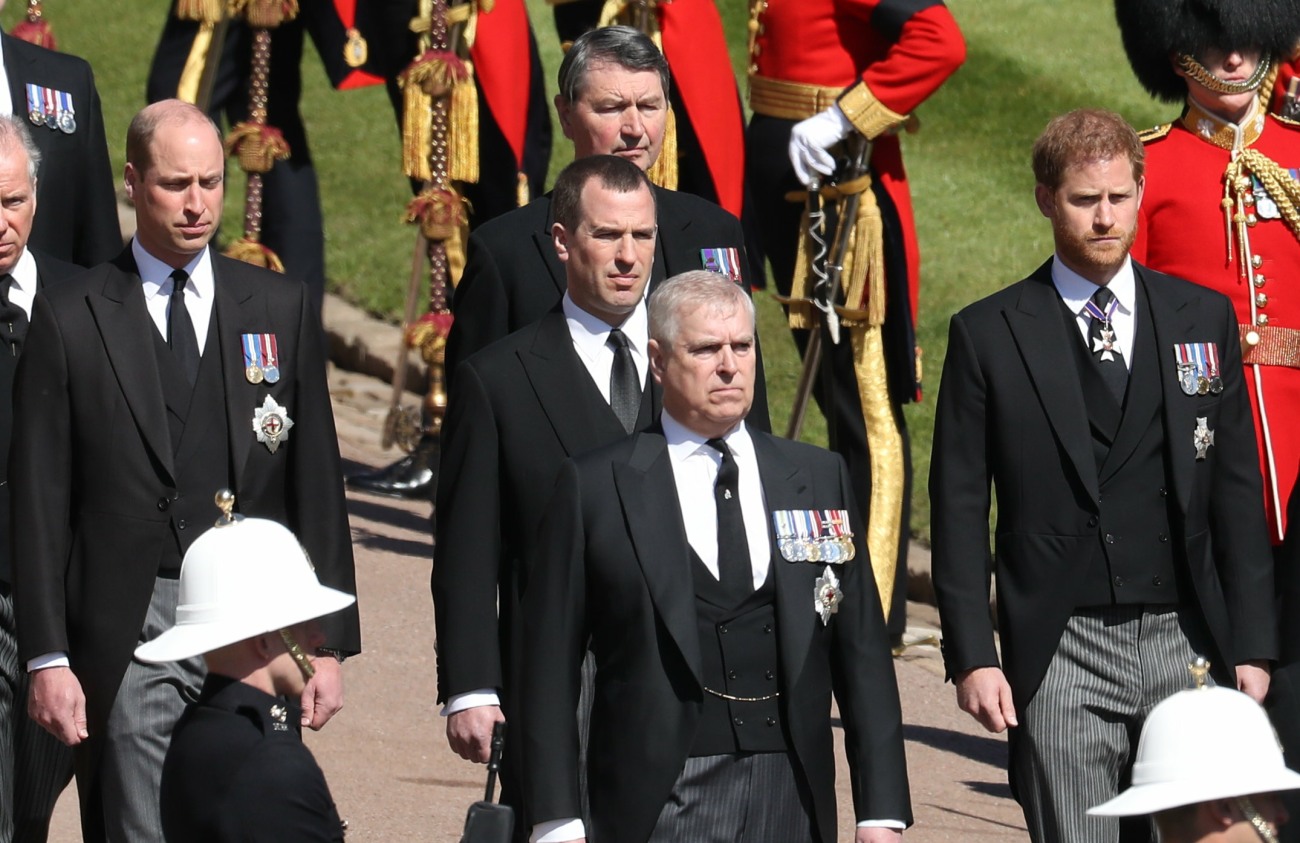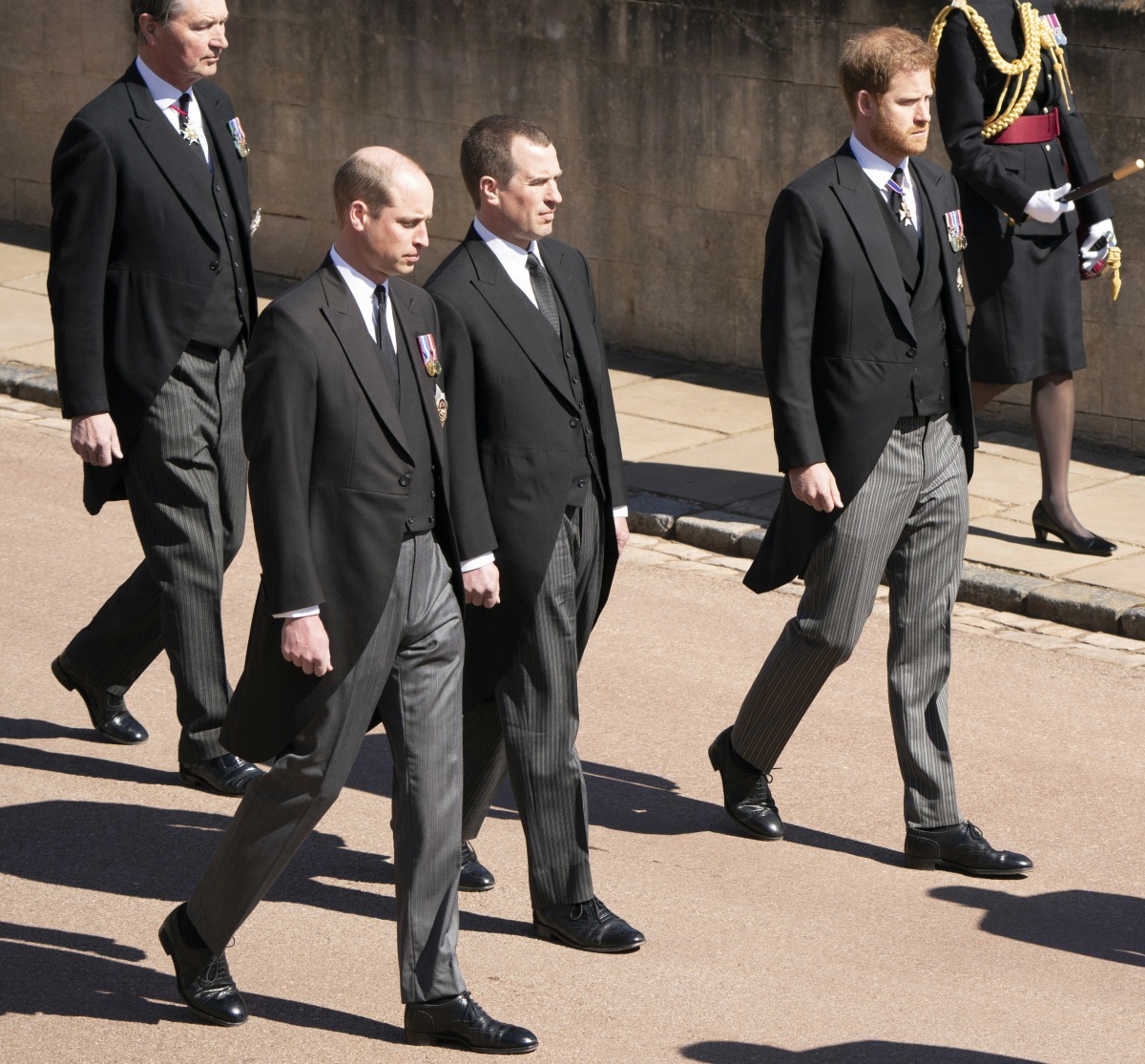 Photos courtesy of Avalon Red.