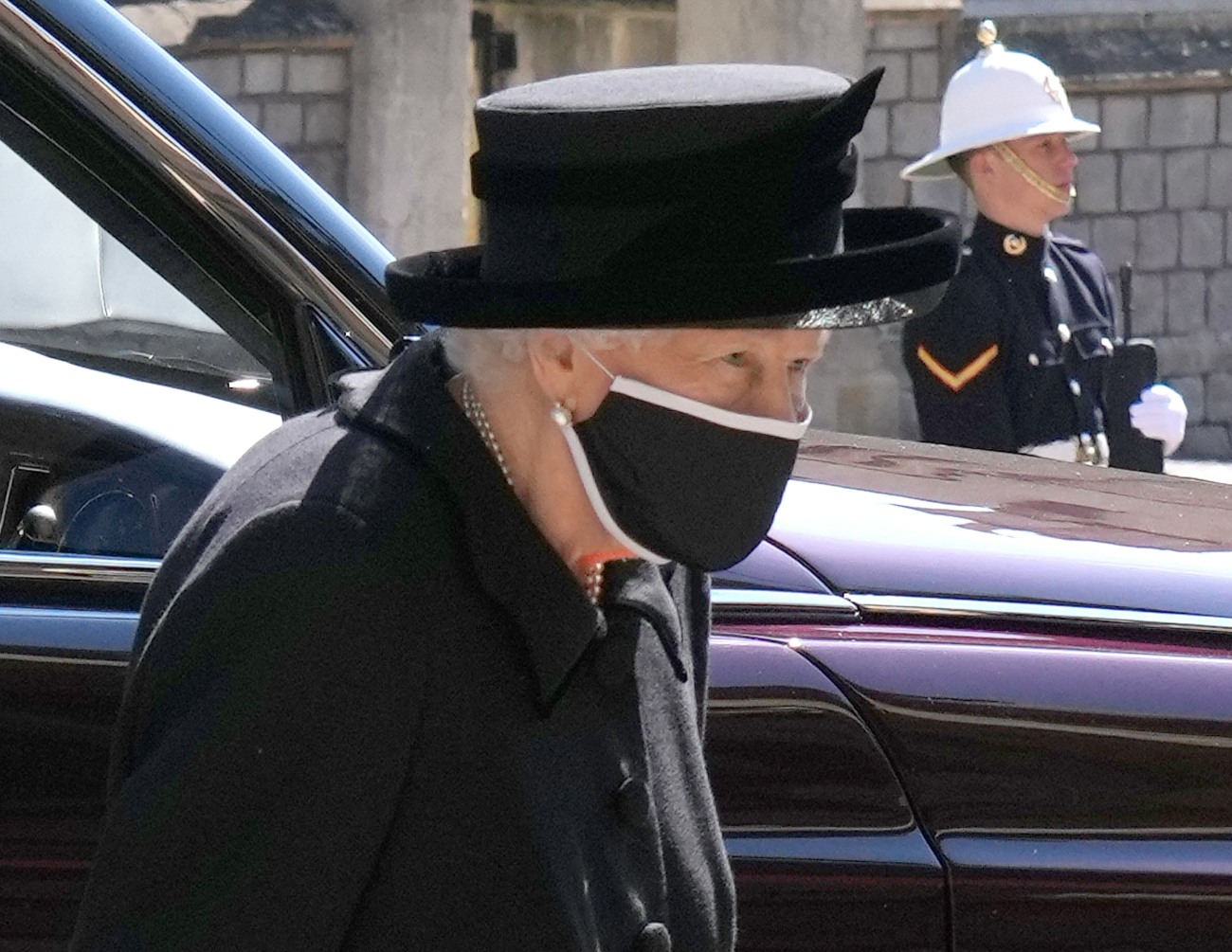 Queen Elizabeth is apparently breaking her own royal protocols for mourning. There are set rules for what happens when a monarch loses their spouse, and it basically comes down to "something something Queen Victoria." But Queen Elizabeth is doing mourning her own way. Even though her own courtiers said she would not do any official business last week, she did at least one event for her outgoing Lord Chamberlain. And that's not all – she's not going to use black-edged paper for her correspondence.
The Queen has been inundated with messages of condolence following the death of her husband, Prince Philip. As and when she is able to reply, the 94-year-old monarch will draw on a supply of special writing paper featuring a black crest. It is a marked difference from royal tradition which has previously seen the Queen use black-edged writing paper for her correspondence – just as she did after the death of the Queen Mother in 2002.

Indeed, royal watchers noted that her message to Philip accompanying the wreath on his coffin was handwritten on a black-edged card. It's thought the Queen's letters will feature the solemn black crest for around a month. And it is not the only notable change for the Queen.

She will also wear black clothes and observe court mourning – although it is thought this period will not last for long with Her Majesty stoically set to return to her duties.

Prior to her husband's funeral, the Queen is said to have spent much of the past week alone within Windsor Castle, although that had been through choice.
Yes, as I said this weekend, I don't think the Queen sat alone at her husband's funeral out of necessity, because of the pandemic or whatever. I think she sat alone because she wanted to be alone, because she wanted to grieve by herself, with her own thoughts. As for the black crest… that's goth as f–k and I hope she uses the black crest for a long time.
Also: the Queen's 95th birthday is tomorrow, April 21st. She's also breaking from tradition for her b-day, in that she will not release a special birthday portrait. I would imagine there will be little in the way of celebrations this week, although I bet the Windsor-based Trooping the Colour this year (in June) will be pretty big.
Photos courtesy of Getty, WENN and Avalon Red.